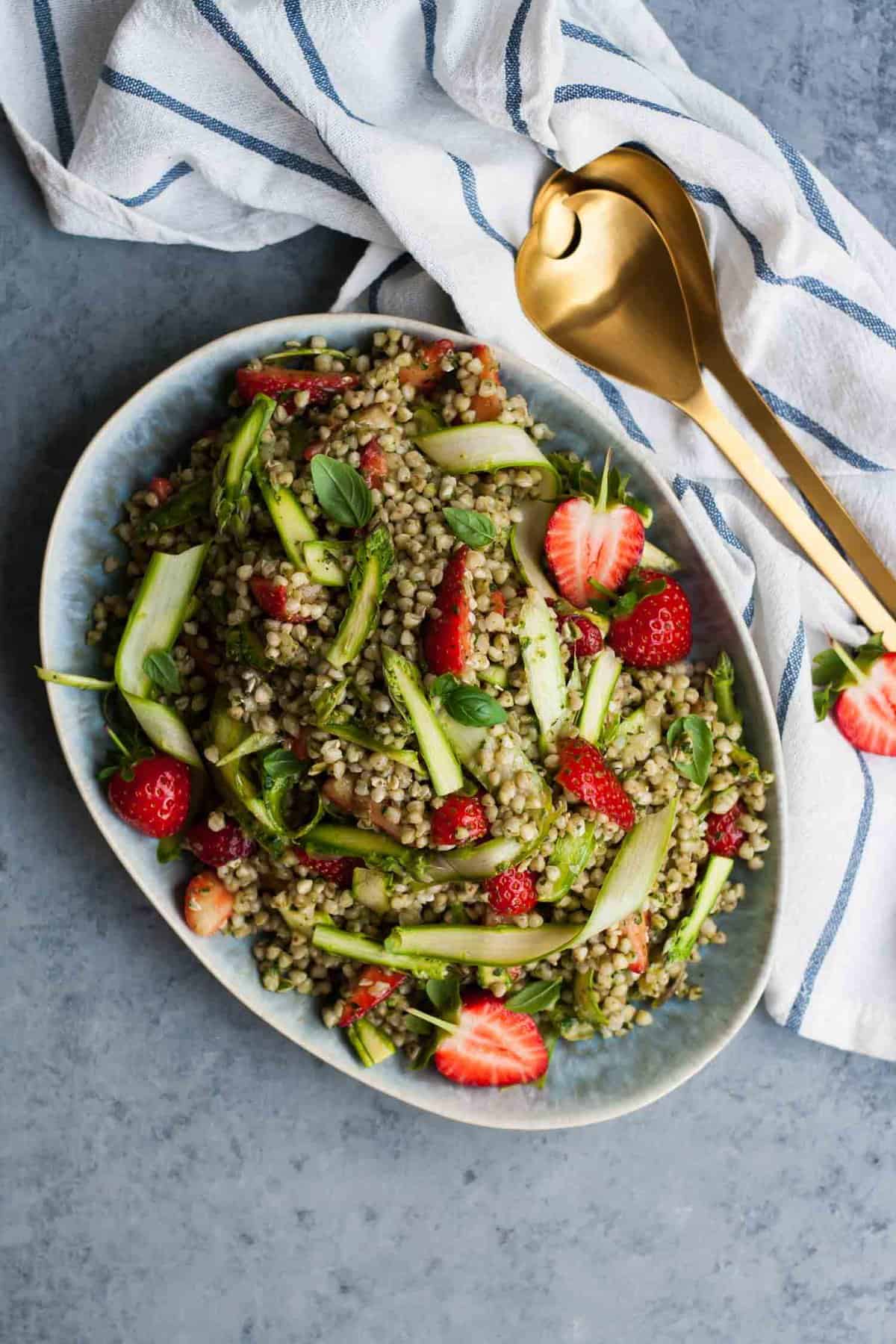 Now that we've officially entered grilling season, it's high time for some delicious summer side dishes. Perfect for barbecues and picnics alike, we're talking fresh, simple salads which make the most of the abundant summer produce that's available right now. We're coming to the end of asparagus season, but it's still very much available here in the UK and I intend to use it with wild abandon whilst I still can! As should you, in this Strawberry Asparagus Buckwheat Salad.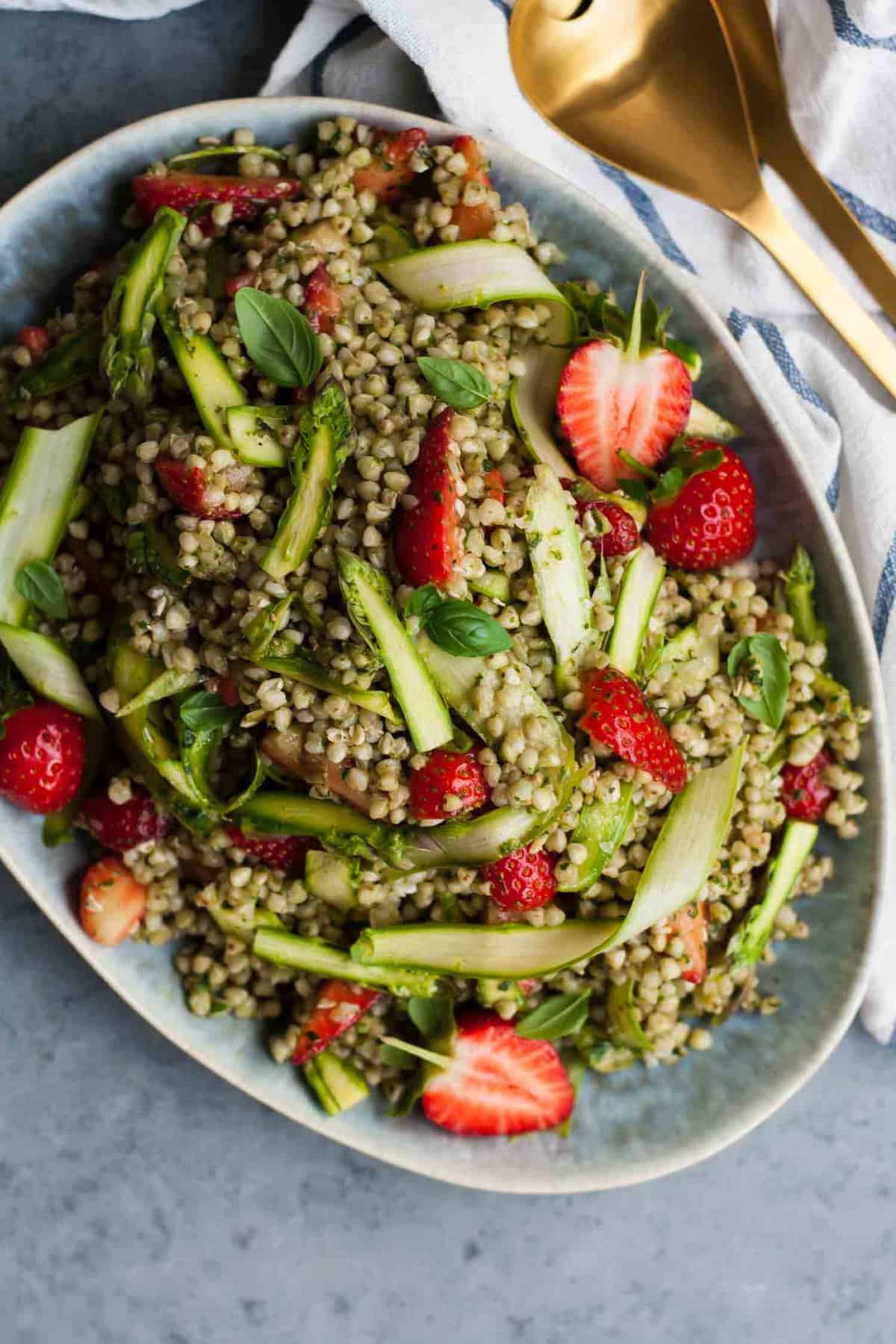 I love buckwheat, but I must admit, it's a bit of an underused ingredient in my kitchen. More often than not, I use it as a side dish, but rarely does it feature at the centre of my cooking. That needed to change! Instead of reaching for bulgur wheat or quinoa, I chose to build this bright and summery salad around buckwheat. It's a pleasingly soft-textured pseudograin, with little pyramidal grains that look stunning in a salad like this one. In its raw form (as I used here) it's a pretty shade of green, which happens to match the asparagus and strawberries perfectly! I mean, we eat as much with our eyes, don't we? I certainly do. In fact, I'm a marketer's dream in that respect! Produce a pretty coloured fruit or vegetable and give it a cutesy name and I'm sold.
That said, asparagus and strawberries don't need any dressing up to get me to love them. They're incredibly delicious exactly as they are and especially together! For anyone who is doubting the combination of sweet and savoury here, don't. In fact, strawberries have a similar flavour profile and sweetness to tomatoes and you wouldn't think twice about adding those to a salad now, would you? This salad would be nothing without those sweet little pops of flavour providing the ideal contrast to the grassy asparagus. I chose to leave the asparagus raw in this salad, though you could lightly sauté it if you prefer.
This Strawberry Asparagus Buckwheat Salad is quick and easy to prepare, making it the perfect option to bring along to summer gatherings. The salad is best eaten on the day that it's made, so if you do need to make ahead, you absolutely can, I'd just recommend keeping the component parts separate until right before you serve.
I hope you love this Strawberry Asparagus Buckwheat Salad and get plenty of sunshine and opportunities to eat it outside! Isn't eating outside just the best?! It's one of the greatest joys of summer for me. My absolute favourite is sitting outside in the warm, early morning sunshine eating breakfast. Talk about simple pleasures. And speaking of eating al fresco, we're off to celebrate our anniversary with a little camping holiday on the Cornish coast. Back to basics cooking on a camping stove? Excited doesn't even cover it! (Although you can bet I'll be taking half of the kitchen along with me. Lol.)