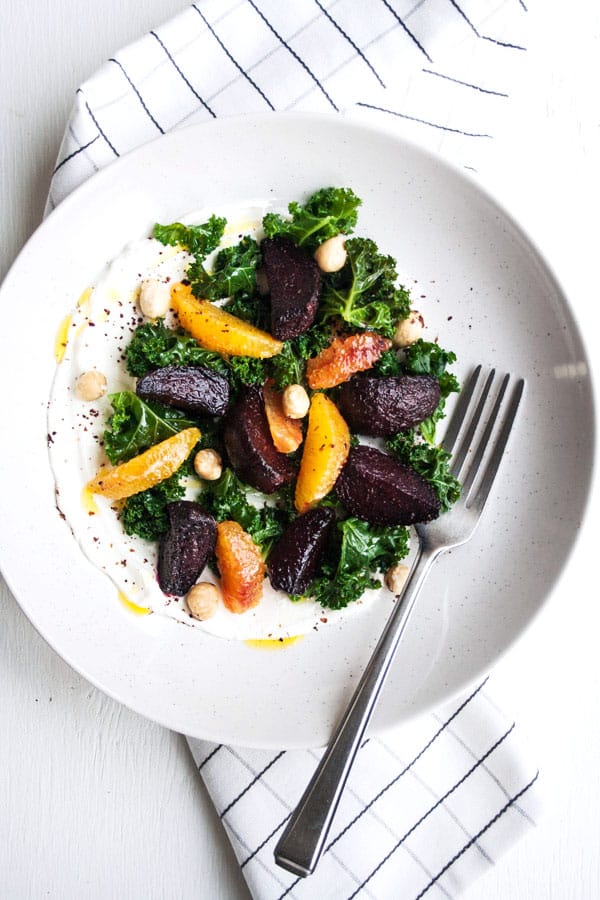 Well, happy new year! Yes, yes, I'm a bit late to the game and we're already two weeks in. But still! I've just embarked on my new year cleanse... again, you could say I'm a bit late to that game too. But hey. It's on. I'm in full reboot mode. Except, right now all I wanna do is eat a big plate of beetroot and blood orange salad with labneh... or, just about anything really.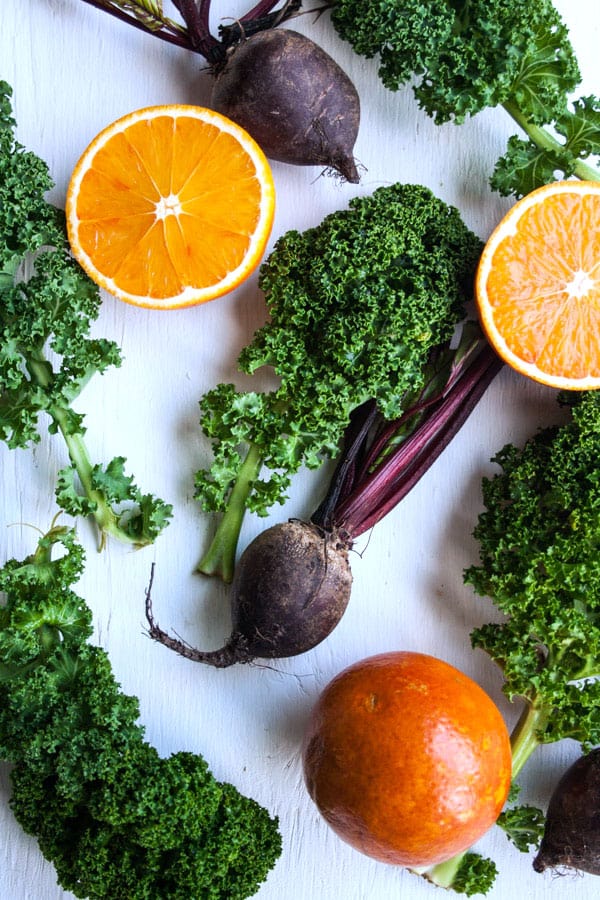 Yes, so, I'm currently on Day 2 of a 5-day juice cleanse. In fact, that picture up there looks like it could be the making of some pretty tasty juice! But no, I won't do that to you. Read on for REAL FOOD. I'm just kidding. This is probably the sixth time I have partaken in a 'juice cleanse'. It works for me. Don't get me wrong, it's pretty painful at times - food is pretty much my everything and so living off nothing but juice for 5 days straight can be a chore. Despite having a sweet tooth, I favour salty-savoury things and all that sweet juice really gets too much after a while, especially in the evenings. But that said, it really does work for me. It shifts a few pounds as a matter of course and most importantly, restores a healthy relationship with food. After having done this a few times (with my husband, I don't think I could do it if he was still eating normally!) I have learnt what does and doesn't work for me and so the process is relatively painless now, except for a few empty hunger pangs. The first time we ever did this, it wasn't pretty! All I could think about was pizza, like, the whole time. That isn't conducive to a happy cleansing experience, let me assure you. This time around, my attitude is that if I want to eat something, I can. More often than not, I choose not to, because I don't want to, not because I'm telling myself I can't. That really makes all the difference.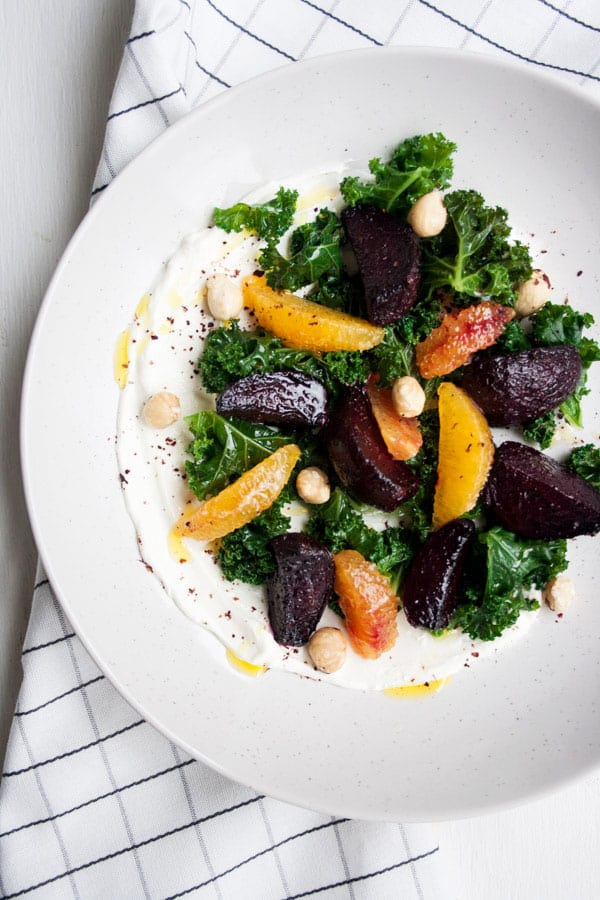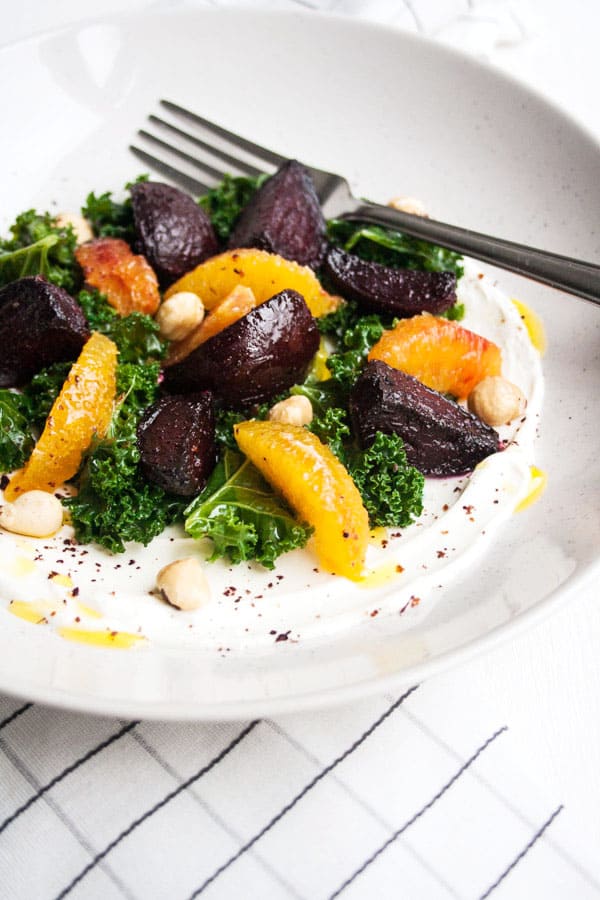 So onto the food. Oh yes, it's blood orange season again! I just couldn't wait to get my hands on some. Clearly, in the midst of a cleanse I wasn't going to make blood orange possets and so I decided to make a really simple salad. A few delicious ingredients, simply prepared, with their flavours allowed to speak for themselves. I was a little sad that my blood oranges weren't particularly...bloody...but the flavour more than made up for that!
I've wanted to try making labneh for a while now and it really couldn't be easier. All that is needed is a little planning ahead to allow it to strain. And the result is delicious - a creamy, slightly sour soft cheese that you will want to put on everything! Definitely worth the (minimal) effort.
This elegant salad is perfect as a light lunch, starter or a side dish - it goes wonderfully with a pan-fried garlic and sumac coated chicken breast. The flavours of the earthy kale and beetroot, creamy labneh and tangy blood oranges balance to create a very satisfying supper indeed.