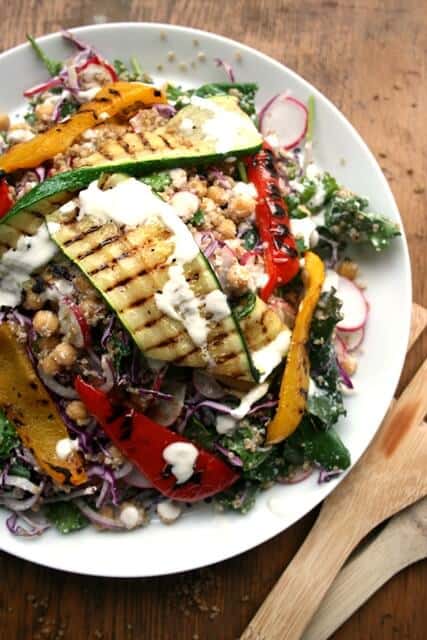 I can't believe that summer is basically over! Not that it's been particularly summery around these parts of late. I have to say though, I don't hate it. There is still plenty of summery produce around so I'm happily transitioning.
I can't get enough of courgettes at the moment. We didn't get around to planting any in the garden this year but luckily one of my work colleagues has a glut of them in his garden and is keeping us in pretty constant supply. They're so versatile although I must admit my favourite use for them is in chocolate courgette cake...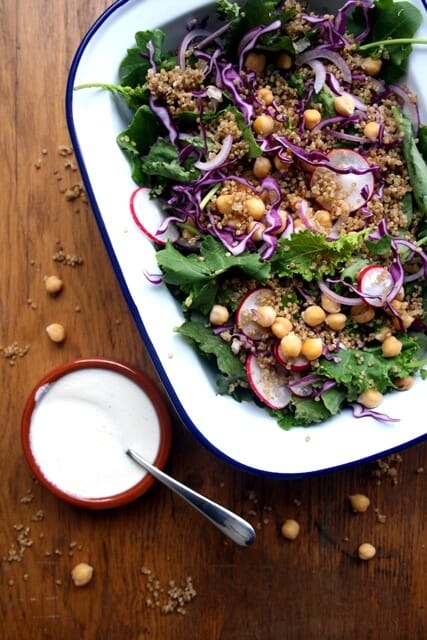 I first ate a version of this salad in a restaurant and loved it so much I just had to recreate it at home! It is completely plant-based and gluten-free to boot. Personally, I don't restrict my diet in any specific way but it is always a bonus when something so delicious is also super healthy. I do like to eat as well as I can.
The dressing is made with soaked almonds and tastes creamy and satisfying whilst the salad itself is a medley of lots of textures and flavours and is packed full of protein. This is a great dinner option for those days when you have over-indulged on courgette cake!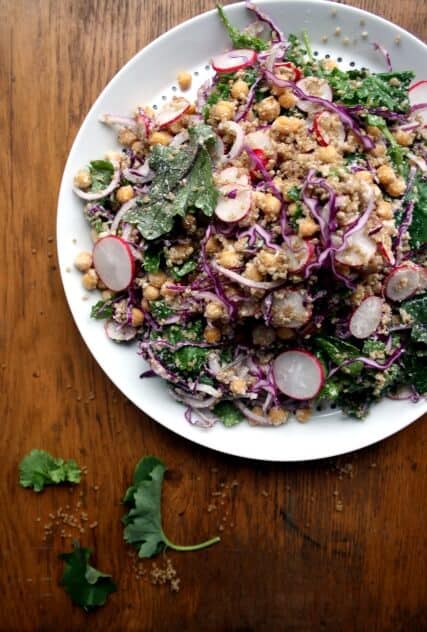 The salad is pretty simple to prepare but it just requires a bit of therapeutic chopping and slicing. If you wanted to save time (and avoid the risk of setting your smoke alarm off when griddling...) then you could top with some antipasto from a jar - in fact, artichoke hearts would be delicious! I cook the quinoa according to Sonja and Alex's tried-and-true method - it works everytime!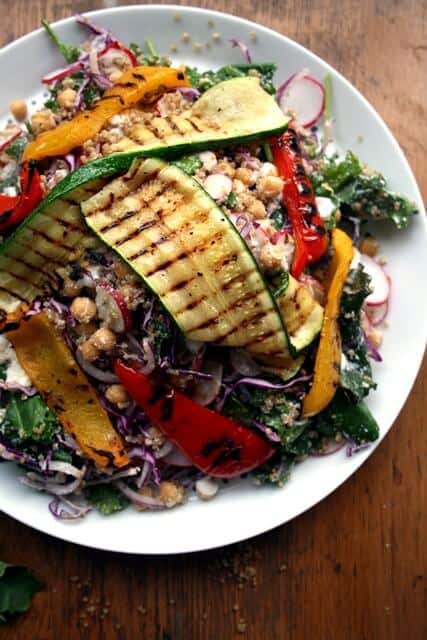 Quinoa method from A Couple Cooks.