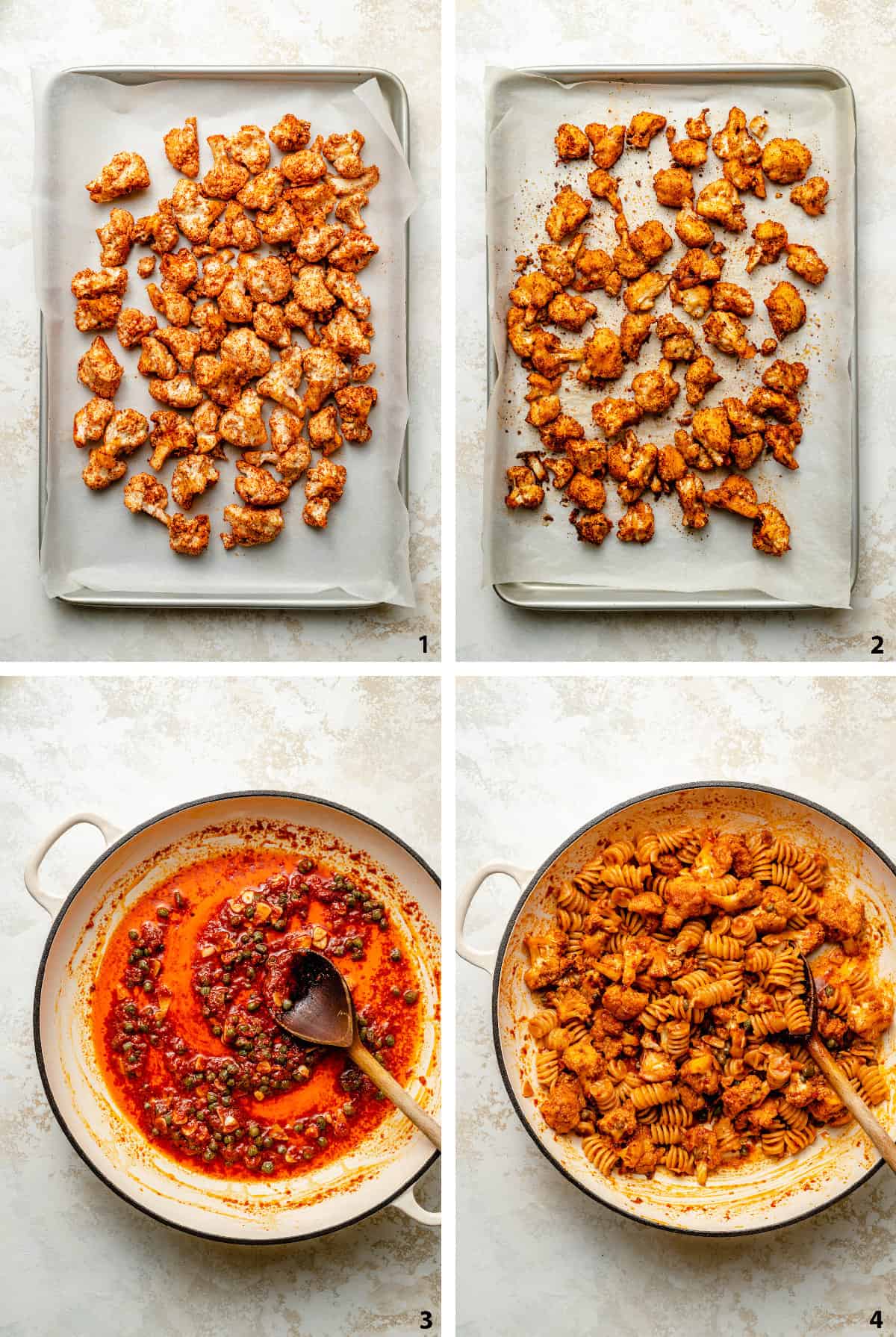 Now that's a bit of a mouthful of a title isn't it?! Oh but trust me, it's a mouthful you'll want to eagerly devour.
Are you familiar with the wondrous ingredient they call n'duja? If you're not, you should be. Simply put, it's spicy spreadable salami. OH YES. It's the answer to all of your food prayers. Trust me. I mean, just look at that glorious crimson colour!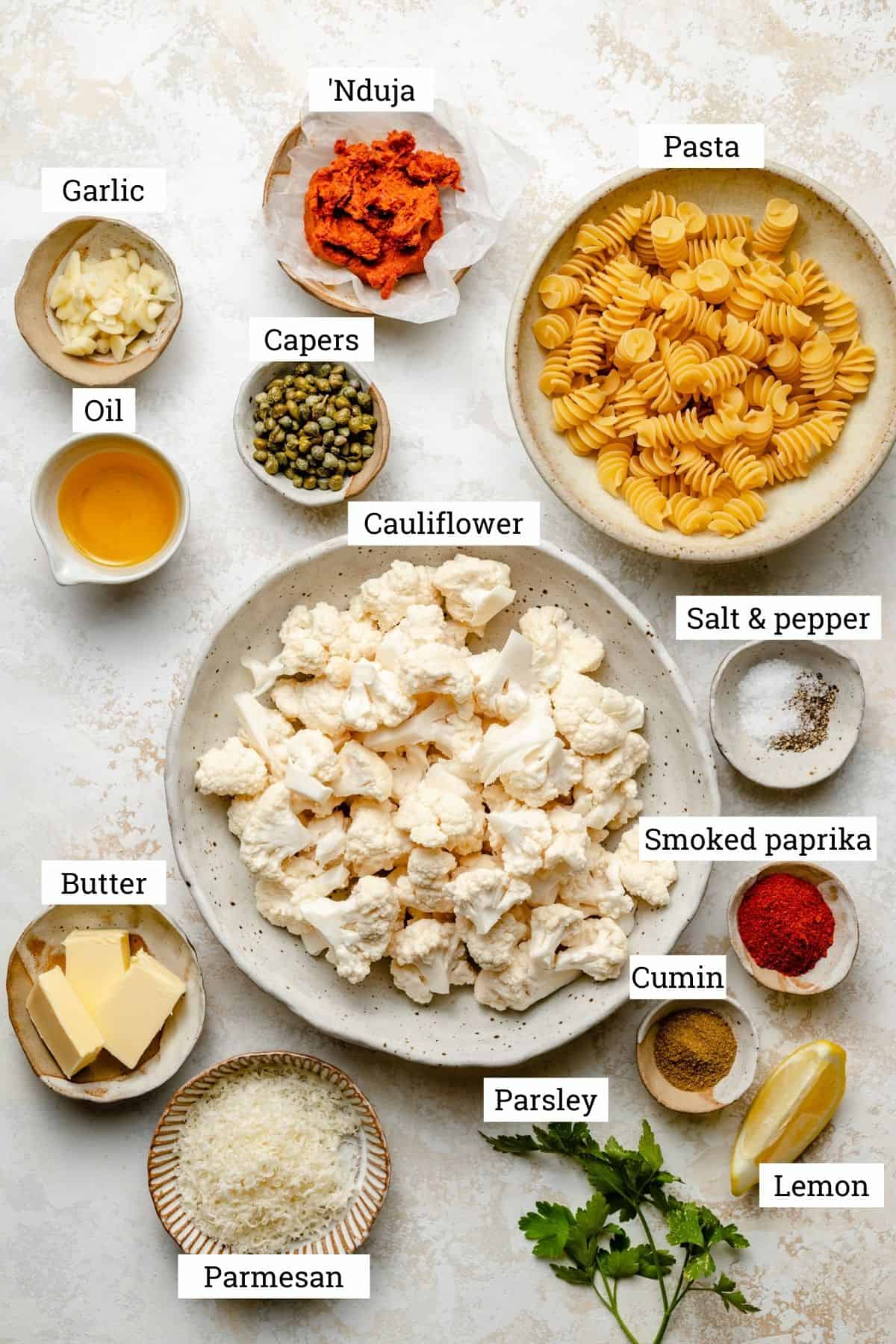 This recipe came to life one dark and desperate evening when we just really needed to eat. I was in the depths of a major food inspiration rut, but there were mouths to be fed. I felt like I could do nothing more than curl up into a ball and order takeaway, but really,  that was the last thing I wanted to do. I wanted real food, cooked up from the real, wholesome ingredients in my kitchen. I pulled myself together and got into the kitchen. I grabbed a few ingredients from the fridge and pantry and got to work.
Inspiration came. The result was this soul-restoring bowlful of roasted cauliflower n'duja bucatini. A bowlful of comforting carbs, bolstered by nourishing roasted cauliflower and an addictive piquant sauce. I could relax in the knowledge that not only had we eaten well but I was feeling in the flow again.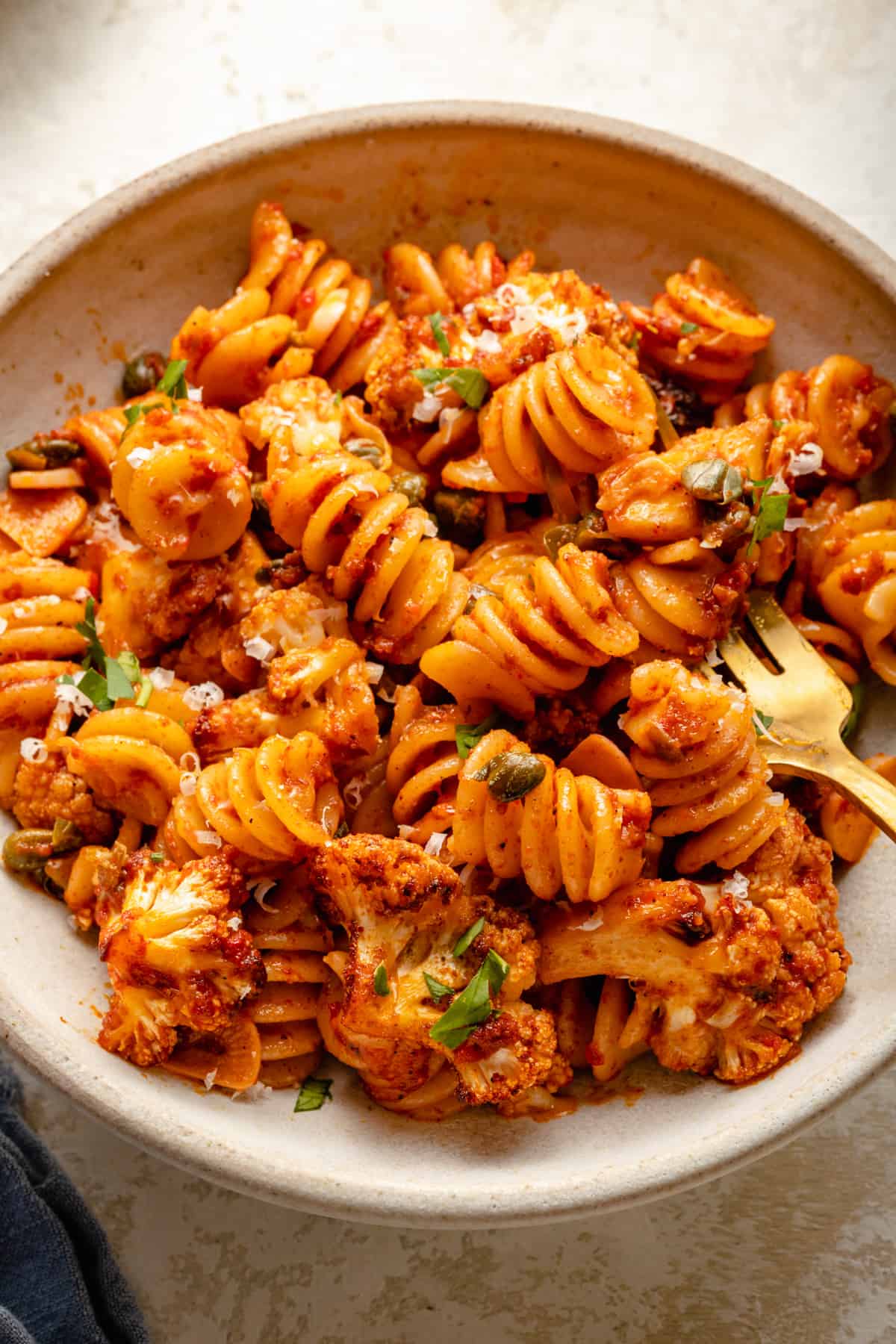 I might have mentioned this before, but in our house, when we're hangry, it's not like I can just cook up a quick bowl of pasta and everything will be ok. Nope, my husband finds pasta incredibly boring and far from satisfying. UNLESS, every mouthful of pasta is an explosion of flavour in which case it'll do just nicely. Well, mercifully, this roasted cauliflower n'duja bucatini happens fall into the latter category. So much so, that he claims that he could eat it everyday!
To be honest, in general, I want ALL of my food to fall into that category. It's no secret among those who know me that I can be a bit of a food snob. It's not that I believe that my food choices make me better or more worthy than others, it's simply the fact that I just don't want to waste precious time (and calories!) eating food that doesn't evoke a fervent, gleeful reaction in me. Fair enough?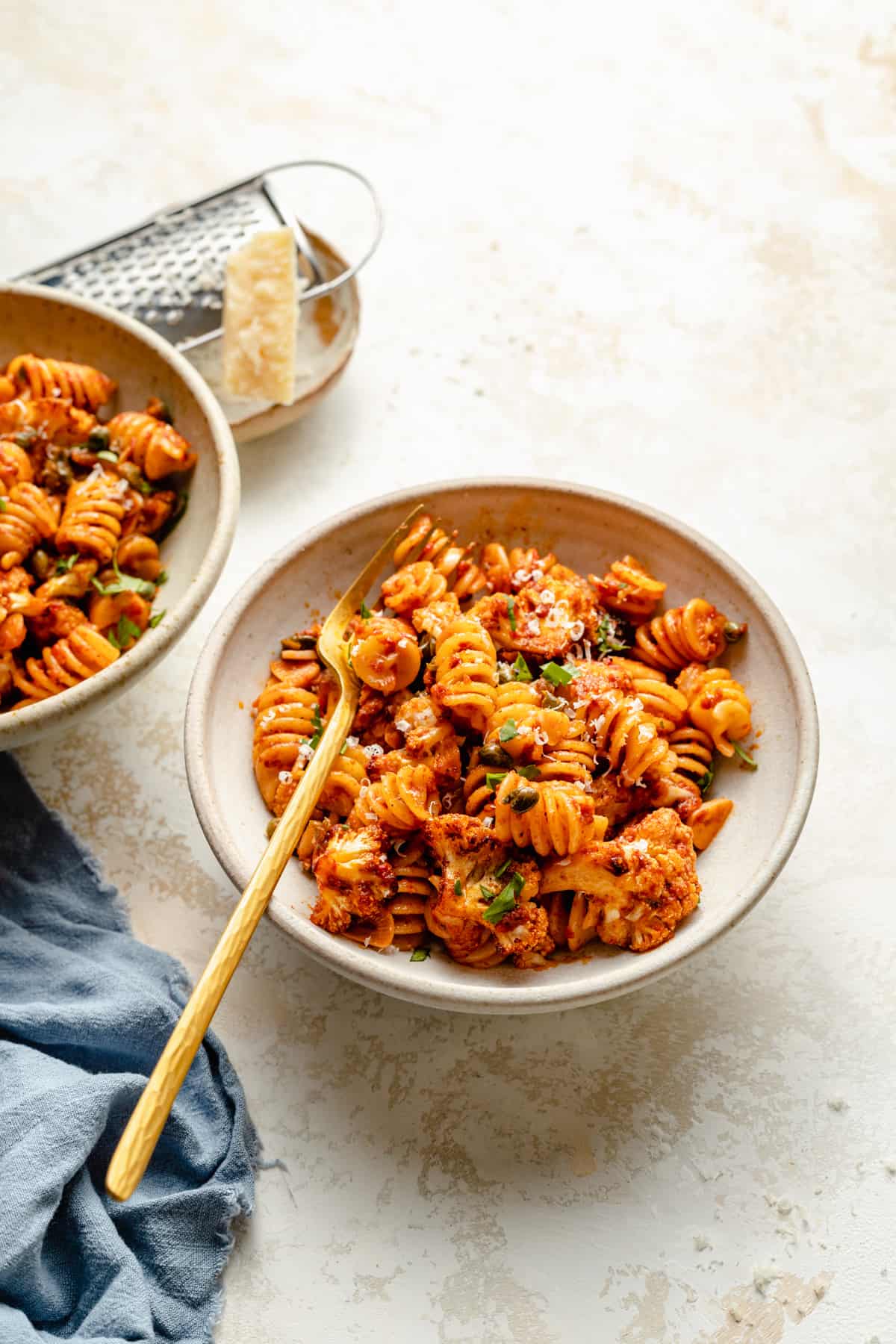 Let's get to the details. From start to finish, this roasted cauliflower n'duja bucatini takes about 40 minutes to prepare and cook. And most of that time is spent either chopping cauliflower, or waiting for it to roast in the oven. I'd say that's pretty attainable for a mid-week dinner. And if the thought of preparing a whole head of cauliflower in a severe state of hunger is a step too far, just prepare it ahead of time!
So to start off with we've got bucatini pasta which I personally love. It's just that bit more exciting than spaghetti but of course, you can definitely sub spaghetti here. Next we have cauliflower, which I chopped up into tiny florets before tossing with smoked paprika and cumin and roasting in a hot oven.
Now, I know many of you may baulk at the idea of using smoked paprika and cumin in what is, essentially, an Italianate dish. But hey, what can I say? I'm a Brit after all and we're famed for being culinary magpies - a term I'll gladly wear. For me, the joy of cooking is in having the freedom to throw a little bit of this and a little bit of that into recipes and seeing what comes out the other end. It's a creative endeavour as much as a necessary way to satisfy a basic human need and I must say I'm pretty fond of a bit of fusion cooking!
Finally, all of this gets tossed in a super simple buttery sauce spiked with garlic, capers and a big spoonful of that fantastic n'duja. A sprinkling of finely grated parmesan cheese seals the deal. Seriously, what are you waiting for?!