Rhubarb and Mango Baked Oatmeal! Now this is the breakfast of champions. If you're anything like me and you eat breakfast fairly early in the morning and then you can barely make it to 11am, let alone lunchtime, then this is for you!
This baked oatmeal is packed full of goodness! And I made it vegan because... why not? It's packed full of oats, chia seeds, almonds and has no added sugar (except for a tiny bit of honey on the fruit on top)! You could add a little if you wanted to, but I prefer it without - plus, it's really not necessary as it's gently sweetened with mango. Yay! Wherever I can limit my added sugar intake, I do. Sugar is for dessert!
This is also me waving tentatively to spring. It's definitely feeling a lot more spring-like around these parts, despite it feeling pretty chilly some days, but the local stores are still looking pretty bereft. I know that it won't be long before they're overflowing, but I really am itching to get my hands on some spring produce! Oh, to see the back of brussels sprouts and cabbages. I love them, I do, but I'm so ready for some asparagus!!! And strawberries! Oh wow. Pretty much the only fruit we have right now is rhubarb (which I adore!) so I decided to pair it with some sunny mango to make this happiness-inducing breakfast dish.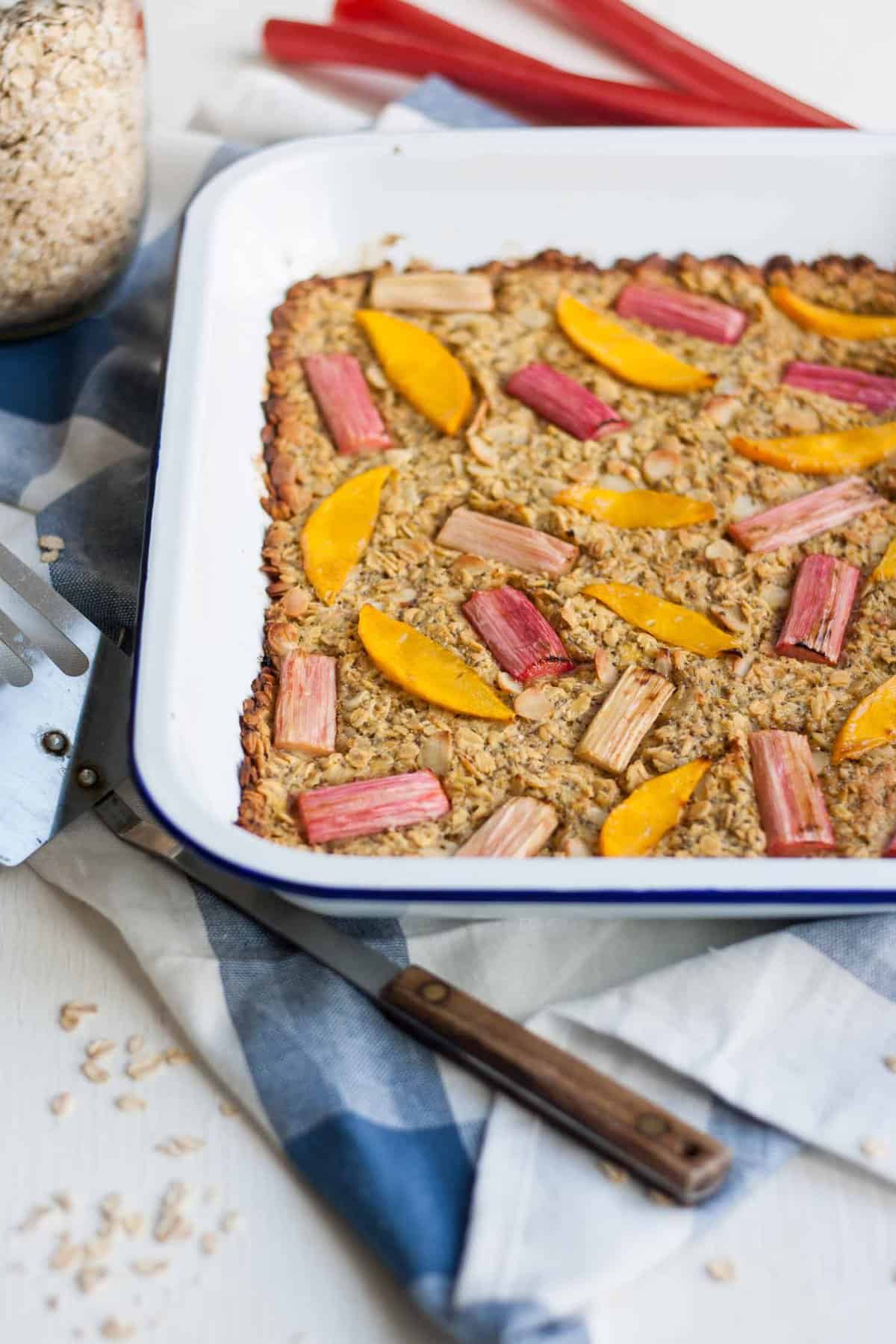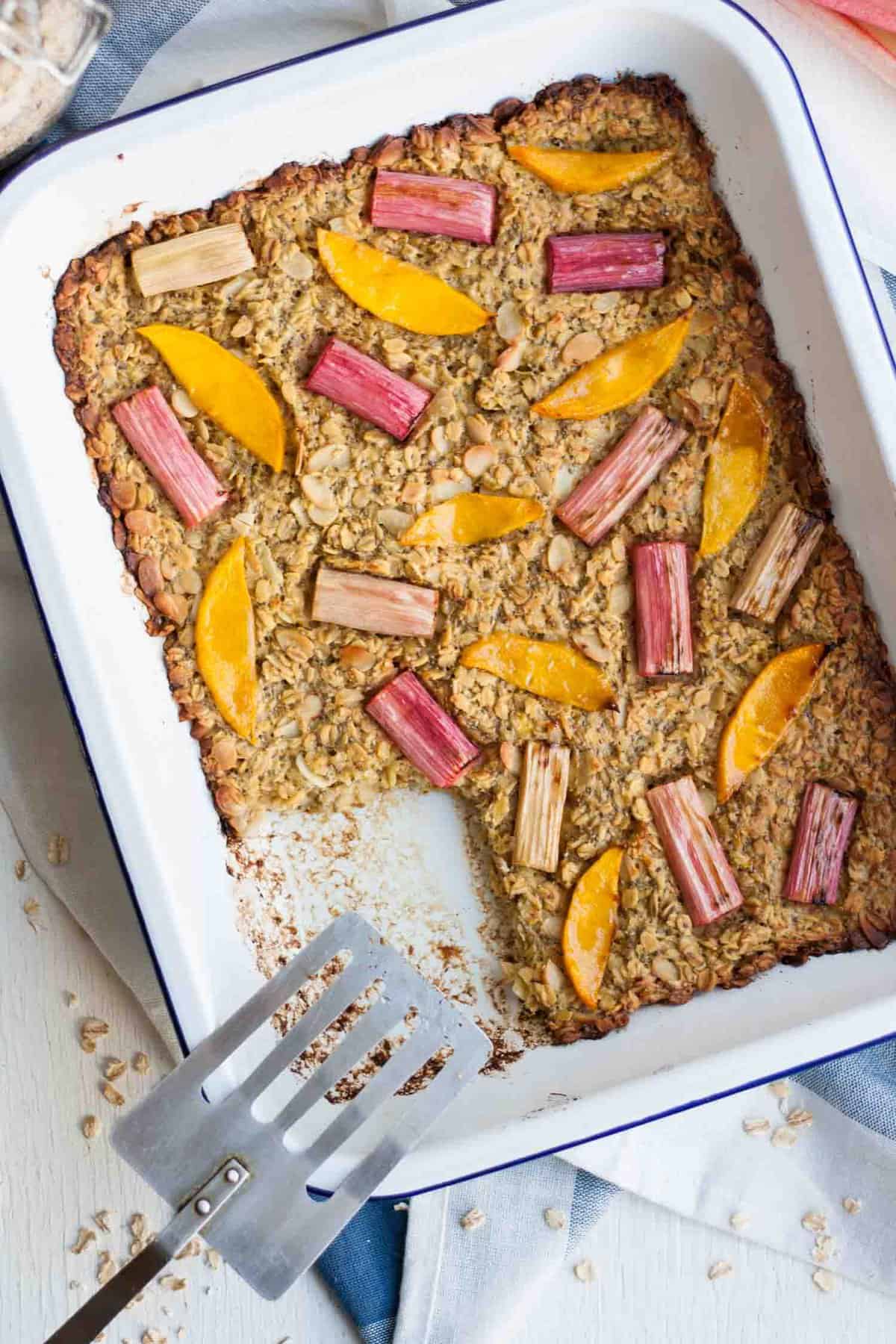 I mean, how could this NOT make you smile if it was presented to you at breakfast time?! It's just so bright and cheery! It's also nutty and chewy and fruity and just basically everything you need for a satisfying breakfast. It's perfect served with a big dollop of Greek yoghurt and some extra fruit or crunchies. Of course, if you need this to be strictly vegan, then serve it with whatever yoghurt or milk suits your needs. Just don't serve it plain! It tastes great, but it deserves a little embellishment and you deserve a super delicious breakfast!
This rhubarb and mango baked oatmeal is the perfect cosy breakfast dish served warm for these fresh spring mornings, but it is also great served cold so will still be perfect as the weather warms up! *fingers crossed*
Enjoy!