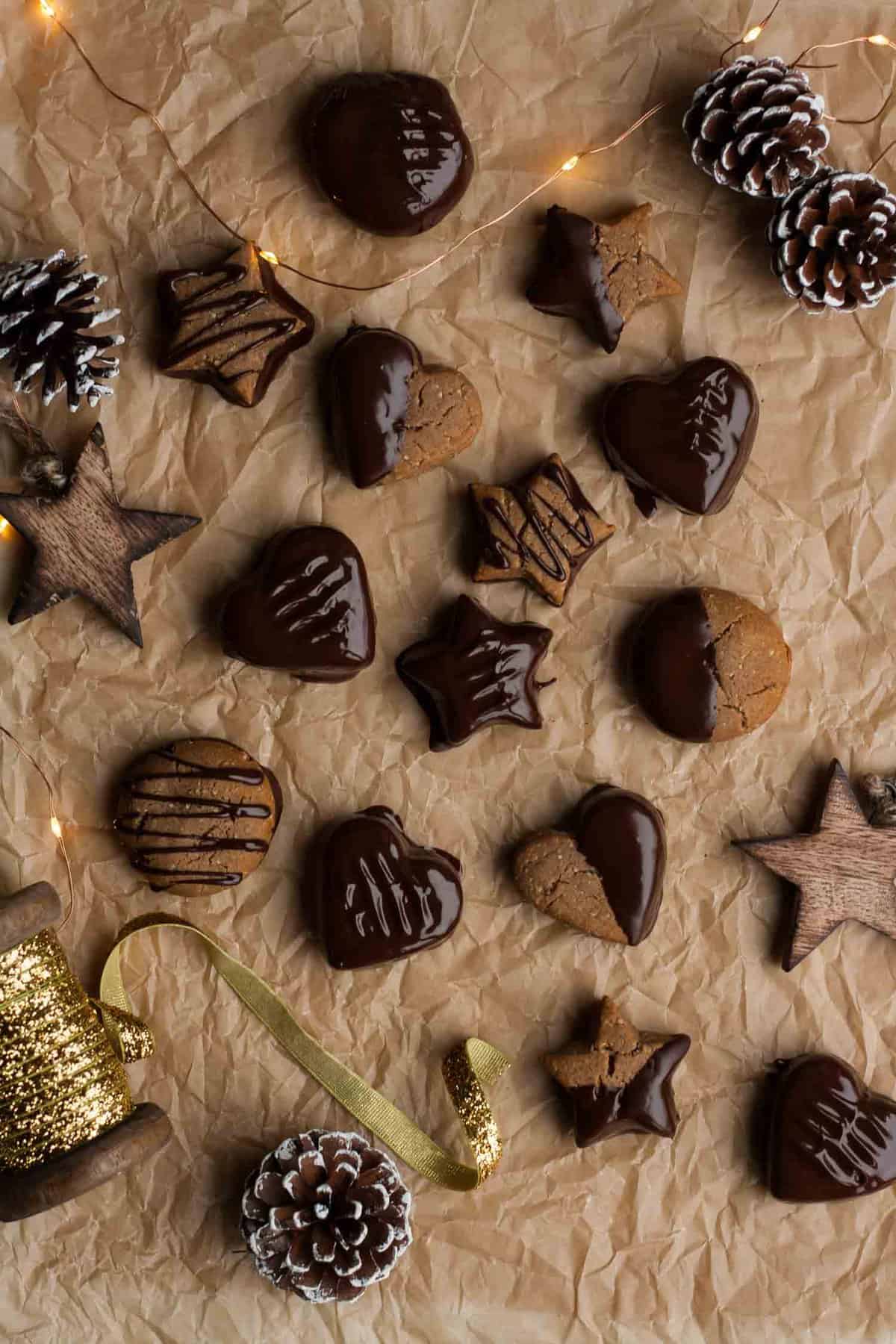 Today I wanted to share the recipe for one of my favourite Christmas treats - lebkuchen! For those of you who aren't aware, lebkuchen are German spiced biscuits, pretty similar to gingerbread, but usually soft. They are so incredibly delicious and their rich spicing makes them perfect for sharing at Christmas.
Obviously, not being German, I didn't have a traditional family recipe tucked up my sleeve so I took to the internet in search of something which would best resemble the lebkuchen I have eaten and enjoyed. Now, again, not being German, nor having ever been to Germany, I don't consider myself a lebkuchen expert. I haven't tried many types, but the ones I have tried have been seriously addictive! So whilst I can't vouch for the authenticity of this recipe, take it from me - they are GOOD.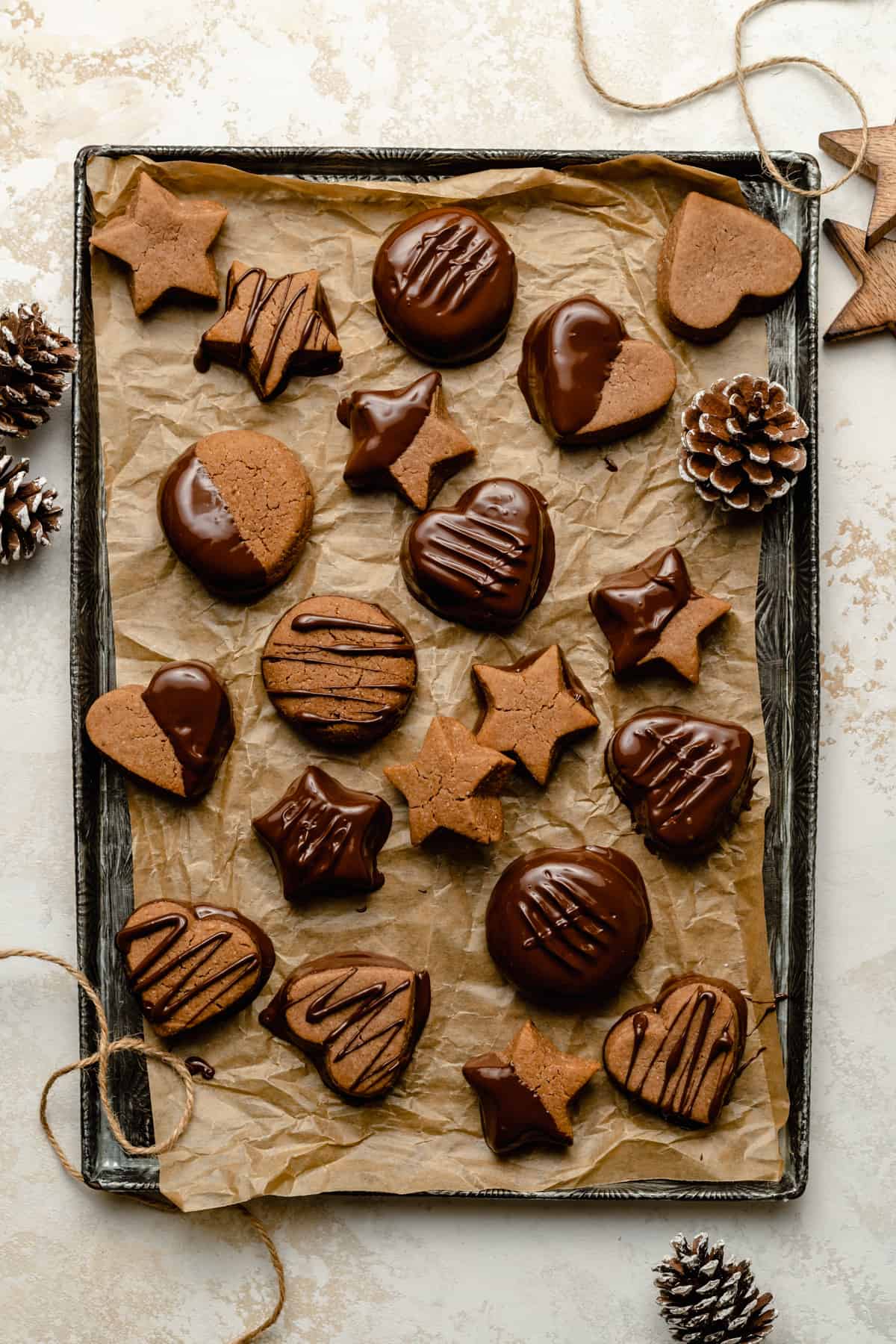 For me, a good lebkuchen has to be soft and cakey and heady with the scent of ginger. The other spices are important too but there must be a good kick of ginger! The quantities of spices below have been tweaked from the original recipe. It was also important for me to find a recipe which would allow me to cut festive shapes out of the dough - too many recipes I found suggested that I could only roll out balls of the dough, since it spread out so much during baking and I really didn't want that. This dough holds its shape perfectly during baking and is also a dream to prepare. Let's face it, when making Christmas treats, we don't want to be messing about with complicated recipes do we? The simpler the recipe, the more batches that can be made, right?!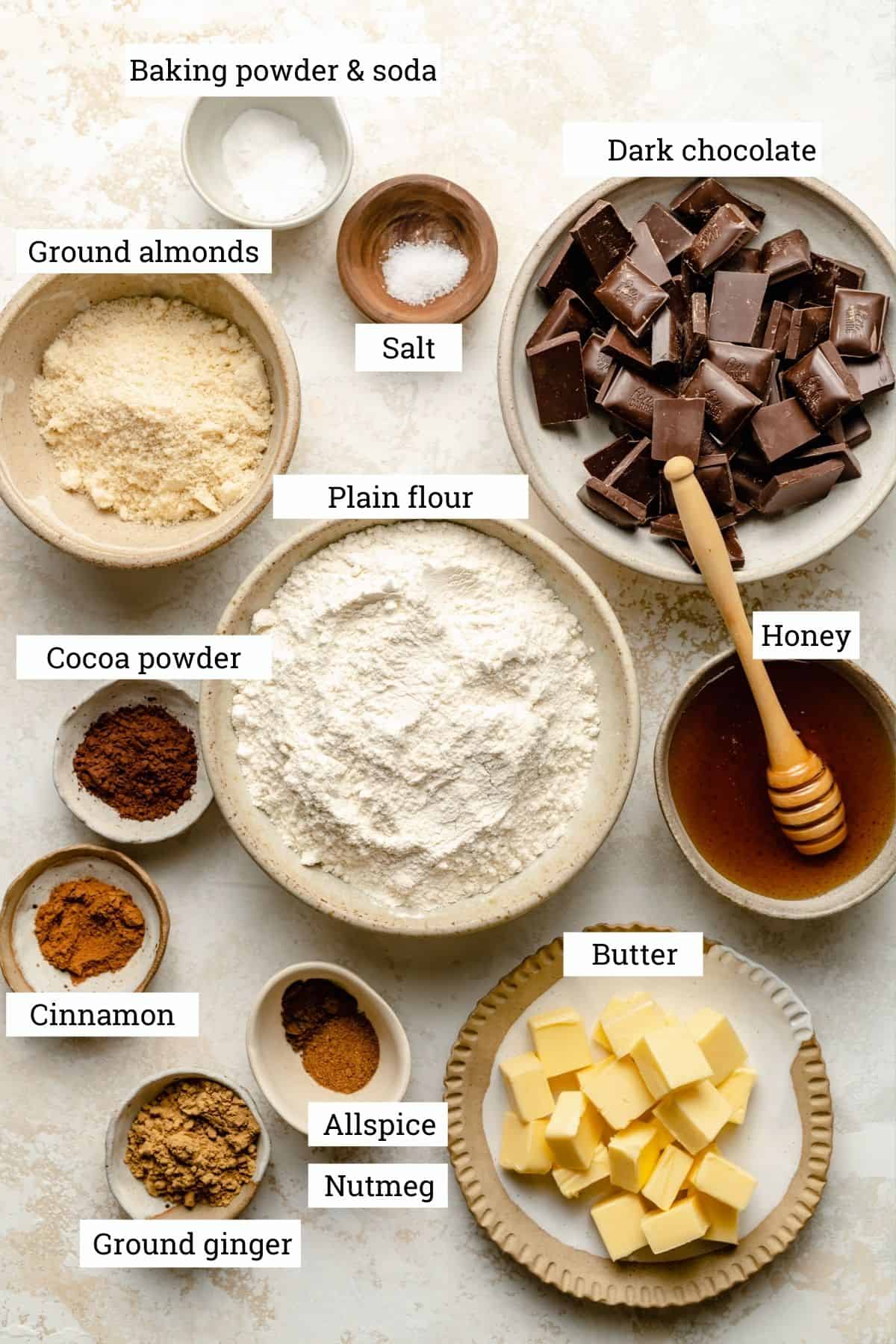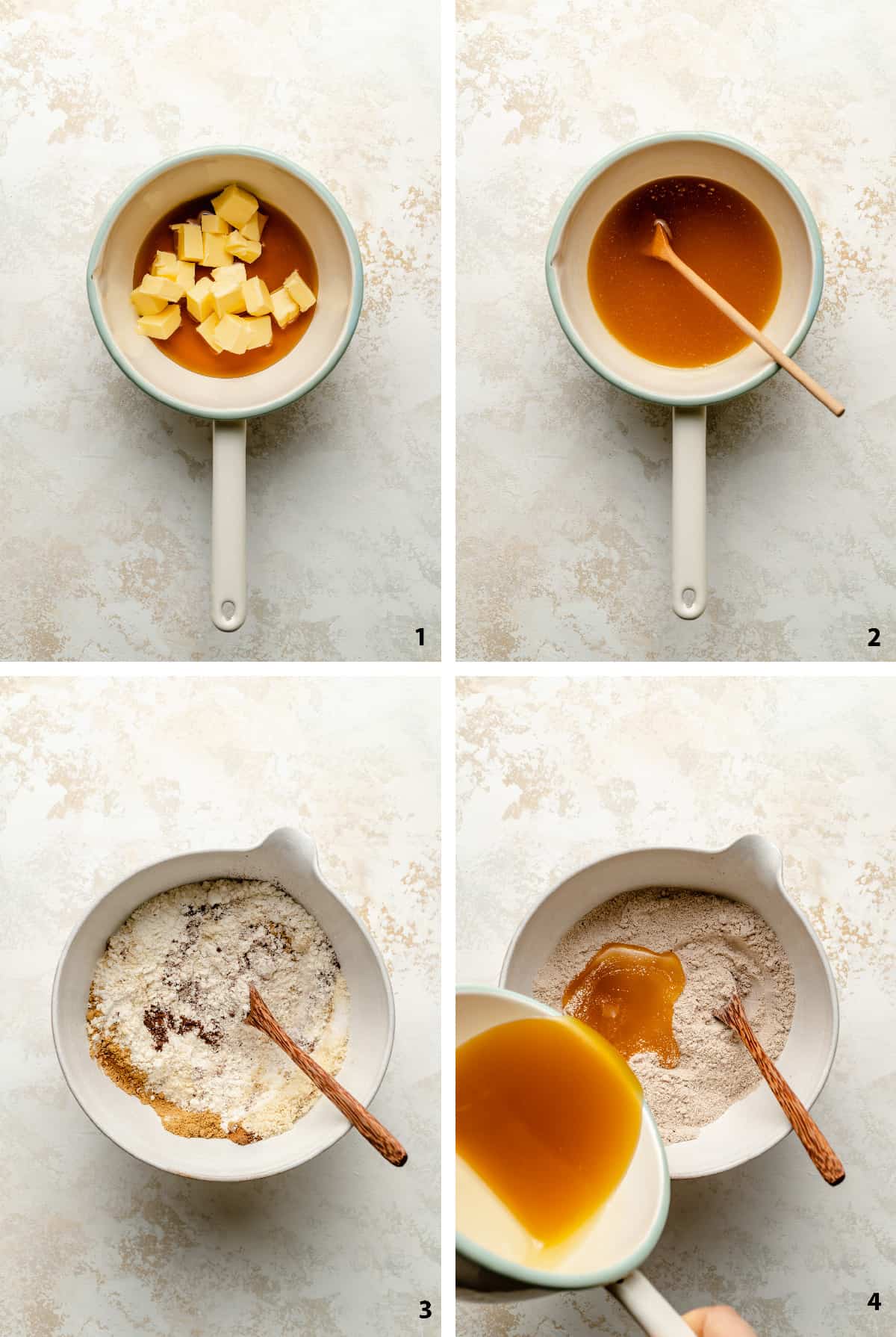 These wonderfully simple biscuits take less than 10 minutes to bake too, so they truly are quick and simple to make. The traditional glaze for lebkuchen consists of a mixture of icing sugar and egg white but I didn't fancy that. Chocolate Dipped Lebkuchen are the only way to go in my eyes! Chocolate makes everything better. Plus you can get really creative with the shapes you make and how you dip them - go to town! They would even look amazing with some festive sprinkles, although I suspect I'd get a disapproving frown from traditionalists for doing so! No matter - these are for YOU. Or, they could be for the happy recipient of a lovingly made edible gift. It's up to you. Just promise me you'll give them a try, because these are divine! I can't wait to make another batch of these myself!