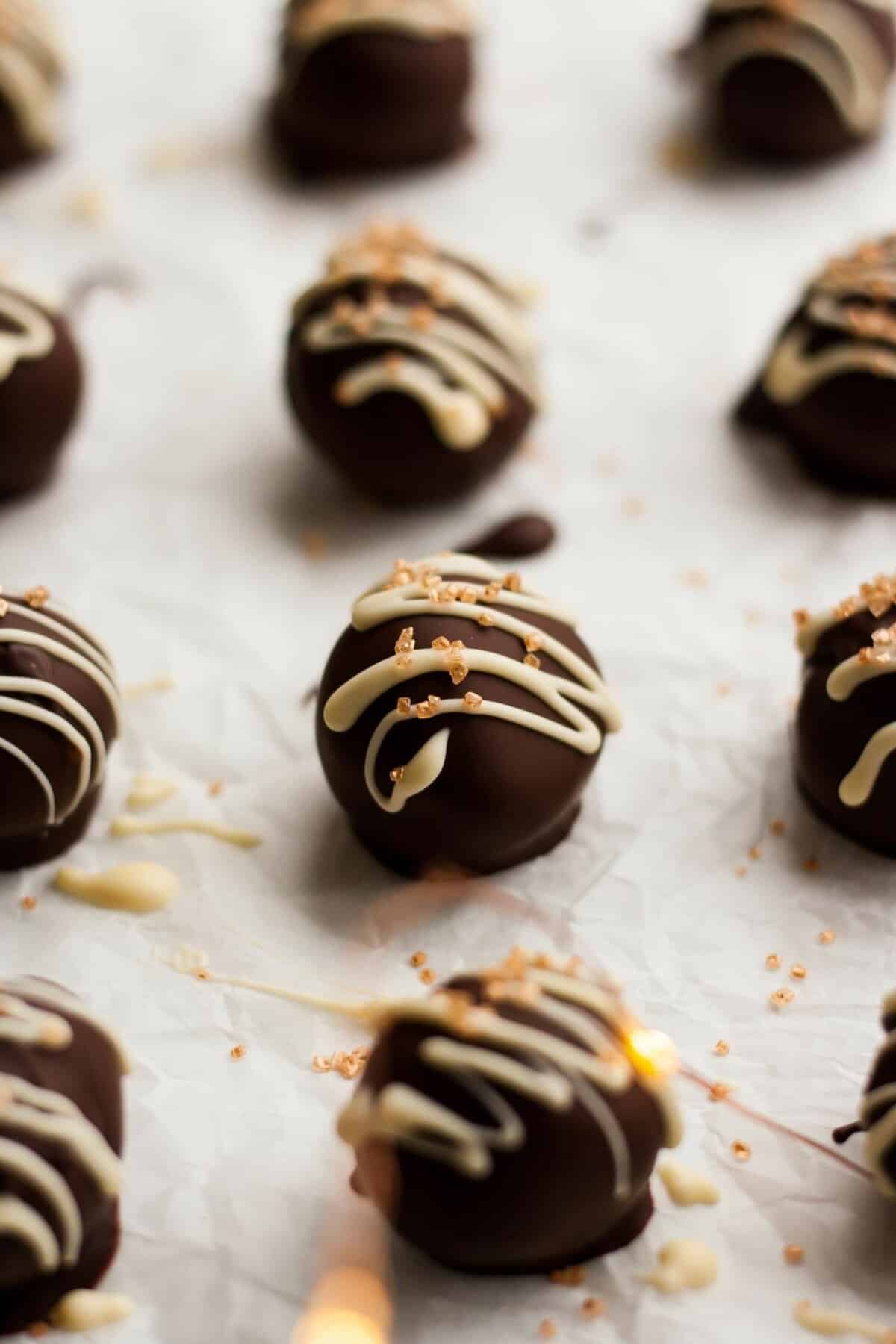 I'm just checking in with one last recipe for you before the Christmas feasting begins! We're talking White Chocolate Nutmeg Truffles. I mean, come on. What more could you need? These cute little truffles make the best edible gift or that little something to round out your meal on Christmas Day. If you're thinking you won't be able to manage a big portion of pudding - this is what you need instead!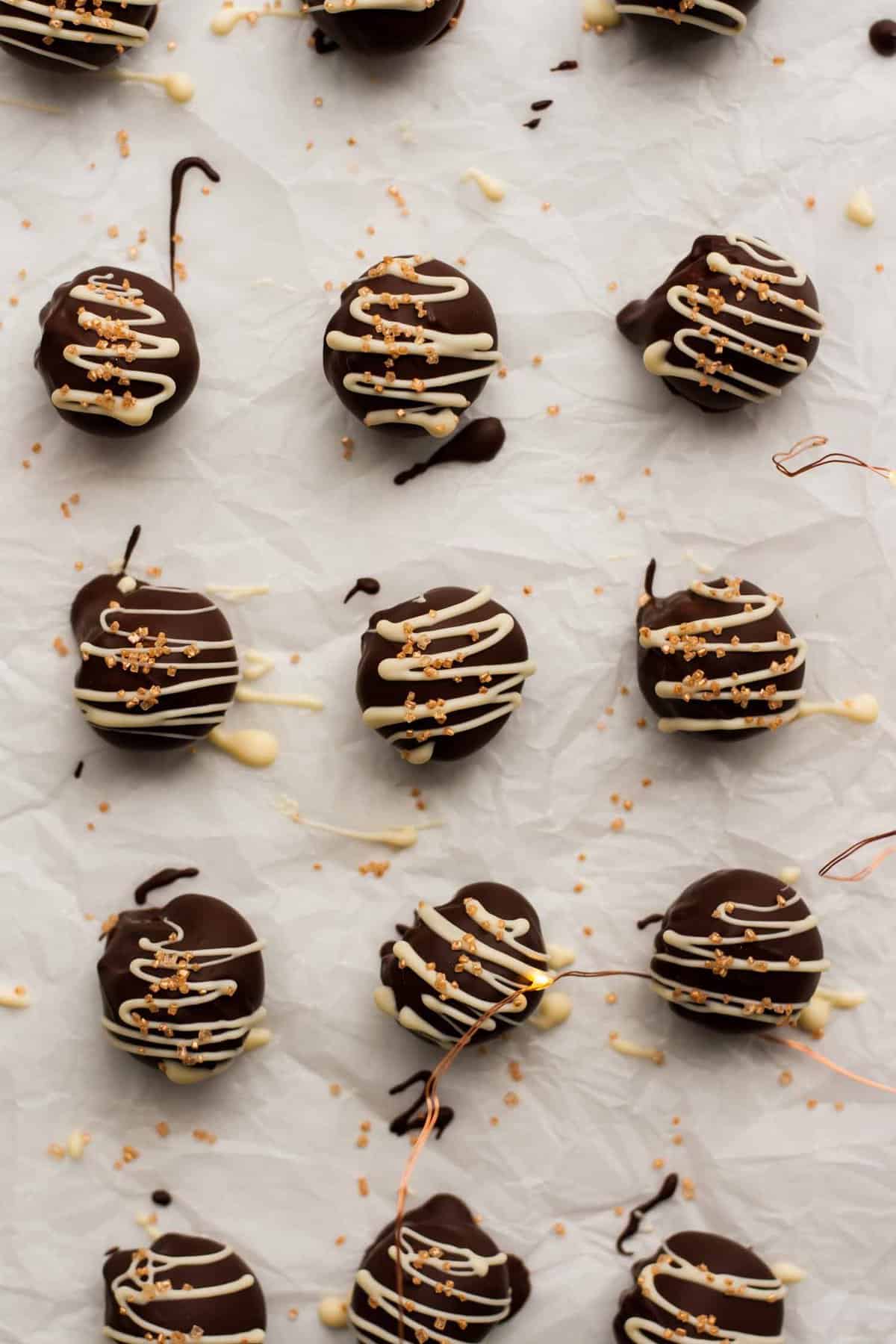 When I came up with the idea for these truffles, I was thinking about my favourite Christmas flavours. There are all of the obvious ones associated with the season: gingerbread, peppermint, clementine, cranberry...the list could go on. But one of the things that really gets me excited and all *heart eyes* and nostalgic over the Christmas period are the spices! Cinnamon, cloves...they all scream Christmas, don't they?! But then my mind rested on nutmeg. It's such an evocative scent. To me, nutmeg is bread sauce (and to all those non-Brits who are now looking askance at me - it's a wonderful and delicious thing, I promise) and I guess more notably, eggnog. And custard tarts! That's what these truffles remind me of. Long story short, these White Chocolate Nutmeg Truffles are amazing. The aromatic nutmeg balances the creamy sweetness of the soft white chocolate ganache in the most beautiful way. And then the whole lot gets enrobed in dark chocolate, it's bitter edge rounding these out perfectly. If you're afraid of the amount of nutmeg in this recipe - don't be. It just works, trust me. And these have been rigorously tested by family members so trust them too!
These aren't difficult to make, they just take a little bit of time but it's the kind of therapeutic repetitive work that is so enjoyable at this time of year, I find. You only need a few ingredients and I bet you have most of them around anyway. Make a simple white chocolate nutmeg ganache, let it set, roll into balls and coat in chocolate. And then decorate to your hearts content because Christmas = abundant sprinkles.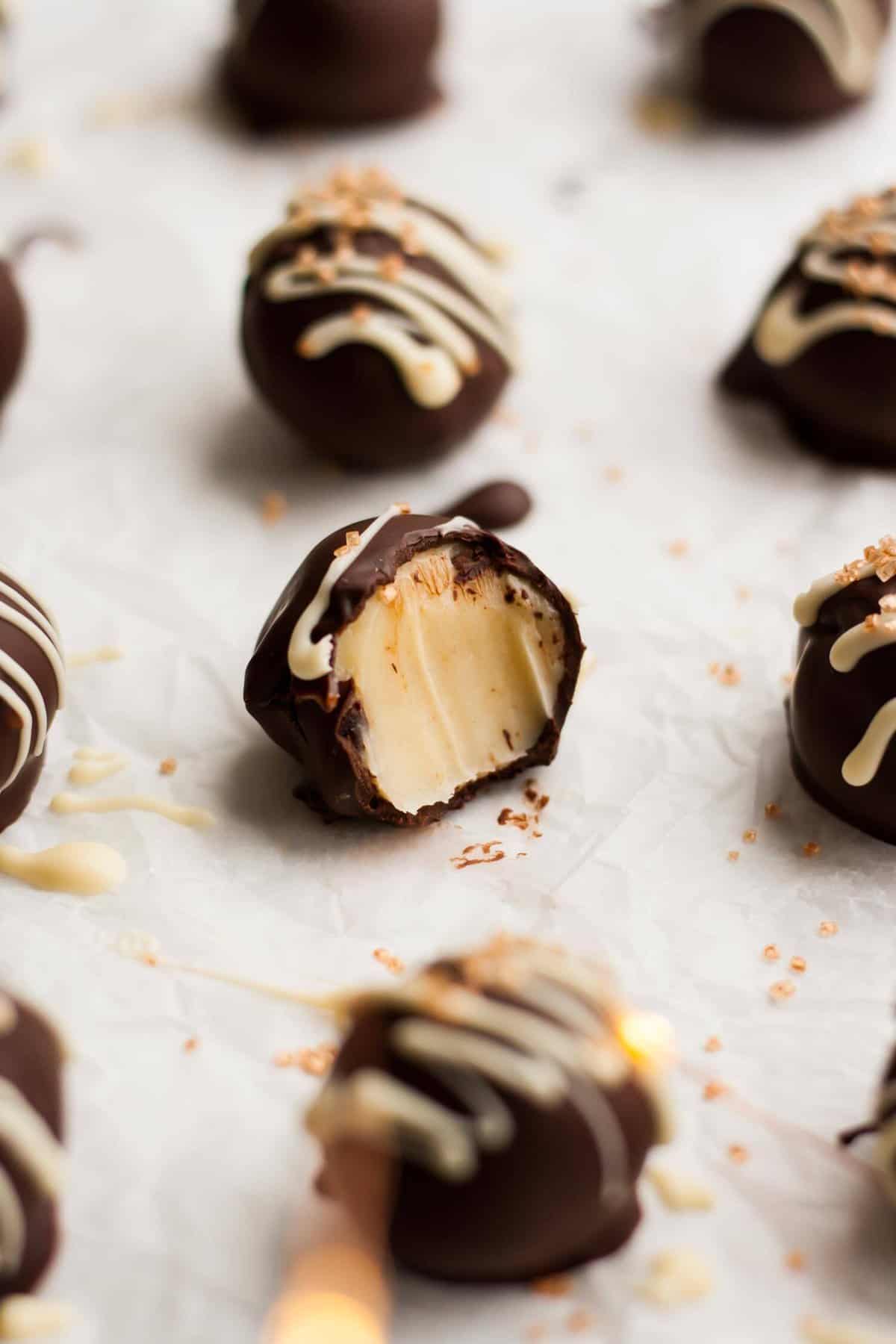 Well, that's it from me! I hope that you all have a wonderful Christmas and eat lots of good food. What will you be eating? For me, it's got to be the traditional turkey, pigs in blankets, plenty of goose fat roast potatoes and lots of brussels sprouts! Oh and incredible gravy, that's non-negotiable. And nutmeg-scented bread sauce. AND one or two or three of these White Chocolate Nutmeg Truffles of course!
Have a good one and I'll see you soon!