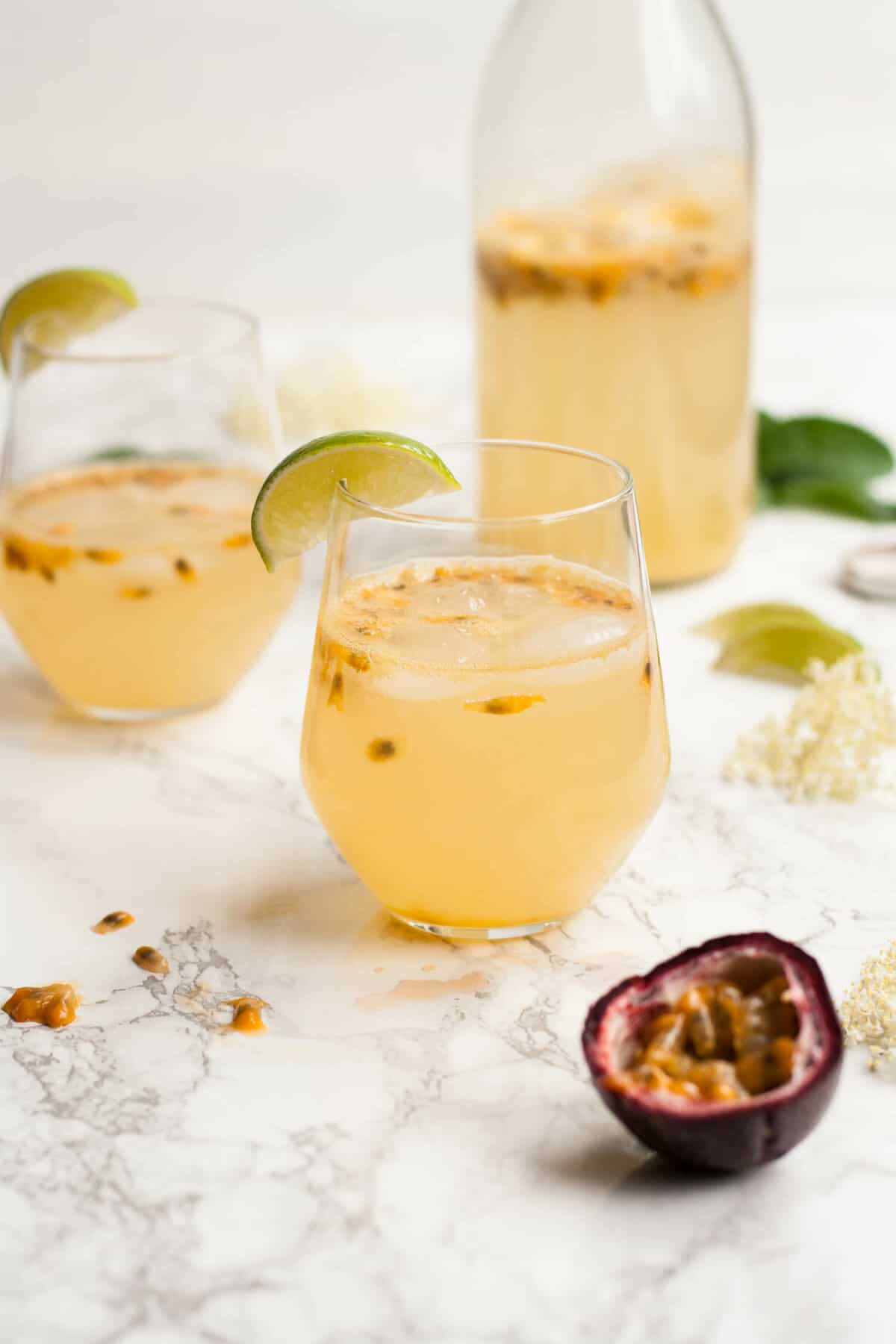 If there's one thing that officially marks the beginning of summer for me, it's elderflower. Ahhhh. That fizzy, perfumed scent that fills your nose as you walk through the streets in early to mid-June. Is there a more summer-inducing smell? Not for me, I don't think. Every year, as soon as I see those frothy white flowers, I rush out with a plastic bag and fill it with those creamy blossoms. And each year, those blossoms are destined for cordial, probably the best way to enjoy their beguiling fragrance. This year, I've found some more uses for them and they're coming to the blog soon. But first! Today I have for you a super simple and delicious summery drink - Passionfruit and Elderflower Fizz.
I wanted to pair that effervescent elderflower (eee! I love alliteration) with another fruit as a change from straight up elderflower and soda water. Passionfruit seemed like an obvious choice. The tangy, tropical notes compliment the heady fragrance of elderflower perfectly. And the passionfruit seeds add a satisfying crunch. Add a good spritz of lime and you're good to go. You'll be drinking this all summer long!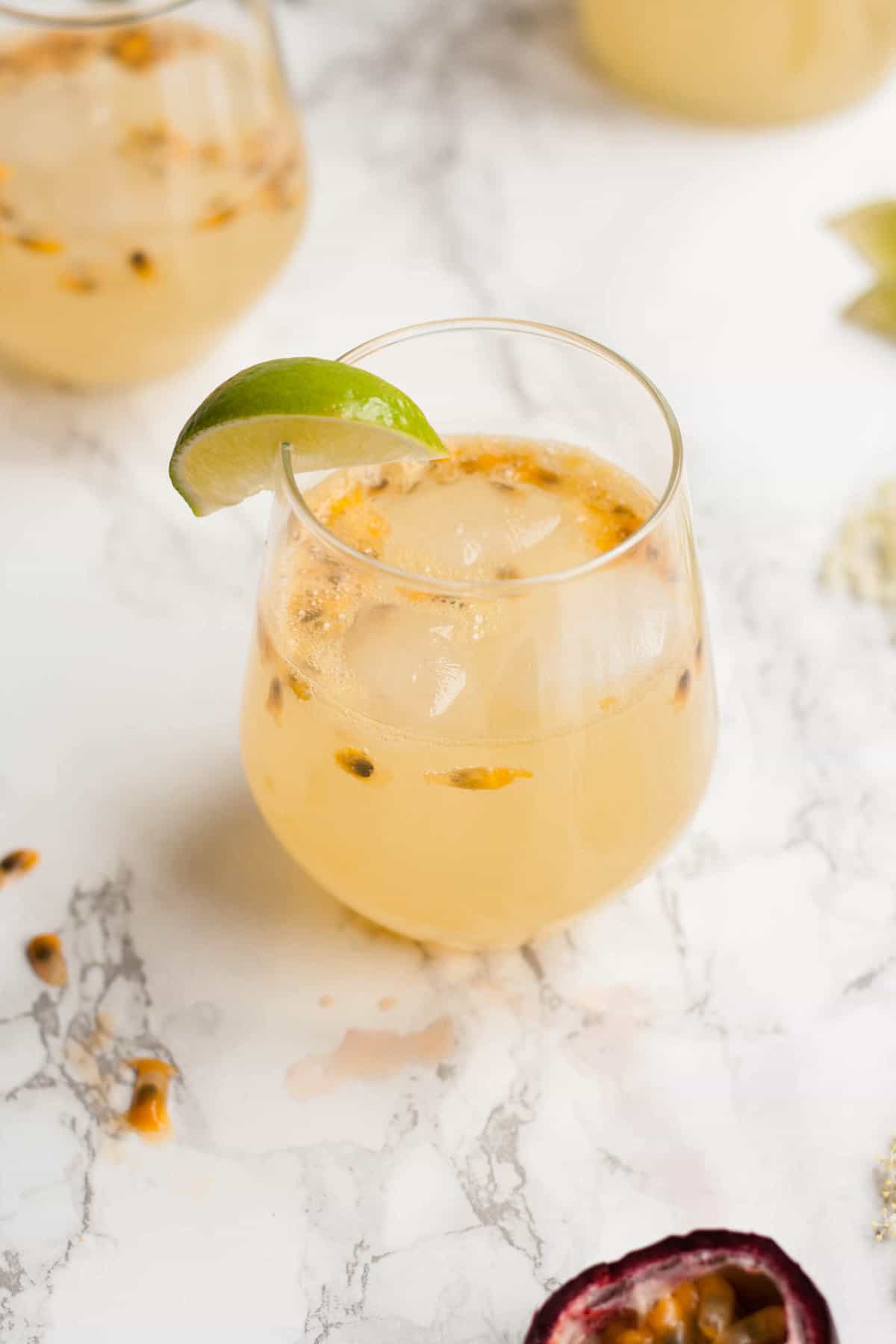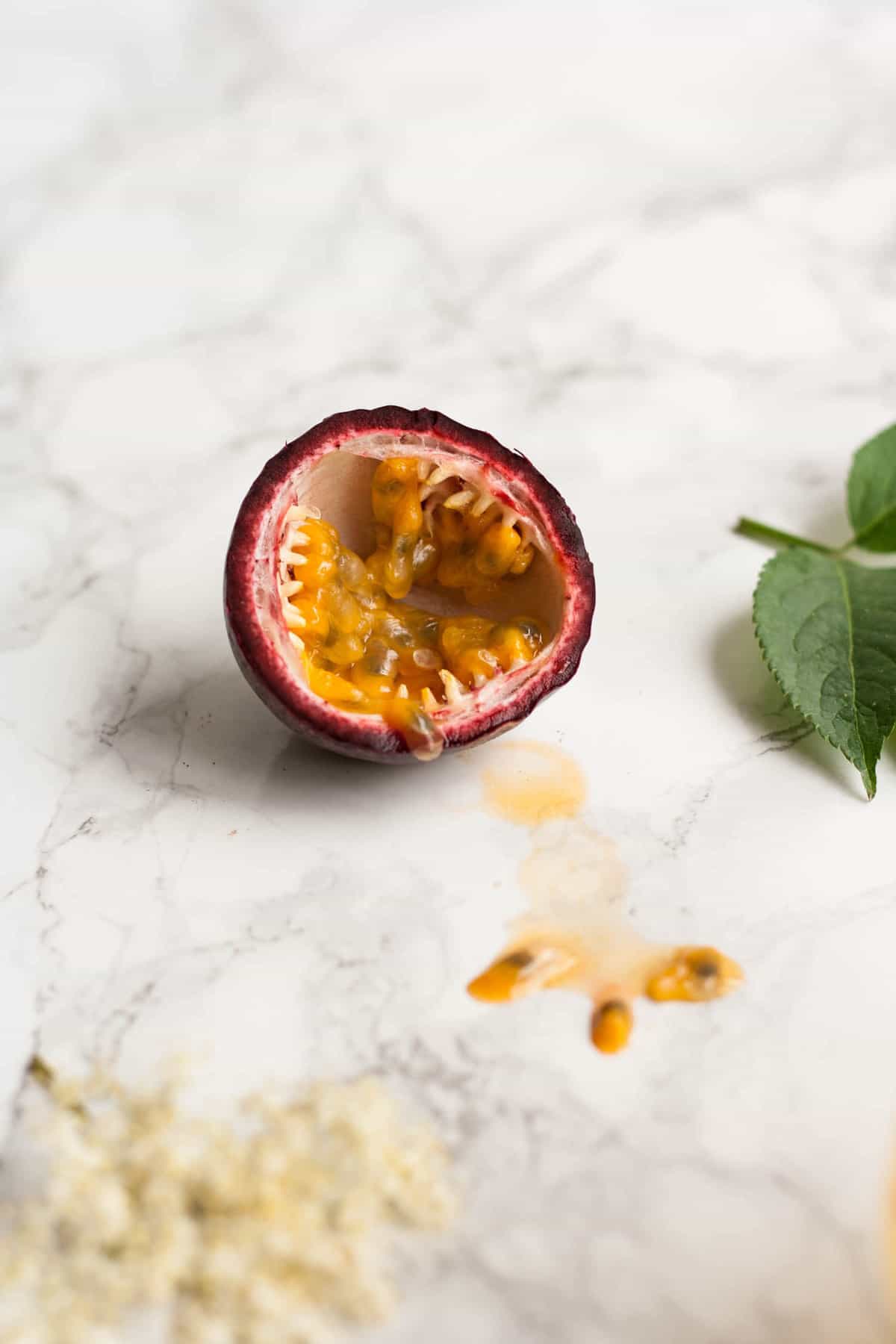 Elderflower cordial is easy enough to buy from any supermarket. But there is a certain magic that comes from making it yourself. If you have an elder tree nearby - go and fill your boots! To make cordial, all you need is sugar, water, elderflower, citric acid and lemons. Mix it all up, leave it to stew for a few days, strain and - cordial! You won't regret it. Think of all the Passionfruit and Elderflower Fizz you can be drinking all summer! And many more things besides - think ice cream, sorbet, pannacotta. And of course something heavenly coming to the blog next week! You may also want to check out my Apple and Raspberry Mocktail too!
Just a short one from me today - I'm off to spend the evening with my lovely husband making epic calzones for his birthday. We're going to eat well tonight! See you next week!