This Brown Butter Chocolate Chip Easter Nest Cake consists of a delicious brown butter sponge, chocolate chips and brown butter frosting topped off with a chocolate Easter egg nest. It's the perfect indulgent Easter dessert!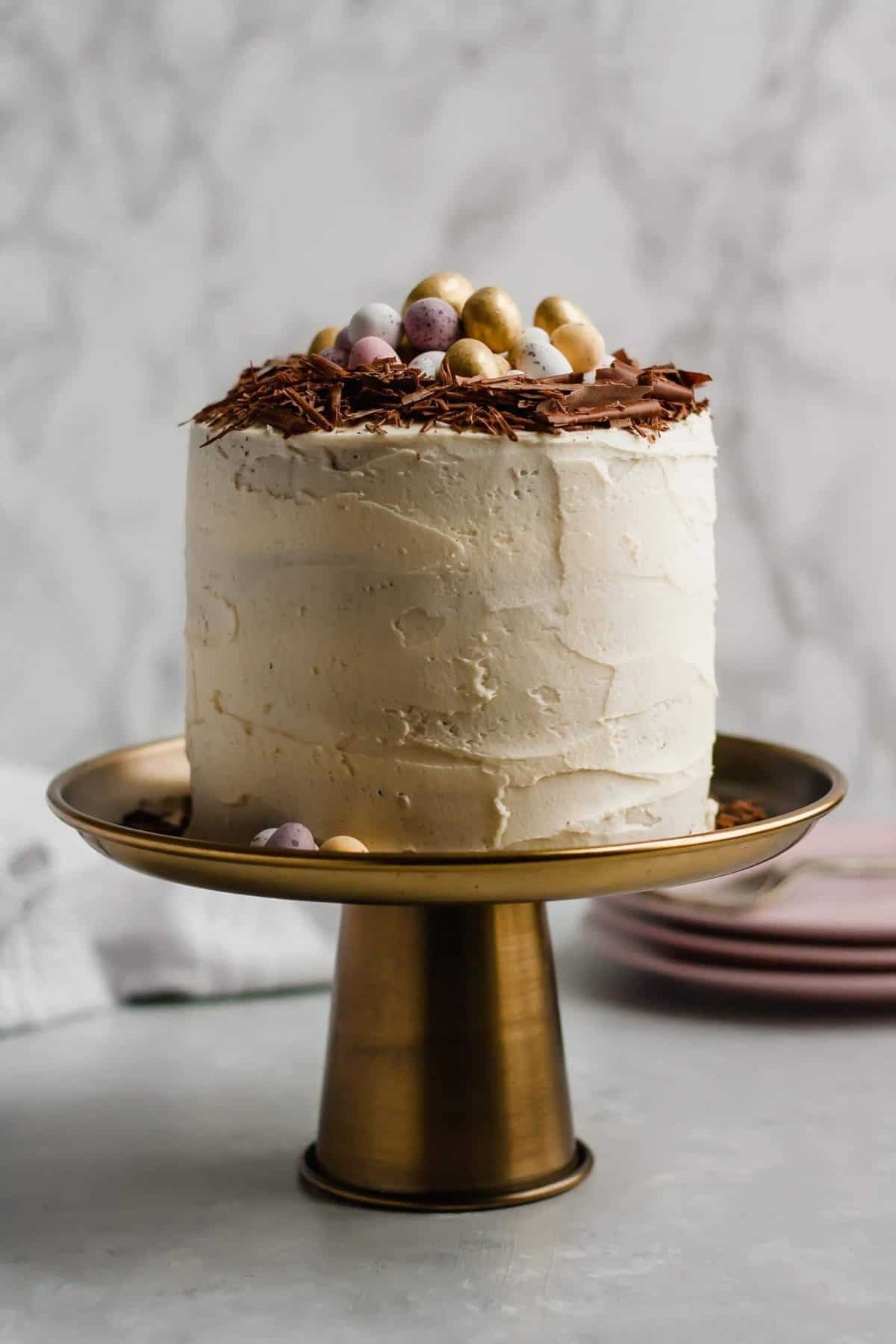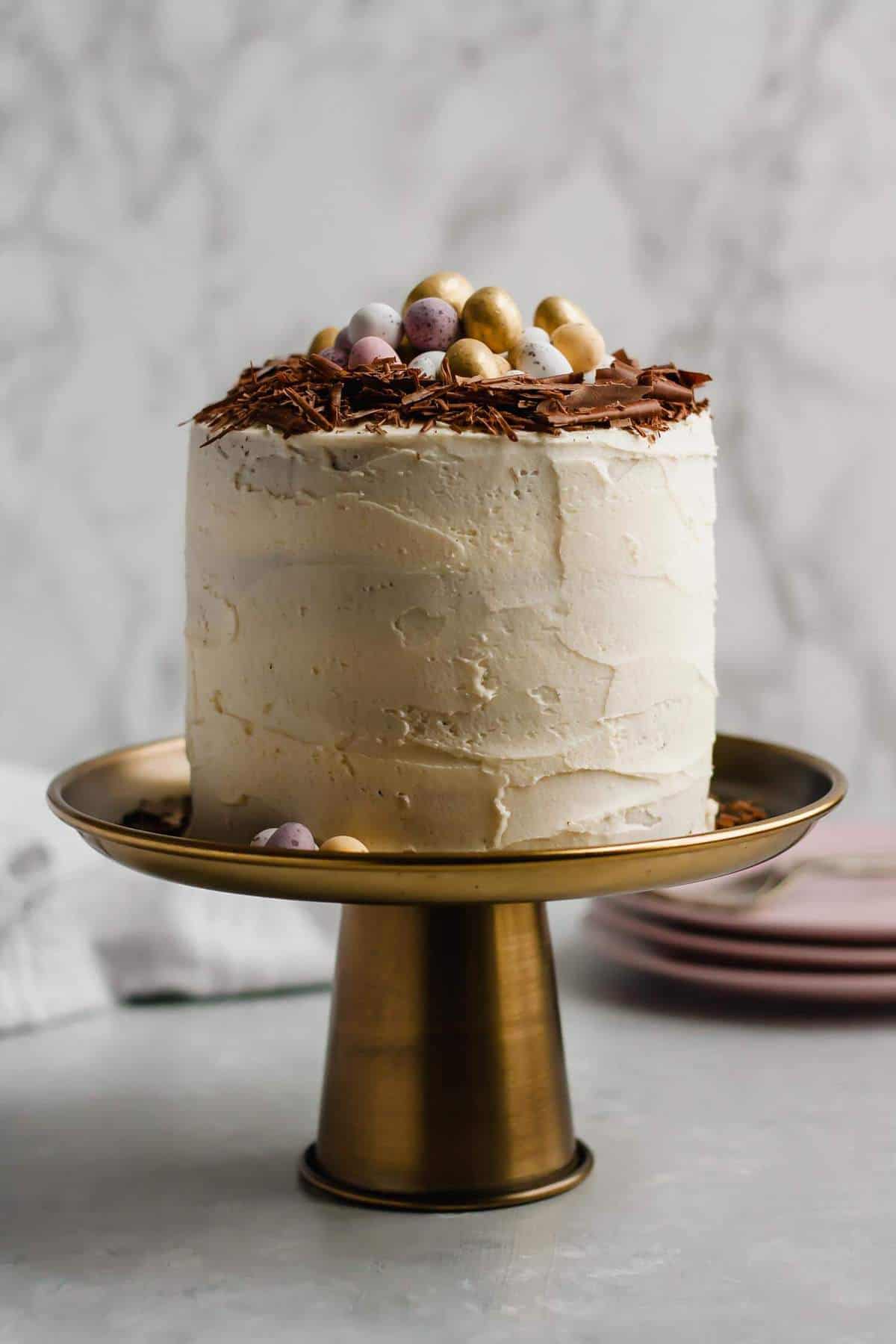 Happy first day of Spring! Oh my goodness, I don't know about you but I'm ready. I'm so ready. It's been a tough old winter and I'm just ready for it to be over. And it is! Technically. It's still pretty chilly out there but at least the snow has thawed now. And I'm hoping we don't have any more. The crocuses are out and the first blossoms are peeking from the still bare trees. Everything is slowly coming back to life. The mornings and evenings are getting lighter. The thought that my favourite months are just around the corner fills me with joy. Eep!
Ah, seriously. The thought of evening walks, fresh berries galore, not wearing a million layers every day. That's the dream right now. The actual dream. And it's actually not that far from being a reality! See also: foods that are not brown. I'm so excited about green spring food! (ok ok just ignore the fact that this entire blog post is about a brown cake.)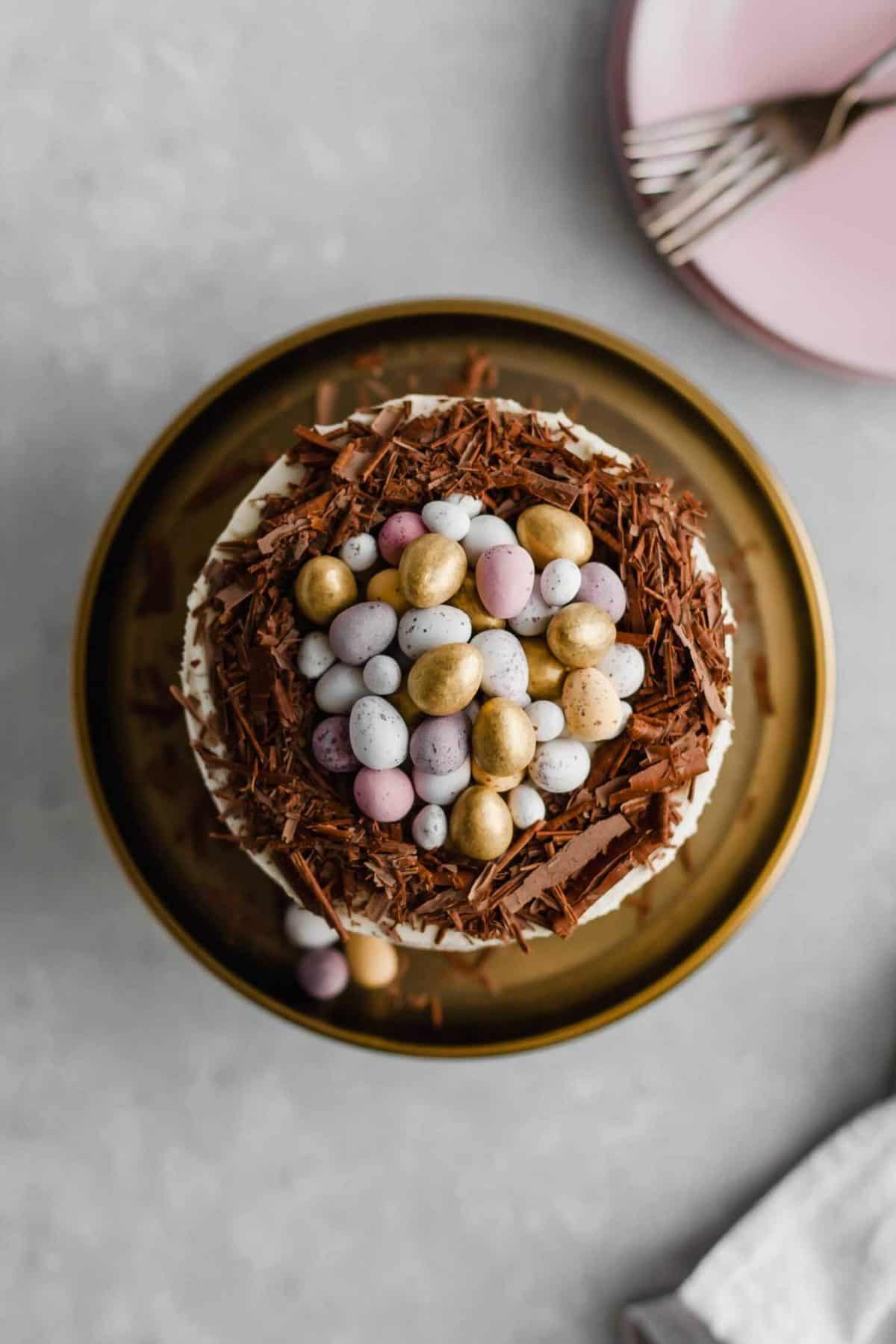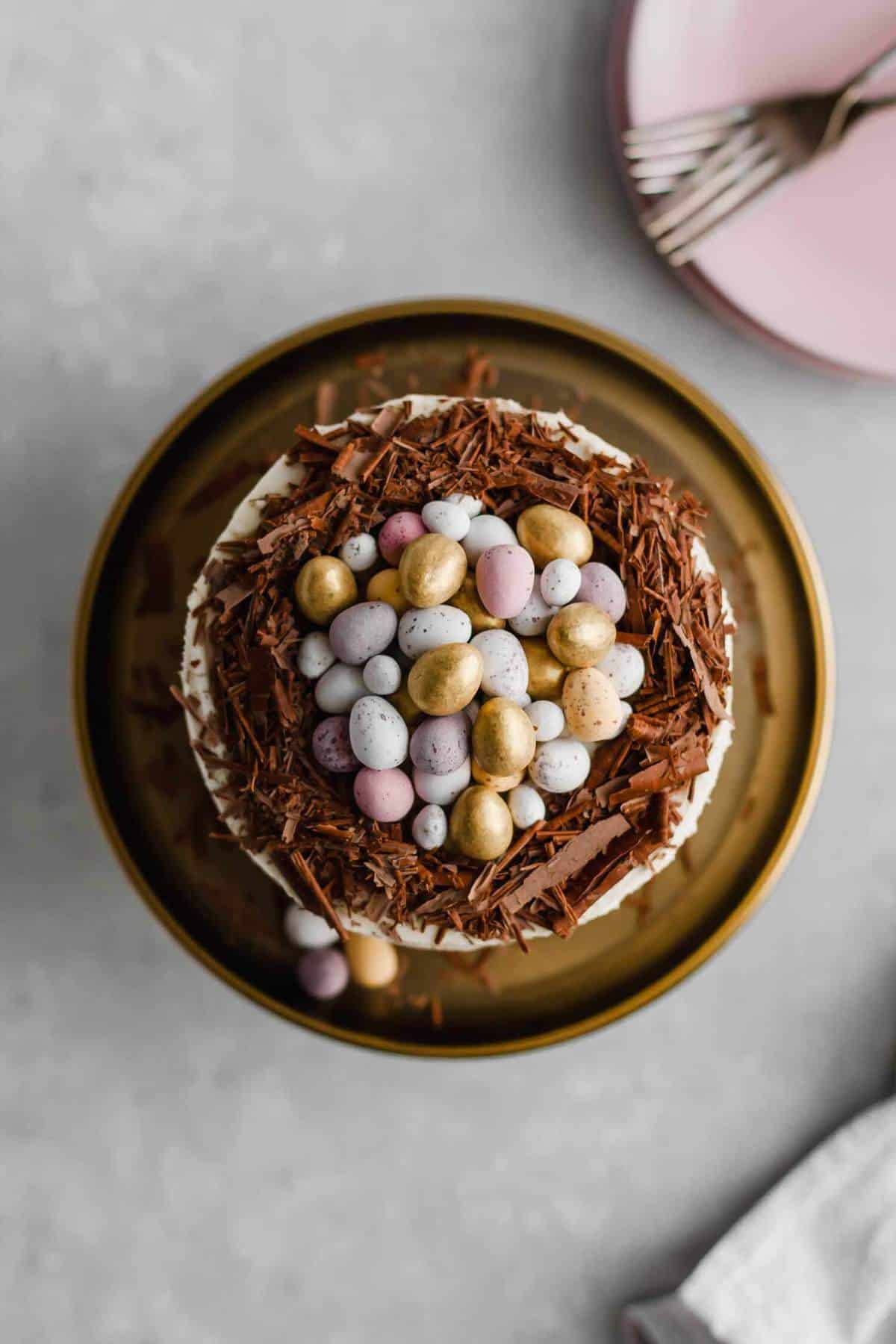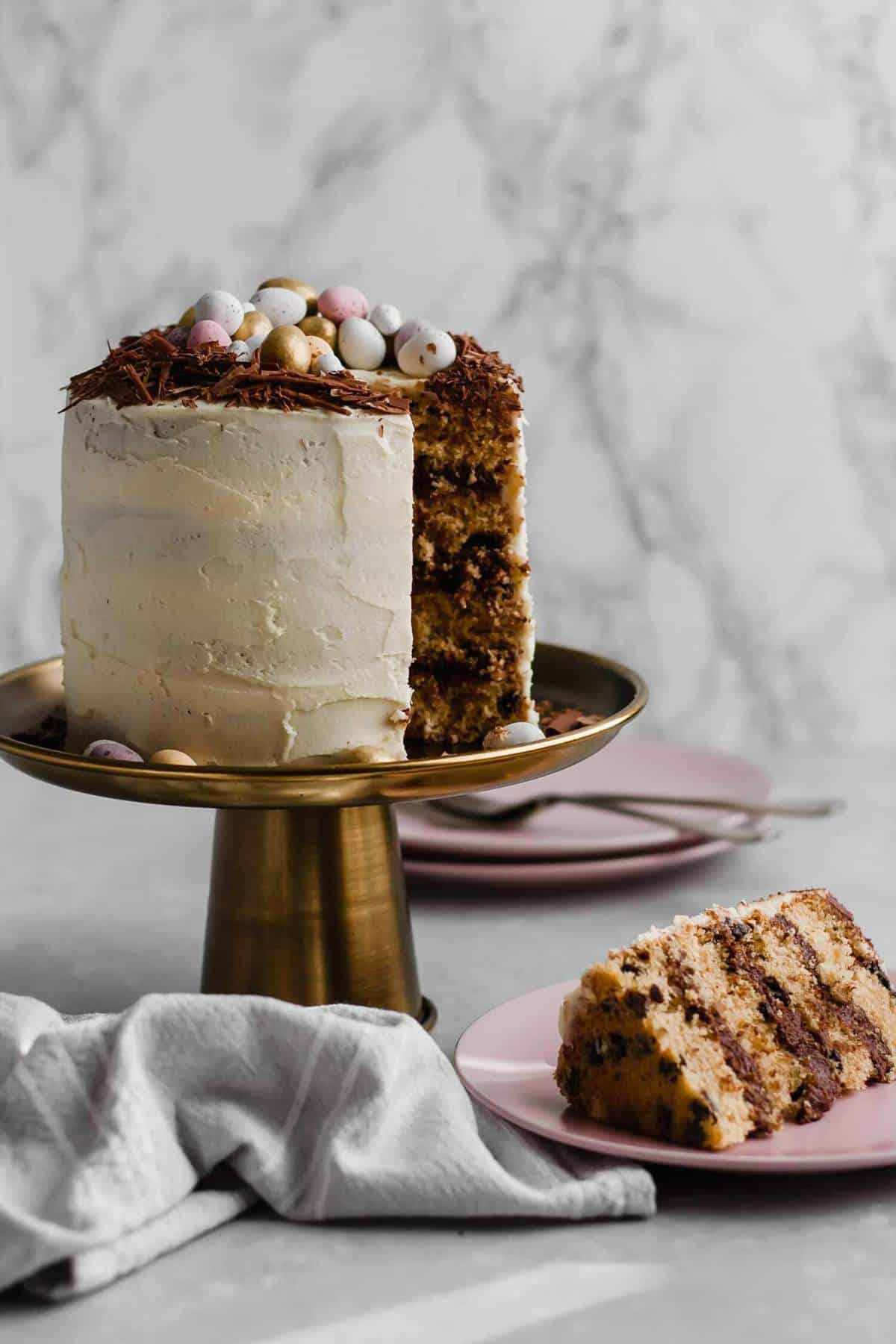 And what better way do I know how to celebrate than with a big indulgent cake?! There is no better way! And there's so much chocolate around at this time of year anyway, we might as well make good use of it, no? I'm a sucker for mini chocolate eggs so I knew they had to feature somehow. I've had the idea in my head for weeks and weeks to make a really simple cake with a chocolate nest on top so I knew I had to make it happen. But for ages I didn't know what flavour cake to go for. I didn't know whether to go the chocolate route or vibrant fruity route like I did last year with this Blueberry Passionfruit Layer Cake. Yeah. Chocolate won. And brown butter - lots of it. Trust me, you need to try this. The brown butter adds so much flavour to the cake! And chocolate chips too because why not? And two types of brown butter frosting. Are you drooling yet?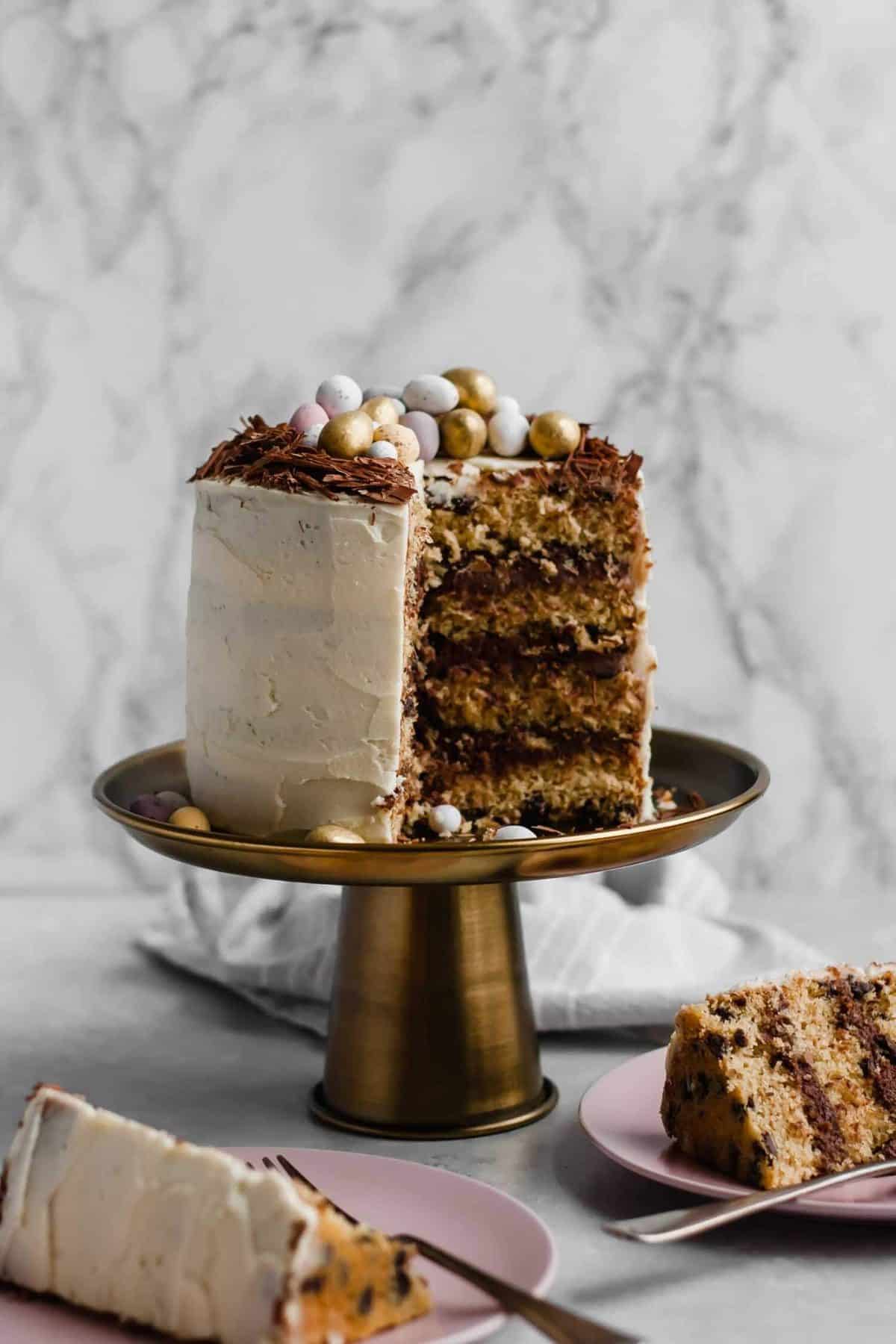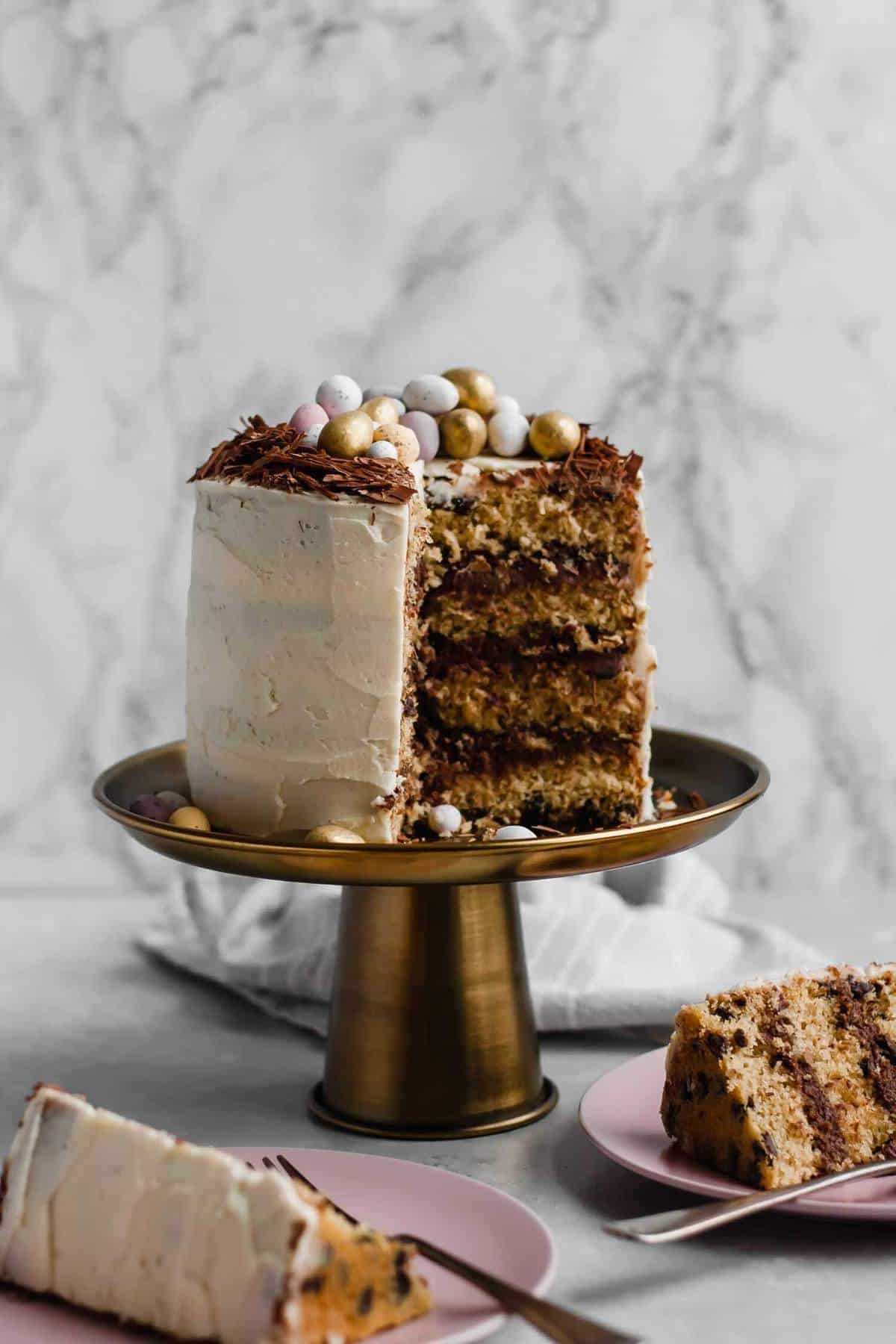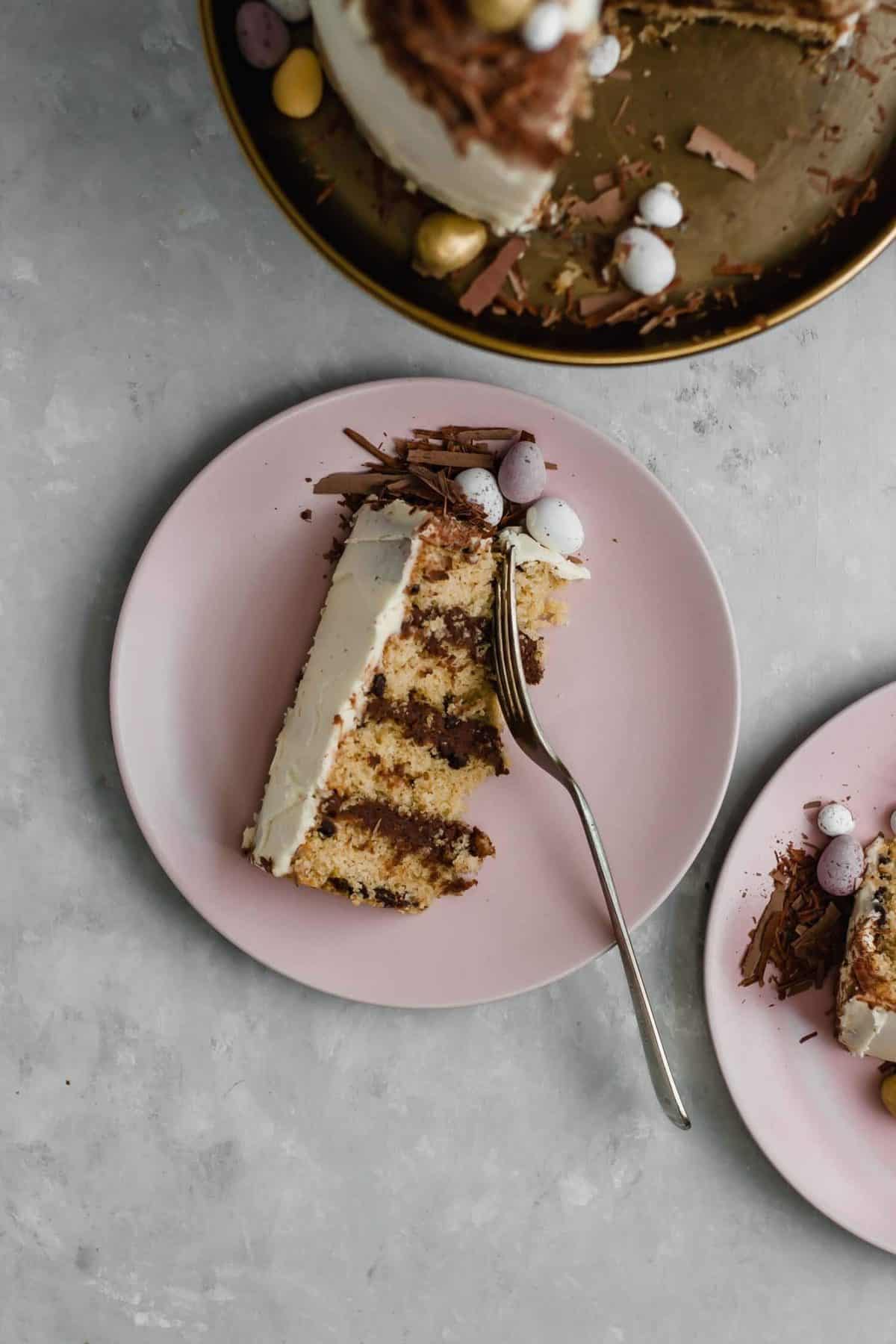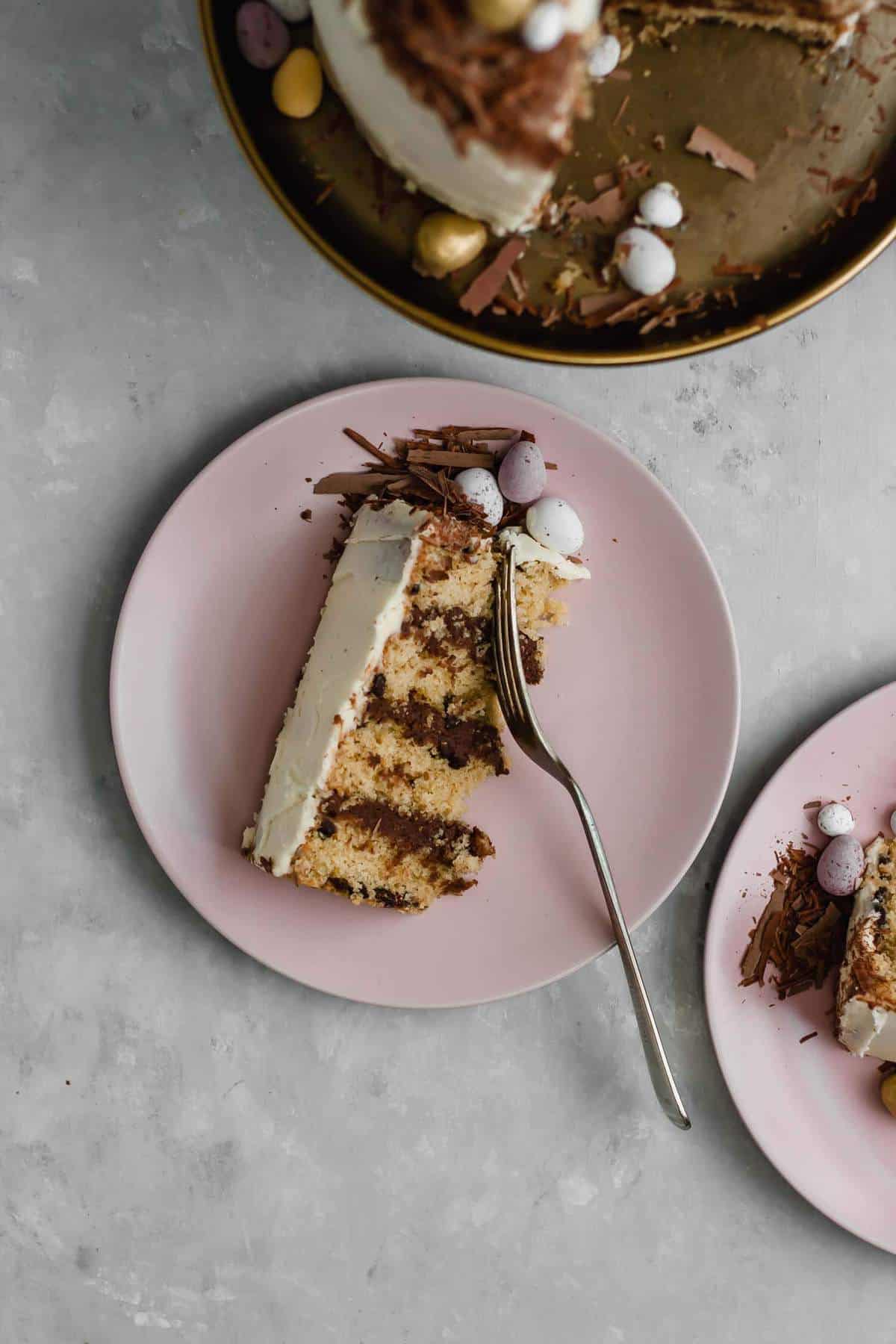 Let me break it down for you. Brown Butter Chocolate Chip Easter Nest Cake. 4 layers of brown butter sponge studded with dark chocolate (or your choice of chocolate!) chips. Sandwiched together with brown butter chocolate frosting. Coated in even more brown butter frosting. Topped with a dark chocolate shavings 'nest' and as many chocolate eggs as you can squeeze in there. Have I convinced you it's a good idea yet? You know it needs to happen!