This Quinoa Salad with Pesto and Peas features sugar snap peas, grated carrots and pesto tossed with quinoa to create a light and flavourful spring salad.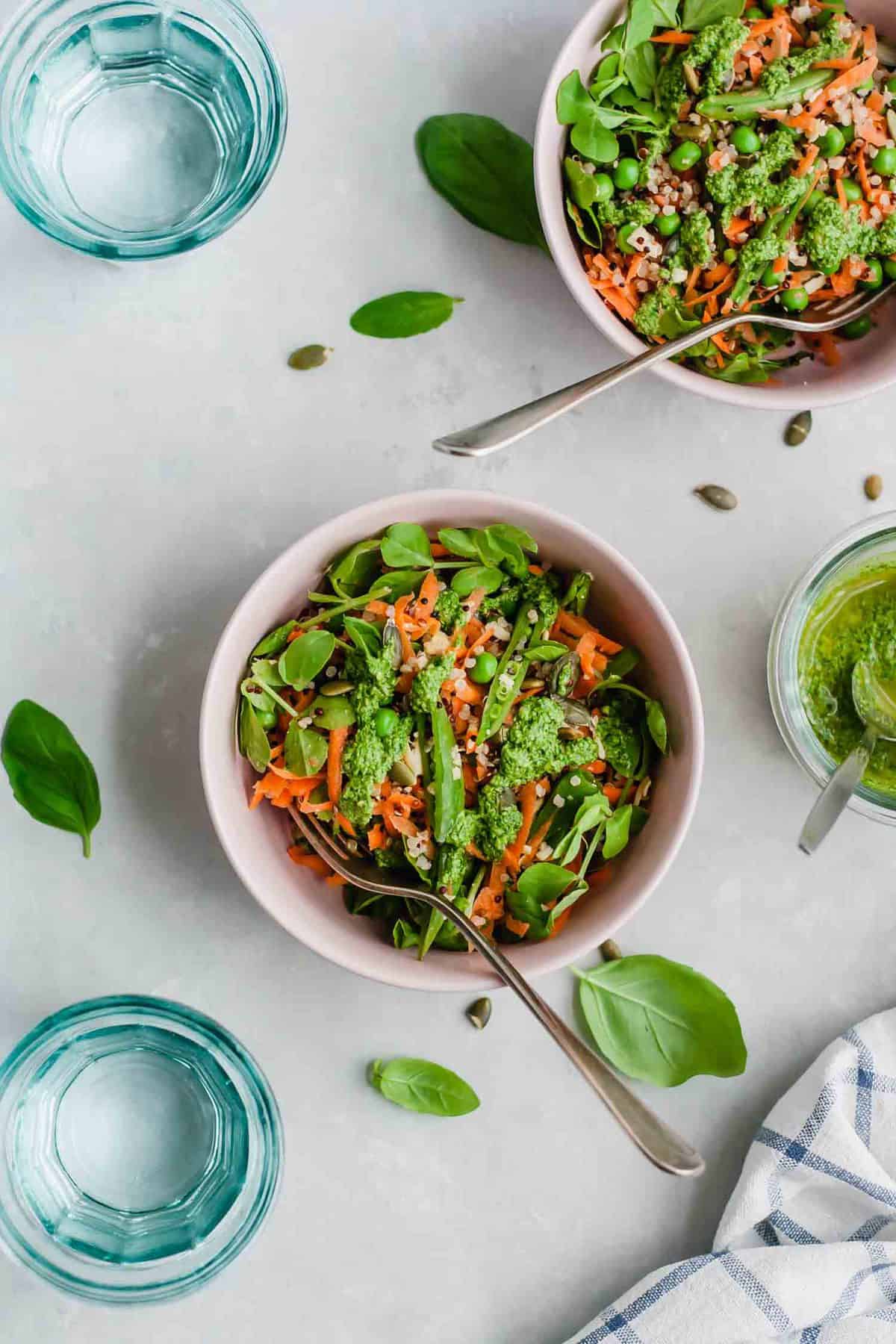 Apparently I have a thing for quinoa. I'm ok with that though, because I think it's awesome. It's super easy to cook (unless you leave your pan unattended and almost burn the house down), it sits happily in the fridge for a few days waiting to be made into impromptu breakfasts and it provides just enough carb-factor at lunchtime without completely weighing you down. So, here's a light and springy quinoa salad for your lunches this week, because you can never have too many quinoa salads.
No, really, you can't. And if you do happen to get tired of quinoa salads, you can always make quinoa breakfast muffins instead. Win win!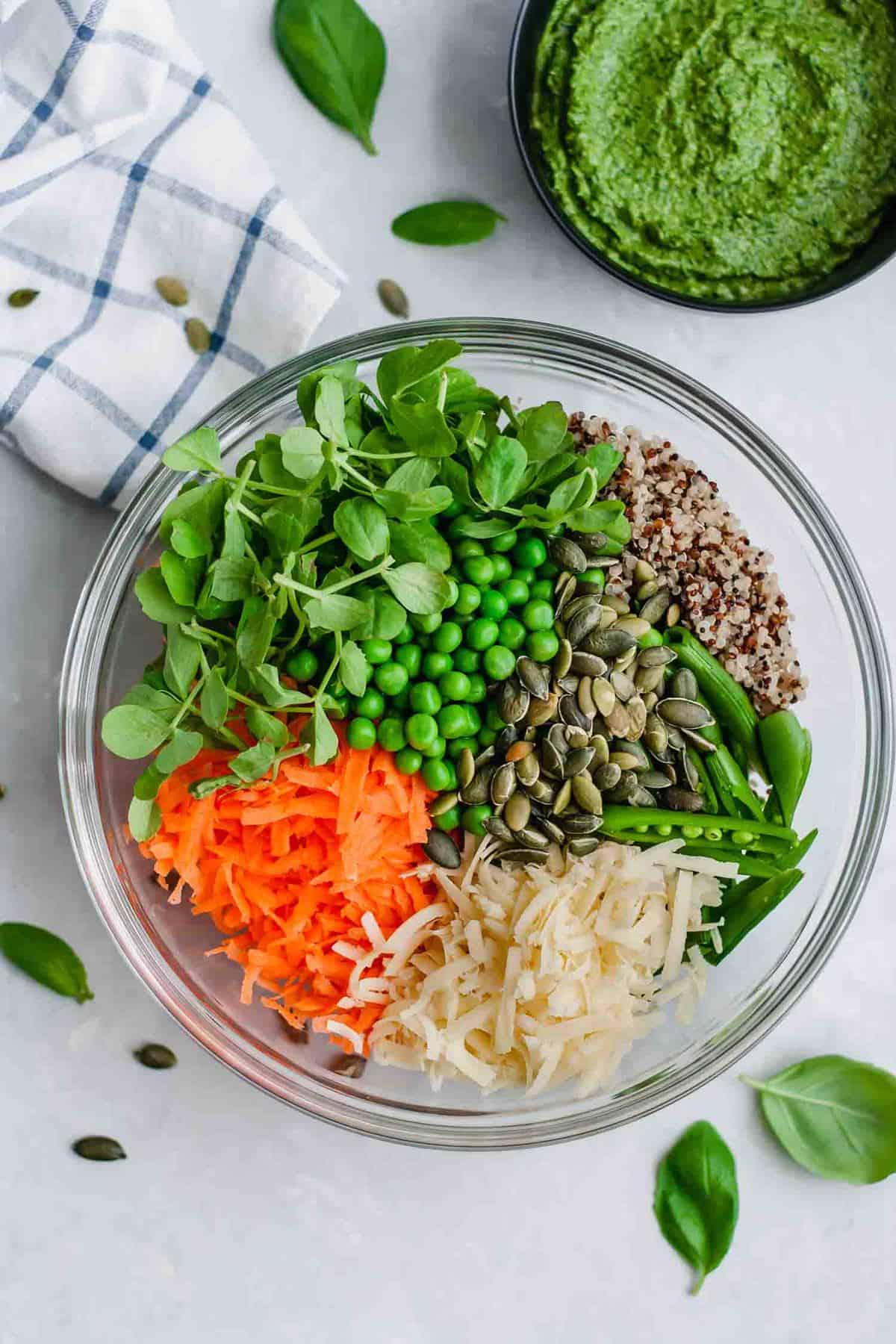 Just look at all those crunchy, green things! At this time of year, I start to seriously crave green. But I must admit, I've been slow off the mark with that this year. I'm sure you can relate. Here in the UK, spring is about a month late, but I'm pretty confident it's here at last! Yay!
I know this because we spent much of our Saturday this weekend floating down the River Avon in a duck-shaped pedalo, overlooked by the magnificent Warwick Castle. You can't do that kind of stuff in winter, so I'm convinced spring is finally here. It was wonderful. The sun was warm and the air was sweet and everywhere new green leaves were sprouting and blossom was blooming. I mean, does life get any better than just being in nature, in the moment, with the people you love the most? I don't think it does. (But of course, the fact that we were literally sat inside a giant mallard took it over the top. Of course it did.)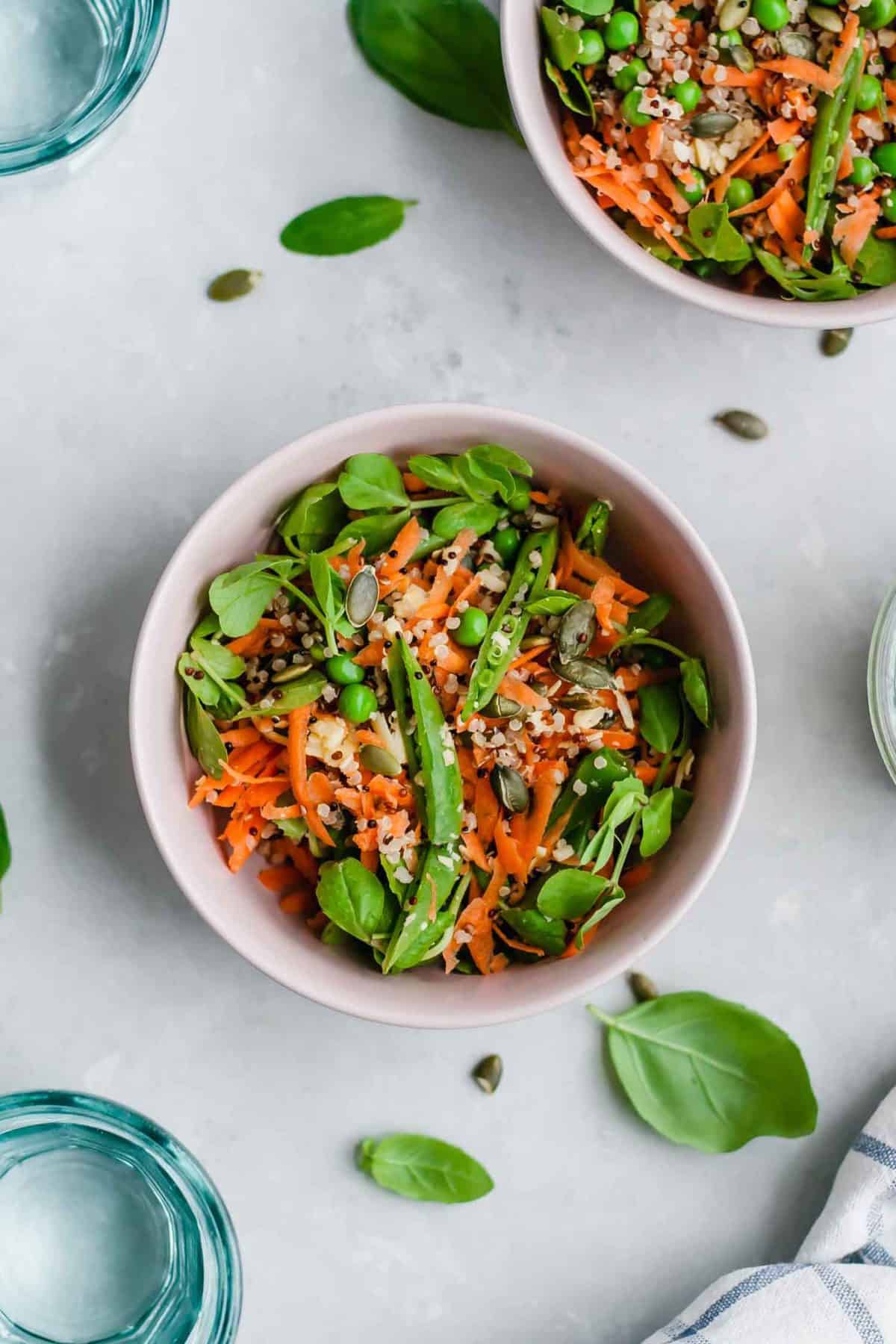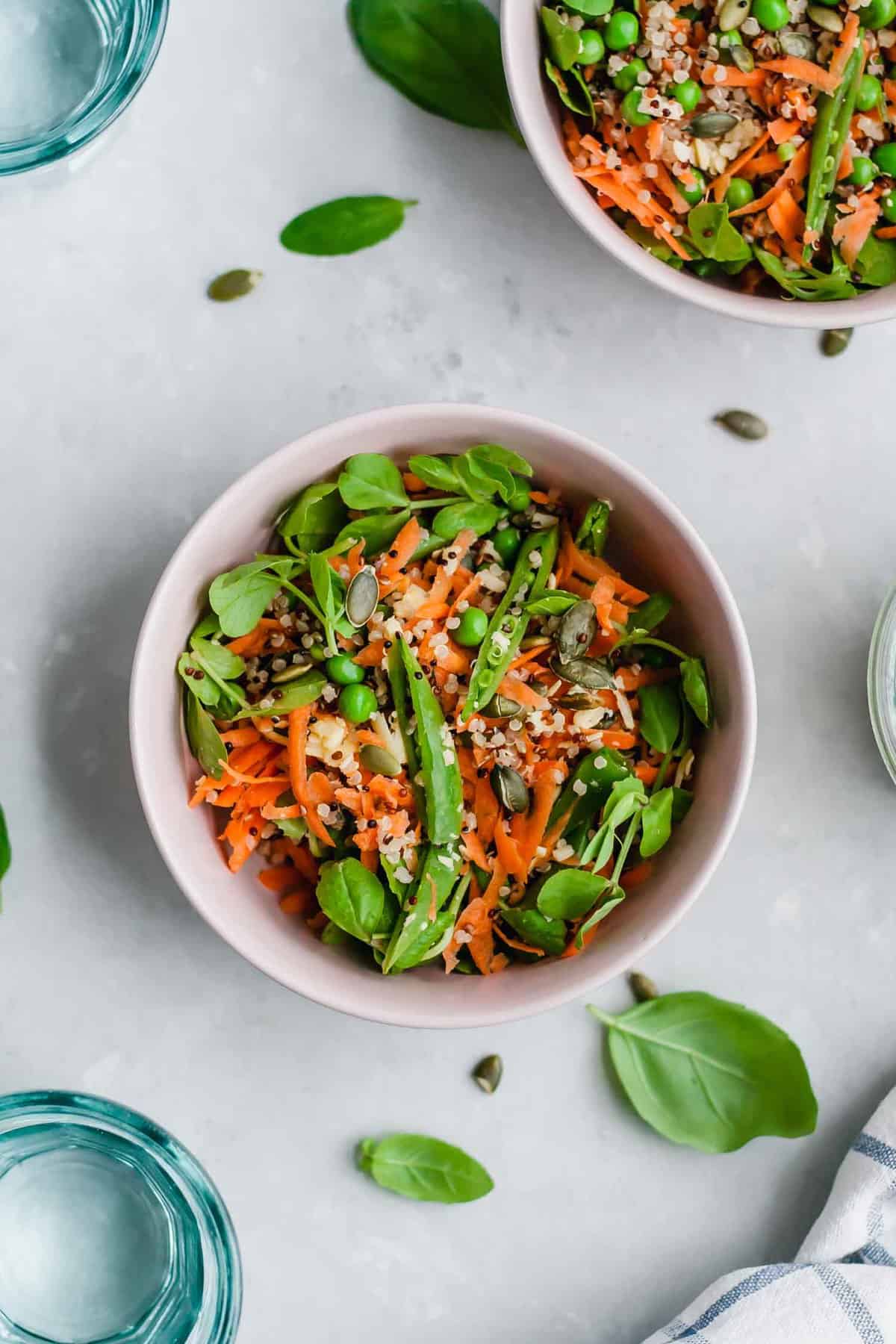 And with that, my desire to eat all the green things has returned.
Starting with this Quinoa Salad with Pesto and Peas! This is a really super simple salad but I started making it last year and began craving it again this year as the seasons started to change. The base is my beloved quinoa (but you could use any grain you fancy, really). The quinoa is then tossed with lots of crunchy raw veggies - grated carrots, peas, sugar snaps, pea shoots - a little grated cheese, some toasted pumpkin seeds and the simplest pesto dressing you could imagine. And that's it! Pack it into boxes for your work lunches (though I'd recommend keeping the dressing separate until you're ready to eat) or serve it up in a big bowl for a lovely light lunch to share. You could even layer this up into Mason jars if you wanted to! You do you. And enjoy every second of it 🙂