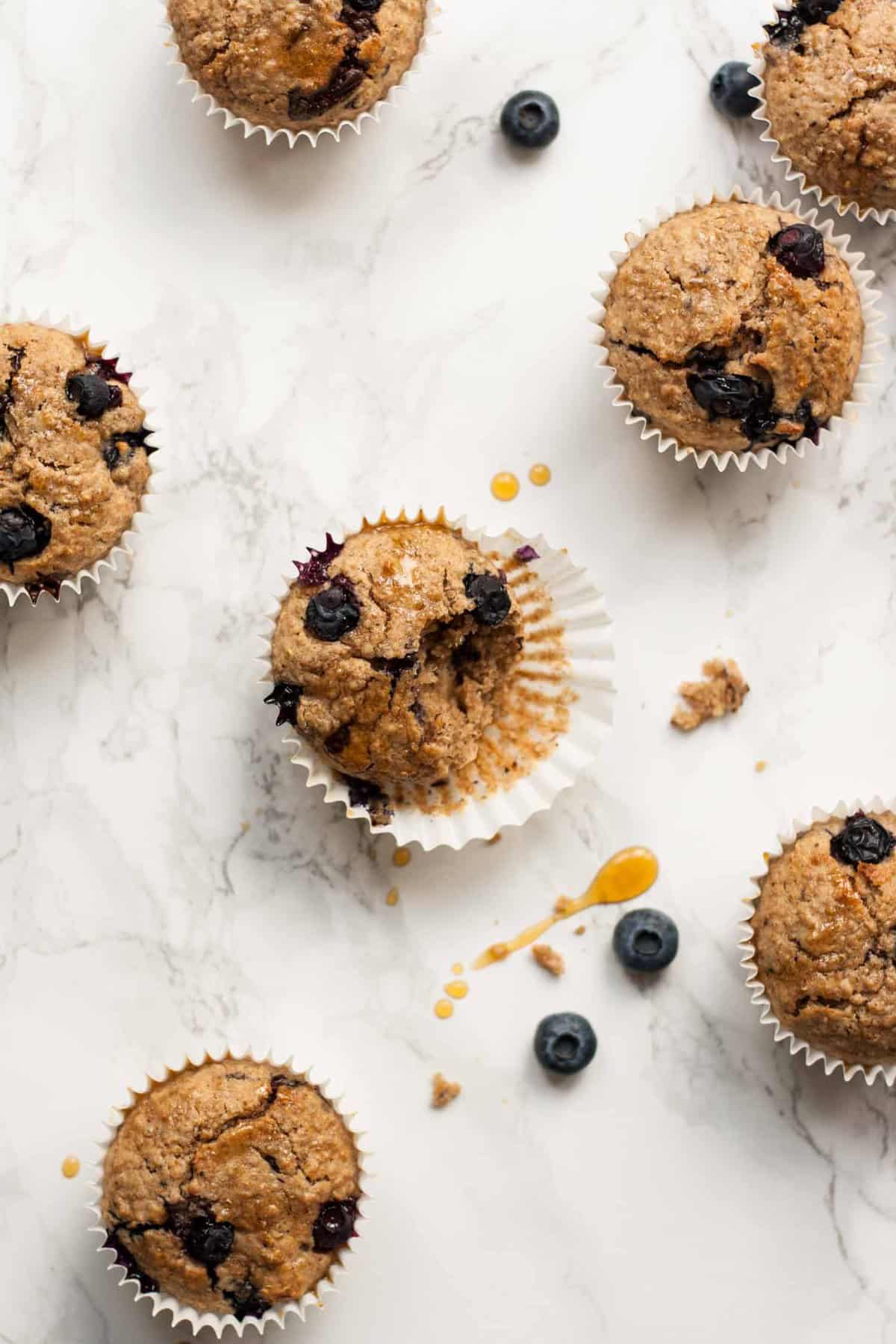 I made us blueberry breakfast muffins! Even though I'm a lover of a savoury breakfast, there's just something about a warm, squidgy muffin that's hard to resist, even for me. There's just one caveat though - if it's going to be the first thing that passes my lips in the morning, it can't be sugary sweet. All considerations of health aside, I just can't stomach sweets that early. And then, yes, of course, it's got to have some real sticking power, to get me at least most of the way to lunch. Oh, these Quinoa Spelt Blueberry Breakfast Muffins have that alright! And they're super delicious too. Just sayin'. If you are after some other health breakfast options try our Apple Cinnamon Overnight Oats.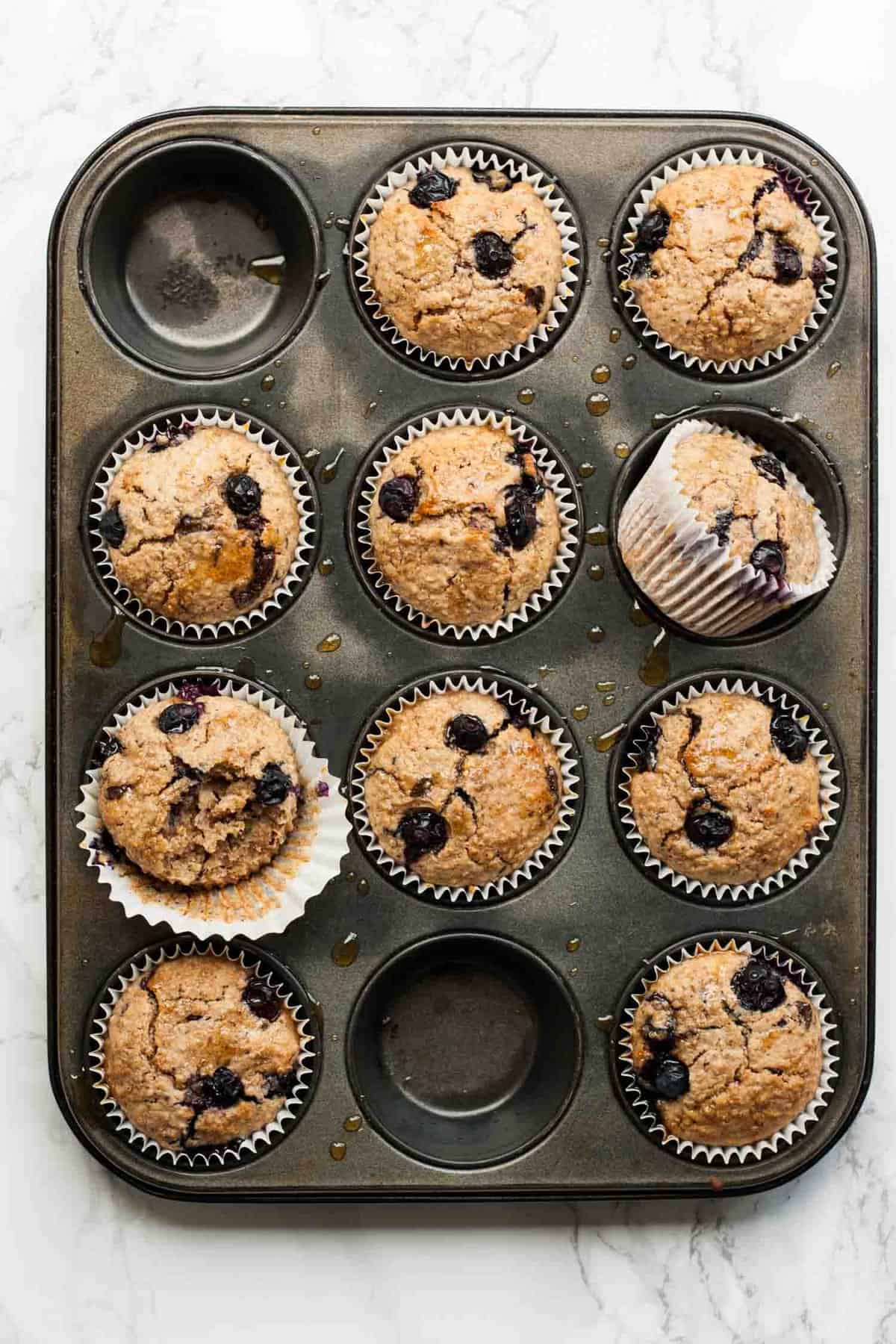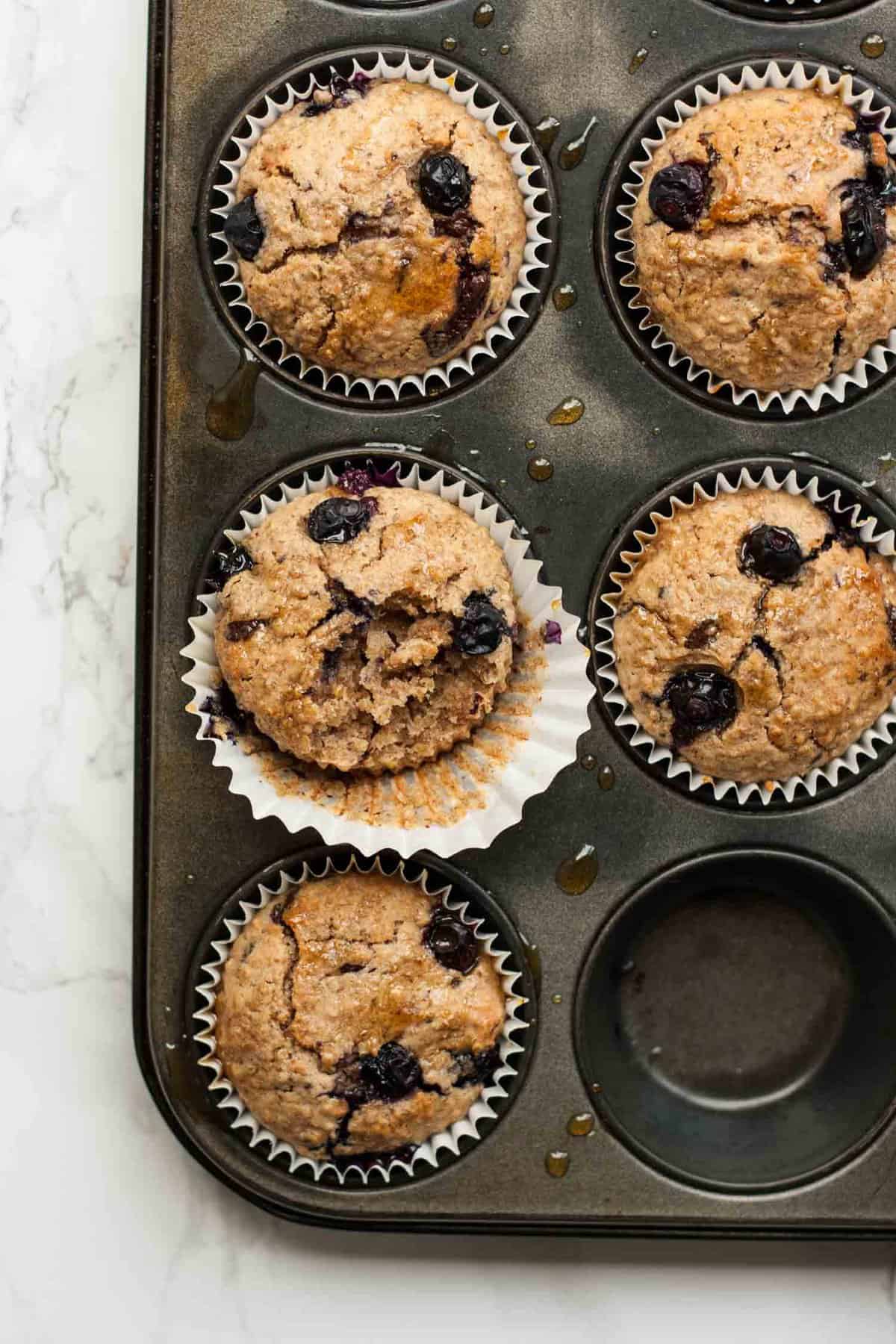 This is the perfect kind of breakfast for days like today. Days where I plan that I'm going to do this and that and be really productive and have my latest blog post written by mid-morning. But in reality, I'm still sitting here at 6.30 in the evening typing away, wondering where my day went. In fact, that's what the past couple of weeks have been like for me. I'm sure you've all had days like that too. But at least you will have had a good breakfast if you make these blueberry breakfast muffins!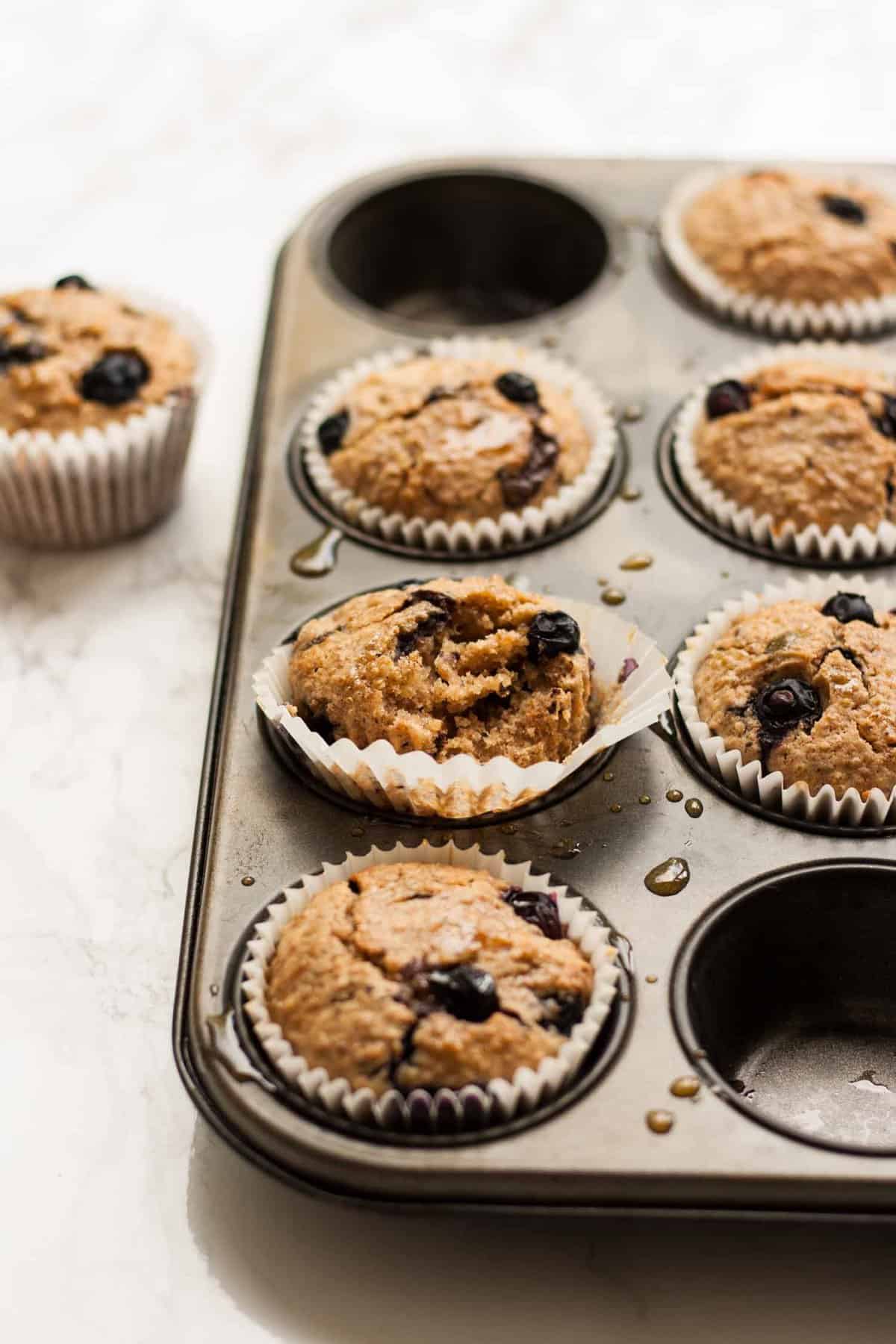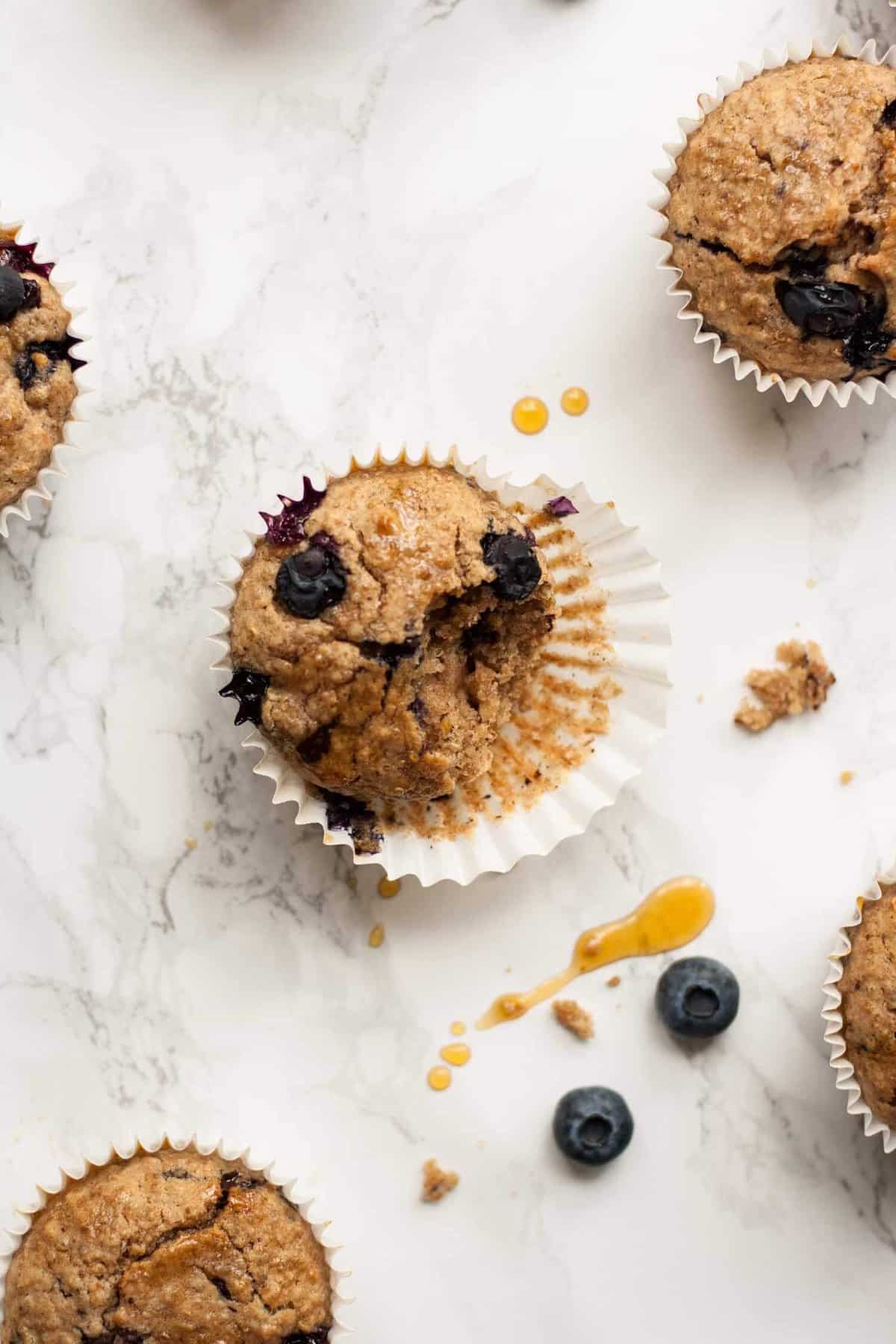 I constantly have to remind myself to just keep putting one foot in front of the other and taking the next step. Sometimes that next step is just taking the time to enjoy a good breakfast. Then maybe sending an email. Nipping to the shops to pick up an ingredient you forgot on your main grocery shop. Making a batch of muffins. I'm notoriously bad at wanting to do a million things in one go and as a result, ending up doing nothing because I've overloaded myself. Does anybody else relate to this crazy syndrome?
It's not about justifying the lack of productivity, either. Because trust me, I'm at my absolutely, chest-bursting happiest when I'm being responsible and being productive. That feeling is the best. But, to try and force that on days when you just need to rest? To spiral into shameful feelings of not being good enough? Well, that's enough to scupper me for a whole week if I let it. I'm the type of person who runs away from their shame and burrows away and stays inactive until it's over. I bet others of you are the opposite and drive on, powering through tasks to prove that you're good enough.
This is just a reminder (to myself as much as anyone) to just keep taking the next step. You're good enough just as you are. You're worthy.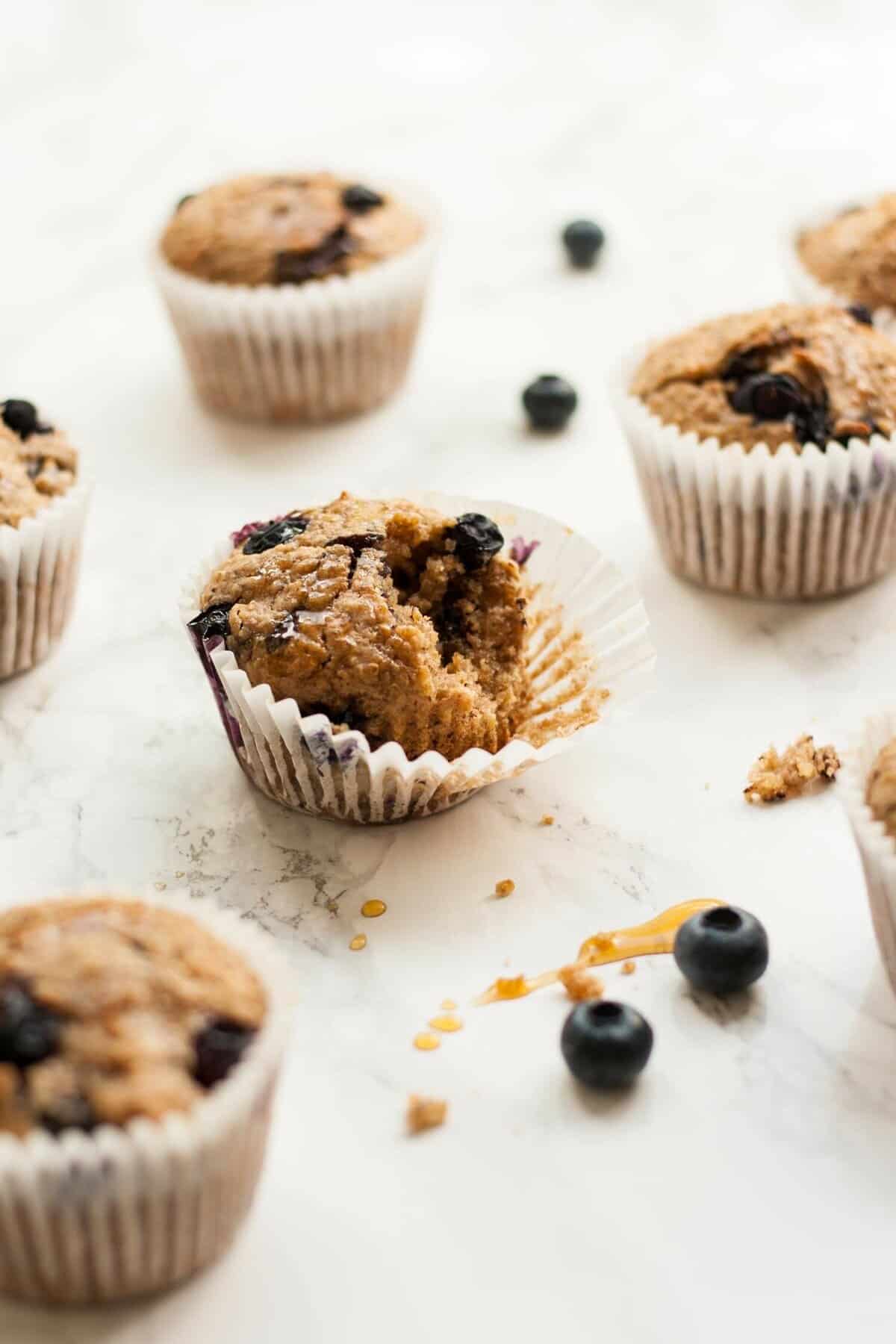 Back to the muffins. This one-bowl wonder is loaded with good stuff. Cooked quinoa gives them bite and ensures that you stay full for a few hours. Wholemeal spelt flour lends nuttiness. Then we have coconut oil and maple syrup to keep them moist and just slightly sweet, whilst a touch of vanilla and cinnamon add depth. The juicy blueberries speak for themselves and well, you've just got to have a touch of chocolate! I love the combination of blueberries and chocolate. I just plain love chocolate, actually. There isn't much chocolate in here, just enough for a little taste. You could leave it out if you wanted to. But I urge you to try it! In fact, cacao nibs might be a nice alternative. Add whatever nuts and fruits you like to the base recipe - customise to your liking! And most importantly - enjoy.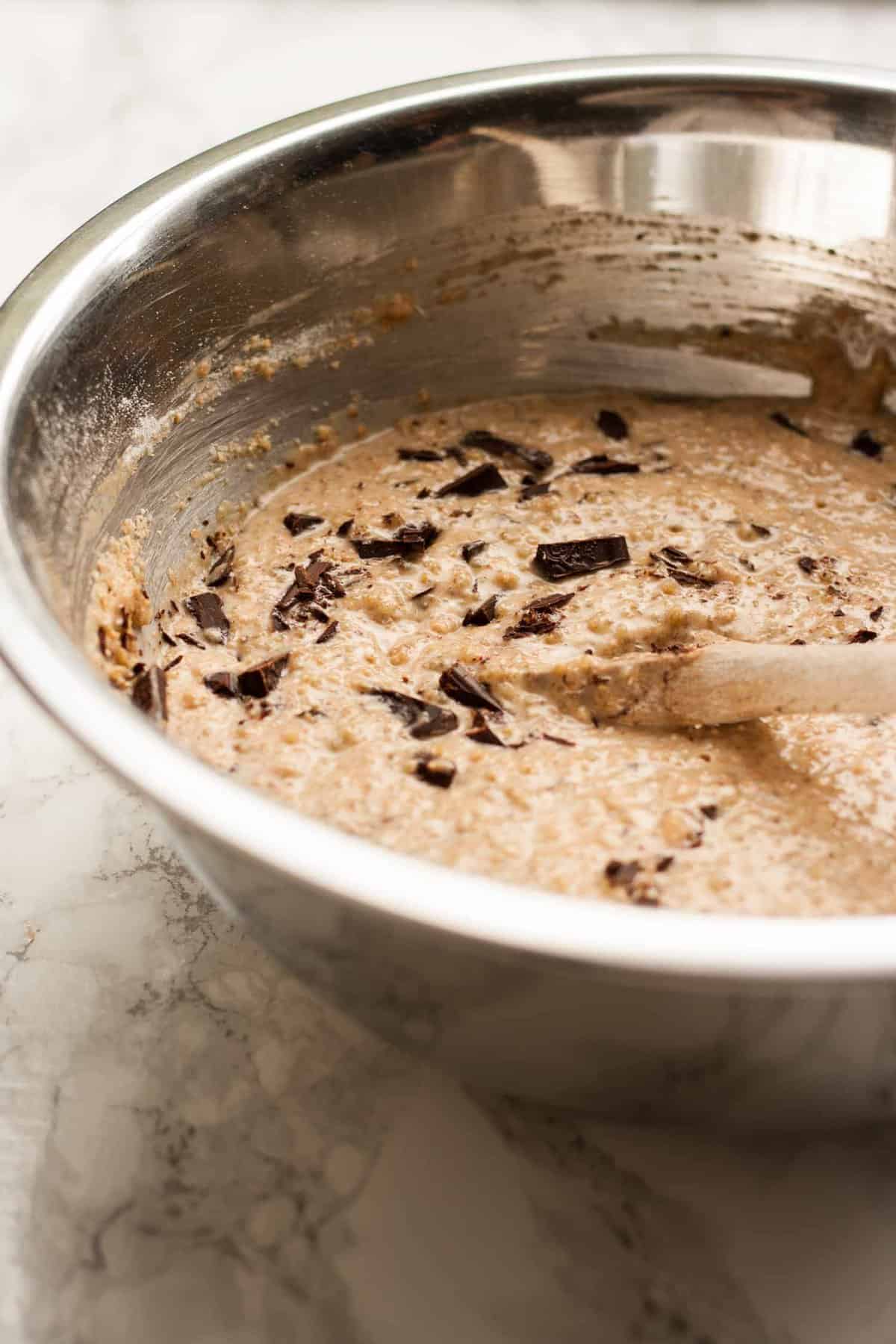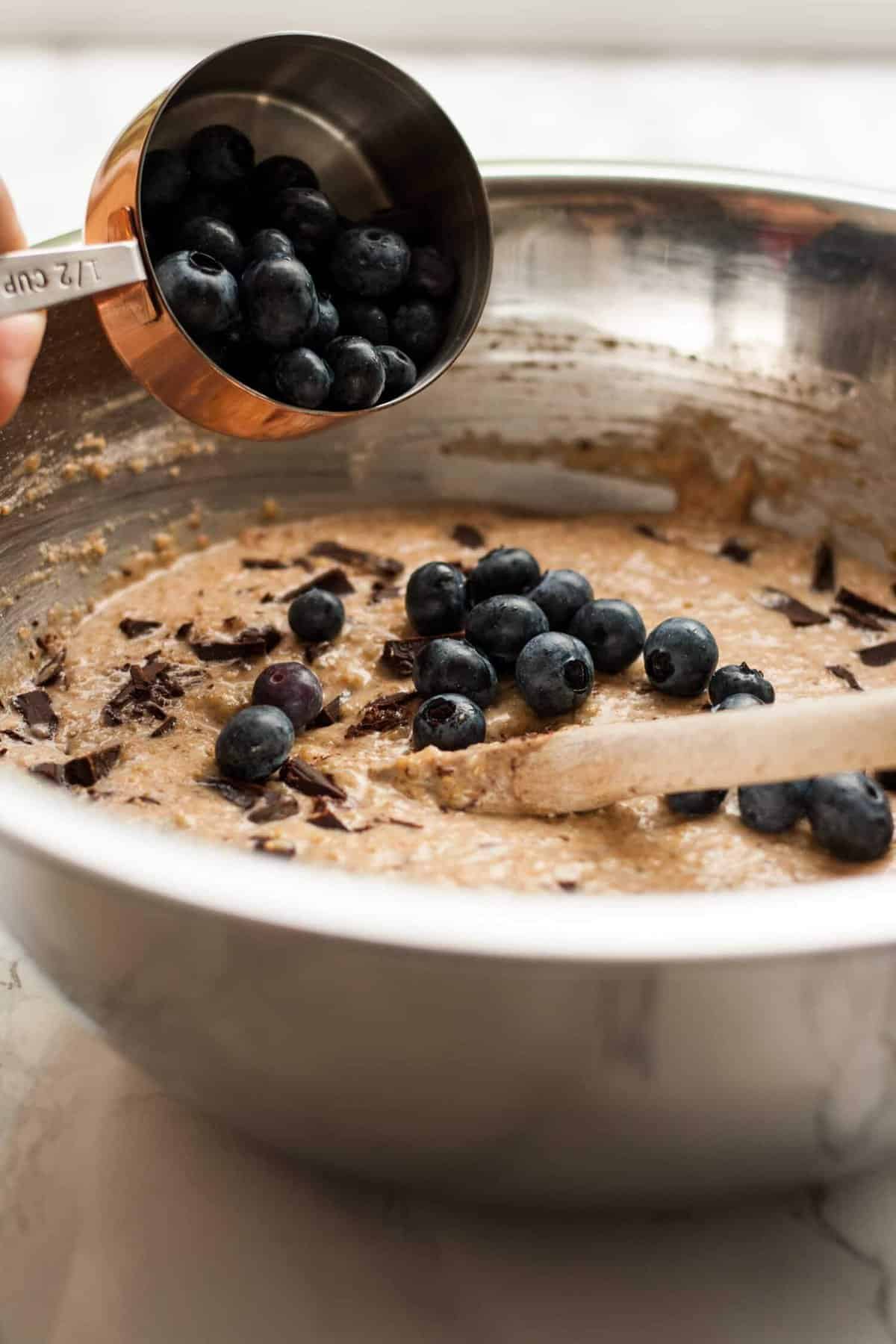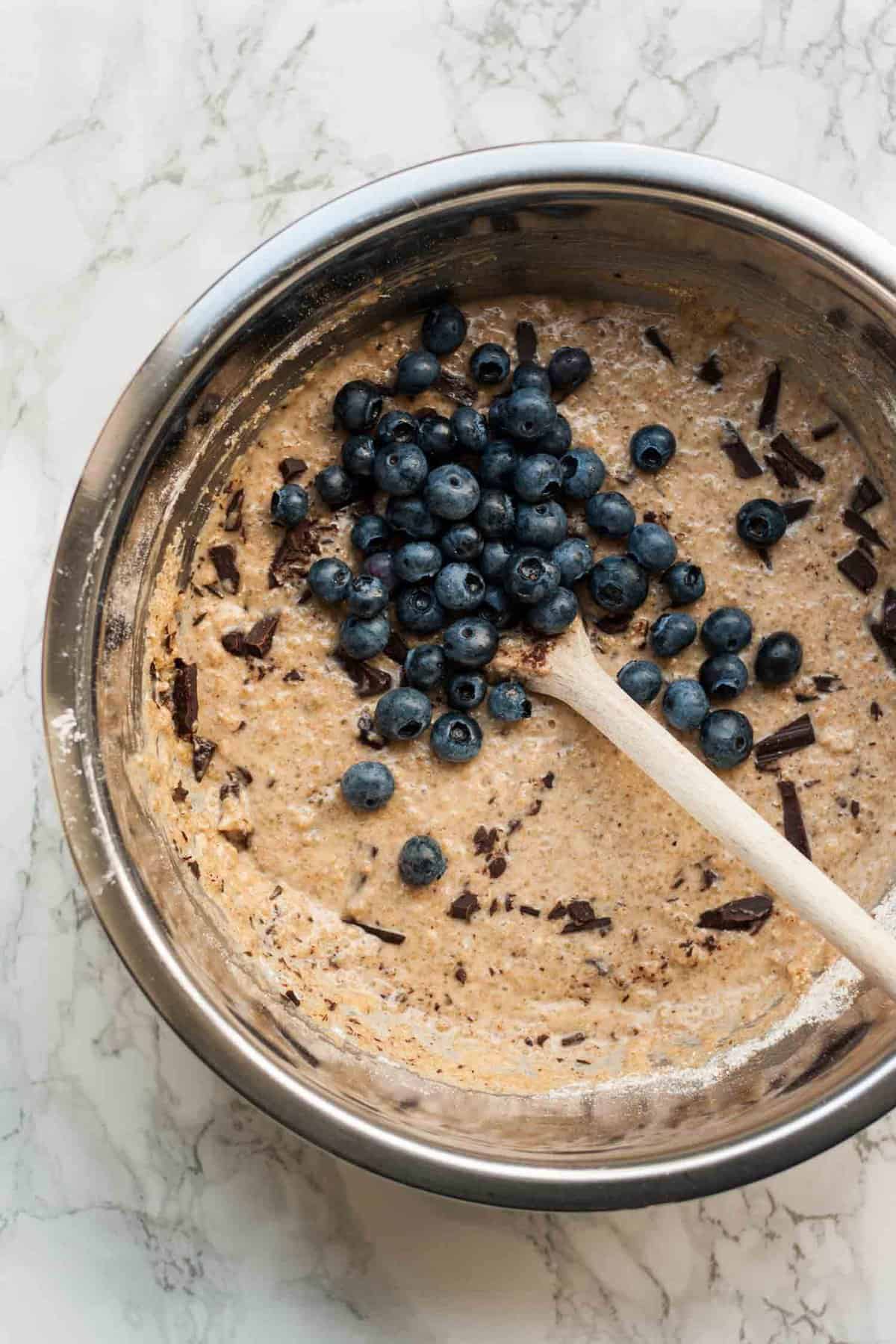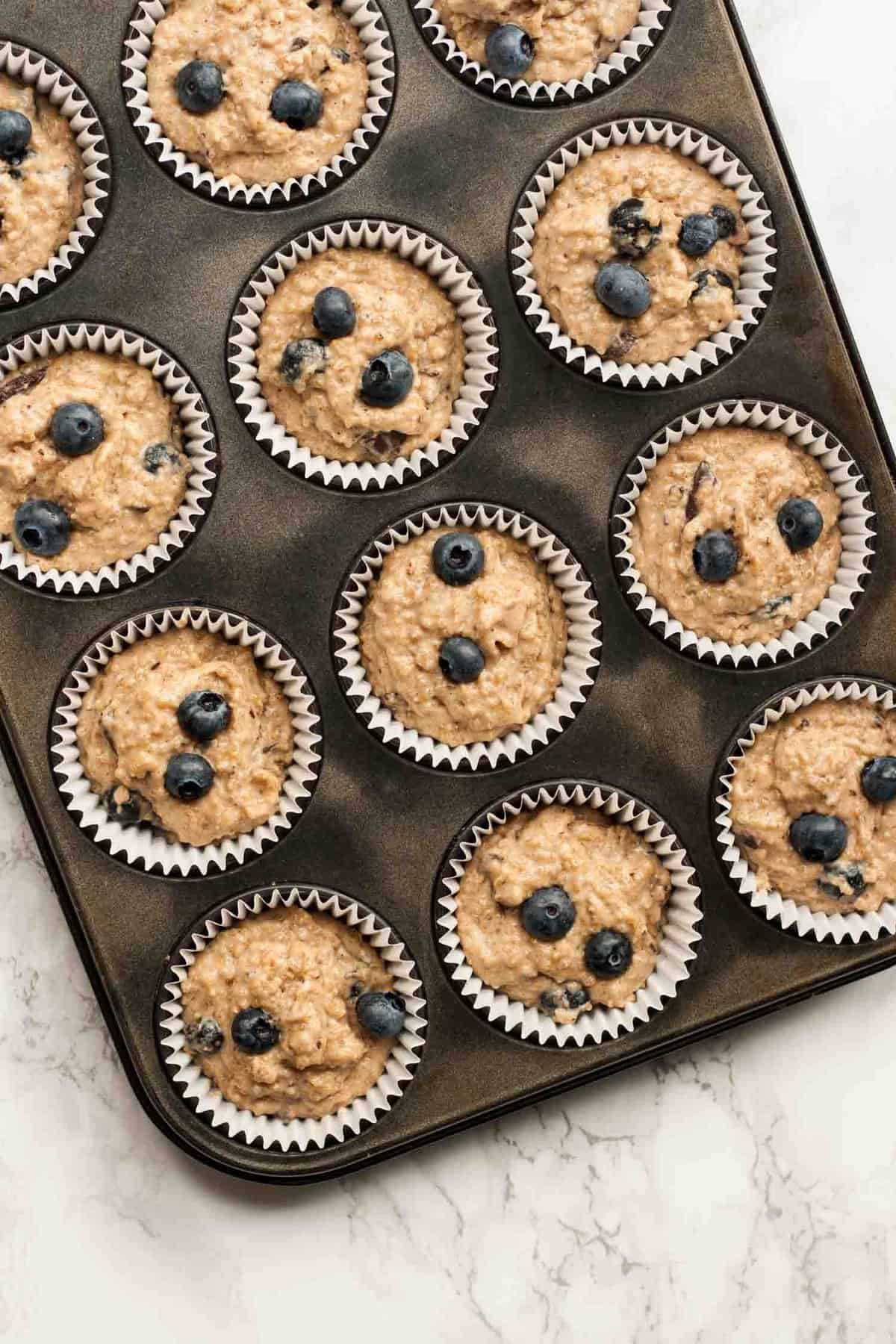 More muffin recipes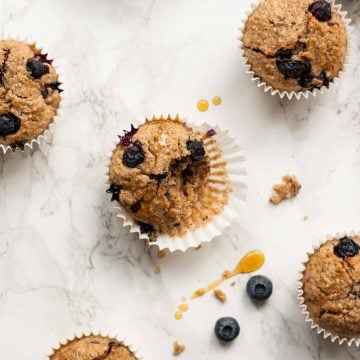 Instructions
Preheat your oven to 180°C (350°F). Line a 12 hole muffin tin with cases.

In a medium bowl, mix together the cooked quinoa, spelt flour, baking powder, cinnamon and salt.

250 g cooked quinoa,

250 g spelt flour,

2 teaspoons baking powder,

¼ teaspoon ground cinnamon,

¼ teaspoon fine sea salt

In a large bowl, beat the eggs lightly with a whisk. Add the melted coconut oil, maple syrup, milk and vanilla extract and whisk together until combined.

2 large eggs,

100 g coconut oil,

125 ml pure maple syrup,

125 ml milk,

2 teaspoons vanilla extract

Pour the dry ingredients into the wet ingredients and mix gently with a wooden spoon or spatula until just combined.

Roughly chop the chocolate and add to the batter along with the blueberries. Stir to distribute.

125 g blueberries,

50 g dark chocolate

Divide the mixture between the 12 muffin cases. Bake for 25 minutes or until a skewer inserted into the centre of one of the muffins comes out clean and the tops of the muffins are golden brown.

Serve warm or cold. Especially good with a drizzle of warmed maple syrup!
Notes
I recommend cooking the quinoa well ahead of making these. Once cooked, lay it out on a tray to steam dry whilst it cools. You could even use one of those packets of precooked quinoa, if you wanted to.
Nutrition
Calories:
262
kcal
|
Carbohydrates:
34.4
g
|
Protein:
6.1
g
|
Fat:
11.5
g
|
Saturated Fat:
8.1
g
|
Polyunsaturated Fat:
0.6
g
|
Monounsaturated Fat:
1.4
g
|
Cholesterol:
31.5
mg
|
Sodium:
70
mg
|
Potassium:
295.3
mg
|
Fiber:
4
g
|
Sugar:
11.9
g
|
Vitamin A:
14
IU
|
Vitamin C:
1
mg
|
Calcium:
117.2
mg
|
Iron:
1.7
mg
Did you make this recipe?
Leave a comment below with how you got on and don't forget to give the recipe a rating ⭐️⭐️⭐️⭐️⭐️. You can also tag @eatloveeats on Instagram - we love to see your creations!