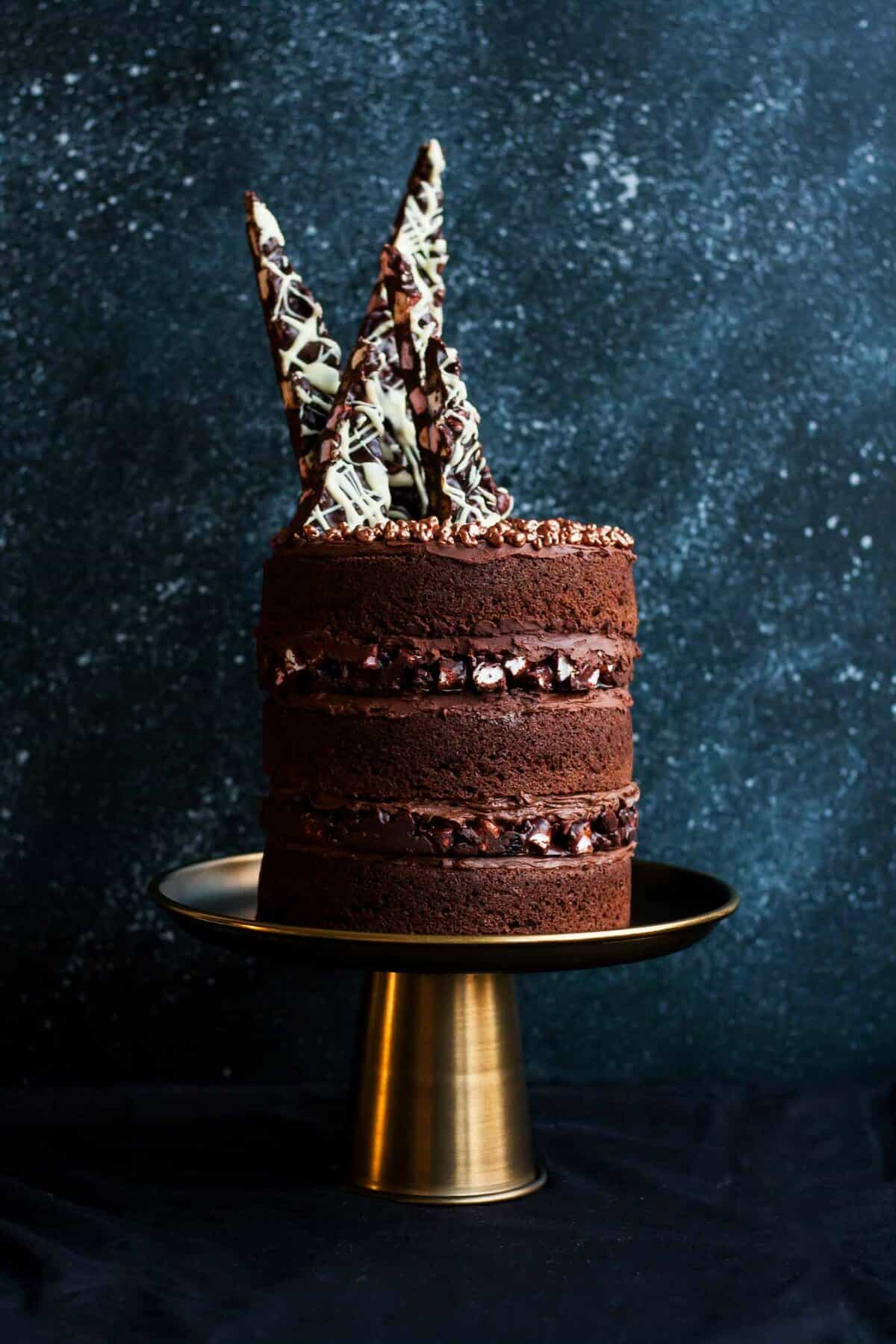 It's December! I love December. It may not be the most outwardly spectacular of months, but boy is it cosy. And if I haven't let you know by now - I love to be cosy. Snuggly blankets are one of my favourite things - honestly - I can't walk past something soft-looking without reaching out and touching it. And I simply adore the festive season - the baking, the spices, the crisp air - ah, I just love it! There truly are so many things to be grateful for in this life. The fact that I get to stand in my warm kitchen in my centrally heated house on a damp and gloomy morning and combine some of the most luxurious ingredients to create a spectacular Rocky Road Layer Cake is just a miracle.
To contemplate the fact that it isn't good enough is just ludicrous. It's an expression of my creativity - however imperfect, however flawed, however haphazard. It's a gift. Every single day here is a gift. Every word we speak or cake we bake or photograph we take is an expression of us. Uniquely us.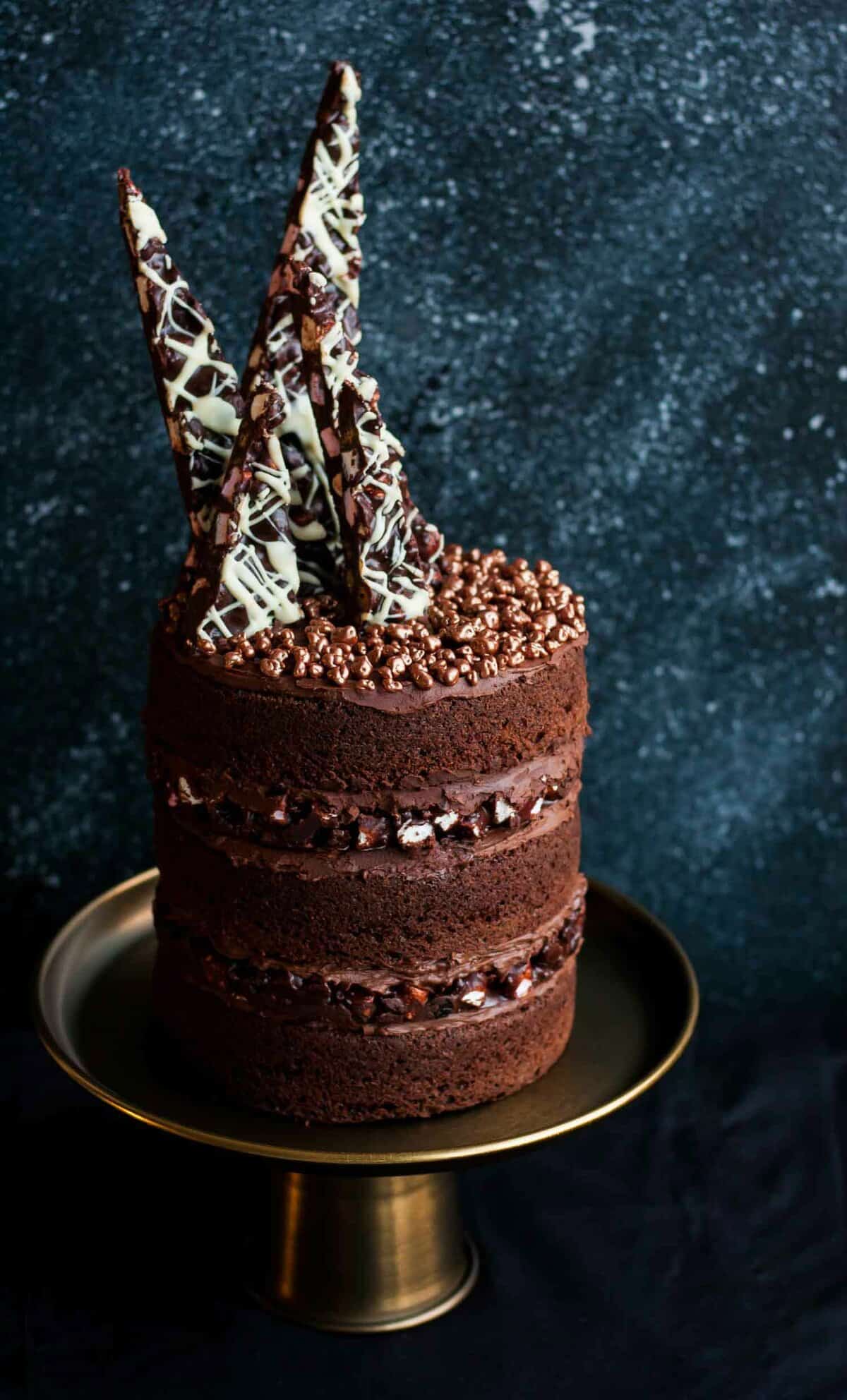 So - this cake wasn't perfect. Not even close. But you know what? It tasted awesome. What more do you need? The temptation to re-do this cake was strong. I experimented with a darker, moodier photography style for this cake and I'm not 100% happy with how it turned out. But frankly I just did not need another layer cake in the house (although most of this one was given away and not consumed solely by my husband and I)!
And most importantly, I needed to accept this one for what it was. A delicious cake that just happened to be a little rough around the edges (in my eyes anyway - and I do have a strong tendency towards nit-picking my own work). And a testament to the abundance in my life.
Speaking of abundance, we're feeling seriously Christmassy right now. We haven't put our decorations up yet but hopefully we'll do it this weekend! I'm getting so excited about all of the festive eats that we're going to be indulging in over the next few weeks. I just love this time of year so much!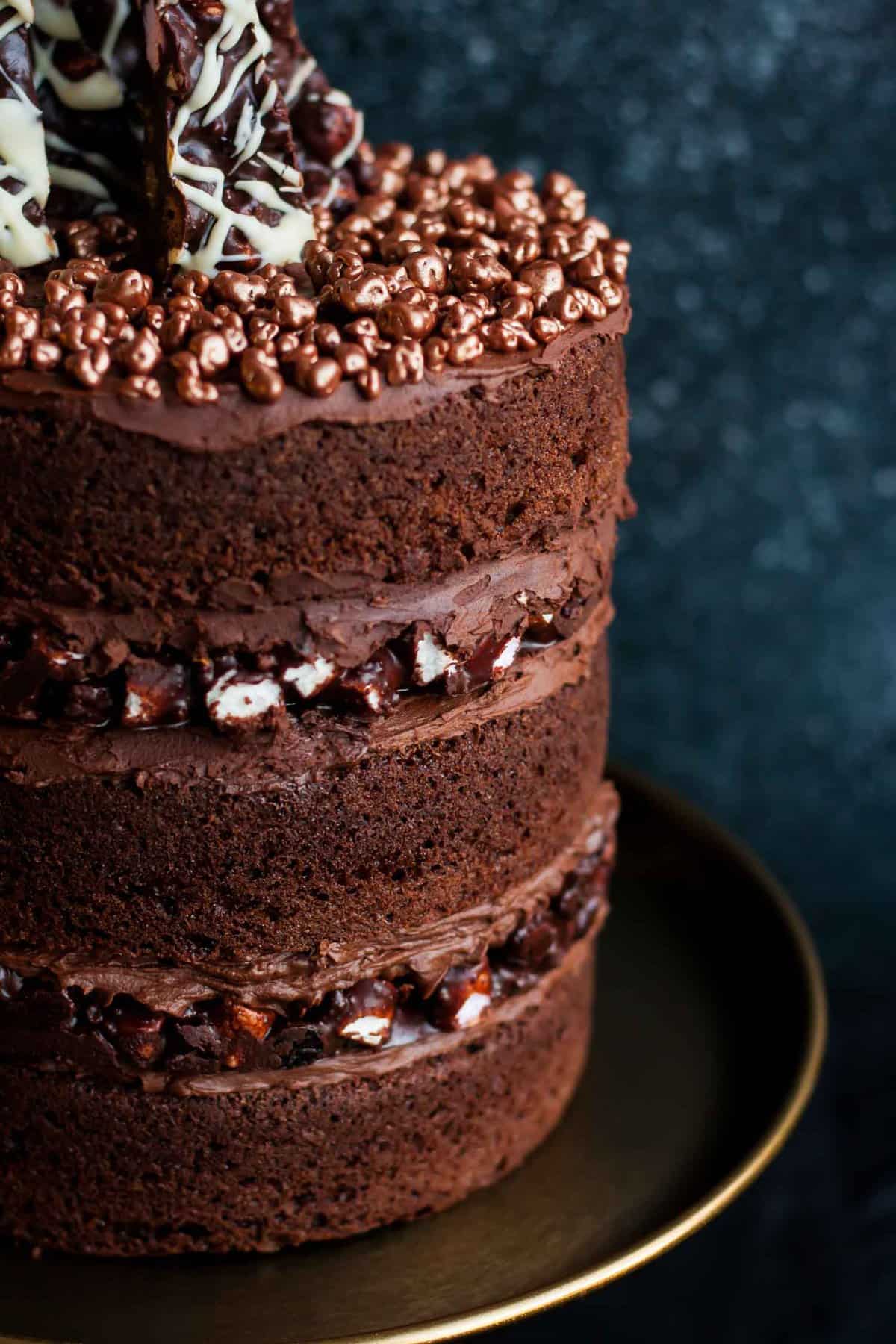 But onto the cake. This Rocky Road Layer Cake is sheer decadence. I mean it - we have 3 chocolatey sponge layers, alternated with layers of the most divine Christmas rocky road and sandwiched all together with a rich whipped ganache. And then! It all gets topped off with honeycomb pieces (because they were bronze and I had to have them but you could use any sprinkles you like or, of course, simply omit) and giant shards of more of that rocky road!
Oh the rocky road. You seriously have to make it. One of my friends at work has a tradition of making rocky road and bringing it in either to give as gifts or as a snack for everyone to share. It's the best rocky road I've ever had. She uses Nigella's rocky road recipe and so, naturally, I had to start there when creating the rocky road for this cake. Just a few simple tweaks resulted in the most insanely delicious festive rocky road that is seriously addictive - you've been warned! The ginger, cranberries and orange will get you so ready for Christmas!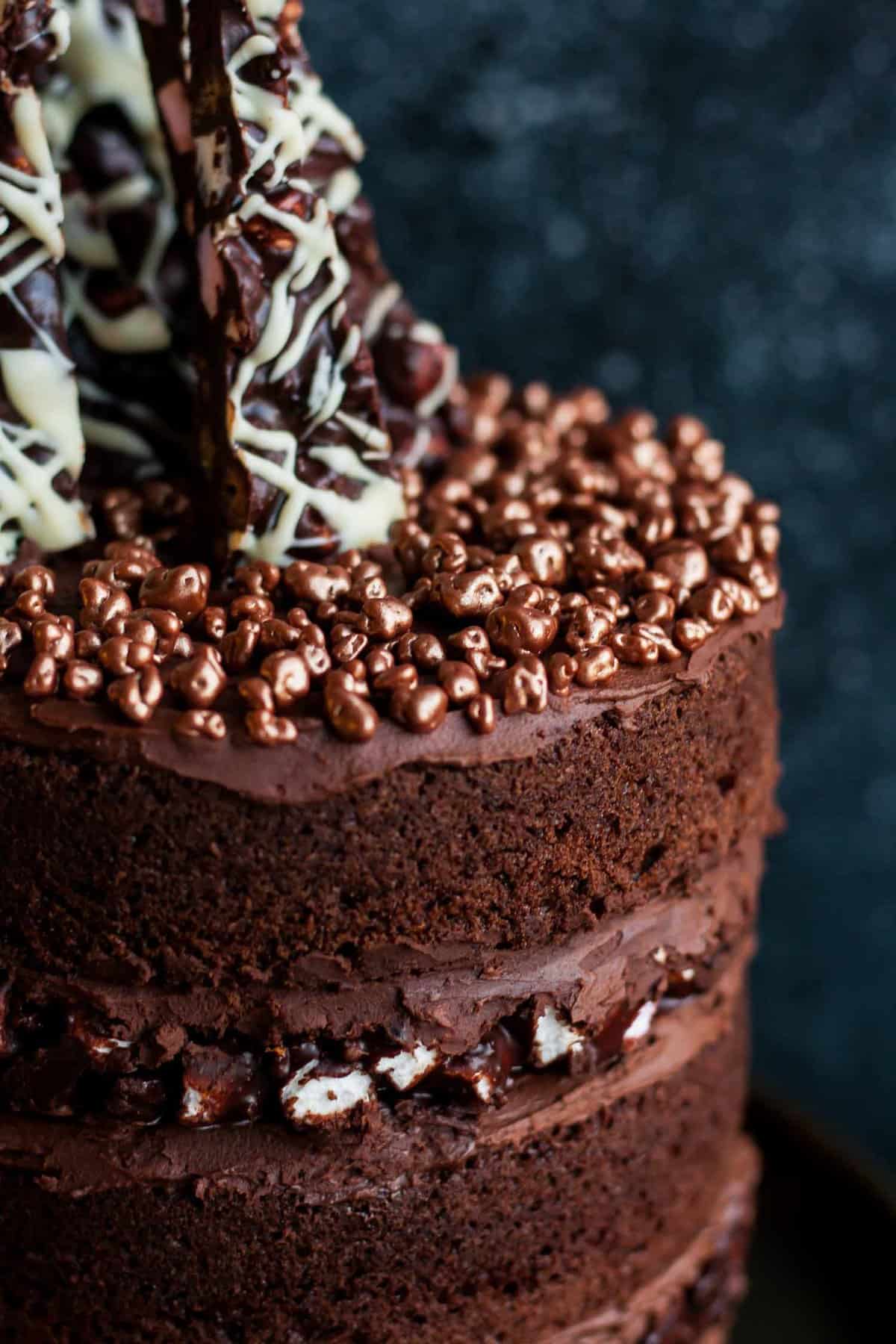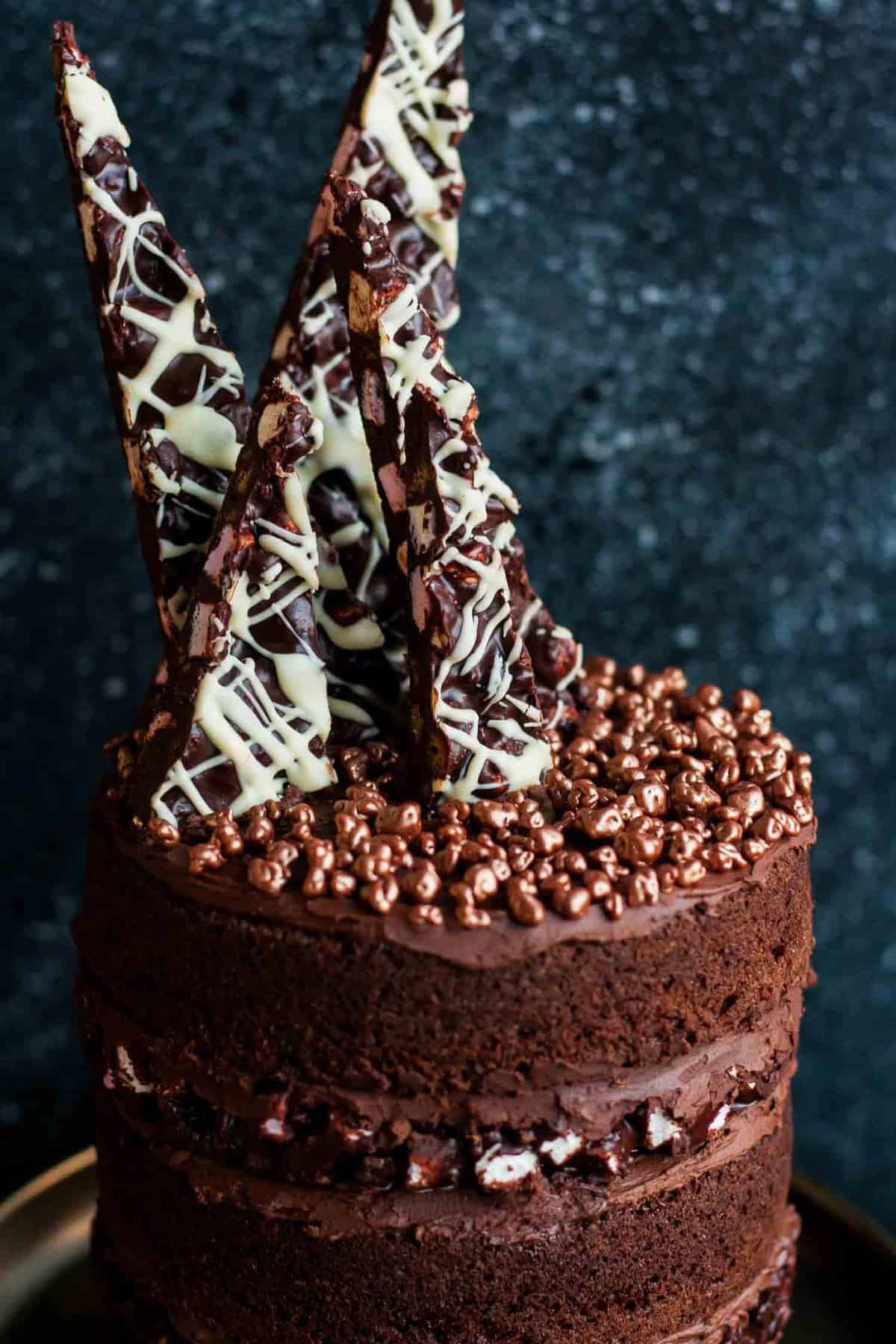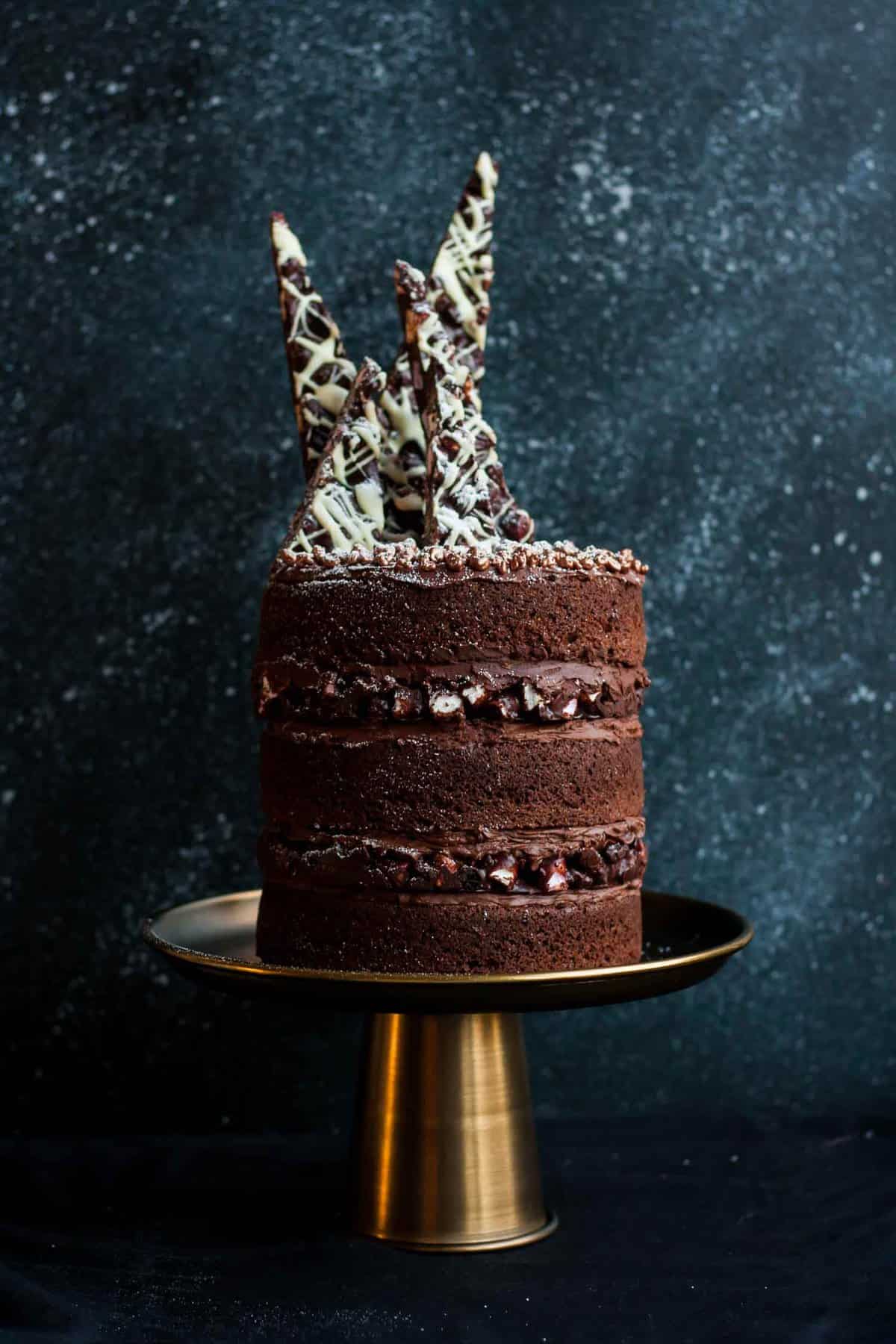 It snowed!