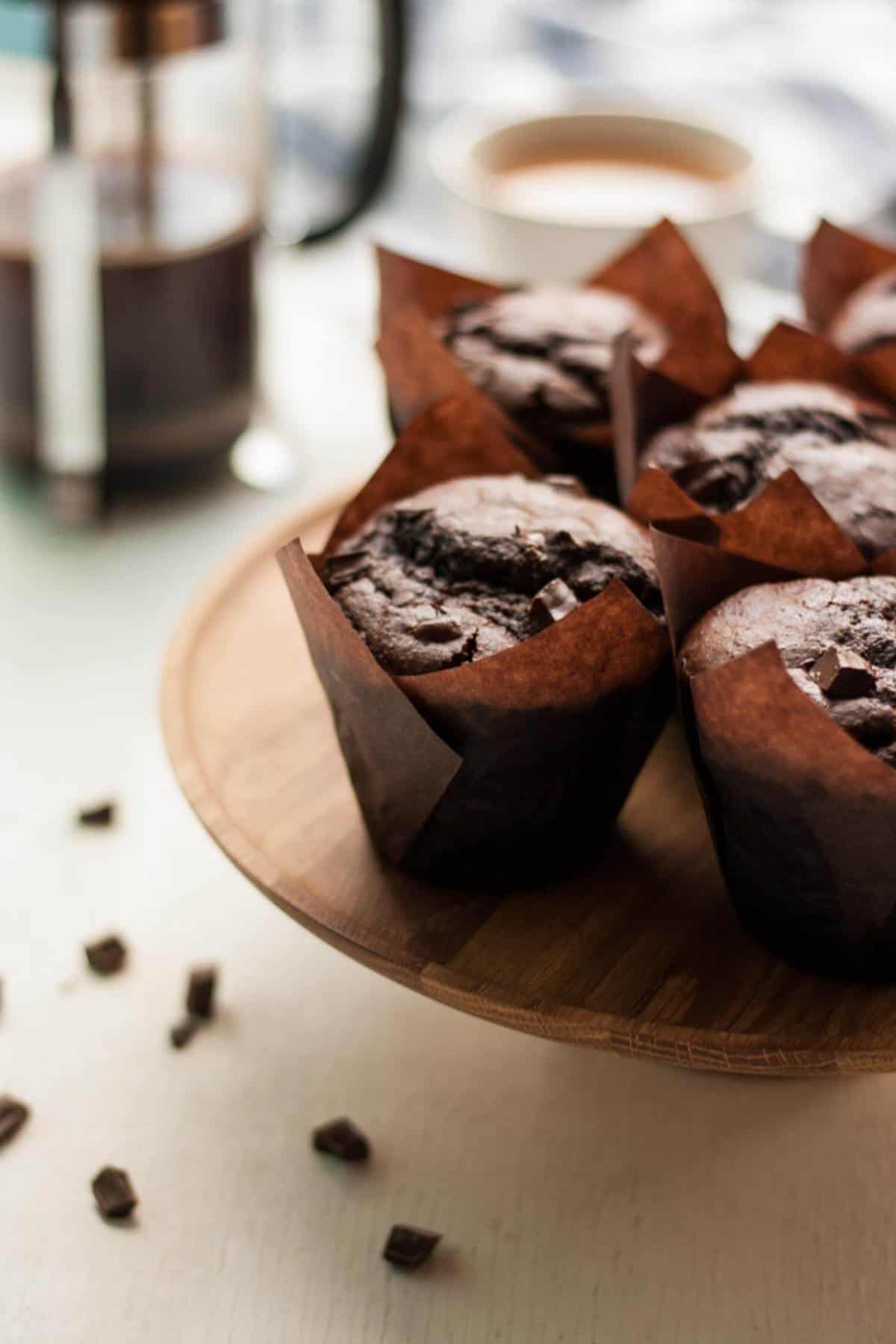 I think a sweet recipe was long overdue round here. Don't assume that the relative absence of dessert recipes on this blog is a sign that I'm not fond of sweet things - you'd be very much mistaken. It's just that I live in a house with one other person and I really can't bear to throw food away (and nor should I!). And I really do like sweet things so if they are lying around the house, I will eat them. But! Life needs balance and so does this blog.
My husband suggested that I should make a muffin recipe using sweet potatoes. Three attempts later, this double chocolate sweet potato muffin recipe was born! Of course, with the mass amounts of chocolate I managed to squeeze into these muffins, you can't really taste the sweet potato. But it lends a subtle sweetness and results in a seriously moist muffin. Especially when they first come out of the oven and you eat them whilst they're still warm and there are rivers of melted chocolate inside. Oh yes, these are good!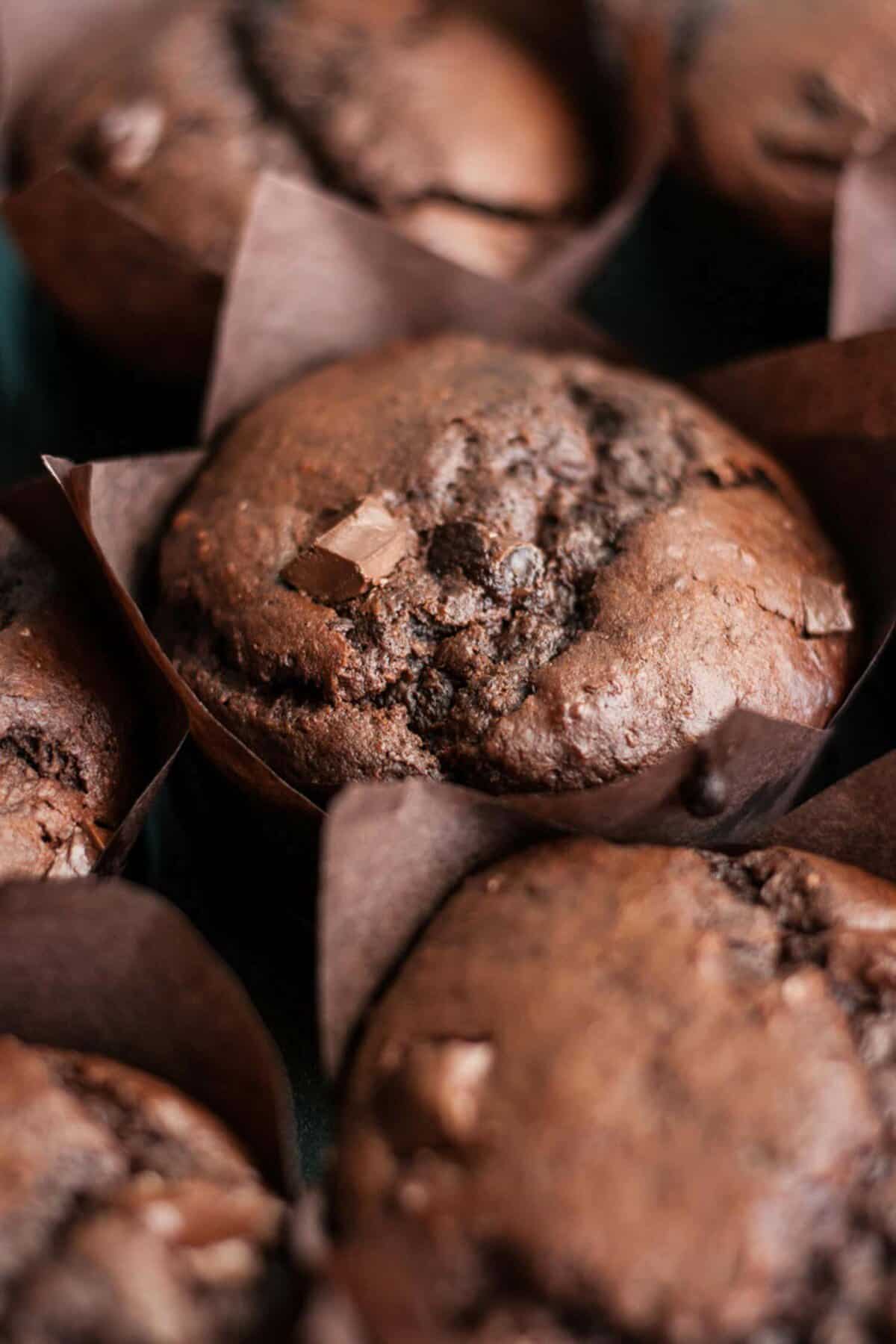 You know when you go to coffee shops and they have those huge muffins in tulip cases with the puffy tops? These are like that! I have never managed to make them like that until now. I mean, I wouldn't exactly recommend that you make your muffins that size, but I'm not going to dissuade you either... But those muffins in the picture? They were some big muffins.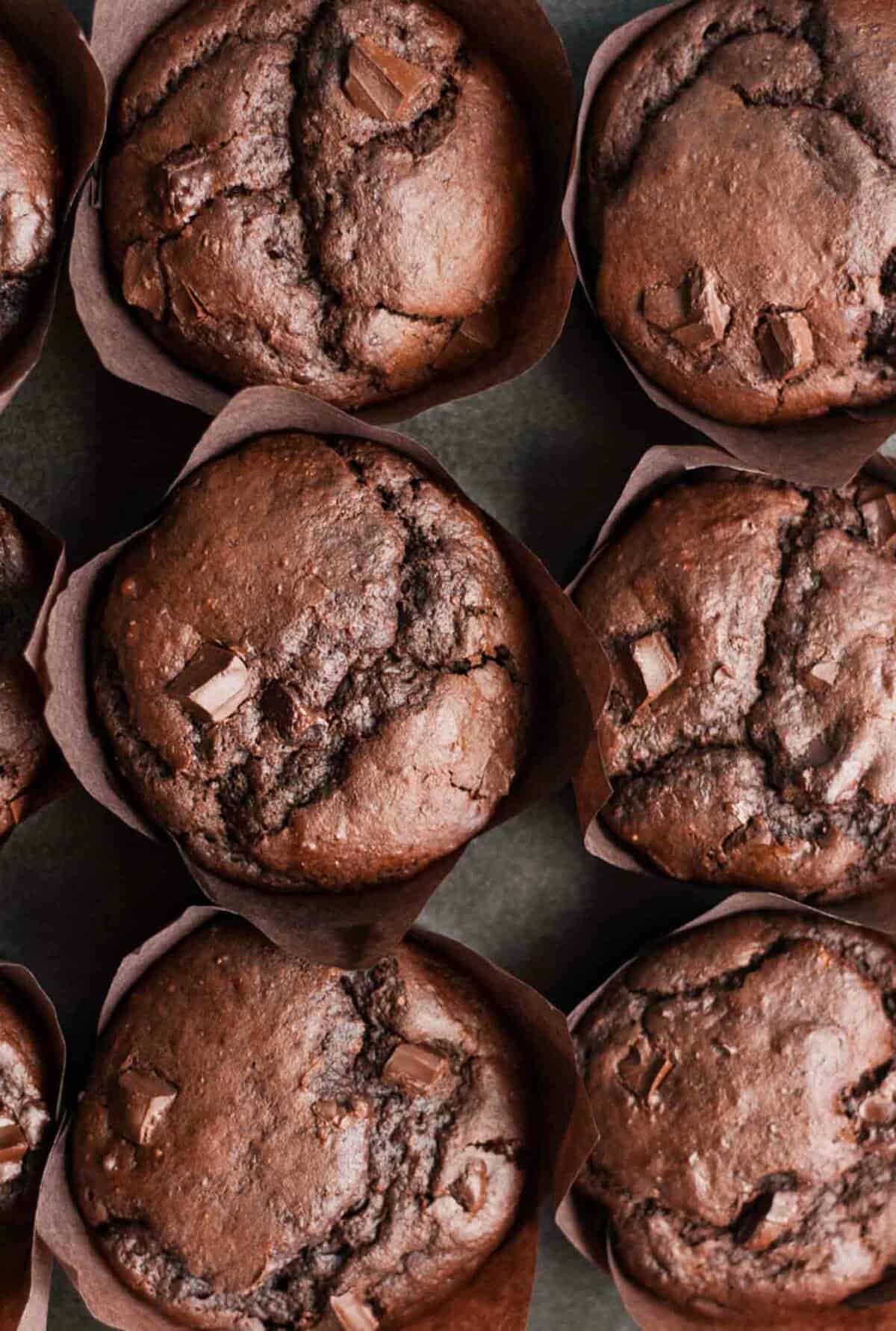 My husband took some to work with him (an effective way of getting the sweet stuff out of the house) and his colleagues LOVED them. They found that they weren't too sweet (but they're not bitter either, don't worry) and one of his colleagues couldn't wait to get home to eat hers and so she got crumbs all over her car - that's pretty dedicated! Is there anything worse than cleaning out the inside of your car? Or, in fact, just cleaning in general? Especially cleaning the kitchen after a spirited day of recipe testing...
Anyway, let's just say that these double chocolate sweet potato muffins have been rigorously tested. And they are super awesome and you should pick up the ingredients for them on your way home from work/school/wherever or hey, make a special trip solely for that purpose. Just do it!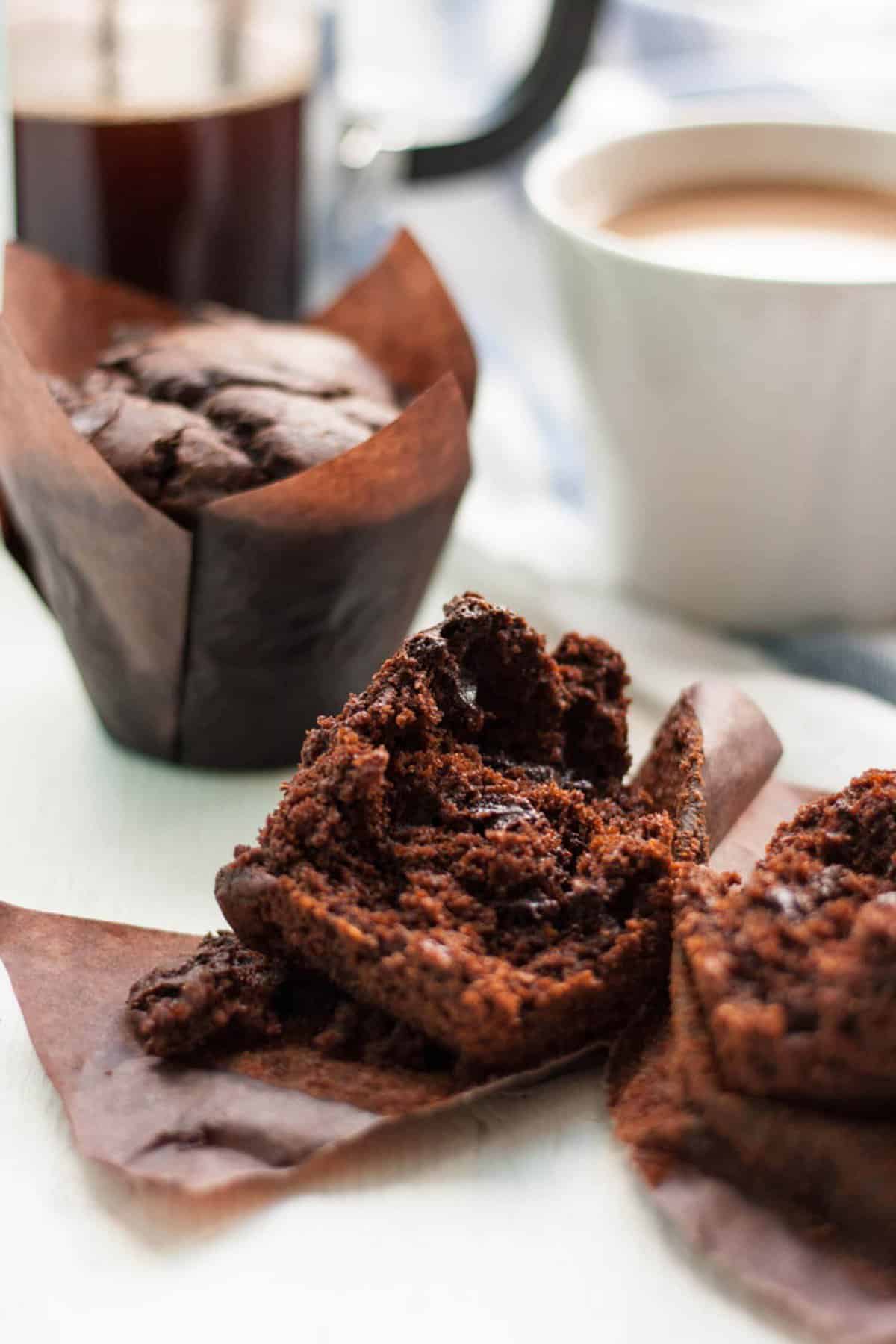 There really are lots of reasons why you should make these double chocolate sweet potato muffins. They are:
super chocolatey
gooey and moist
seriously decadent, and yet
almost healthy?
Almost. I mean come on, they have a vegetable in them! And spelt flour. And way less sugar than lots of traditional muffin recipes. If you're going to have something sweet, they might as well be these, right? And of course there are no excuses NOT to make them either - these are so easy to make. Bake a sweet potato whilst you have the oven on for dinner and then you're only a few short steps away from amazing dessert territory. You don't even need any special equipment, how's about that?