These chicken sausage recipes have been selected to be the best accessible and delicious midweek meals you can make when in a rush. They range from healthy options to one pan wonders and soups, all packed with flavour!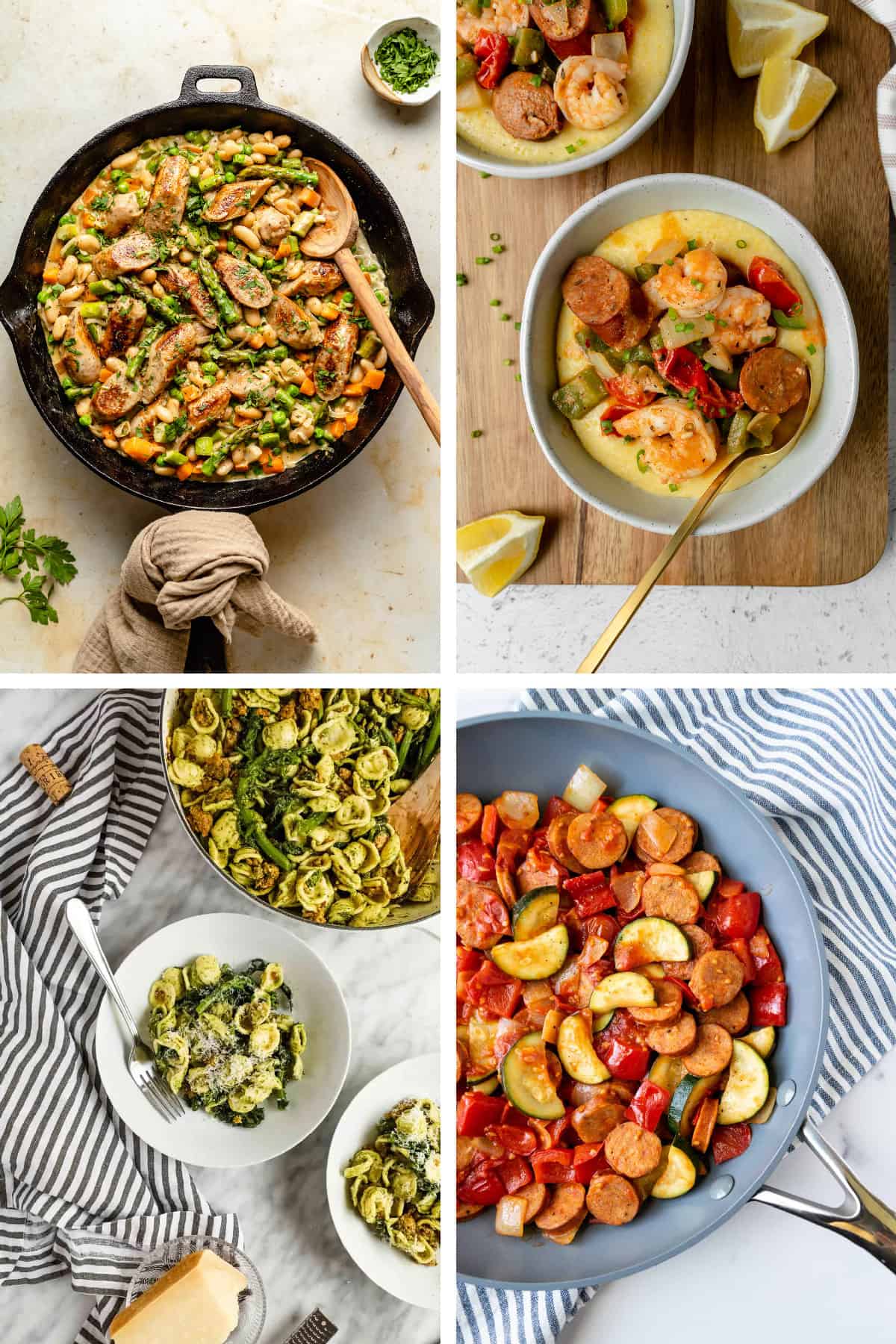 Everyone has busy lives and when you're tired and looking for something simple, satisfying and tasty to eat, these chicken sausage recipes will certainly help you out! You can't go wrong with a one skillet meal utilising wonderful and tasty chicken sausages or a simple veggie packed tray bake. These chicken sausage recipes will definitely become some of your new family favourites.
For those who love pork or beef sausages, while those are great, why not check out these stunning recipes with a chicken sausage alternative. A lot of these chicken sausage recipes are quick to make, coming together in under 30 minutes.
Don't worry if you think chicken sausages will be bland and tasteless, as these top 15 chicken sausage recipes will blow you away with flavour. Get ready for some tasty recipes starting with our most recommended and No. 1 recipe which is easy to make only using one pan! It's so versatile and packed with healthy ingredients you can use the best of the seasons produce to create it.
1. Healthy Creamy Chicken Sausage Skillet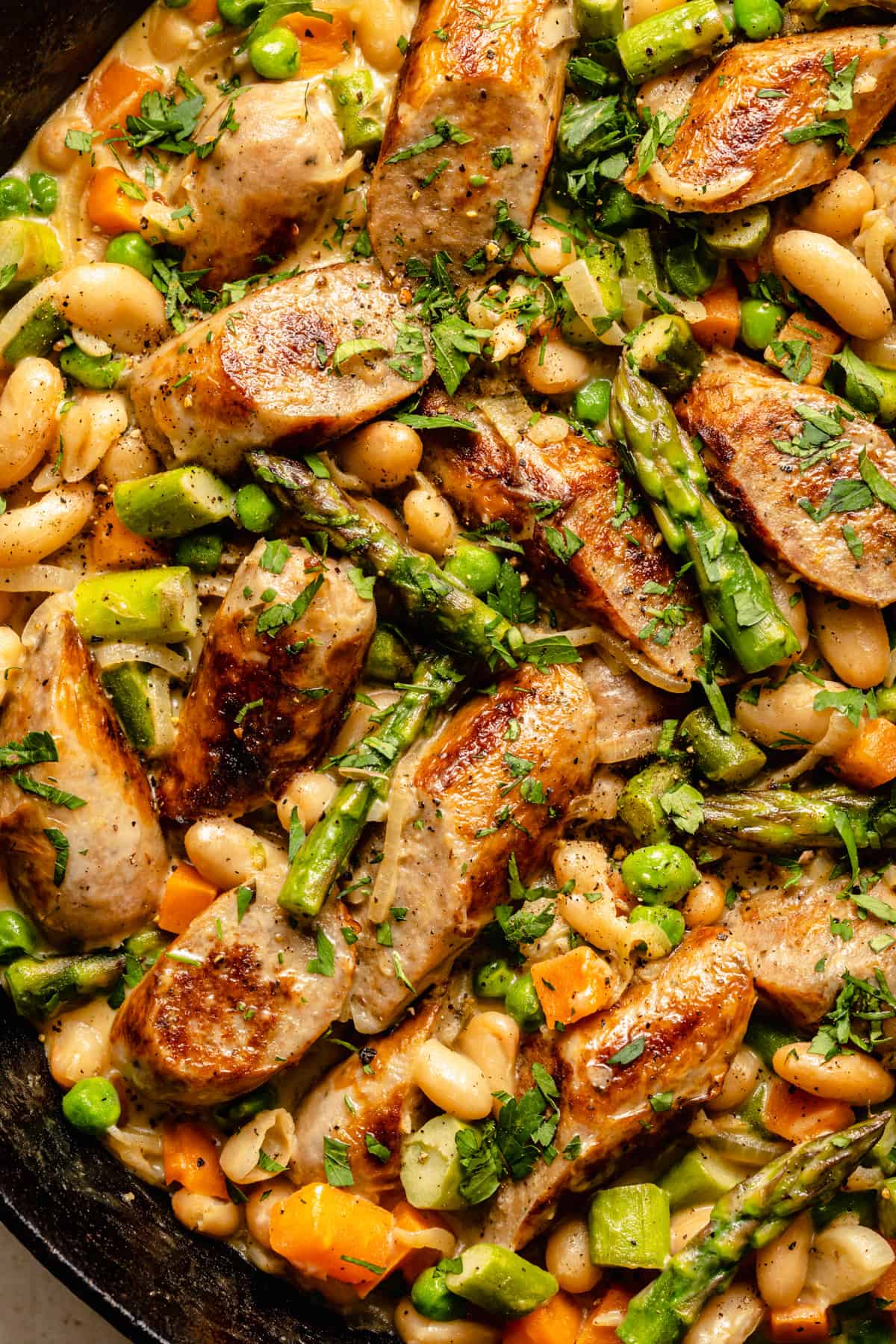 2. Shrimp & Grits with Andouille Chicken Sausage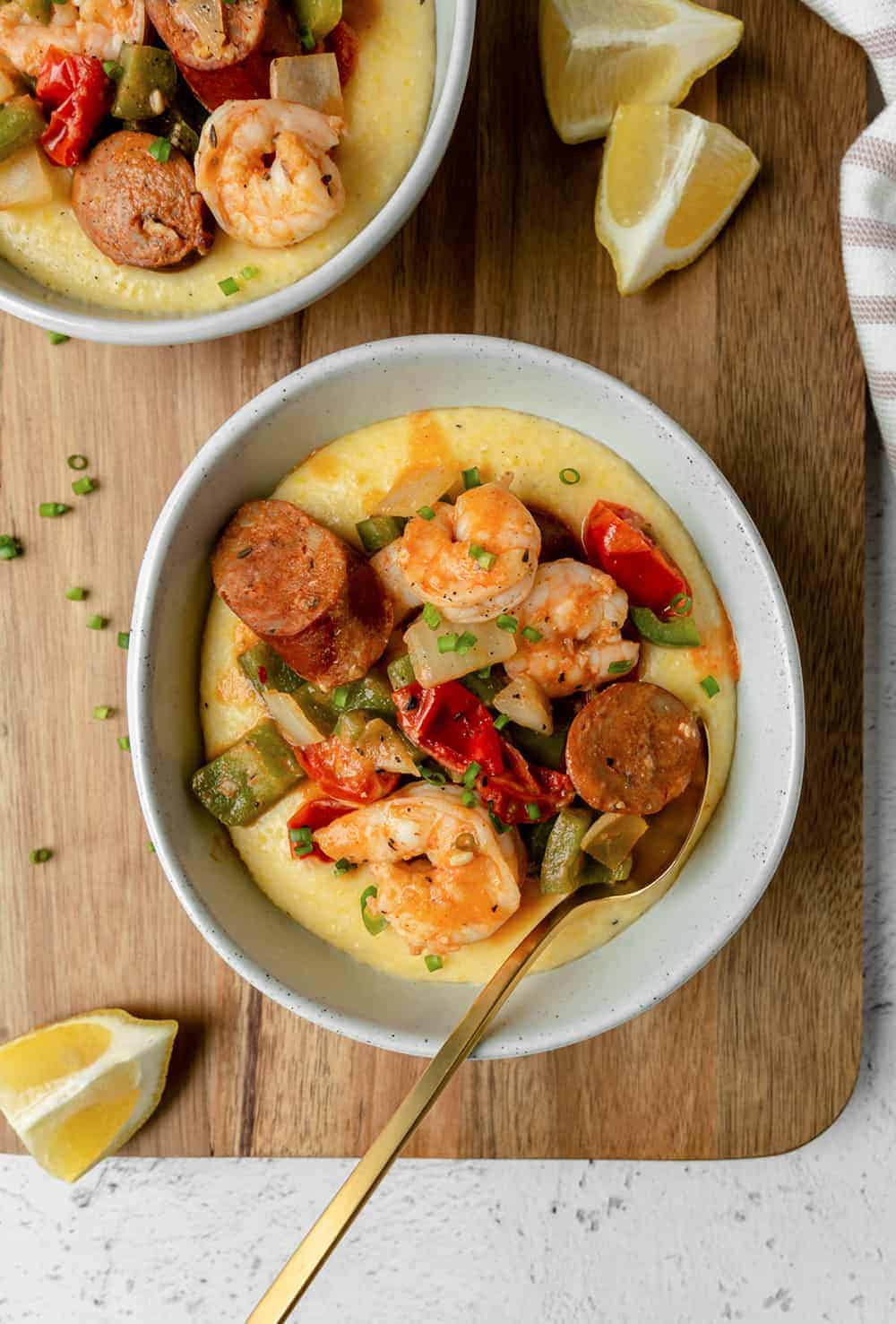 3. Chicken Sausage Pesto Pasta with Rapini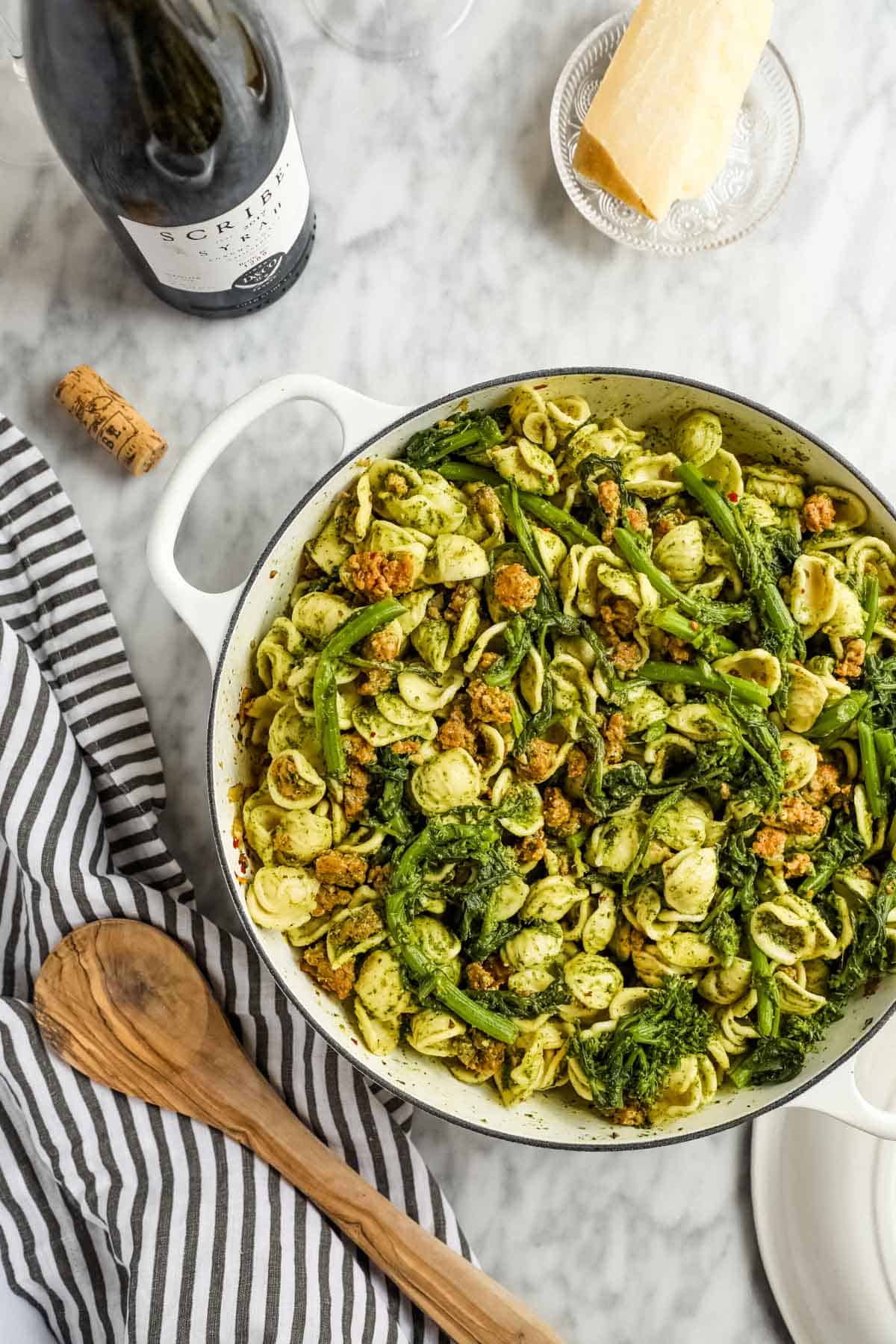 4. White Bean Soup with Kale & Chicken Sausage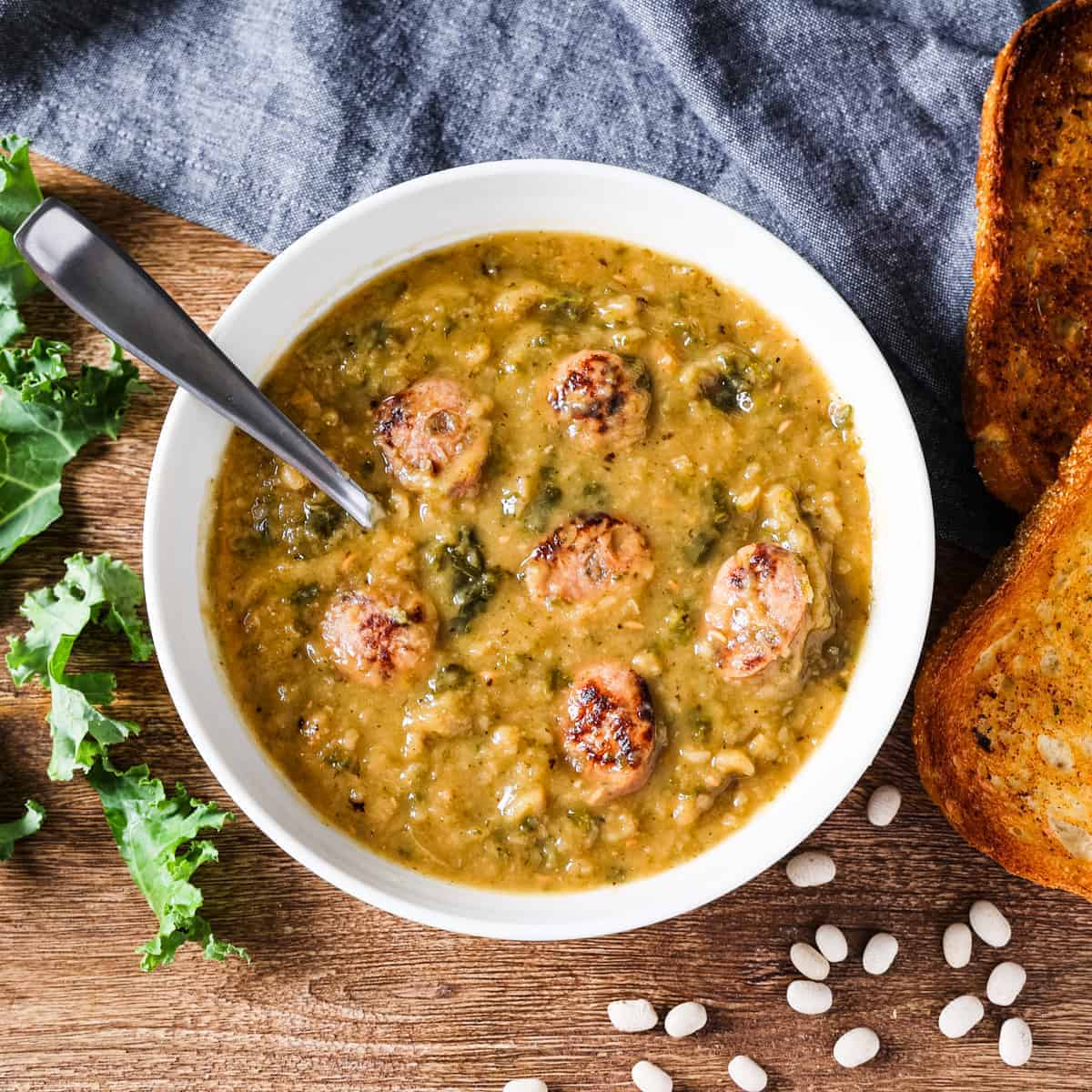 5. Chicken Sausage & Potato Skillet
6. Chicken Sausage Veggie Skillet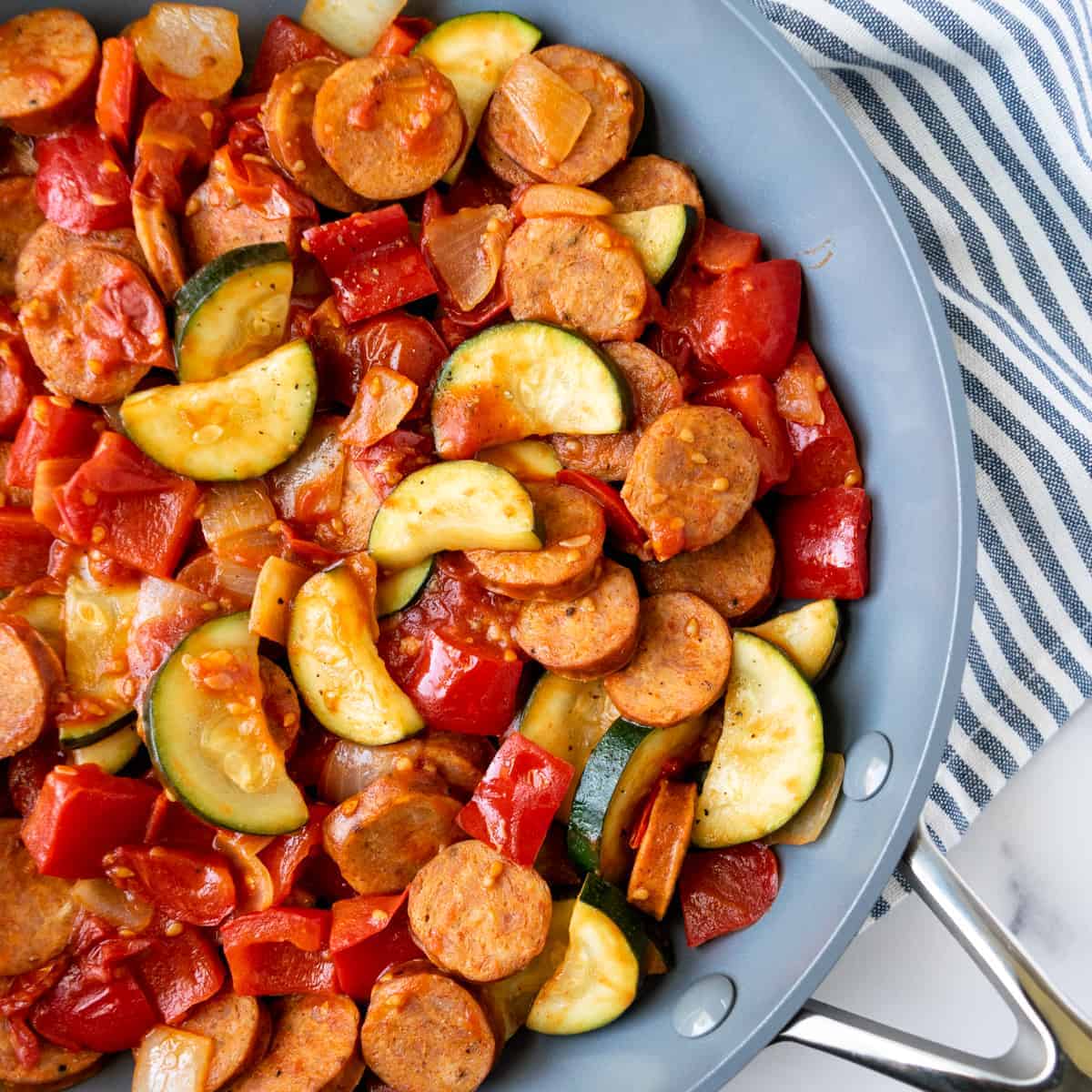 7. Italian Sausage & Kale Gnocchi Soup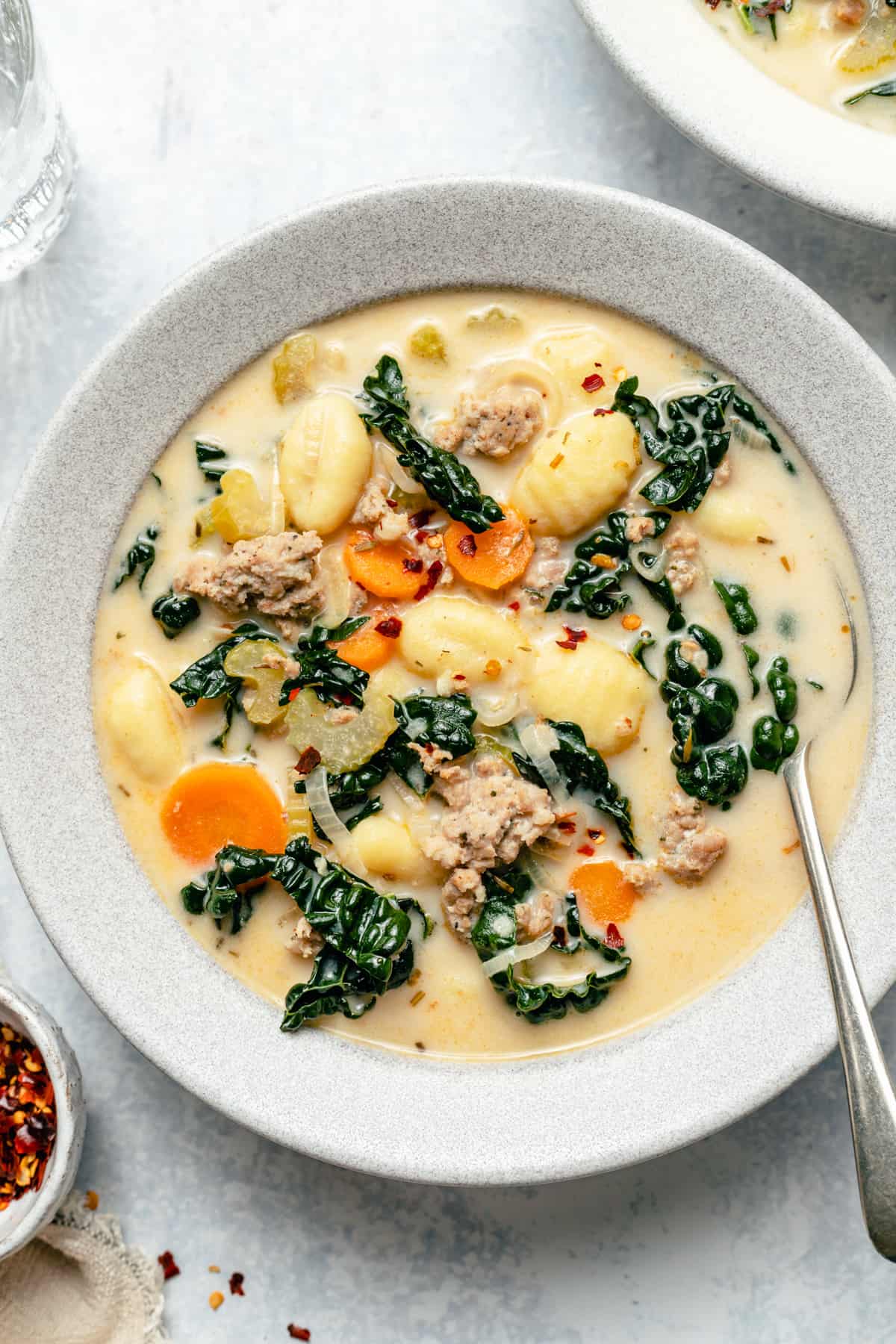 8. Simple Creamy Tomato & Spinach Pasta
9. Sheet Pan Chicken Sausage & Veggies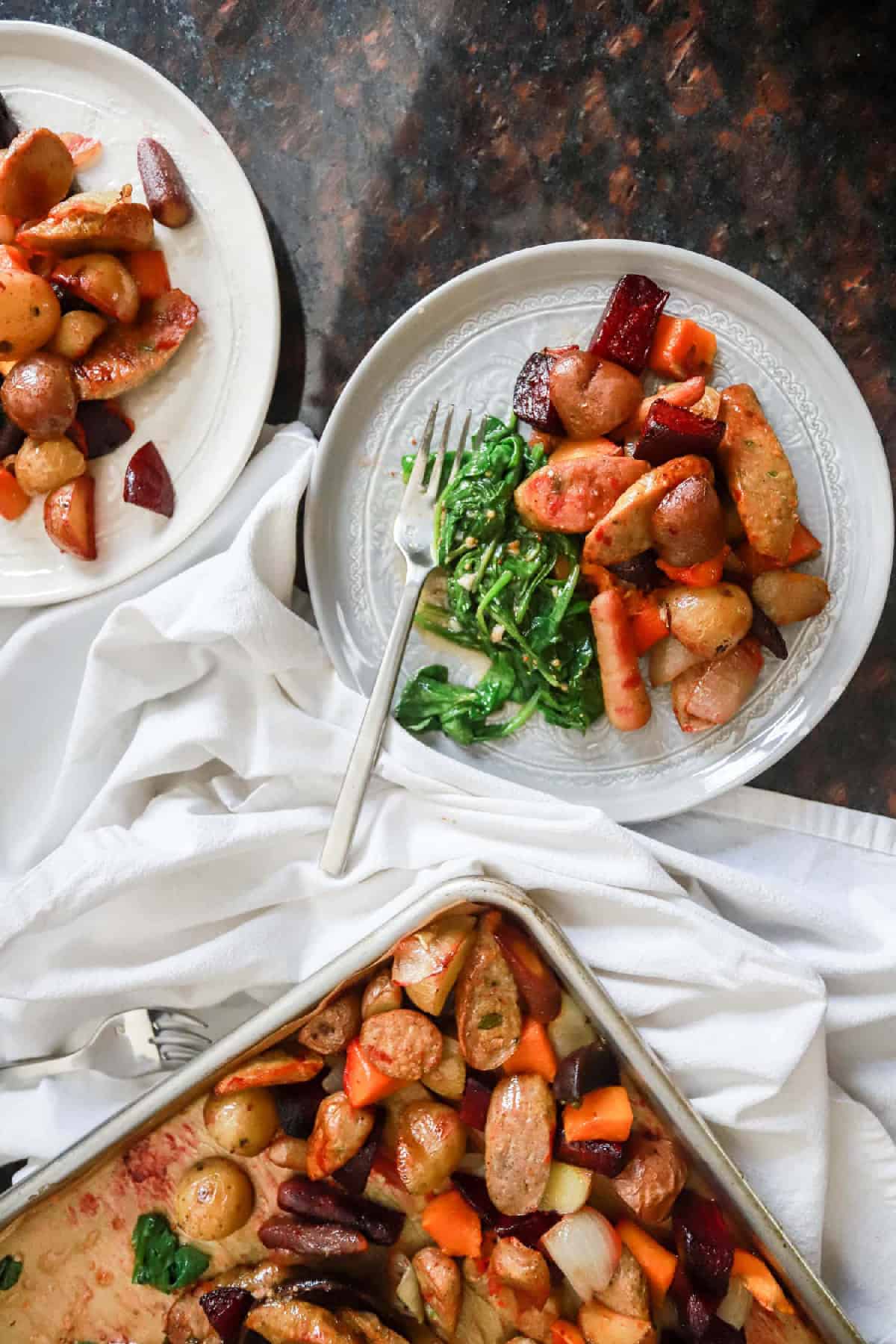 10. Chicken Sausage & Mini Pepper Pasta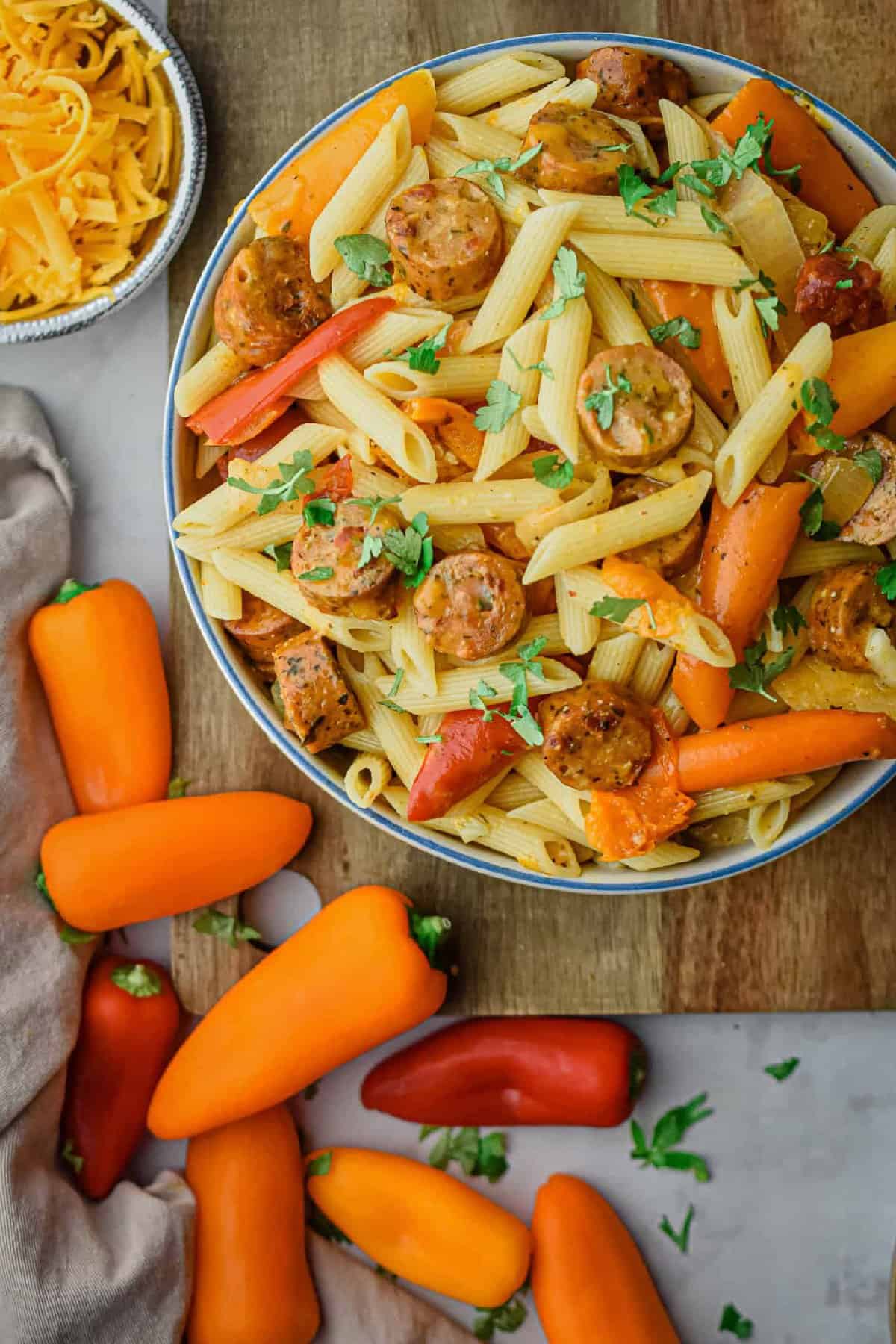 11. Orzo with Tomatoes and Sausage
12. Chicken Sausage Risotto
13. Chicken Apple Sausage Kale Skillet
14. Creamy Kale Sausage Soup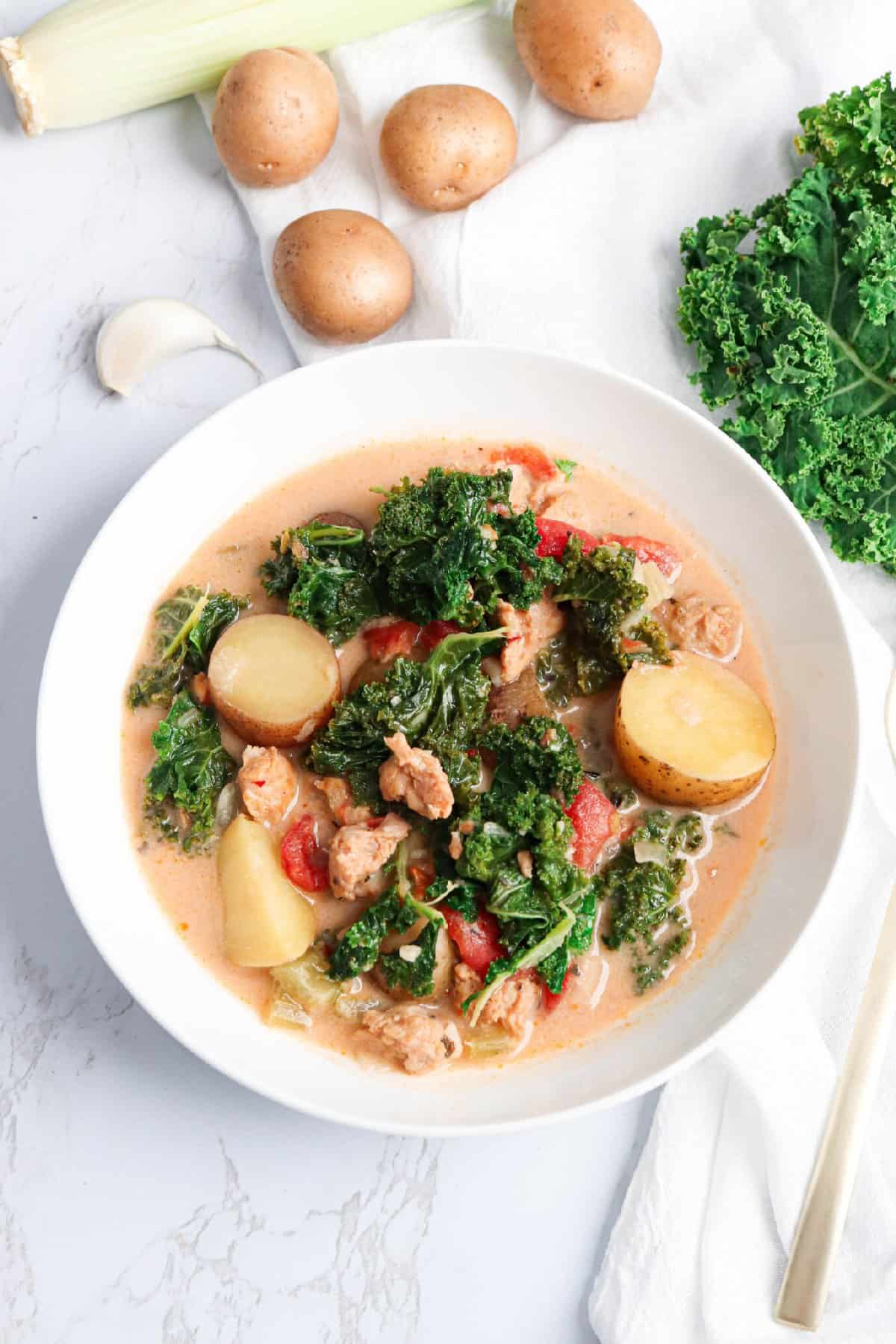 15. Healthy Sheet Pan Chicken Sausage & Vegetables
Why not follow along with us on our social media channels @Instagram @Facebook and @Pinterest and tag us with #eatloveeats when you've tried one of these recipes!
Chicken Sausage FAQ
More recipes you'll love
Love these chicken sausage recipes? If you're still after tasty lighter meals that are easy to prepare during a busy week, you'll want to check out these lunch recipes. Here are some suggestions to get you started: