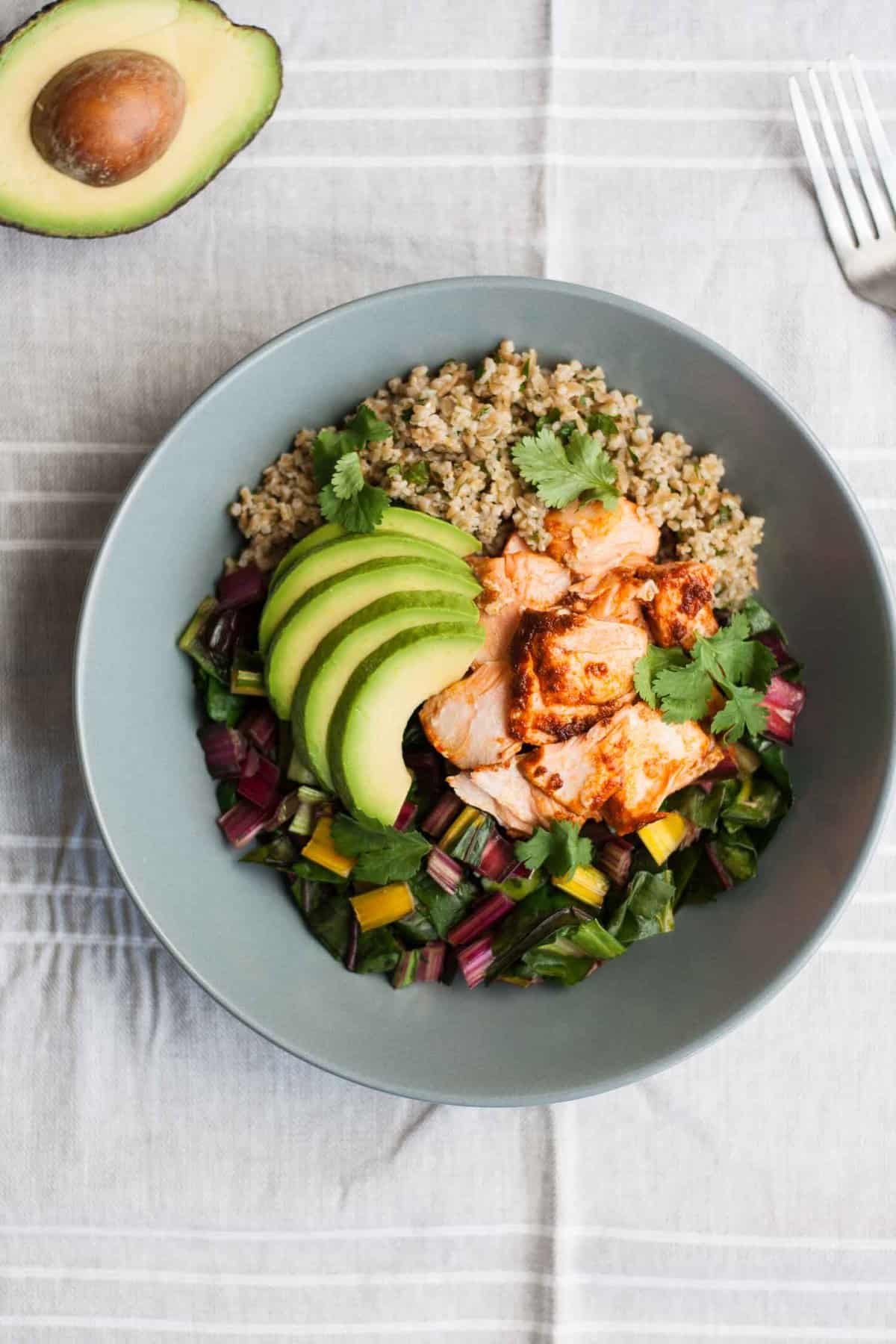 First of all, that avocado. Why is it so satisfying to slice into a perfectly ripe, bright green fleshed avocado? I guess it's because it is so horrifying by comparison to slice into an overripe one. There are few things in the kitchen that induce such heart-wrenching sadness in me. When it's all pitted and brown and yucky.
No really, is there anything worse? I'm at a loss here.
I know I always talk about how I used to hate a food and now I love it and I must sound like a broken record. And this, my friends, is a bowlful of such foods. Avocados, not unlike my now beloved coriander, used to taste like soap to me. I literally could not see why anyone on earth would choose to eat one. Turns out, my first avocado experience was with an unripe one, worlds away from the soft, yielding creaminess of a perfectly ripe Hass avocado. I was so mistaken. But it's ok! I appreciate them now.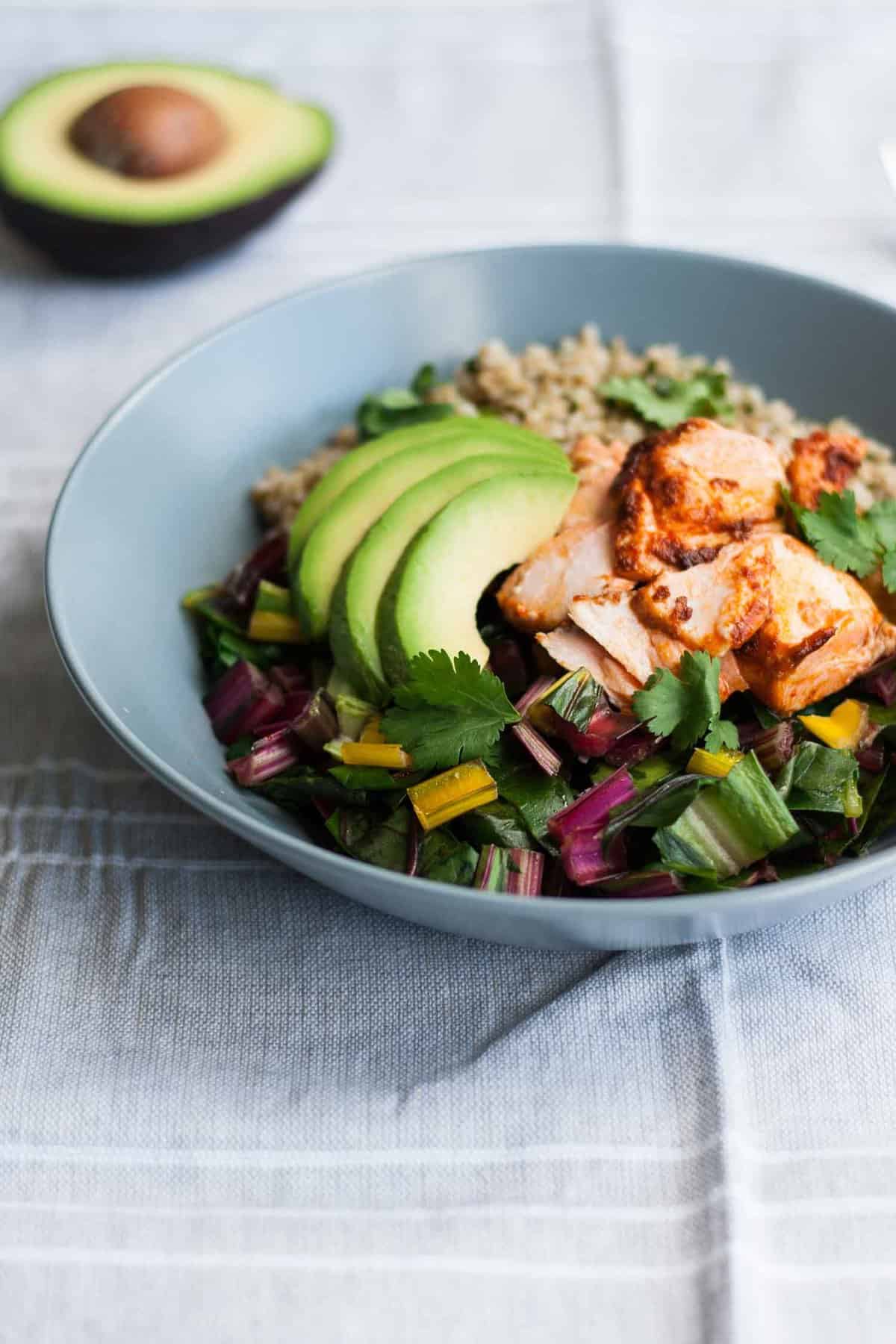 And salmon, well, just, no. The fishiest of the fish. My mom used to cook it for dinner but I refused to eat it. It wasn't until probably a year or two ago that I chose to try it again to find, surprise surprise, that I loved it. It's such a good vehicle for flavour! Especially my beloved chipotle. And so moist and perfectly flaky when cooked well. I love that about food though! That there are a million and one ways to cook something so that eventually, chances are, you'll find a way to love it. And that our palates are so open to change. It's fascinating. And delicious.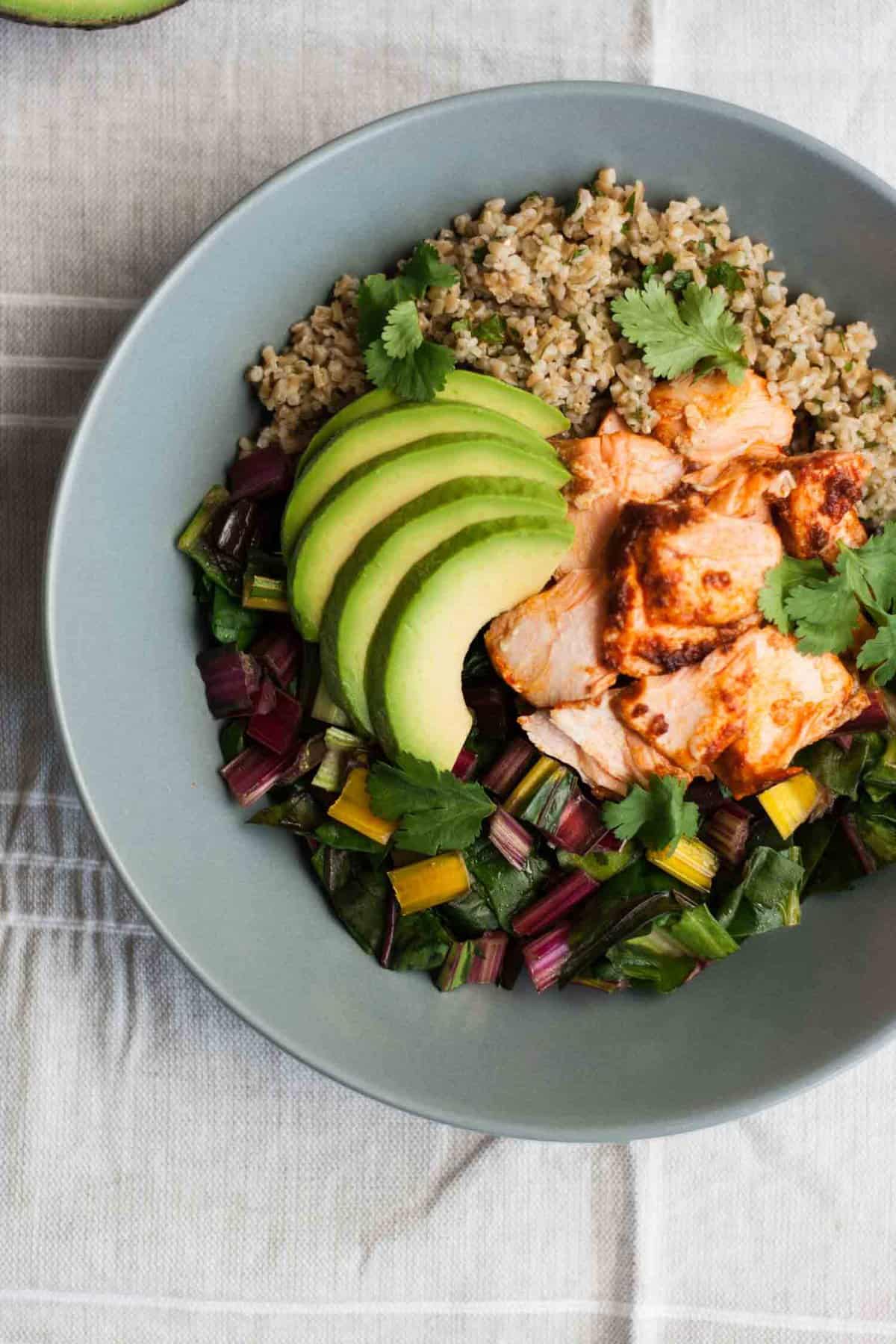 One food that has always had my heart is bowl food. Food that can be eaten solely with a fork or a spoon. And colourful food. I have been known to squeak with joy at the sight of colourful veg at the local greengrocers. Yeah, I'm that cool. I just can't even with rainbow chard - how can a vegetable be so beautiful?
And food that is a little less well known, something a bit different, I love that too. Take the herby lime freekeh in this bowl. Yes, you could use bulgur wheat, or quinoa, but why not use freekeh for a change?! It's tasty and apparently quite good for you. So I'm in. All told, these baked chipotle salmon and freekeh bowls are perfect for both lunch and dinner. And you simply must make and devour them! They're quick, simple and full of flavour. What more could you need?