I'm beyond excited. It is one beautiful morning! British asparagus has landed in the shops. Spring is here. And so today is the perfect day to share with you my 5-Minute Vibrant Spring Sauce. This stuff is liquid gold, I tell you. Well, it's liquid green but humour me.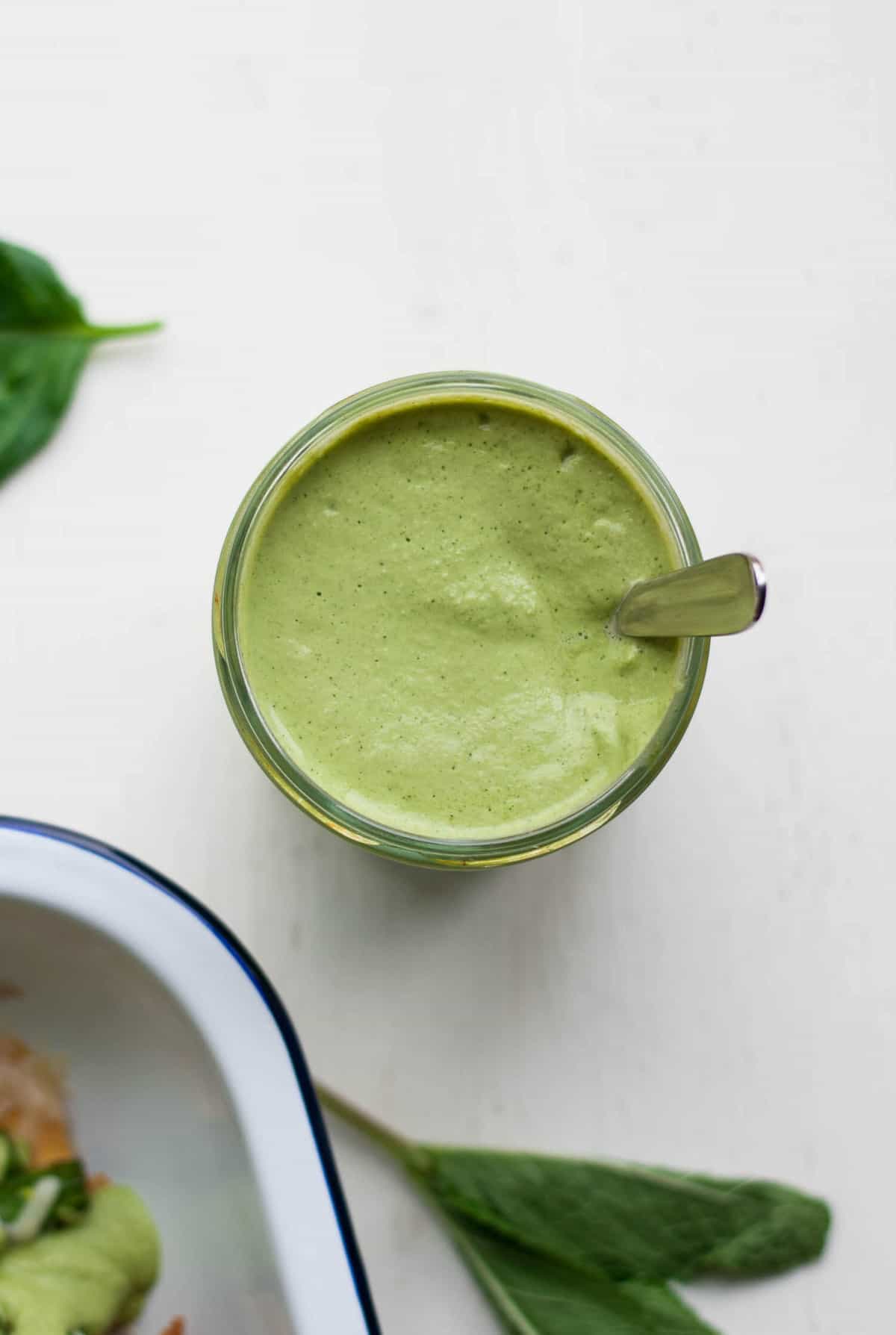 I am itching with excitement because I just know what's around the corner. March is a pretty bleak month for produce and we are literally about to be catapulted into a season of abundance. Every year at this time, I can't believe my luck that I live in a place where we can grow such incredible food that we can cook and eat every day. I'm so grateful for that.
Watch this space for a thousand asparagus recipes, coming your way soon. I jest (but not really). The first one is coming on Friday (sneak peek above!) and will showcase one of the many ways to utilise this awesome sauce.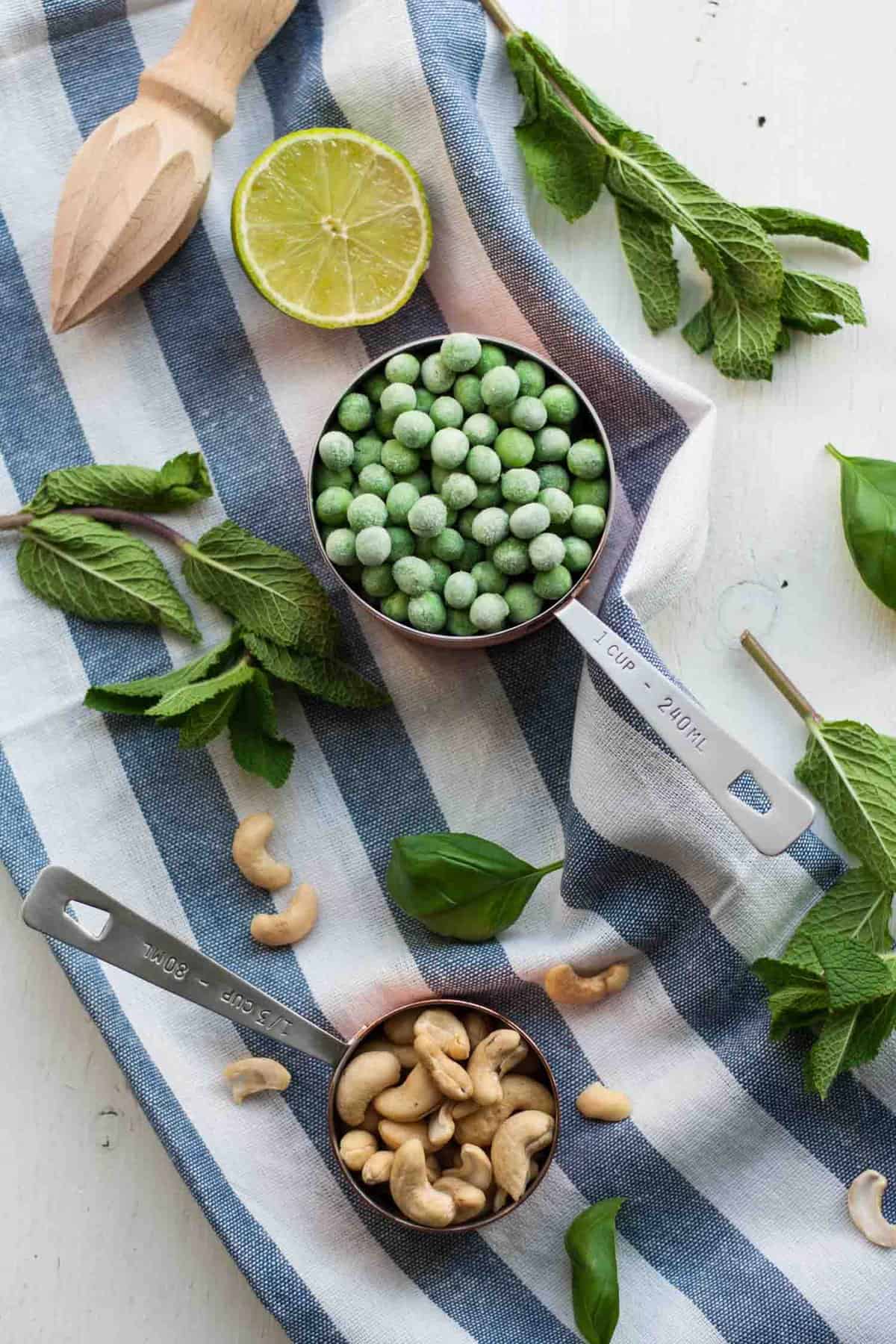 This 5-Minute Vibrant Spring Sauce is a revelation. It's the result of one of those happy experiments where you're like "I know, I'll blend all of these things together and it will be amazing", but really, inside you're like "I'm not actually sure this is going to work but let's go with it." Well. It worked. Like, it really worked. I have captured the essence of spring and bottled it in the form of a sauce. And it's delicious!
The sauce is bright, fresh and creamy, all at the same time, whilst being entirely vegan. I'm not vegan, but I love it when I can make something that tastes so luscious, but without relying on dairy to achieve it. Yay for cashew nuts! The ingredients are simply peas (frozen ones are perfect!), soaked cashews, basil, mint, lime juice and some water and oil to bring it all together. Simple.
So get your ingredients ready (get those cashews soaked!) in preparation for Friday when I'll be sharing the perfect Spring recipe to slather this sauce all over. Go!