These Rhubarb Pistachio Frangipane Galettes combine crisp pastry, pistachio frangipane and rhubarb for a delicious sweet treat.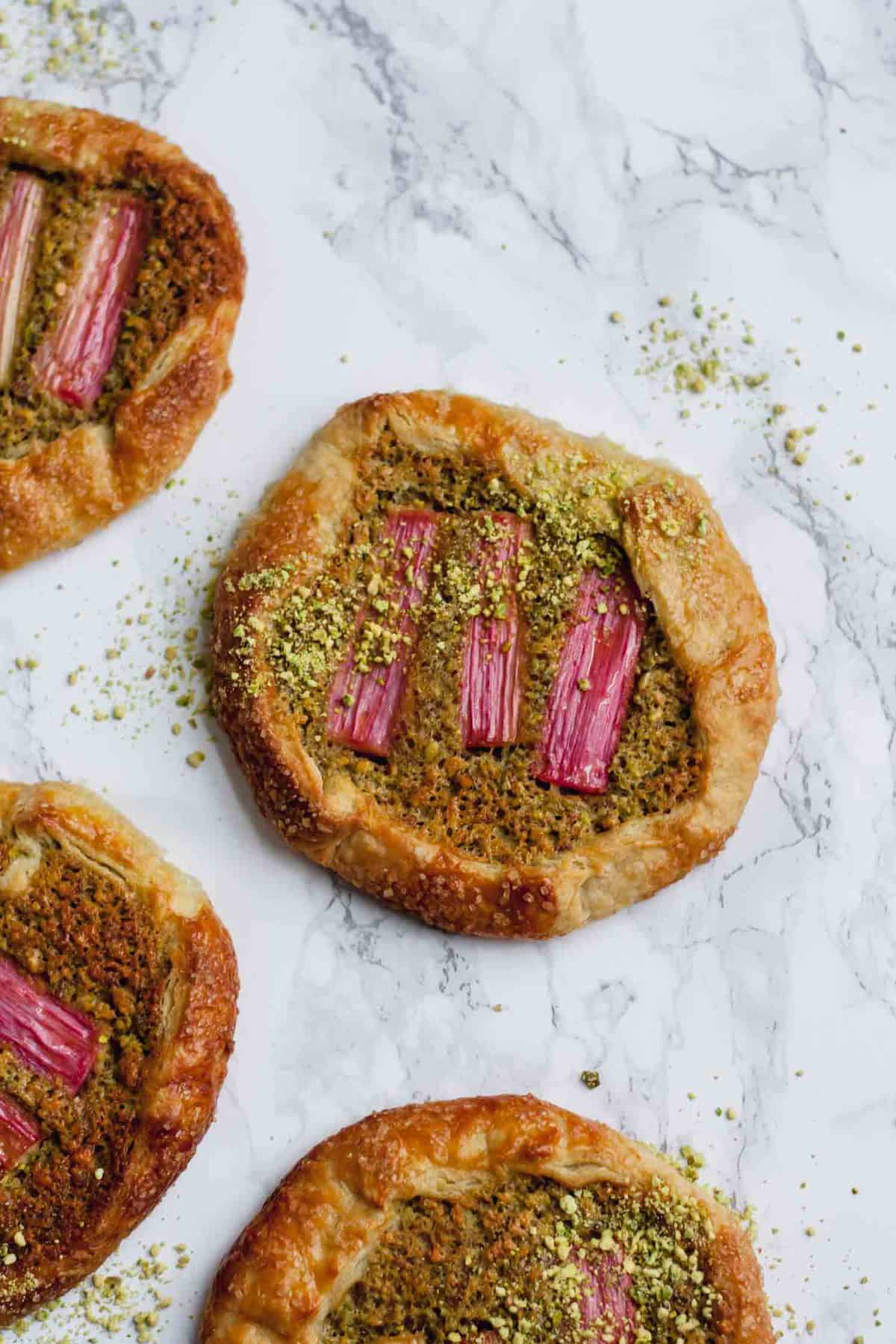 Let me just say, these Rhubarb Pistachio Frangipane Galettes were a labour of love. An extremely tasty labour of love.
Sometimes, when developing recipes, it seems as though no matter how much effort you put in, some force tries really hard to prevent you from succeeding. Or maybe it's not so much to prevent you from succeeding but to get you to learn an important lesson. Either way, these Rhubarb Pistachio Frangipane Galettes nearly didn't make it. Which would have been a shame, since they are so downright delicious! But it's ok - they did!
This is such a simple recipe, but aren't those often the best? I've had it in my head to make another galette for a while now (I made a savoury one last time) and whilst it would technically have been easier to make this in a tart tin, I just had to have my way with the galette! Not that I'm stubborn at all... But just so that you know, you could definitely make this recipe in tart/tartlets format if you wished to.
So yes, the reason I had trouble with this recipe is that I was so determined to make it in galette form! Initially, I tried making a large galette, but twice it ended up oozing and becoming a misshapen blob. I must say though, once it had escaped the bounds of the pastry, it did end up cooking just fine, it just didn't keep its round shape. It decided to venture further! So it was completely edible each time (rest assured, my freezer is full of galette!). However, in the interest of saving everyone's sanity (especially mine!) I decided to make mini galettes. Which are so much cuter than one big galette, don't you think? Another key is to make sure your pastry and frangipane are well chilled and to chill the galettes before putting them in the oven. They do still spread a little but that's no bad thing as it reveals the tasty frangipane.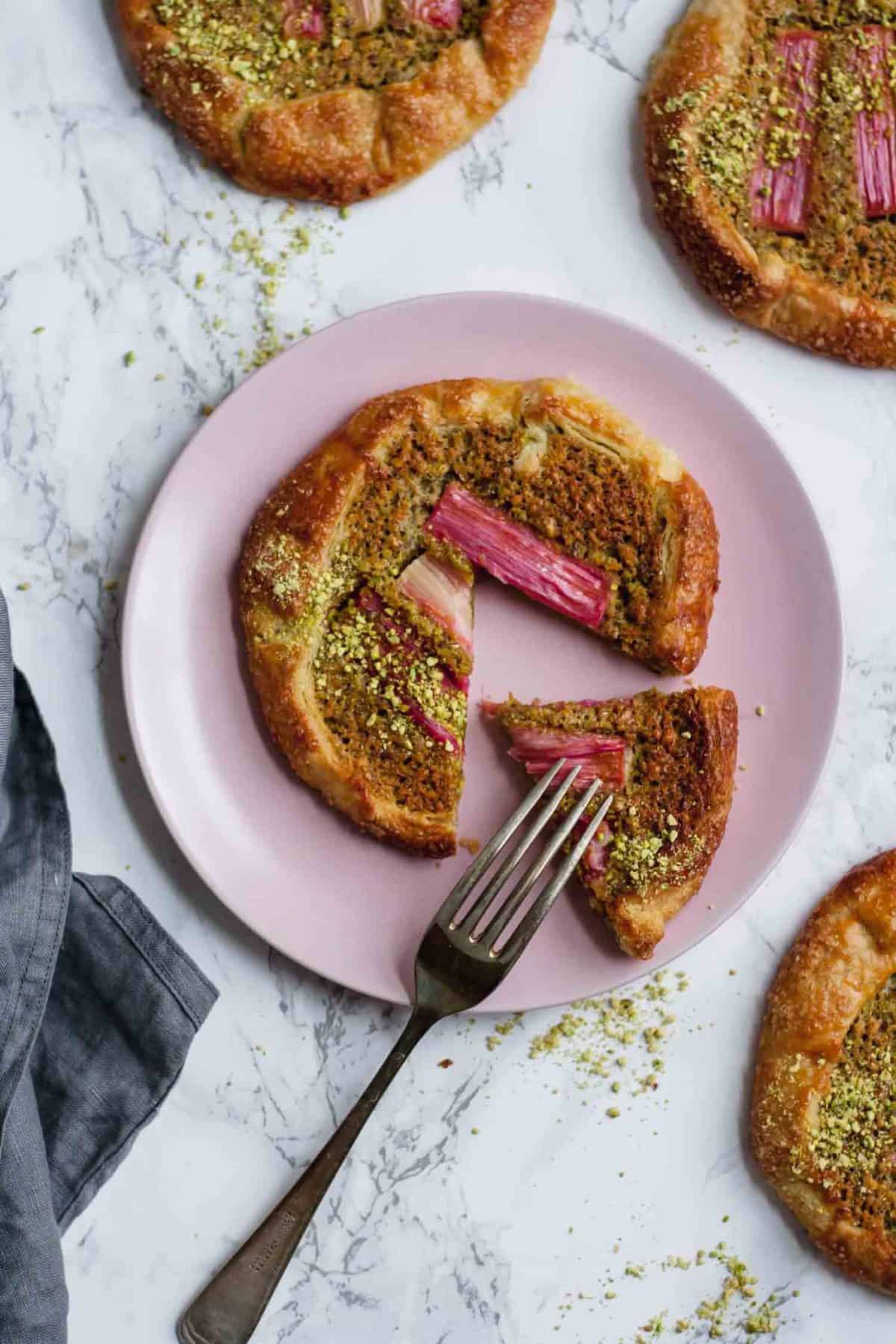 Let's talk about the frangipane! I've made pistachio frangipane here on the blog before. That time, I made little tartlets filled with cherry jam which were such a treat! I knew I needed to make it again and that it would be incredible paired with some pink forced rhubarb (you can use regular rhubarb when it's in season it just won't look quite as pretty!). It worked so well - crisp, buttery pastry, creamy, nutty pistachio frangipane and tart rhubarb - what's not to like?! I can eat the frangipane straight from the bowl, it tastes that good!
Oh and one final note - don't forget the ice cream like I did! Shocking.