Are you ready for some colour?! I have a veritable rainbow for you today, in the shape of this Onion Bhaji Pancake with Mango Salsa. There's no way you can look at that picture and not have a smile on your face. So much spring colour. In fact, forget spring, this practically screams summer!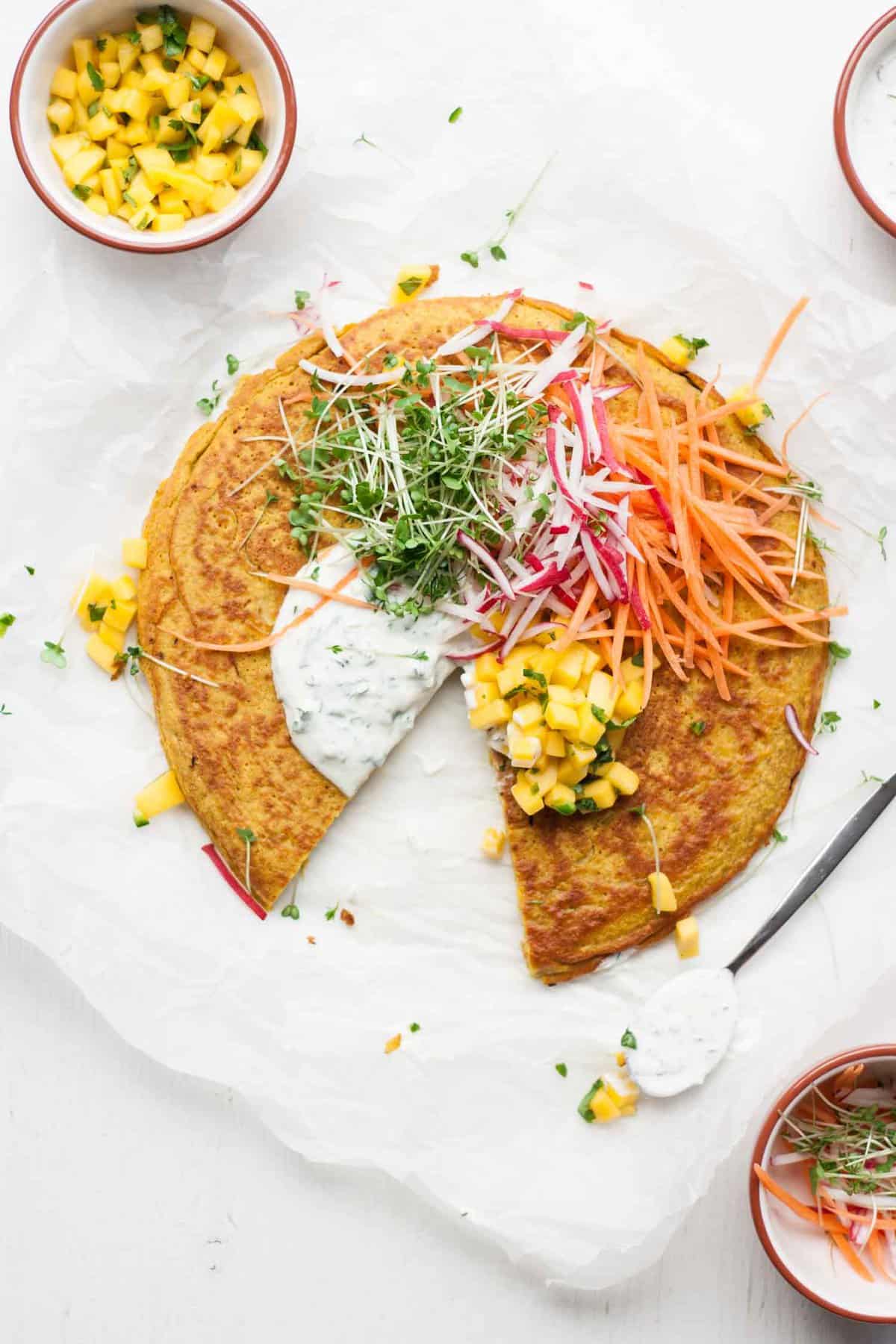 Please tell me you've eaten onion bhajis before? They're a mandatory part of any Indian meal, surely. When done well, they're crunchy and so full of flavour. But they're not exactly the healthiest fare, being deep-fried to achieve that crispy edge. Onion bhaji lovers fear not - I have the solution!
You'll come to realise (and may have already) that I have a habit of creating a spate of recipes with the same ingredient because I get so obsessed and chickpea flour is no exception. I couldn't help myself! (I could, but I didn't want to!) Meet tandoori sweet potato socca pizzas' big brother - Onion Bhaji Pancake with Mango Salsa. You're going to be good friends.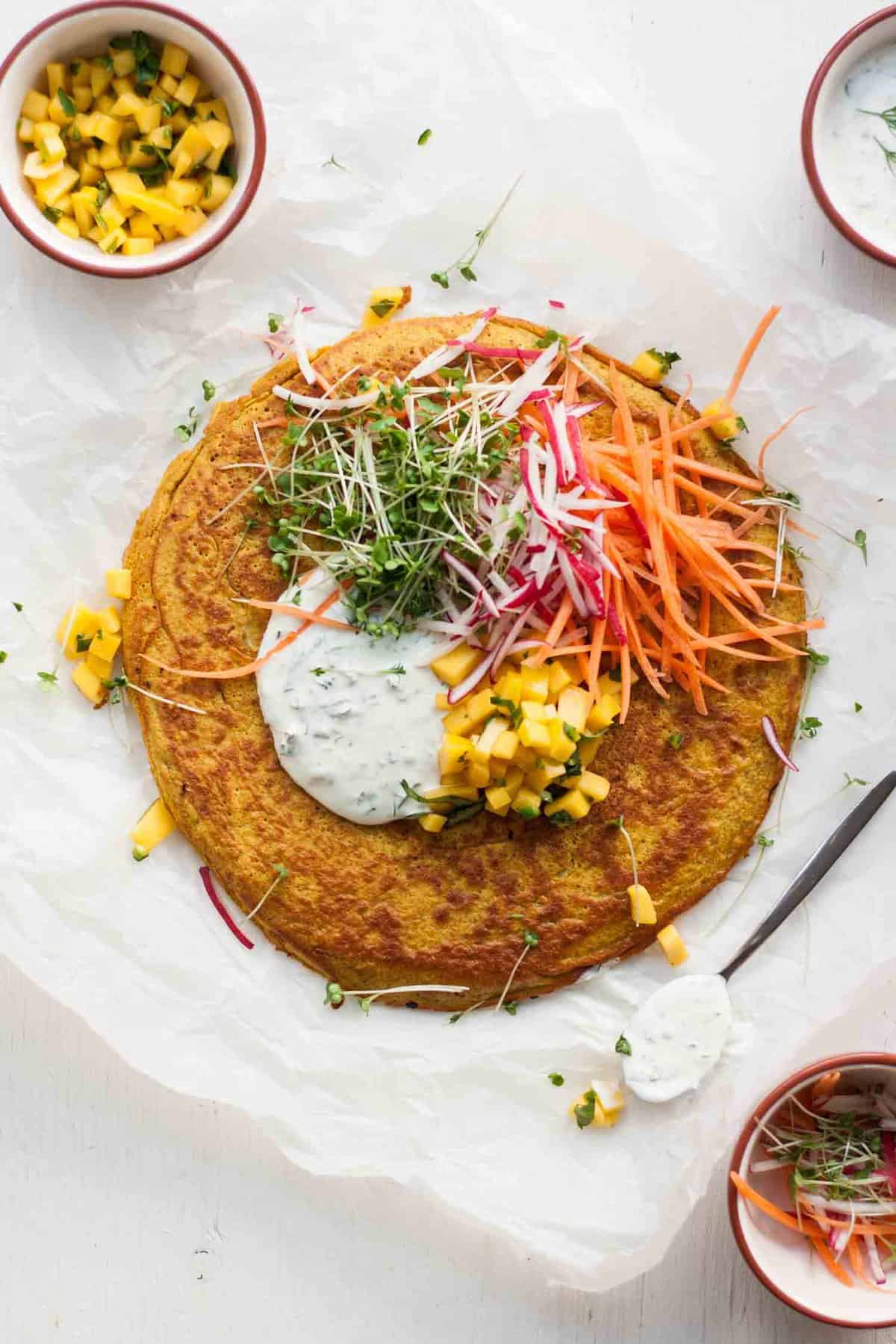 Oh, you really are going to want to make this - and soon. For a start, it's quick and easy to make. No screaming vats of hot oil required. Phew! And of course, as a result, this is a light and nutritious dinner, which also happens to be seriously satisfying. In more ways than one! Not only does this simple supper fill you up, it's also a riot of colours, flavours and textures, which can't fail to put a smile on your face.
Onion bhajis are typically served (at least they are here in England) with mango chutney, the sweet and lightly spiced condiment found ubiquitously at Indian restaurants. My husband loves the stuff. I can't stand it. But I knew that I wanted to serve something on the sweet/sour side to complement the pancake. So I whipped up a ridiculously easy mango salsa to serve alongside. It's a mandatory part of this dish so no skipping! And my husband didn't complain that there was no actual mango chutney so there you go.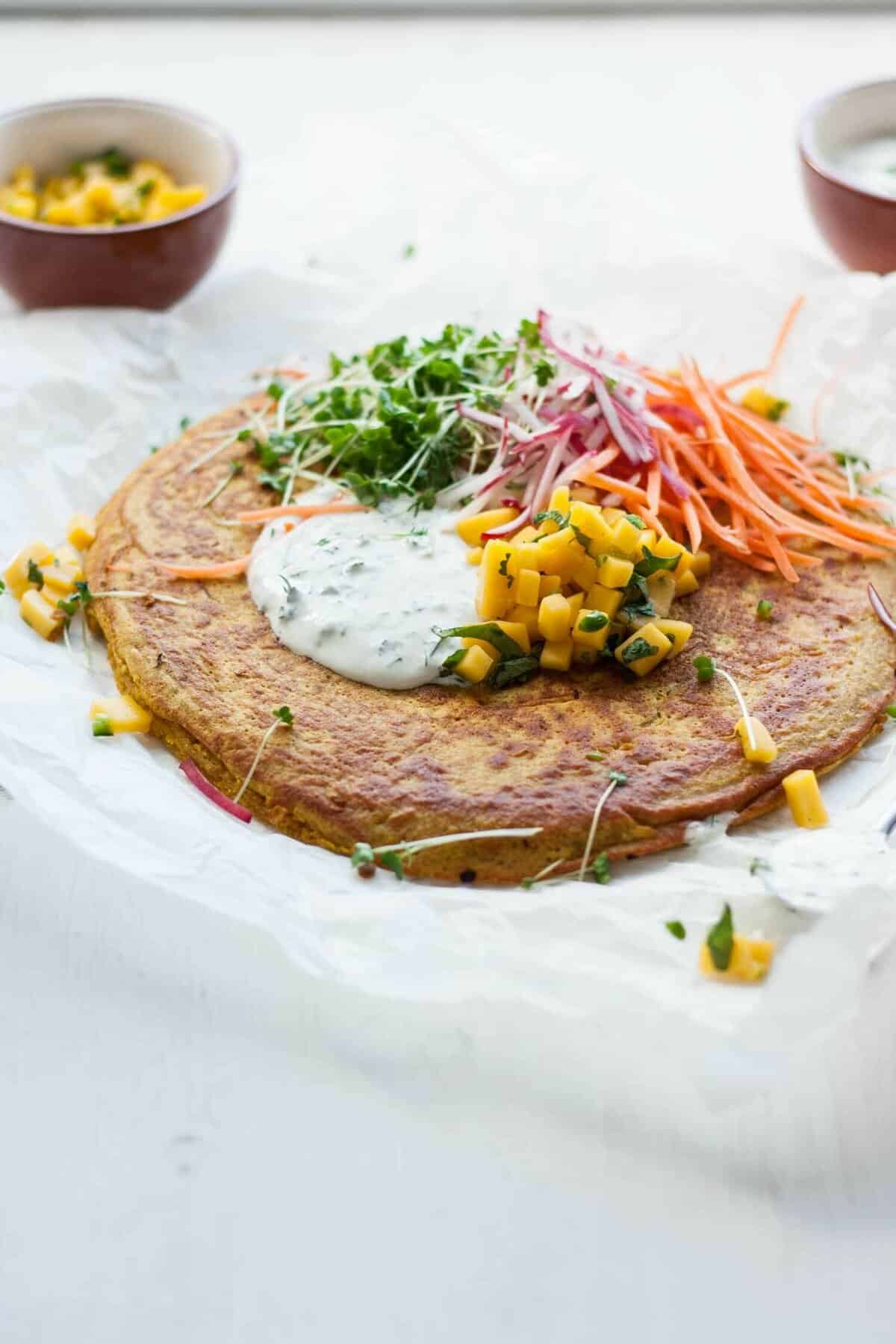 You've also got to make the simple herbed yoghurt to dollop over the top. It's so easy but it balances out all of the other flavours perfectly and is reminiscent of that other Indian food stalwart, raita. And it's easy to keep the entire recipe vegan - just make sure you use a vegan yoghurt. I haven't tried, but I bet a touch of coconut yoghurt would work perfectly here.
This is genuinely so easy to make, you just need to fry some onions and stir a few things together and that's basically it! You have yourself a gorgeous supper for two that's just filled with good stuff. It's practically a salad! Trust me, go and make it and see if you don't love chickpea flour as much as I do.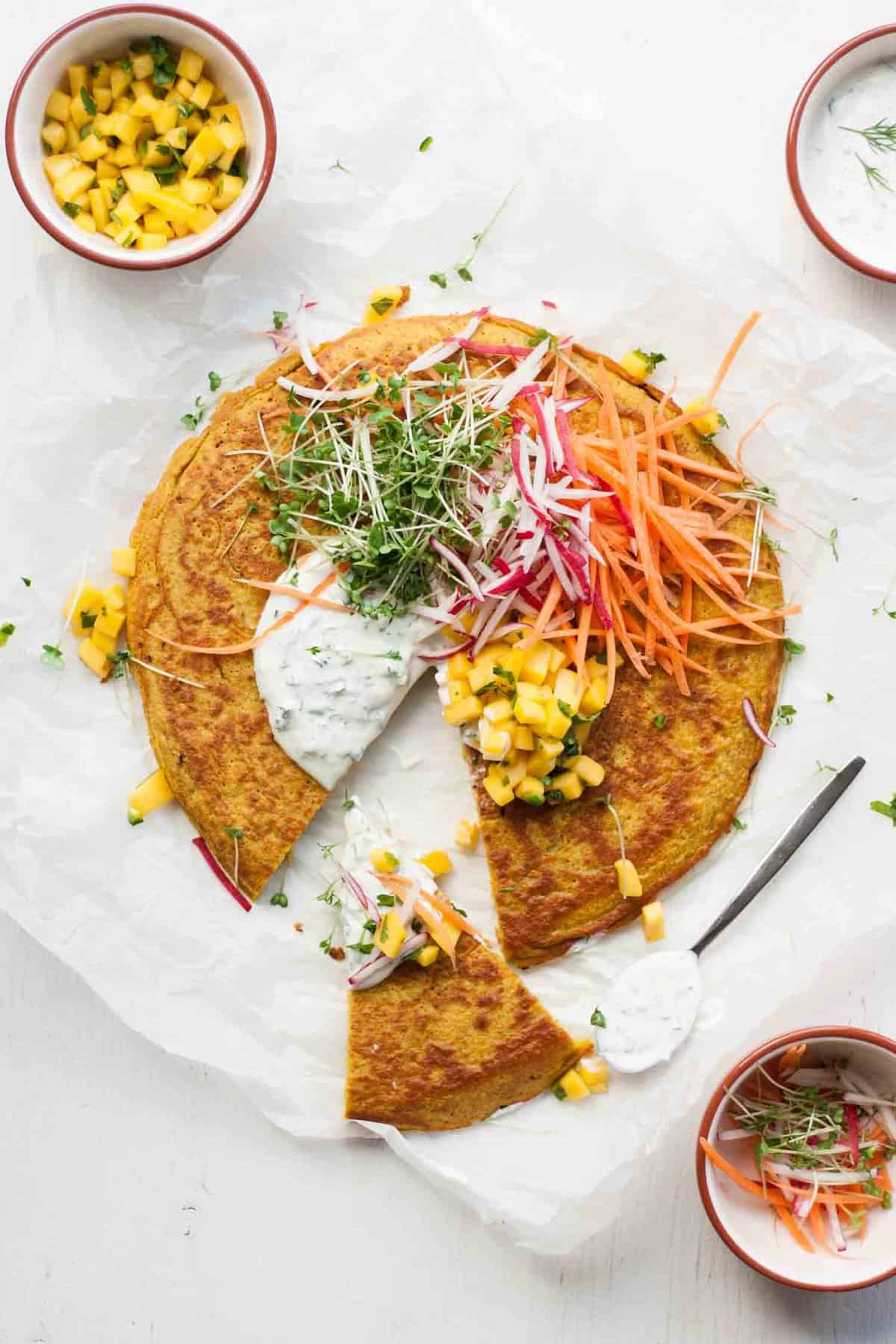 If you make this, snap a photo and tag it with the hashtag #eatloveeats on instagram so that I can see!