Oh yeah. Are you ready for more asparagus? Told you it was gonna be asparagus city around these parts for a while. Today, in the form of a super green Asparagus Pesto Pizza. Those three words were just meant to go together weren't they?! That's a lot of goodness in one recipe, for sure.
I love pizza. It could well be my ultimate comfort food. That's quite a claim - I don't pronounce my ultimate comfort food lightly. And hey, it could change tomorrow. But for now, my ultimate comfort food is pizza.
I'd say it's my husband's favourite too, but I forgot. His favourite is, in fact, chips. (As in fries, my American friends). Like seriously, he will eat chips with anything. You could top a plateful of chips with yet more chips and he would snaffle it down with glee. Don't get me wrong, I like me some chips too! With mayonnaise - gotta be mayo.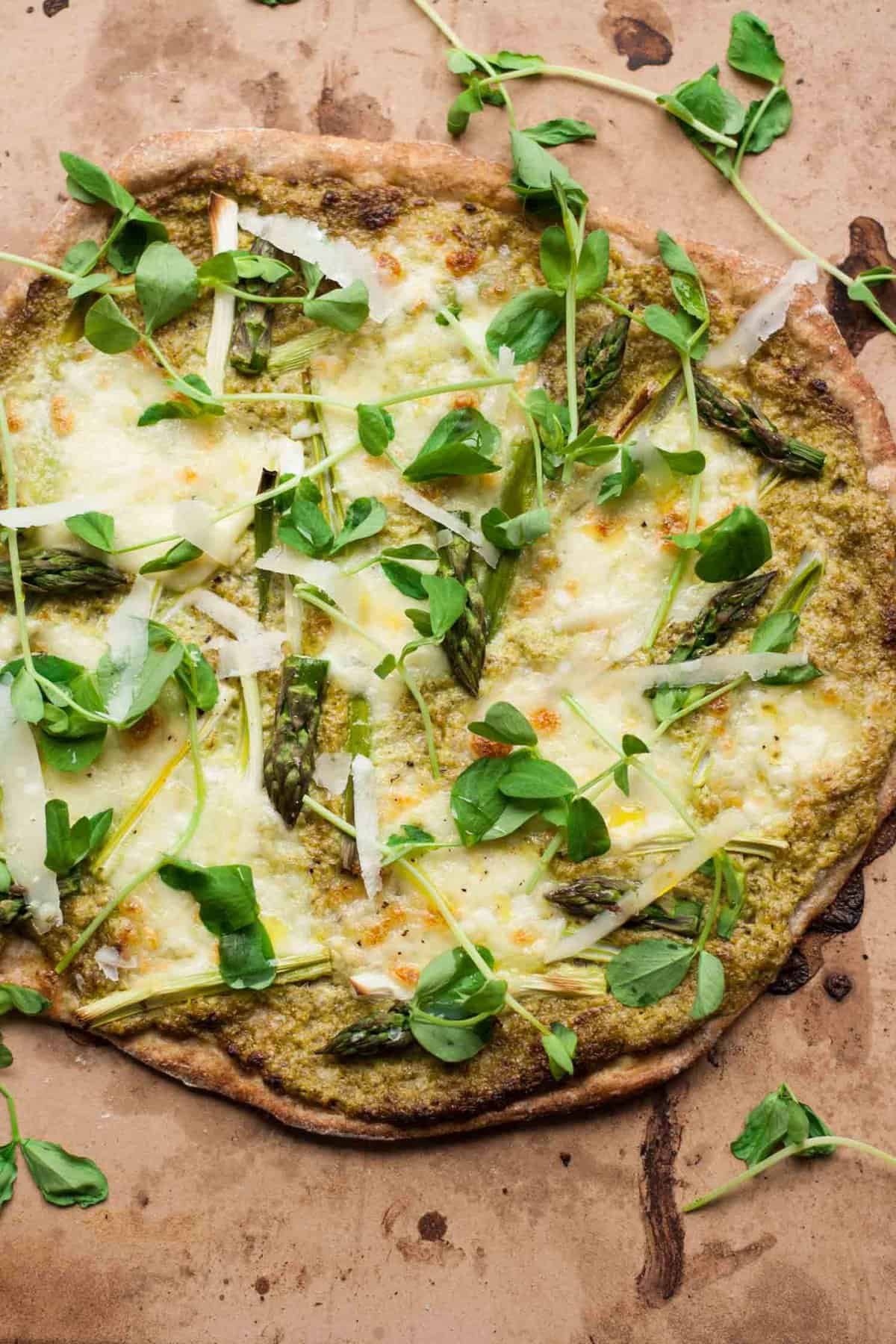 Back to my first love - pizza. What are your favourite pizza toppings? I need to know! Depending on my mood, I love anything from classic margherita to trashy meat feast. And pizza with refried beans on top! But I'm always excited to try new toppings. And you know how I love asparagus so...do the maths.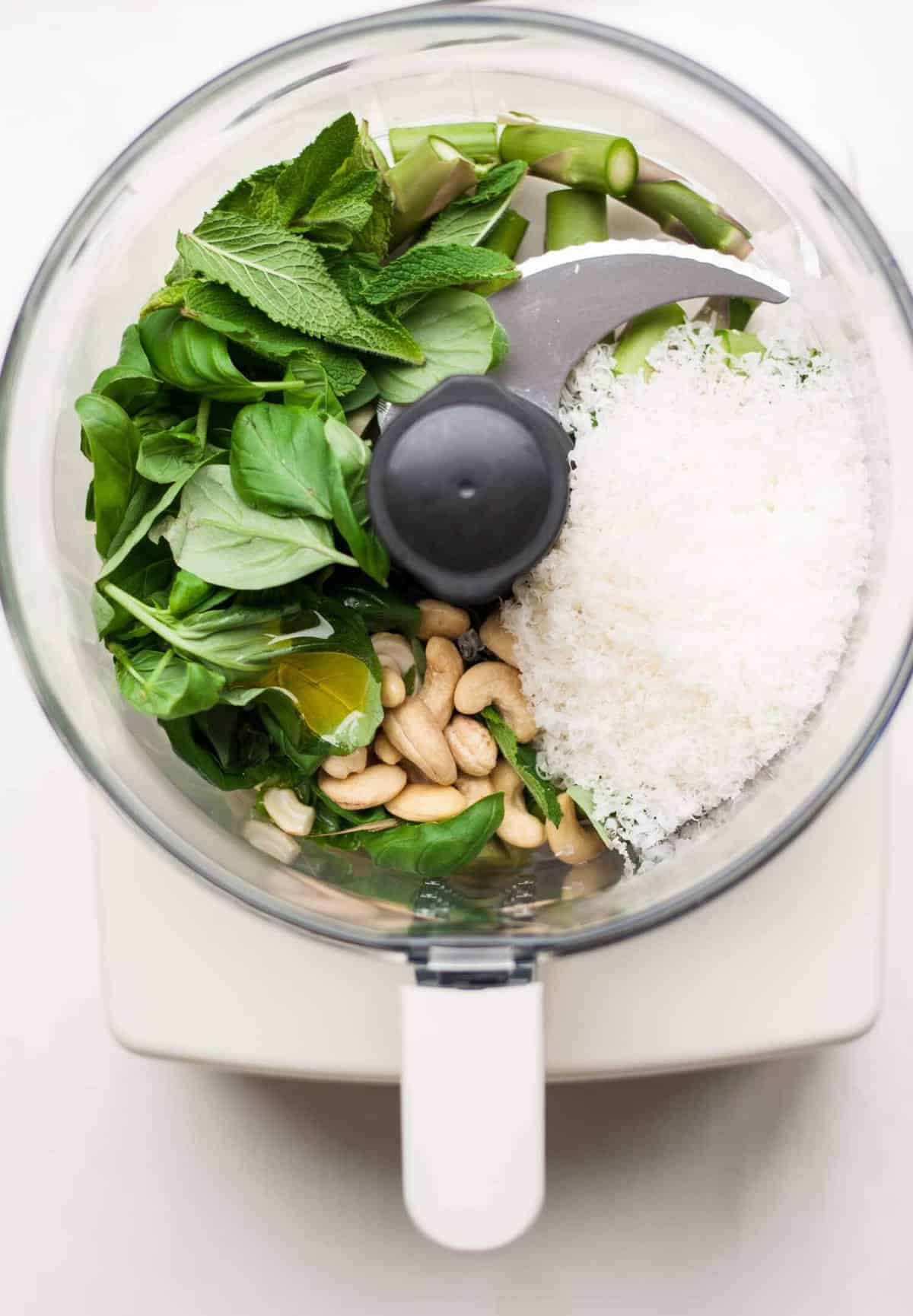 It's all about the pesto. Oh man, I love pesto. And of course I had to make it using asparagus! Basil and mint complement the grassy asparagus and cashews and plenty of fresh parmesan make this into perfect, creamy pesto goodness. Spread thickly onto wholemeal pizza dough, top with spring onions, asparagus tips and mozzarella and kablamo, green pizza awesomeness. Er, is kablamo a word? It is now!