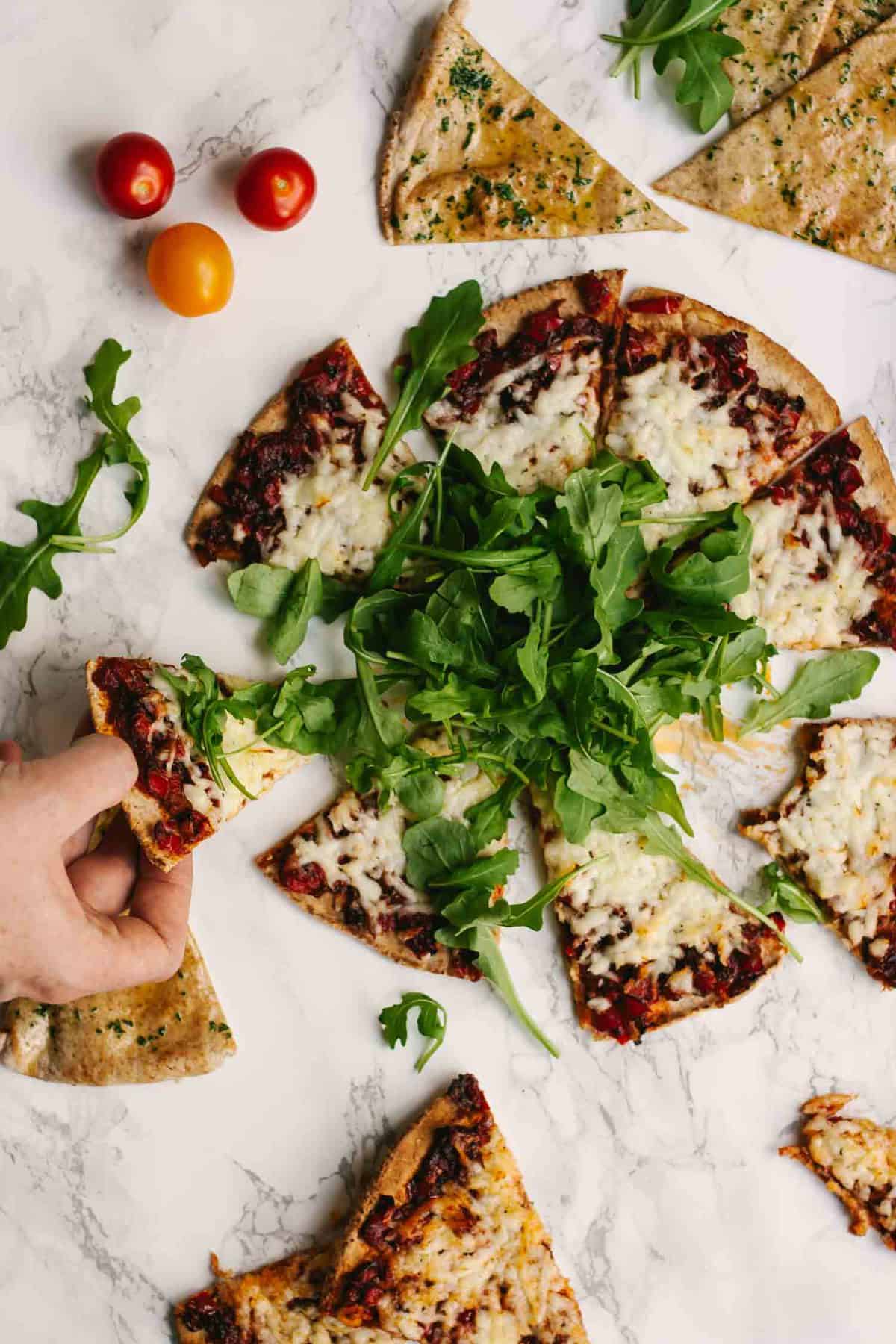 Happy September! Are you one of those people who believes it's autumn as soon as we reach September or are your feet firmly rooted in the idea that it's still summer until the 22nd? I must say, I fall into the latter category! Despite a decidedly lacklustre summer on the whole in these parts, the summer produce is still coming thick and fast and, much as I love apples and pears, it's summer stone fruit that has my heart. I relish the changing seasons and the incredible variety that goes along with them but I'm not quite ready to say goodbye to my nectarines just yet (cherries have gone already - sob!). Having said that, the reality is that my kitchen IS full of apples at the moment, kindly gifted to me by various family members and so I'd better start figuring out what I'm going to make with them! Please give me your suggestions in the comments!
Anyway, onto today's recipe. You know by now of my near-pathological obsession with halloumi cheese, as evidenced here, here and here (amongst others!). Well, I found another application for it. Oh, trust me, this is a good one. Harissa Halloumi Flatbreads with Red Peppers! Talk about a flavour bomb. I kid you not, this is the most flavourful thing to come out of my kitchen in months. And I mean, come on, it's all pretty delicious! But this takes the biscuit. You've got to make it. And soon! Make the most of the abundant red peppers at this time of year (I know you can get them all year round, but humour me). Just do it, I promise you it'll be worth it. And as I mentioned when I made my Smoky Cannellini Bean Nourish Bowls - it's all about the ramiro peppers, so please get those if you can!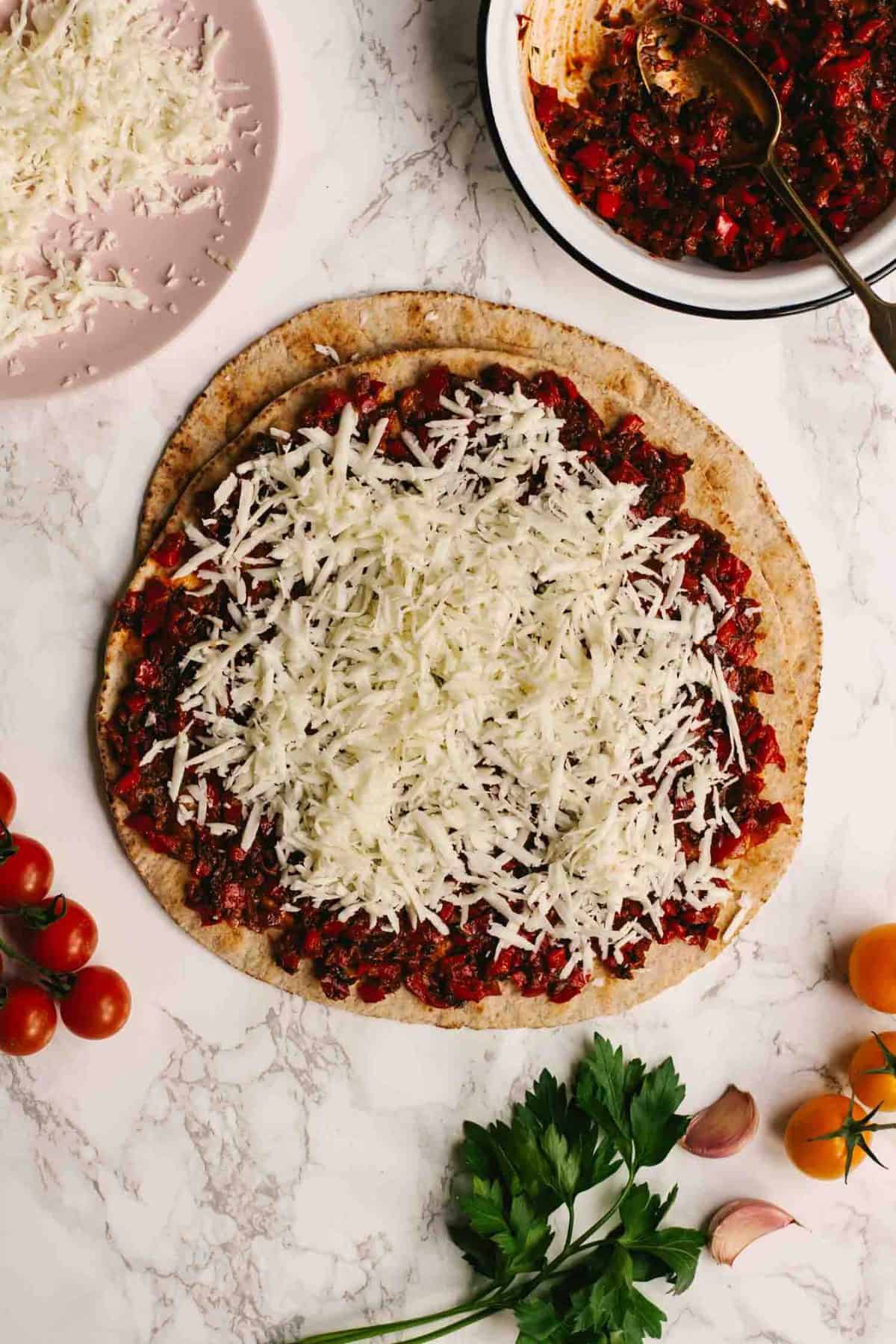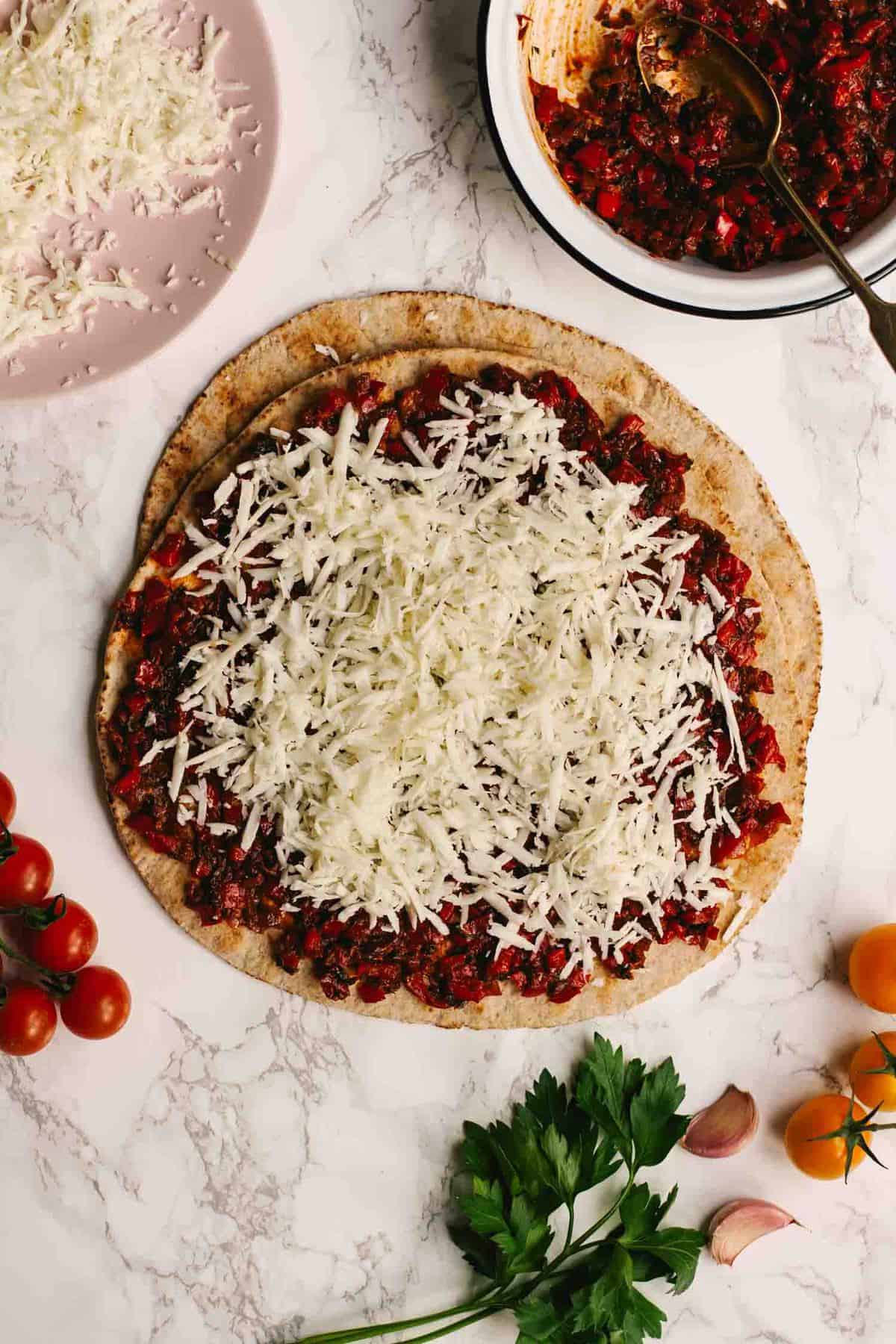 In fact, these Harissa Halloumi Flatbreads are so simple to make! Grab some flatbreads (you can make your own but I've yet to find a recipe I really love, so I just used store-bought), spread them with an incredible pepper and harissa paste and top it all off with grated halloumi! Bake until golden and then cut into triangles and serve. This is perfect to serve as a part of a mezze dinner - I've served it with garlic butter flatbreads, padron peppers and a big salad and it was so satisfying. Great for sharing! But seriously, that pepper and harissa paste. The best. You could even make this using pizza dough if you wanted to, or puff pastry! That would be epic. Top it all off with a big handful of rocket leaves and get stuck in.