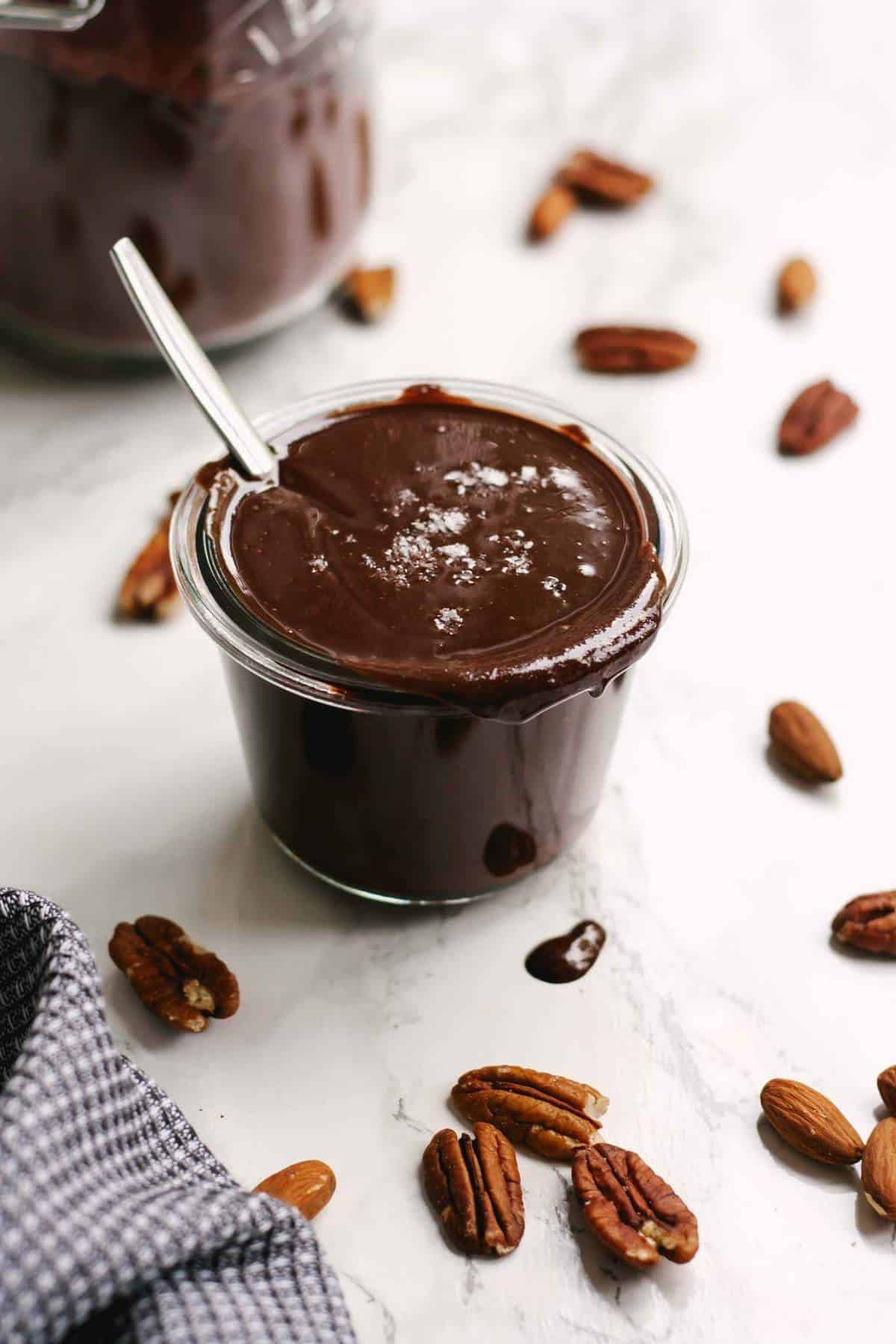 HI. Just dropping by really quickly to share this insanely delicious chocolate almond pecan butter with you. Yep, chocolate almond pecan butter. This is not a dream. Also just wanted to say hi, I'm still alive! I've been making plenty of recipes but I've been so, so busy lately, not least due to having to move house out of the blue! We're moving next week and I'm so looking forward to getting settled in and getting back into a routine and sharing more regularly with you here on the blog! I love this space and I'm so excited to get back into it. SOON.
So back to the chocolate almond pecan butter. Think nutella but so, so much better. I mean, there is for sure a time and a place for nutella - oh yes. But when the mid-afternoon snackies strike, I feel much better about dipping my spoon into a jar of this, than a jar of nutella. Not that I'm averse to either, but you know, I'll take my wins wherever I can get them! (And yes, you and I both know I don't really mean just one spoon...)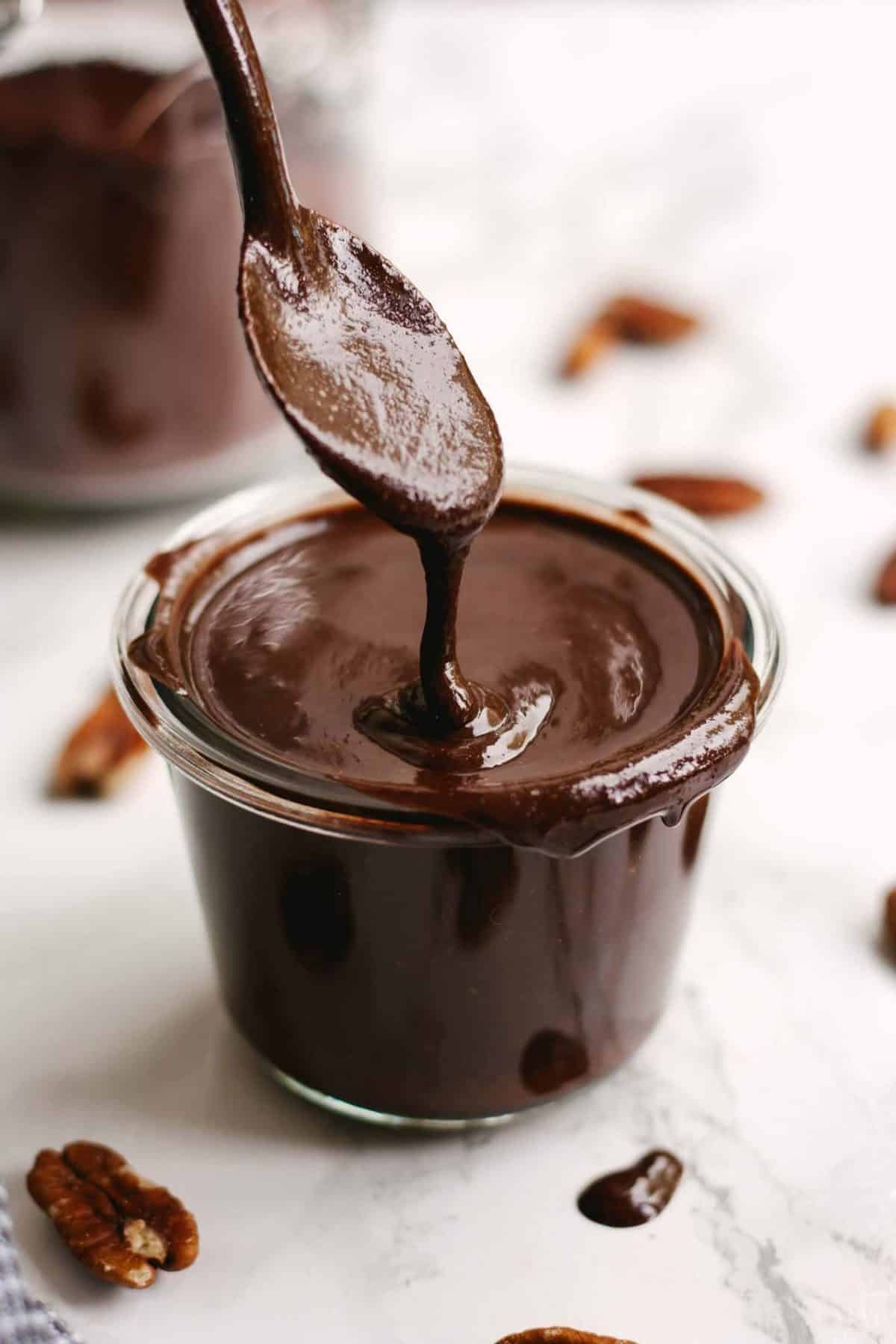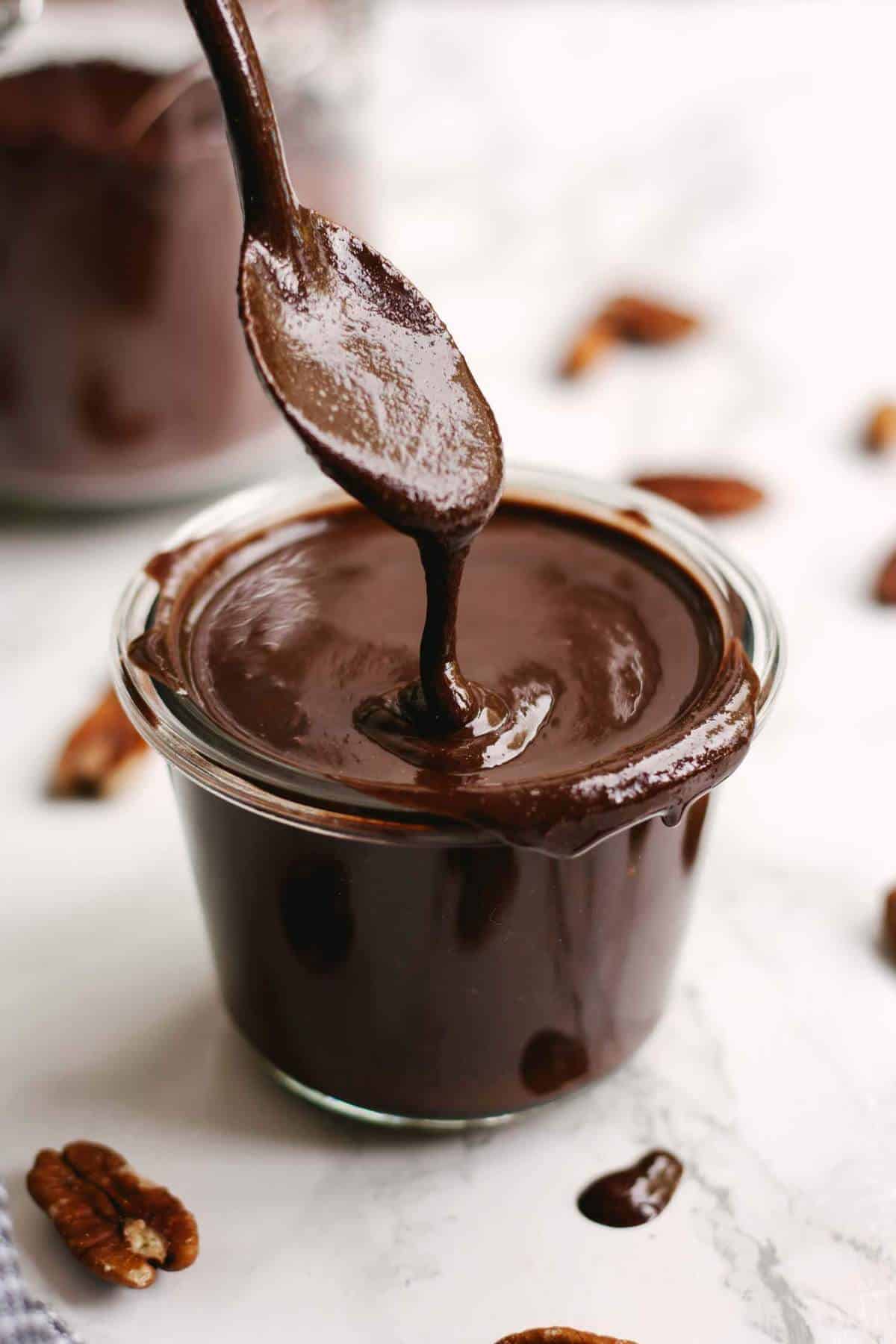 You could absolutely use any type of nut here, but the almond pecan combination is just incredible. Also, if you like super drippy nut butter like I do (perfect for drizzling on porridge, pancakes, toast - you name it!) then pecans are where it's at. They take barely any time to turn into nut butter too. This just came to me right now - chocolate pistachio pecan butter! Oh my, must try that one next! (As I write, I'm polishing off the remainder of the jar of this, so a new jar is on the cards ASAP!). Why not also try my favourite pecan butter?
If you're a homemade nut butter freak like I am, then you need to make this soon! And if you're not, what are you waiting for? Making your own nut butters is so easy and so much fun too as they're infinitely customisable. Plus, they taste so much better than store-bought and are usually cheaper! You do need a good sturdy food processor though - I swear by my Magimix 4200XL (affiliate link) to get the job done. I wouldn't be without it!
Promise me you'll make this soon?