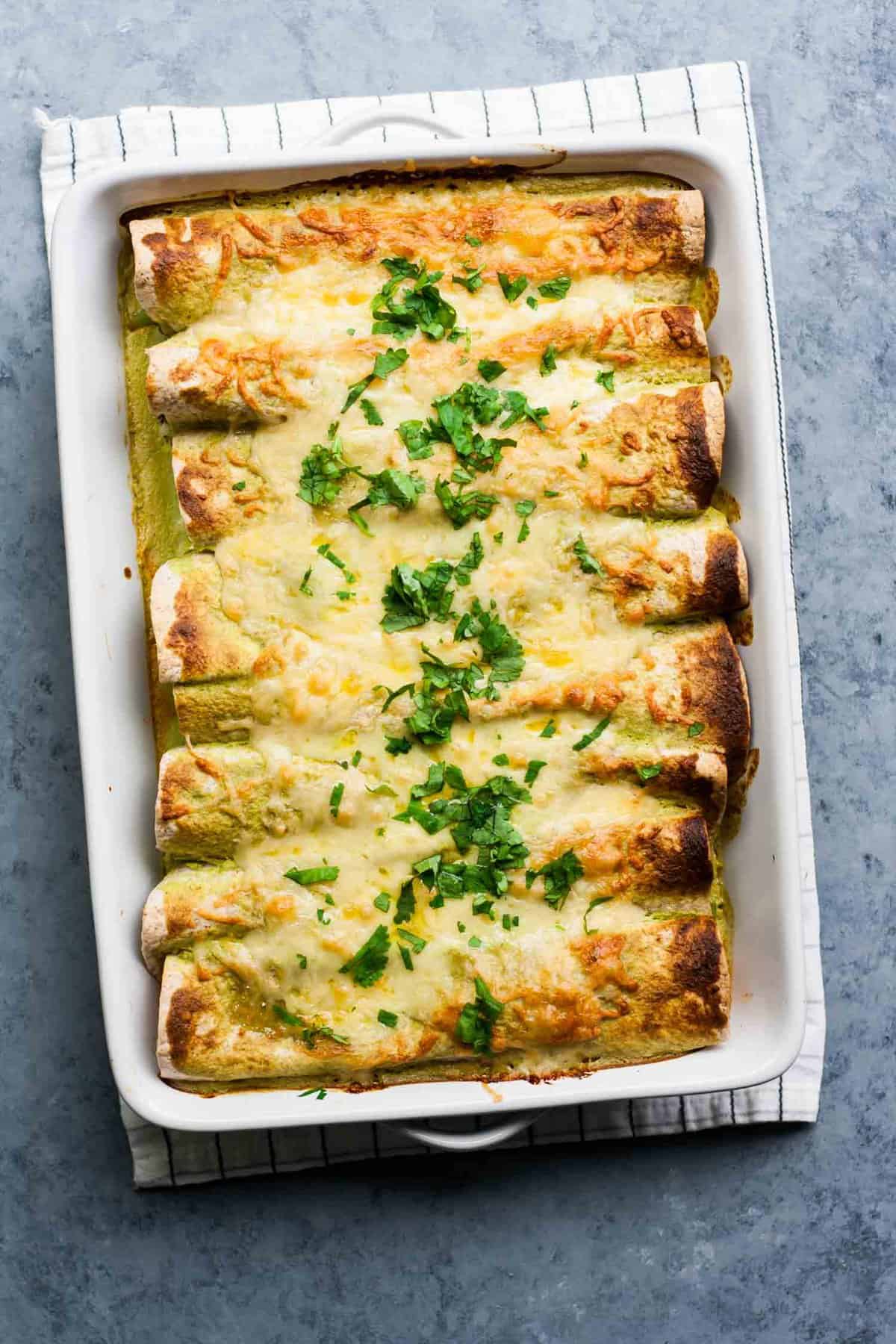 I'm back! And I've got something incredibly delicious to share with you. Oh my word, these Easy Green Enchiladas are so good! To prove to you just how good they are, let me tell you, my husband has requested that they be on every week's meal plan until further notice. I'm pretty sure he would eat them every night of the week if he could. So. Good.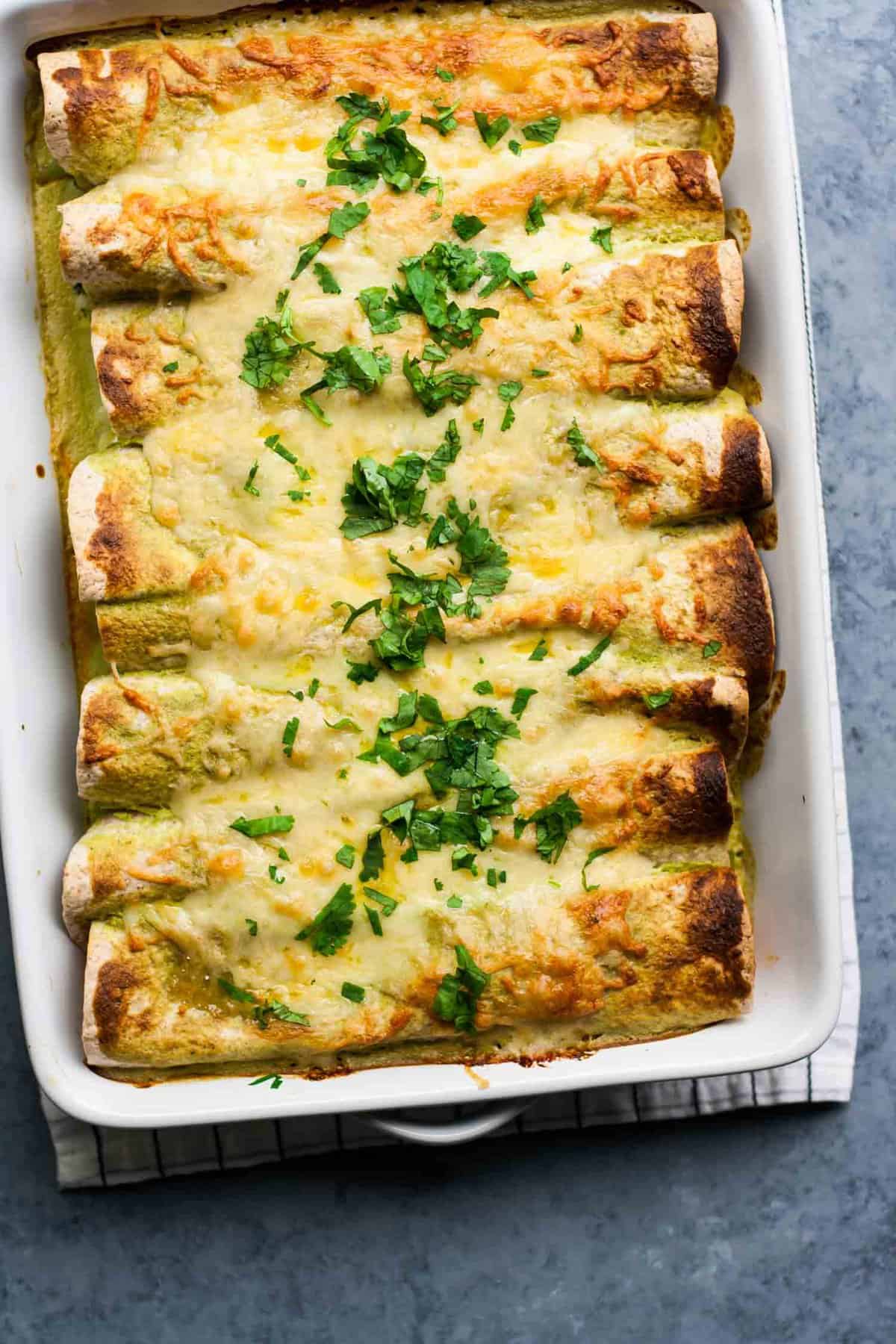 You guys, it's so good to be back! I'm gently easing myself back in after a few weeks away. I'd been feeling pretty burned out and I just needed a bit of time to rest and recuperate for a while. My creative flow was pretty stifled for a while there and forcing it wasn't doing me any good, so I took a much needed break and I'm thrilled to say that I'm feeling reinvigorated and so excited to share some new recipes with you!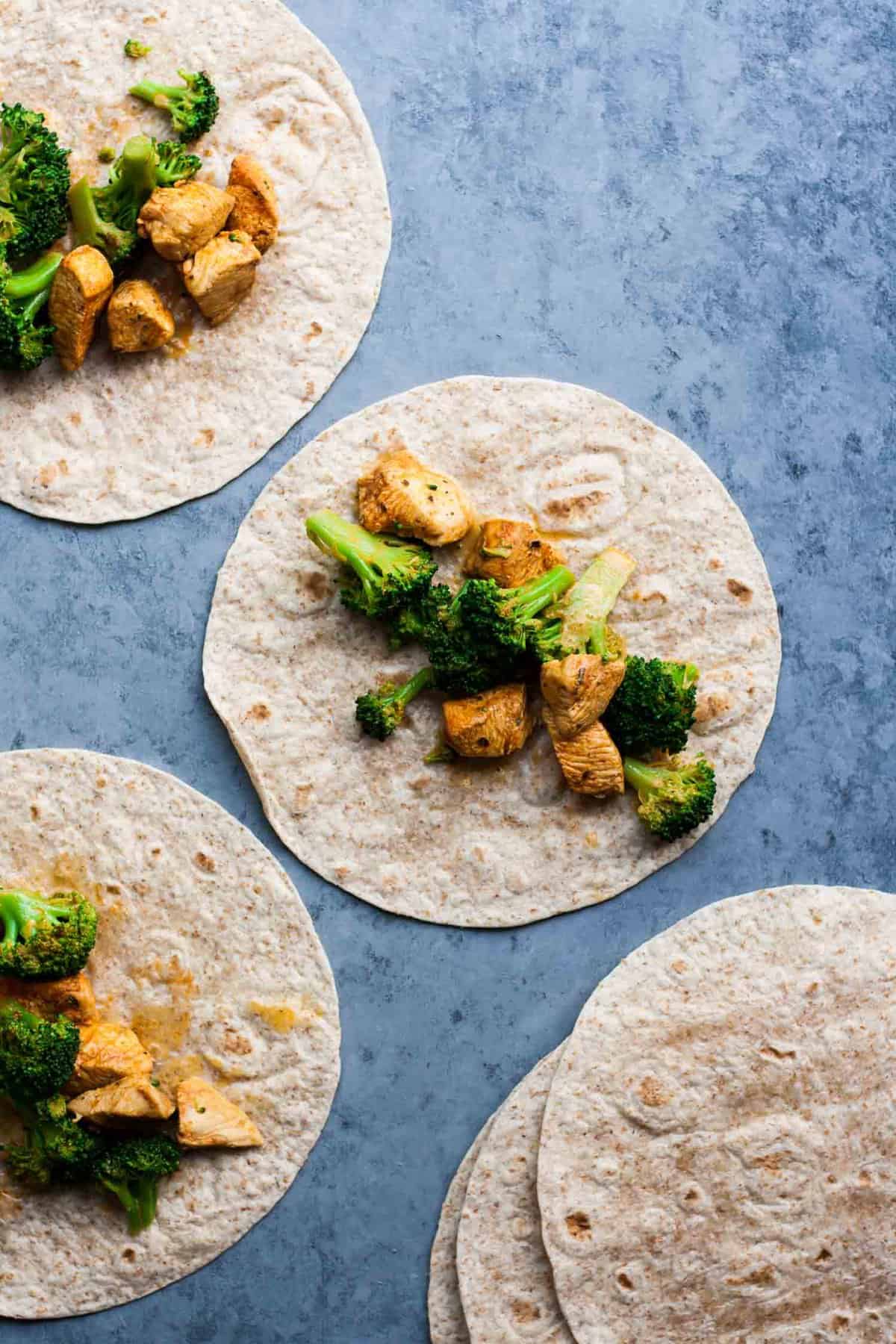 So let's talk about these Easy Green Enchiladas! I'd never actually made green enchiladas before I made these, always favouring the red kind (like these Chicken Enchiladas with Brussels Sprouts and Kale) but I felt inspired to try something different. Plus, it had been far too long since I'd made any form of enchiladas so these just needed to happen. I wasn't sure if it would be a good move, but I had some broccoli in the fridge which needed using up and so I decided to fill the enchiladas with it, along with some simply spiced chicken. I don't know about you, but broccoli doesn't spring to mind when I think of enchiladas but trust me because it really worked! The broccoli just tastes incredible with the super simple green enchilada sauce. I could just eat a bowlful of steamed broccoli doused in this sauce! (But let's not be silly.)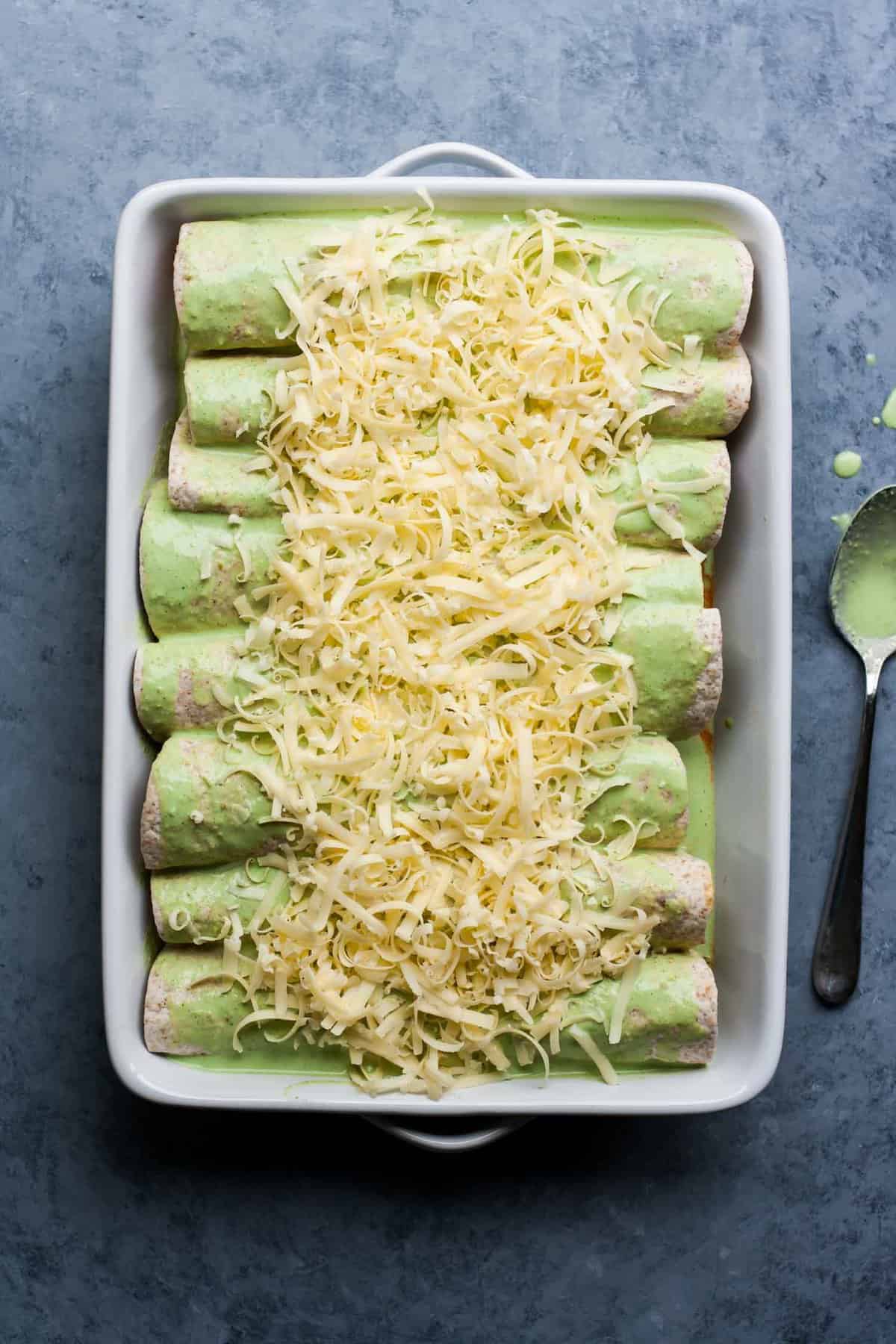 Oh, the sauce! It's as simple as throwing four ingredients - plus some seasoning - into a blender and whizzing it up. Done. That's it! Sauté your chicken in some delicious spices, blanch some broccoli, roll it all together in some tortillas, top with an obnoxious amount of cheese and you are done. Pop it into the oven for about 20 minutes and dinner is on the table. You're welcome.
(And as always - I'm not claiming this to be authentic Mexican fare! The ingredients just sounded in my brain like they would work - and they did! Easy peasy delicious food. What more could you want? Exactly. )