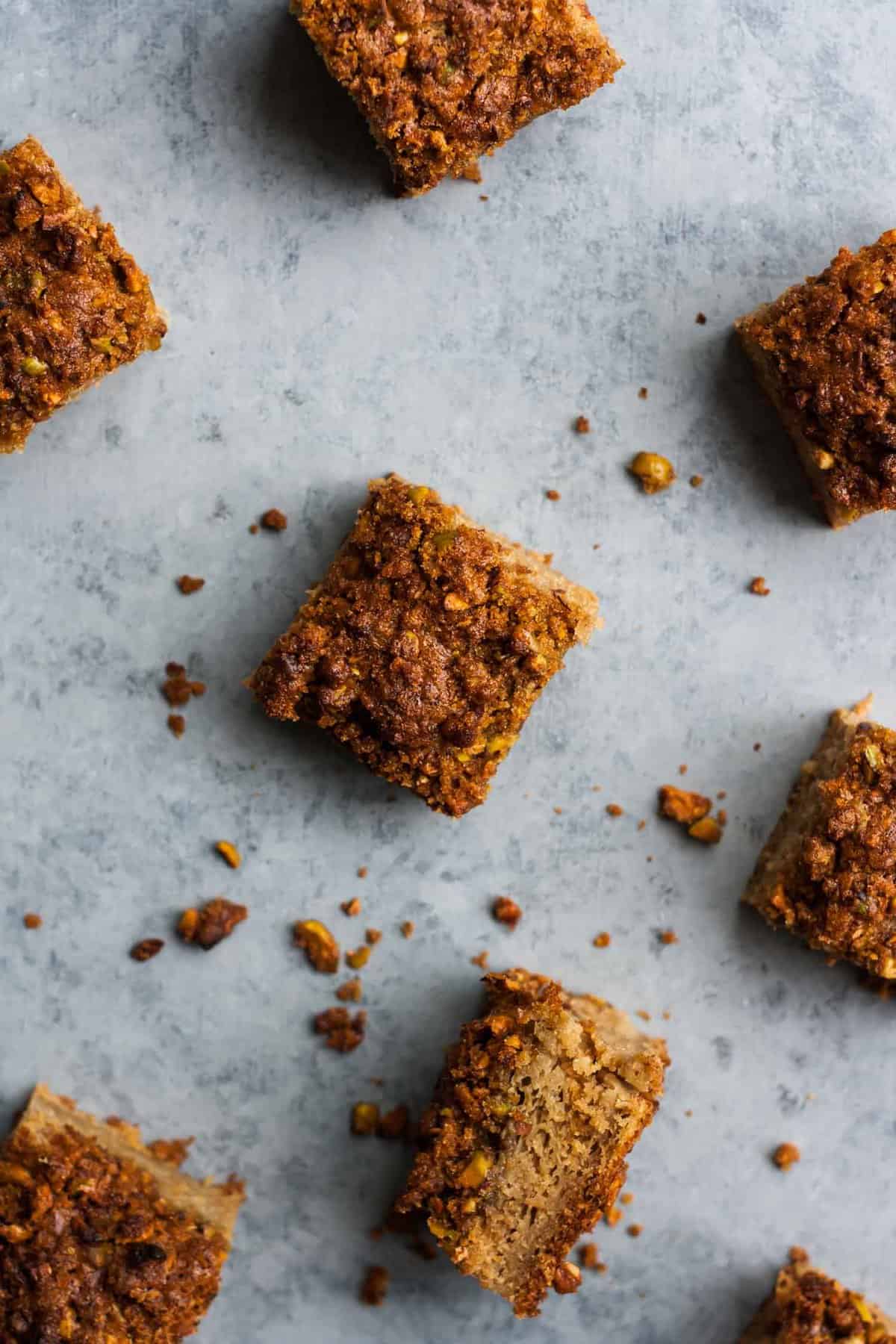 That's right! More rhubarb. It's definitely time. I felt it would be rude of me not to share this recipe with you, since it is just. so. good! There's still loads of rhubarb around (there is here, anyway!) and this recipe is particularly well suited to the kind of rhubarb around right now - i.e. regular rhubarb as opposed to the pretty pink forced rhubarb. And the rhubarb won't be around forever! So we've got to make the most of it. That makes me kinda sad but I'm also insanely excited for summer produce!
Also - cake is always a good idea. Right? Yes.
Especially Rhubarb Pistachio Greek Yoghurt Cake. This is the kind of cake that is just so easy to whip up. Too easy, perhaps? The most difficult thing about it is cooking the rhubarb - and that's not exactly difficult, it just requires a little planning ahead. I promise it's worth it.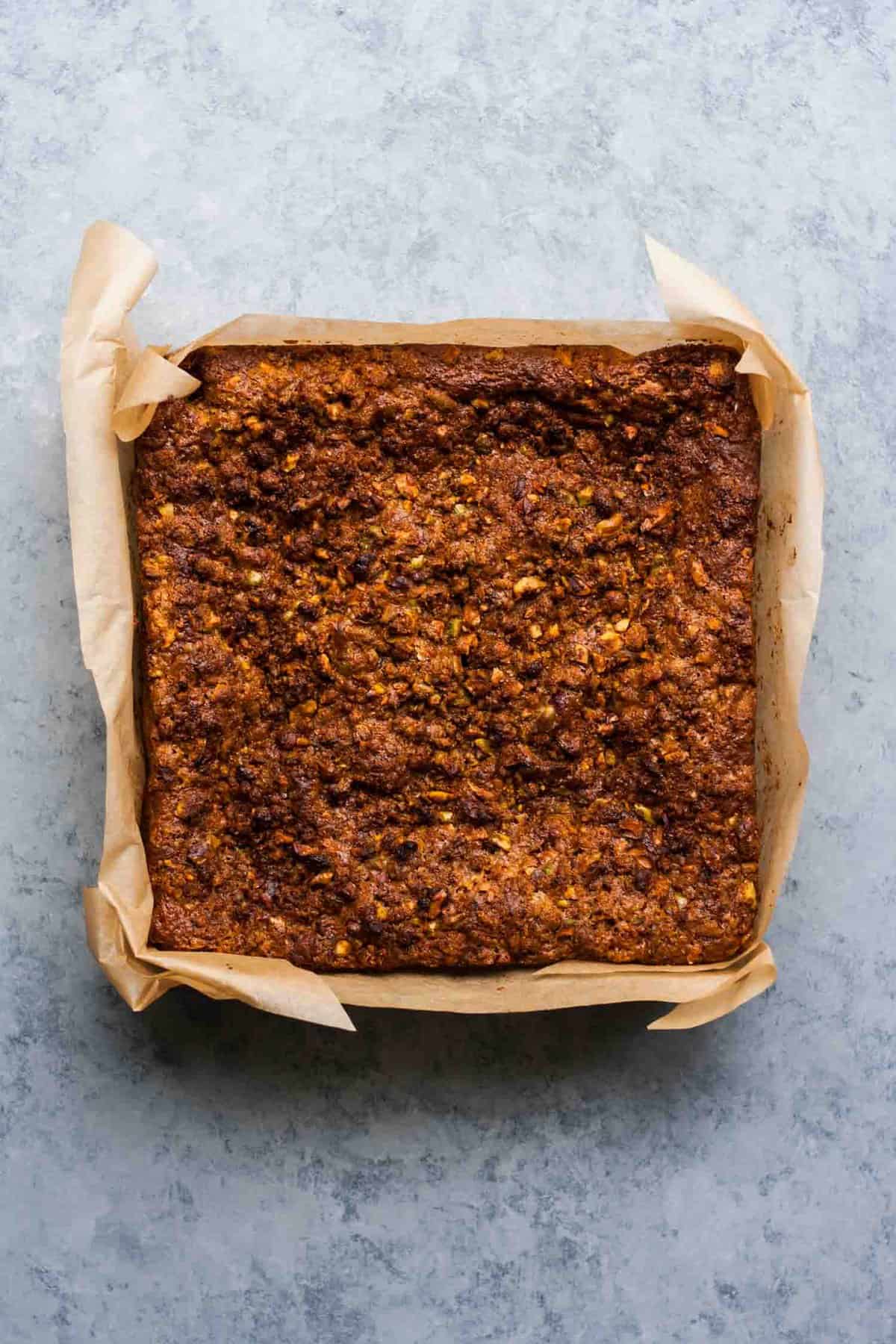 So basically, this cake consists of cooled, stewed rhubarb folded through an insanely delicious Greek yoghurt cake and topped with brown sugary, spiced pistachio streusel. Where rhubarb, pistachios and brown sugar are involved, you just know it's going to be good.
I'm not entirely sure of the origin of this recipe, except that it's something my husband grew up baking and eating. I love those kinds of recipes, don't you? In fact I wish I had more recipes like that up my sleeve but the fact is, I simply didn't have one of those upbringings you read about in idyllic cookbooks where the author describes learning to cook from their grandmother. That simply wasn't my reality. Besides the basics, I learnt to cook by watching Ready Steady Cook on TV after school and by watching the chefs who cooked in the hotel where I worked as a waitress. And by practicing, of course. Not such a romantic image but I wouldn't change it for the world!
I've adapted the original recipe (from wherever it came) a little bit because I can't help myself. I'll include a couple of tweaks in the recipe so that you can adjust it should you feel inclined to. It'll be delicious whichever way. Go on, you know Rhubarb Pistachio Greek Yoghurt Cake is in your future!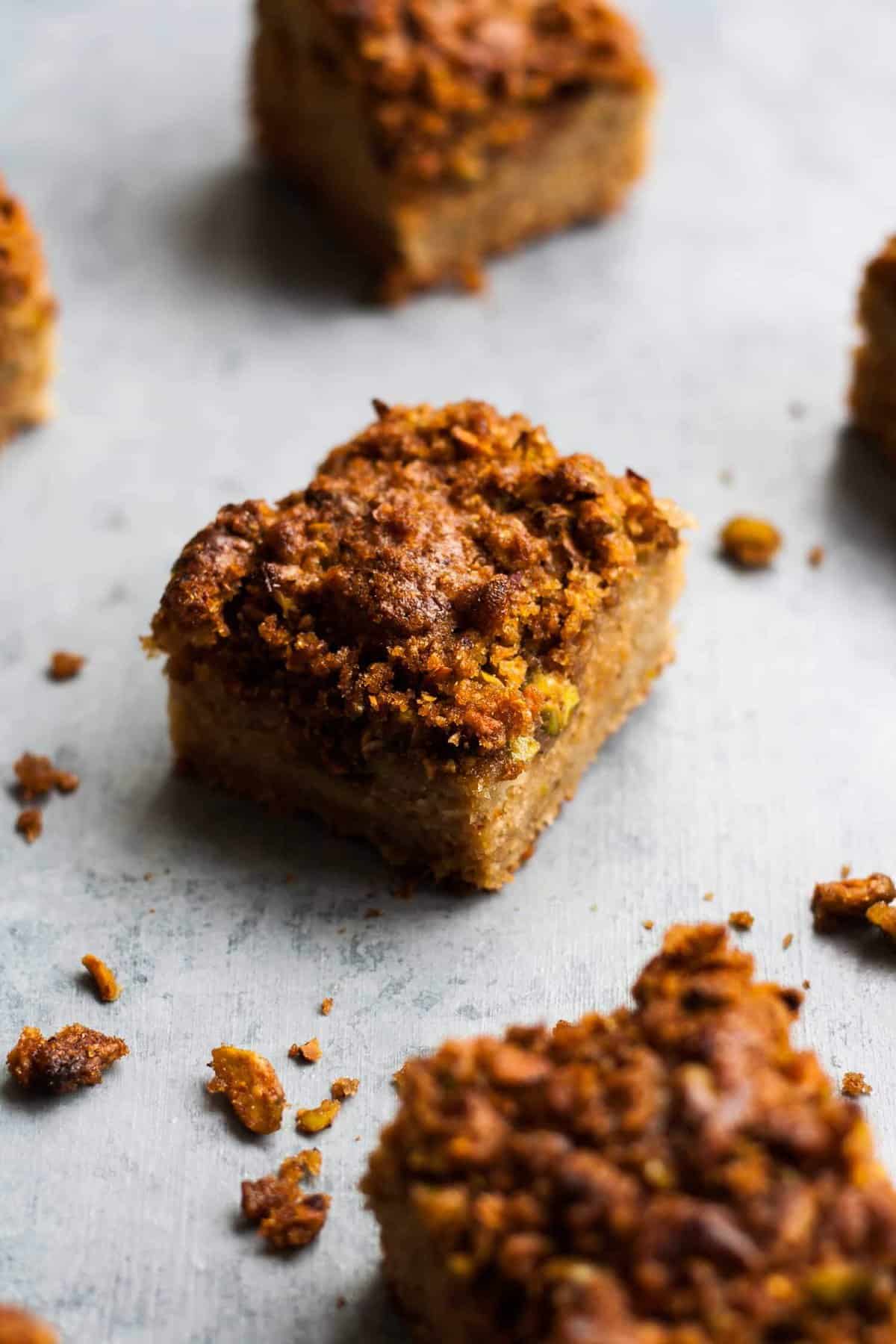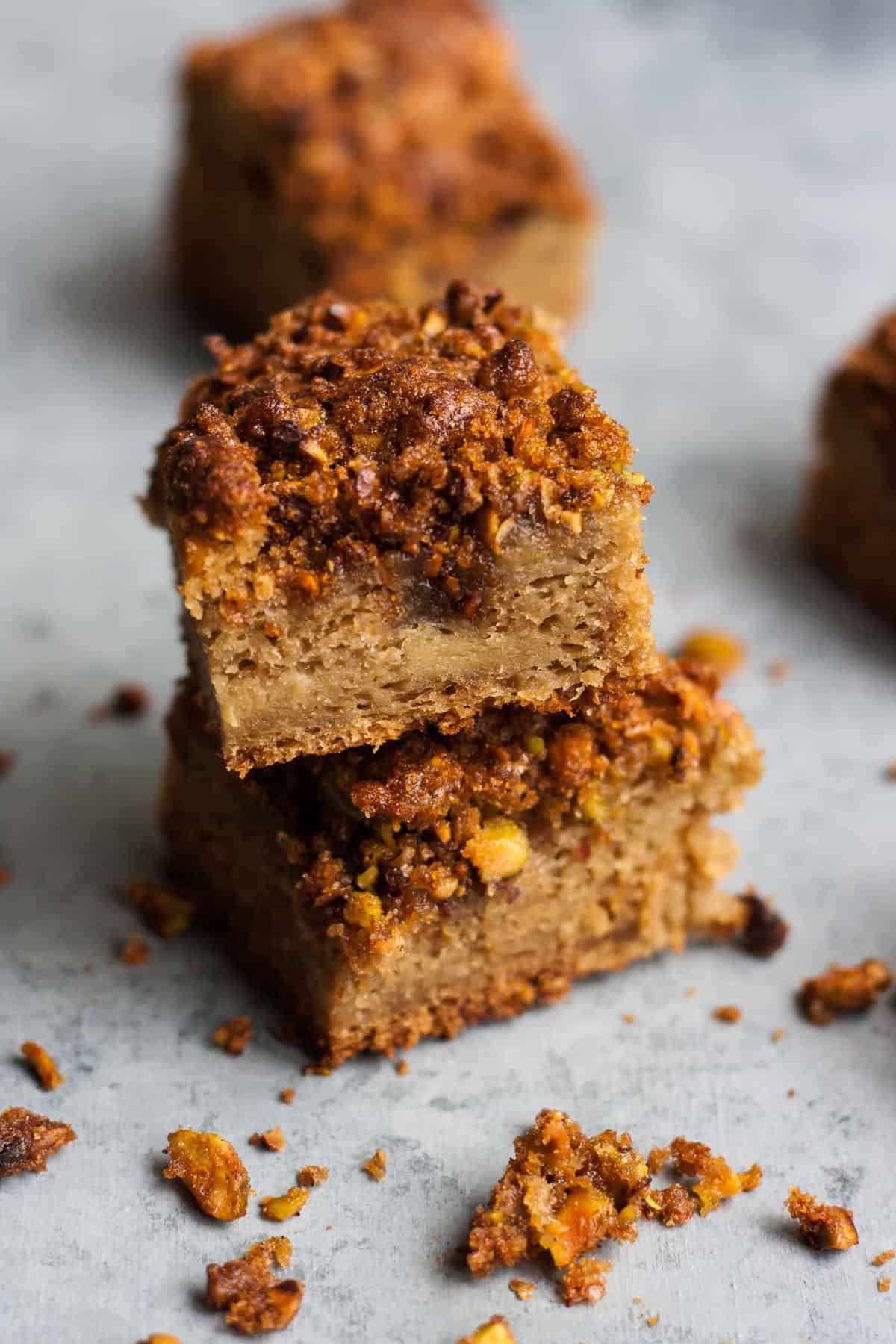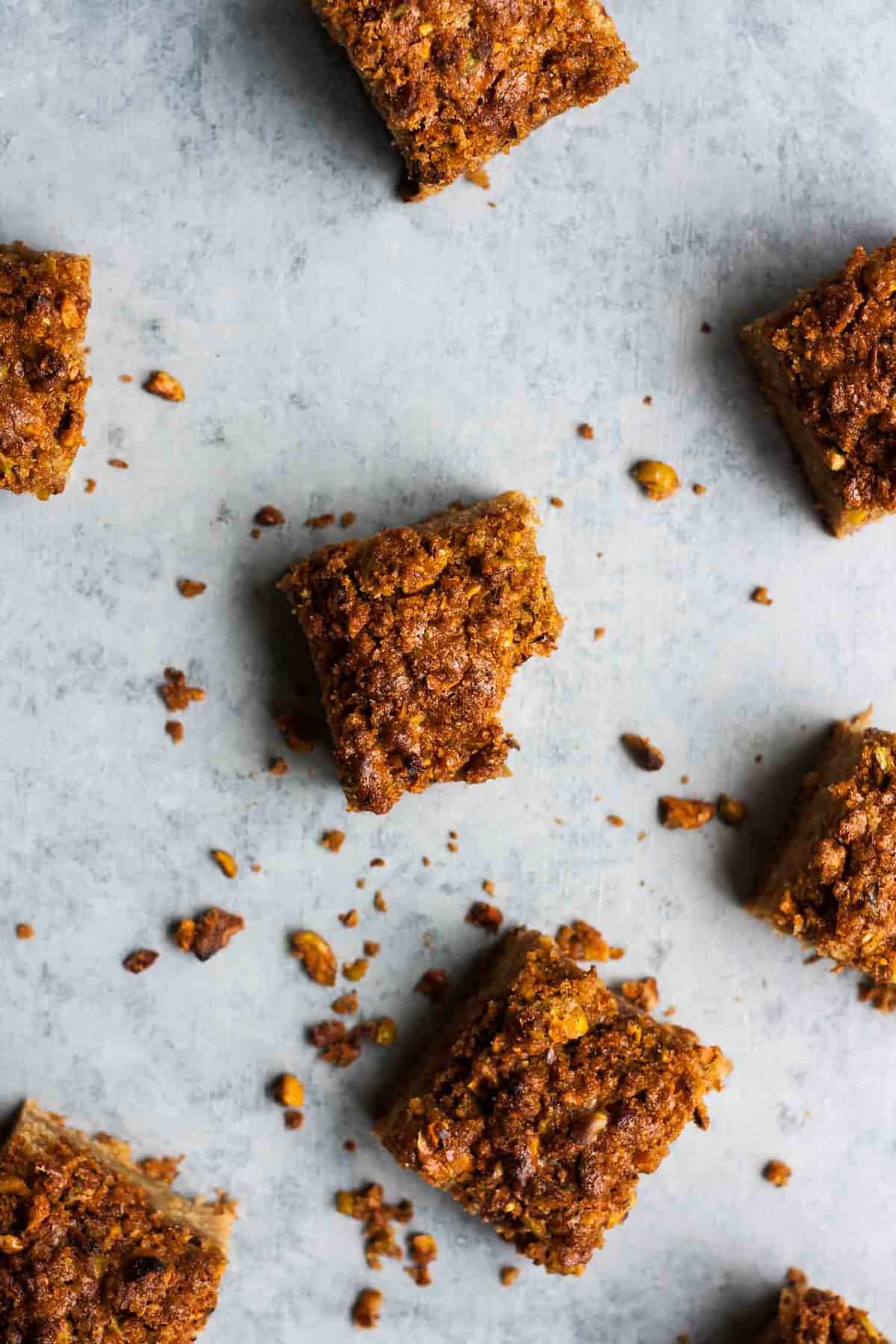 I mean, just look at that streusel topping! That's what dreams are made of.