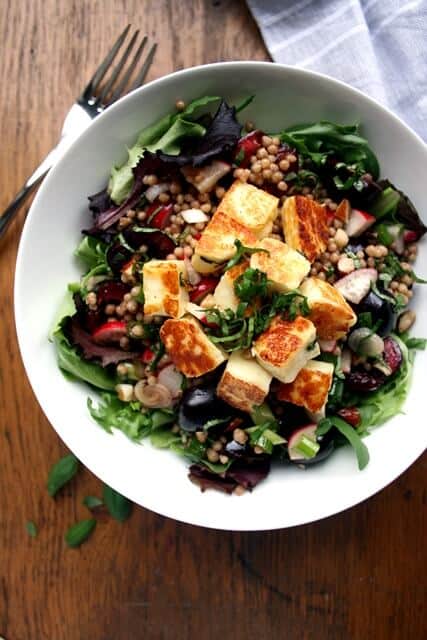 I've been away from these parts for a while, but oh, does it feel good to be back! I got pretty busy and as this blog is as yet unestablished and I hadn't quite got into the rhythm, it was easiest to set it aside for a while. I'm back a newly married woman (!) feeling refreshed and ready to do this thing!
So to the food! Of all the seasonal foods, arguably my most eagerly anticipated is cherries. Few things compare to the simple pleasure of a perfectly ripe English (preferably Kentish!) cherry, eaten straight from the fridge. I won't eat a cherry out of season so when the first crimson fruits appear in early July, I get a tad excited.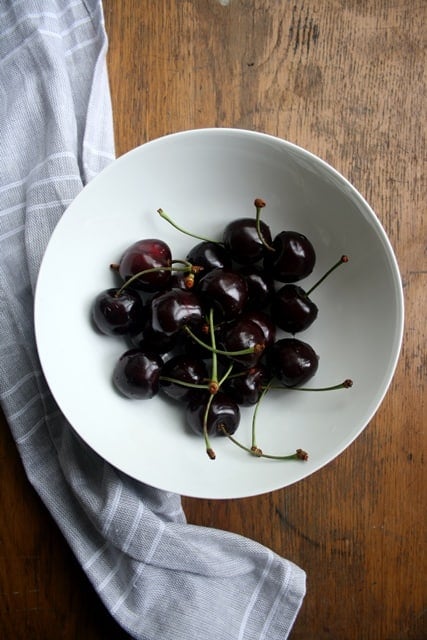 When I was younger, I turned my nose up at any food combining both sweet and savoury elements. My immature palate just couldn't handle it. And when I ate my dinner, I wanted it to be decidedly savoury - dessert could wait until after. But now, I'm endlessly fascinated with it. Now, fruit in salad is just the thing to do. So, naturally, I had to make me a cherry salad this summer.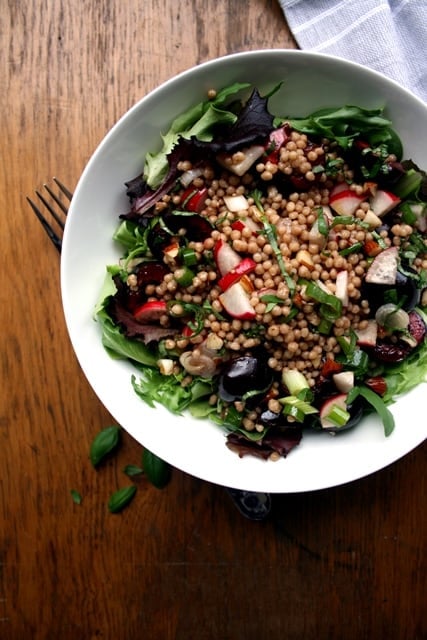 I knew I wanted to make a grainy salad. Quinoa just felt wrong and I had a box of maftoul sitting in the cupboard, bought on a whim a few months ago. It felt like the right thing to do. Have you ever eaten maftoul? It's a nubbly Palestinian giant wholemeal couscous and it's delicious. It has just the right amount of bite and a nutty flavour. Combined with a few more summer essential items and some salty halloumi (got to have that super savoury element) - this salad was an instant winner. It's all bound together with a simple balsamic vinaigrette - I used homemade cherry balsamic but any good balsamic vinegar will be great.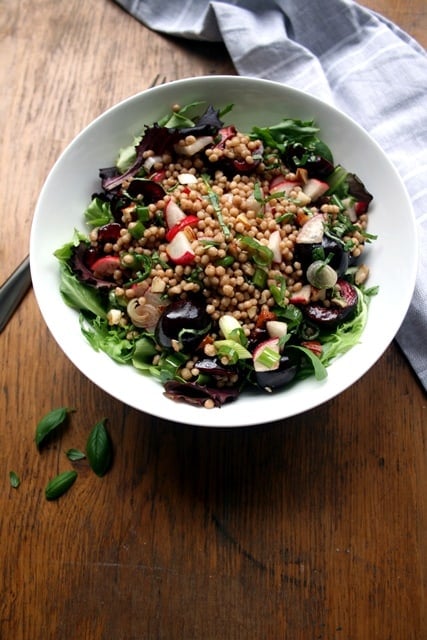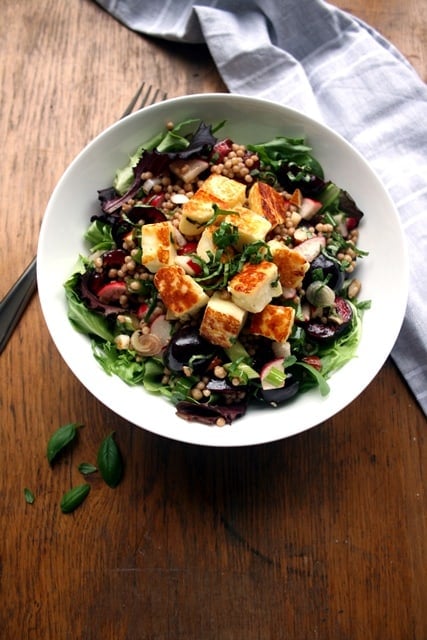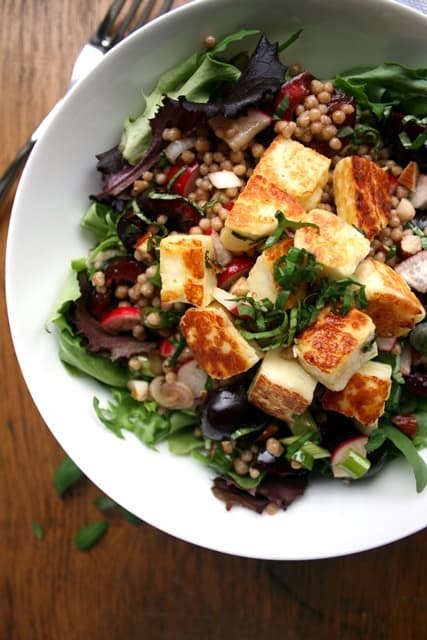 Go make it before the cherries disappear for another year!