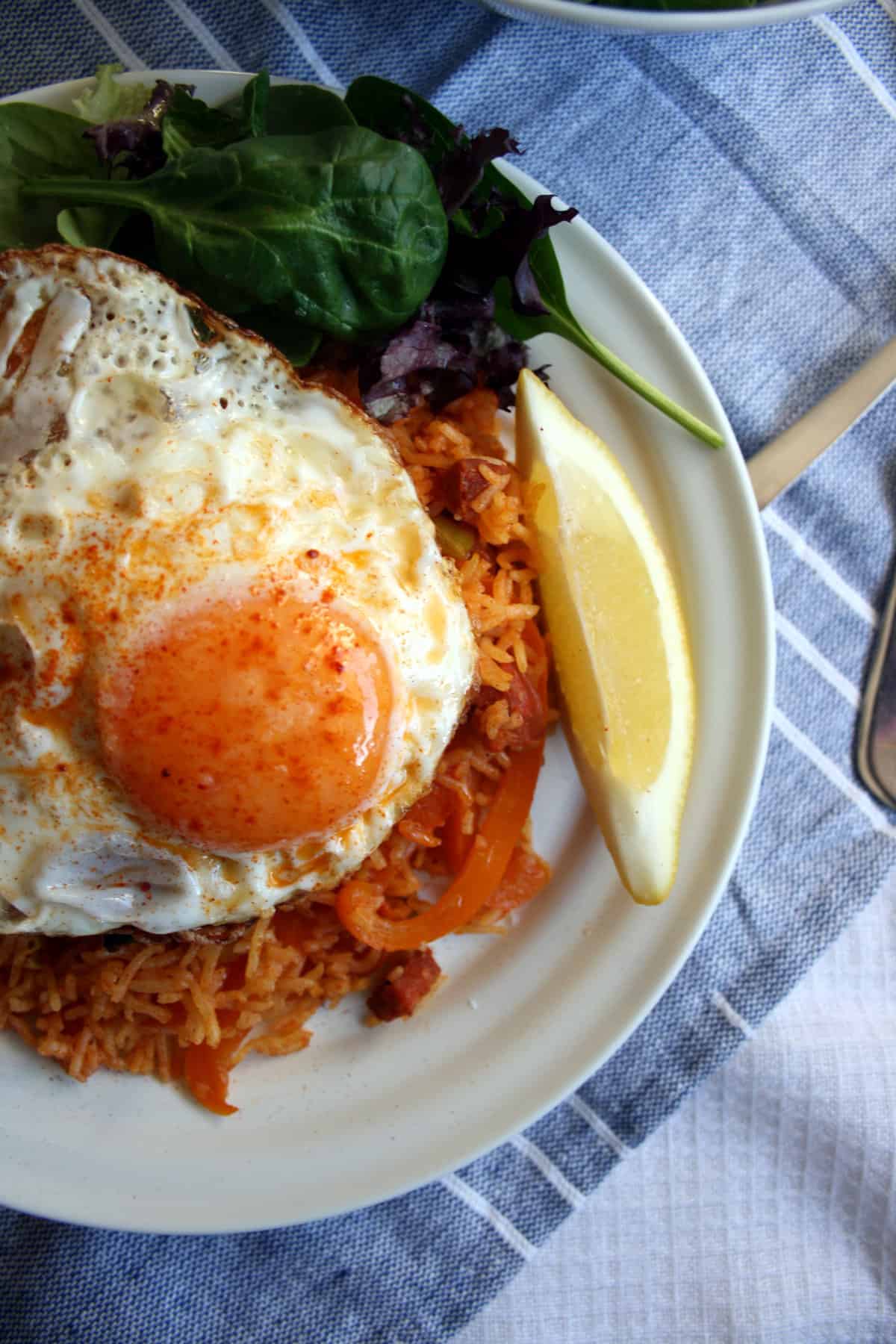 Now, I'm not one to cheat. When I'm cooking, I want the real deal. But, you know, I'm human and sometimes I come home from work and I just wanna EAT. Like, NOW. Even I just can't contemplate whipping up a real deal paella in that moment. And sometimes, I look in the fridge and it's like Old Mother Hubbard in there. Is there a more disheartening sight? Probably, but at 8pm after a long day at work, not to me. Enter 30-Minute Cheat's Paella. Emergency carbs delivery system for the minimally prepared and short of time.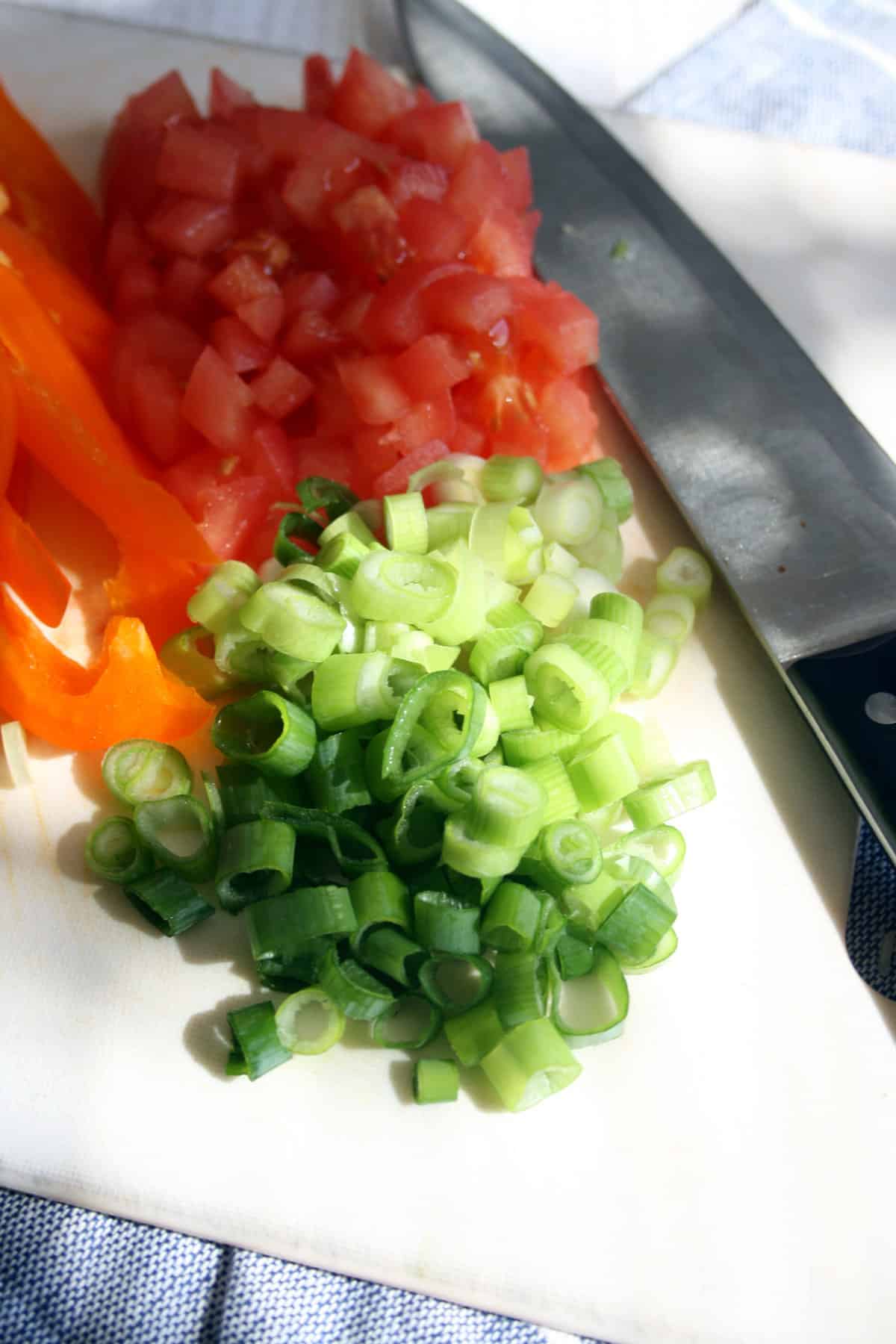 Now, there is some chopping involved, but I find that kinda therapeutic and you can do it whilst you're waiting for the rice to cook, so it's not like it adds to the cooking time at all. And the only meat involved is chorizo sausage so no dealing with raw meat at the end of a long day, let alone waiting for it to cook. You can even omit the chorizo if you really want to. But...really..?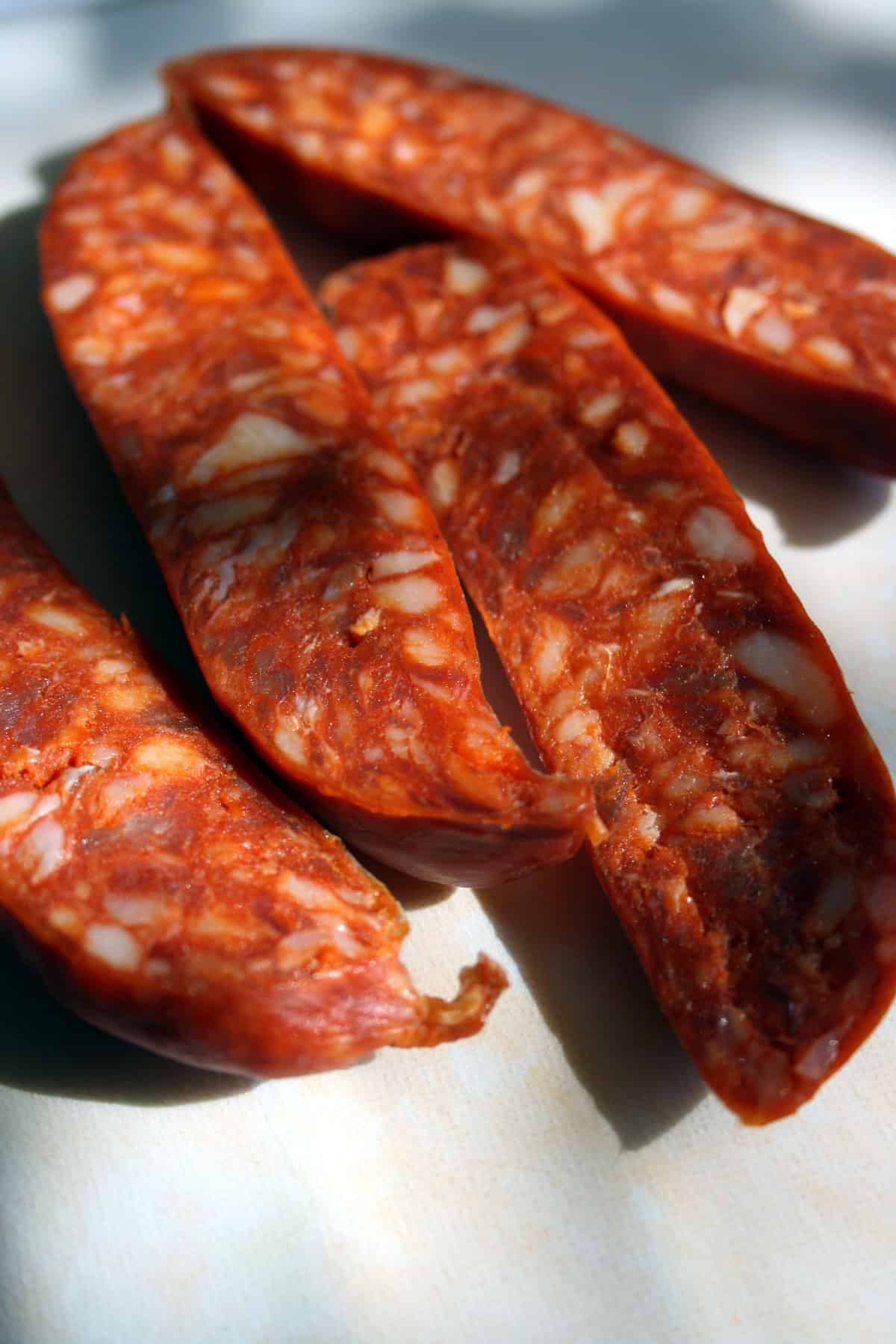 All things told, this is really nothing like paella. I mean, for a start, I'm using basmati rice here. And do they even put chorizo in paella? Probably not, but hey, we've already established that this isn't real paella. I daresay I'll probably post a recipe for actual paella one day. Anyway, this is really good comfort food and it comes together quickly. What more could you want? An egg on top, obviously.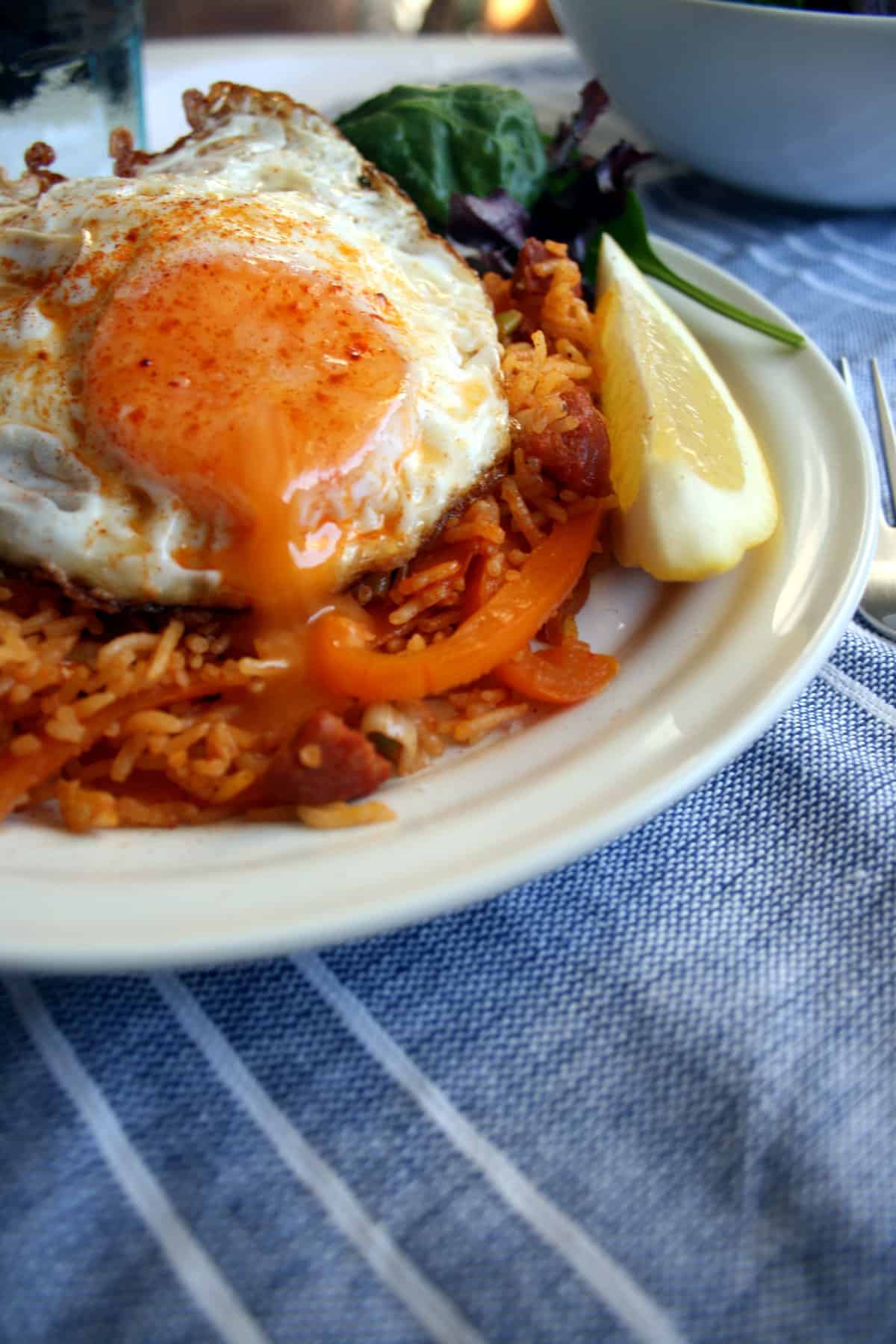 So here we have my 30-minute cheat's paella. It's fast, simple and delicious. I make it with chorizo, peppers and spring onions but you could pretty much change it up however you like. Don't like chorizo? Use bacon. Add mushrooms, peas, or any seasonal veg you like. Add prawns! That would be awesome. Whatever you have in your fridge, chuck it in. That's what this dish is about.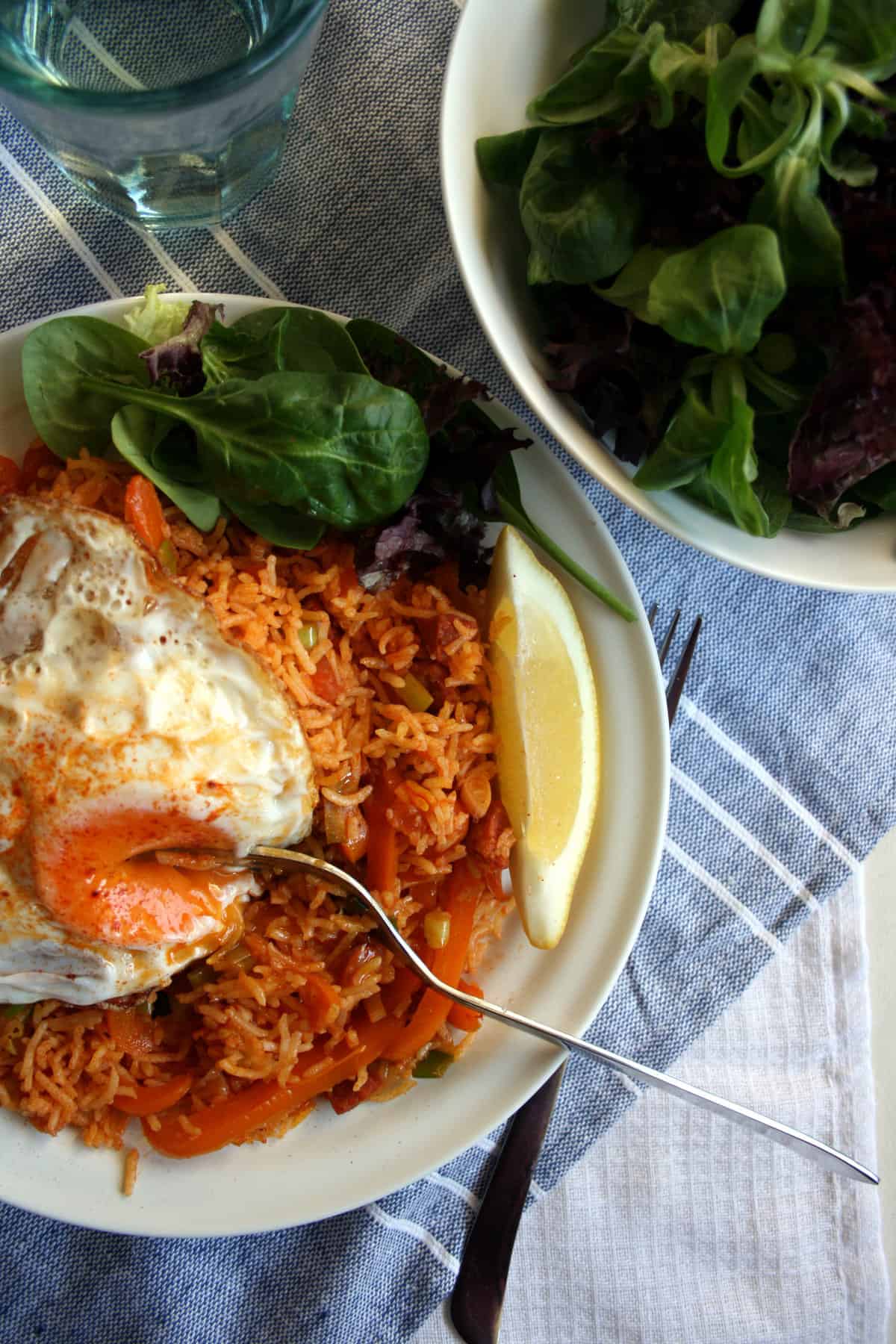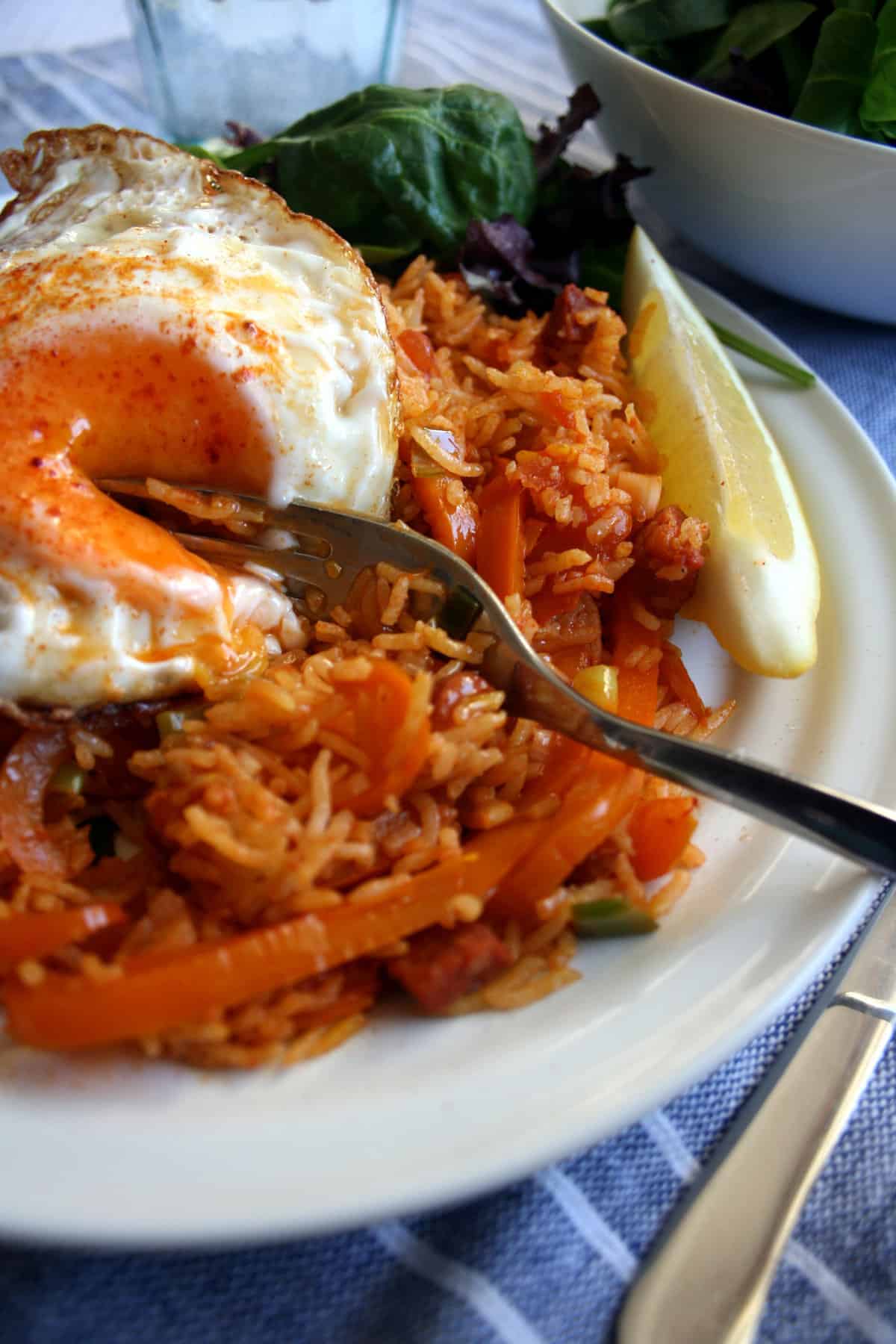 And don't forget that egg.