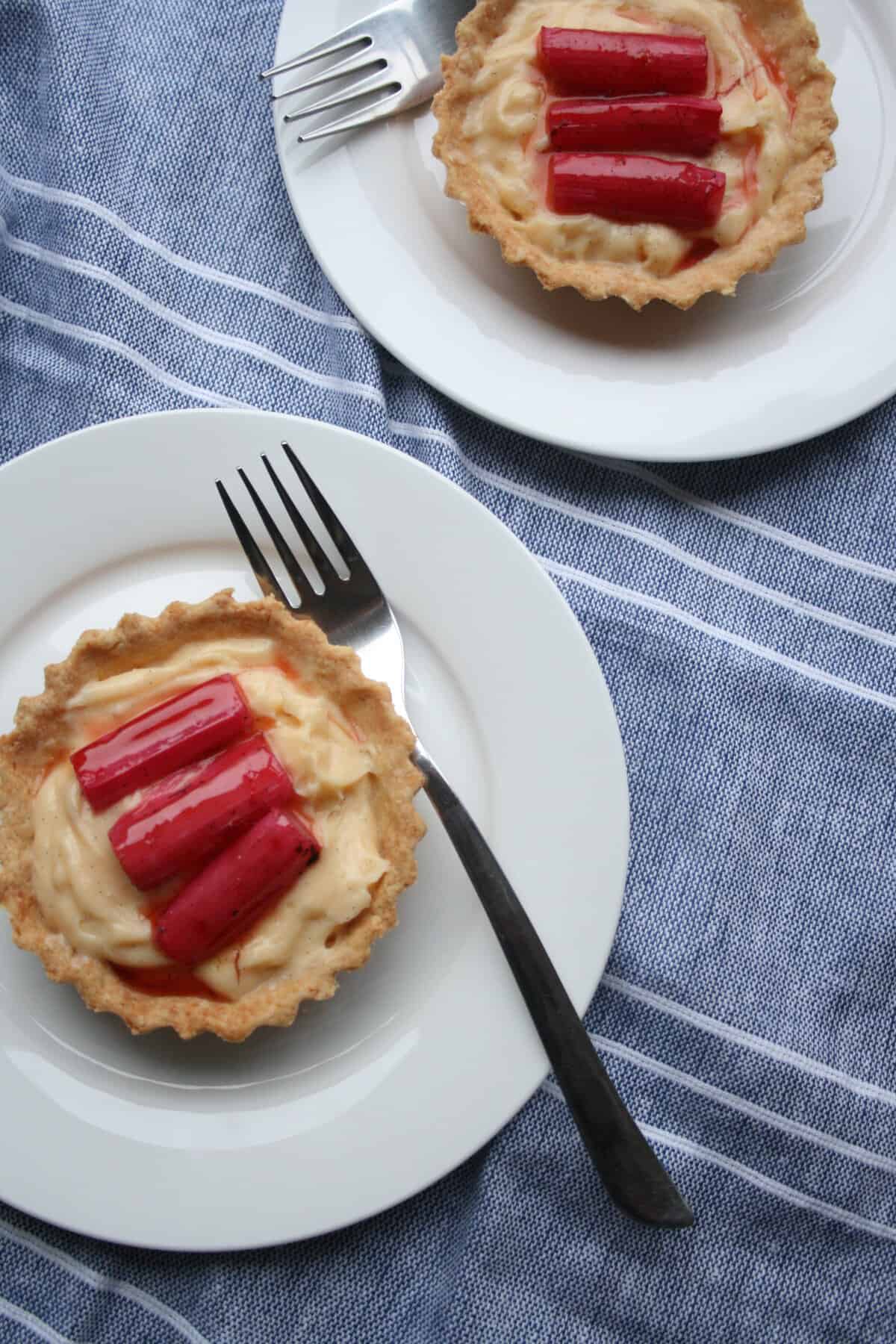 Who could resist the neon pink stems of forced Yorkshire rhubarb at this time of year? Not me, that's for sure. I mean, the contrast between those spindly pink spears and their chartreuse coloured withered leaves is pretty irresistible. Growing up, I loved rhubarb. We had a big patch of it in the back garden and I used to munch on it raw and dipped in sugar. I also loved rhubarb and custard sweets - the ones that burnt your mouth if you ate too many of them. Such an awesome combination, simple, yet perfect. So when I saw those beauties at my local greengrocers I knew what I must make.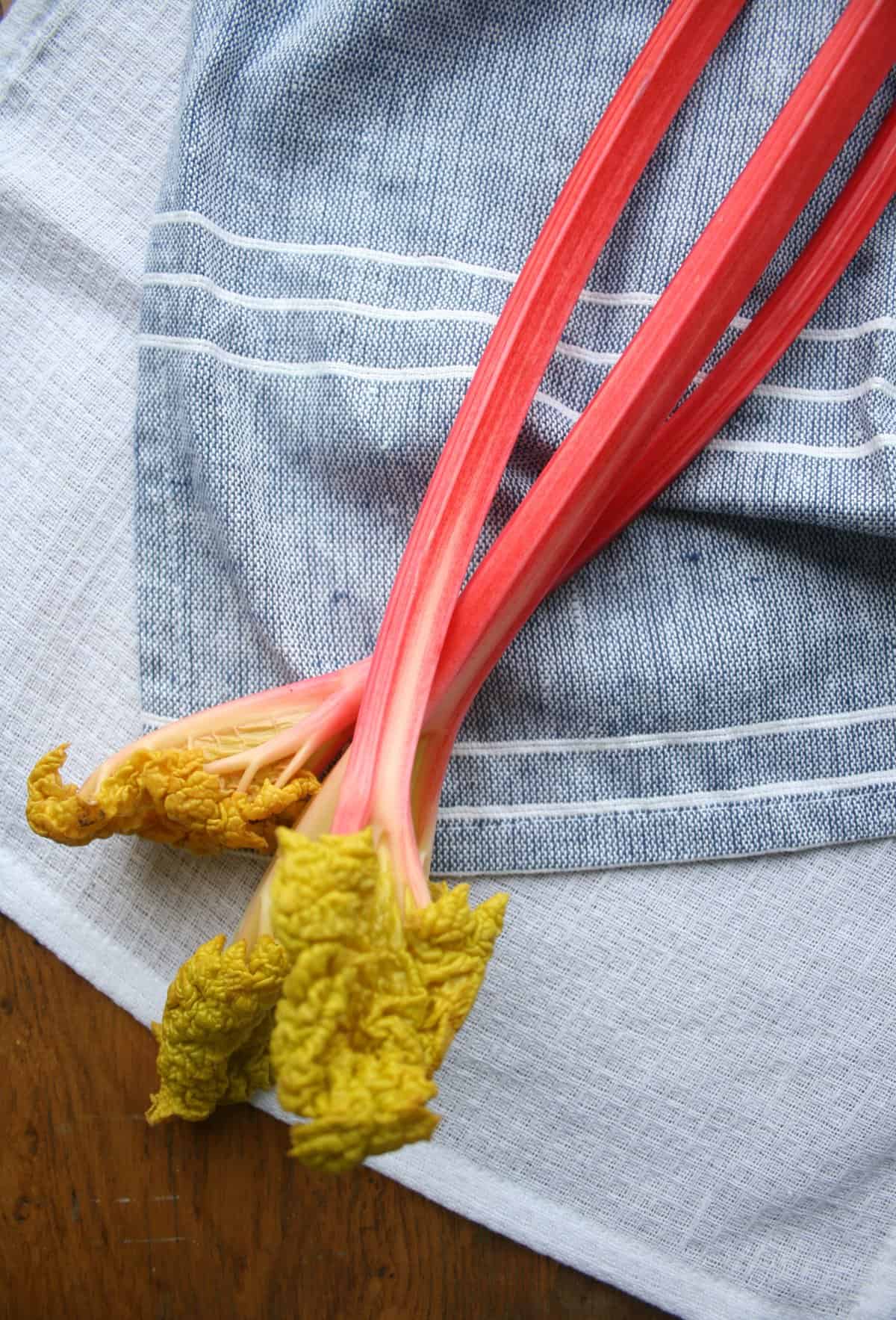 I wanted to do as little as possible to the rhubarb to really let it shine. There is nothing fancy about these tartlets - just a few good ingredients treated well. A light almond pastry encases a luscious, vanilla-rich crème pâtissière and is topped with the rhubarb, gently roasted with more vanilla and a touch of amaretto liqueur. A little indulgent treat. The cool thing about using forced rhubarb whilst it's here (grab it while you can!) is that it isn't as tart as field rhubarb so you don't have to add as much sugar to it. Also, the thick pastry cream provides the perfect counterpoint to the sharpness anyway - I'd hardly call it a health food but it helps!
This isn't a speedy dessert, but the individual processes are simple and make for a perfect afternoon of lazy baking if you like that kind of thing. I sure do.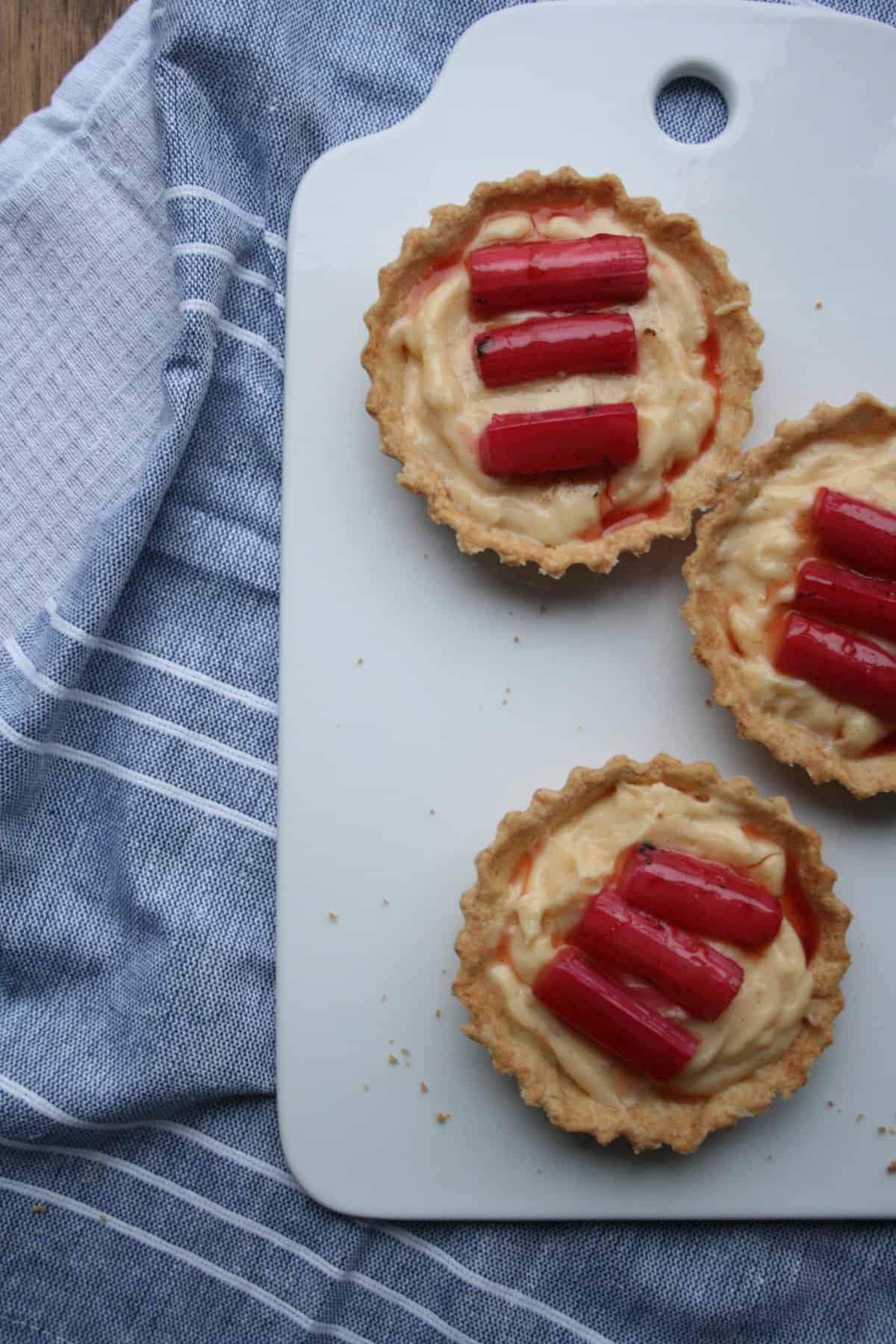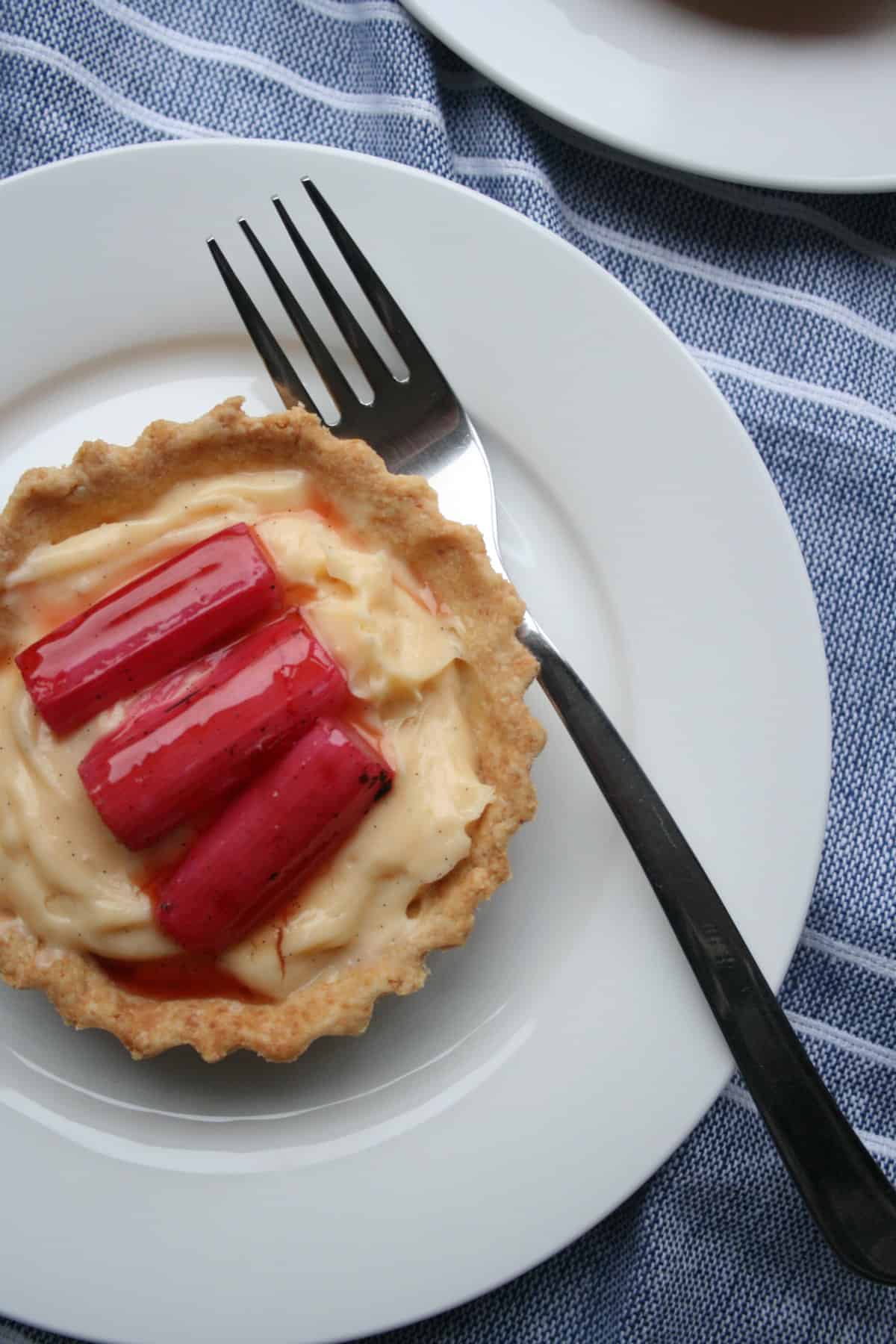 Crème pâtissière recipe from Rachel Khoo.