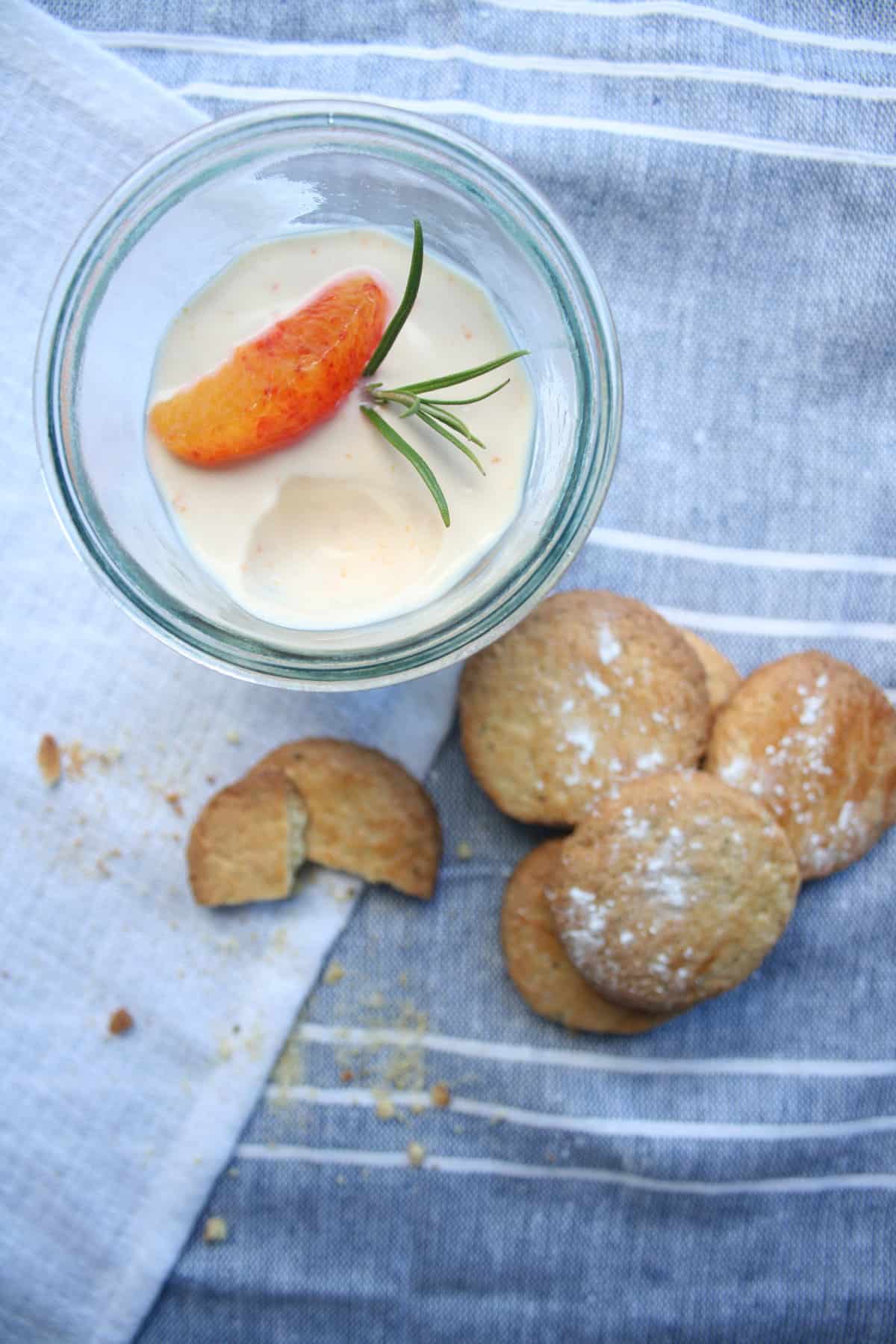 What on EARTH is a posset, you ask? Even I had to look it up to be perfectly honest. It just came to me as I was pondering what to make with my beautiful blood oranges one day. "I know", I thought, "I'll make a blood orange posset!". It's one of those things that you know and accept is a thing, but without being able to explain why. Like when you can confidently use a particular word but can't explain what it means, or is that just me? The only thing I could tell you for certain is that it's a traditional British pudding, kind of like a syllabub. And maybe that's enough, because frankly, if it tastes good, that's certainly enough for me.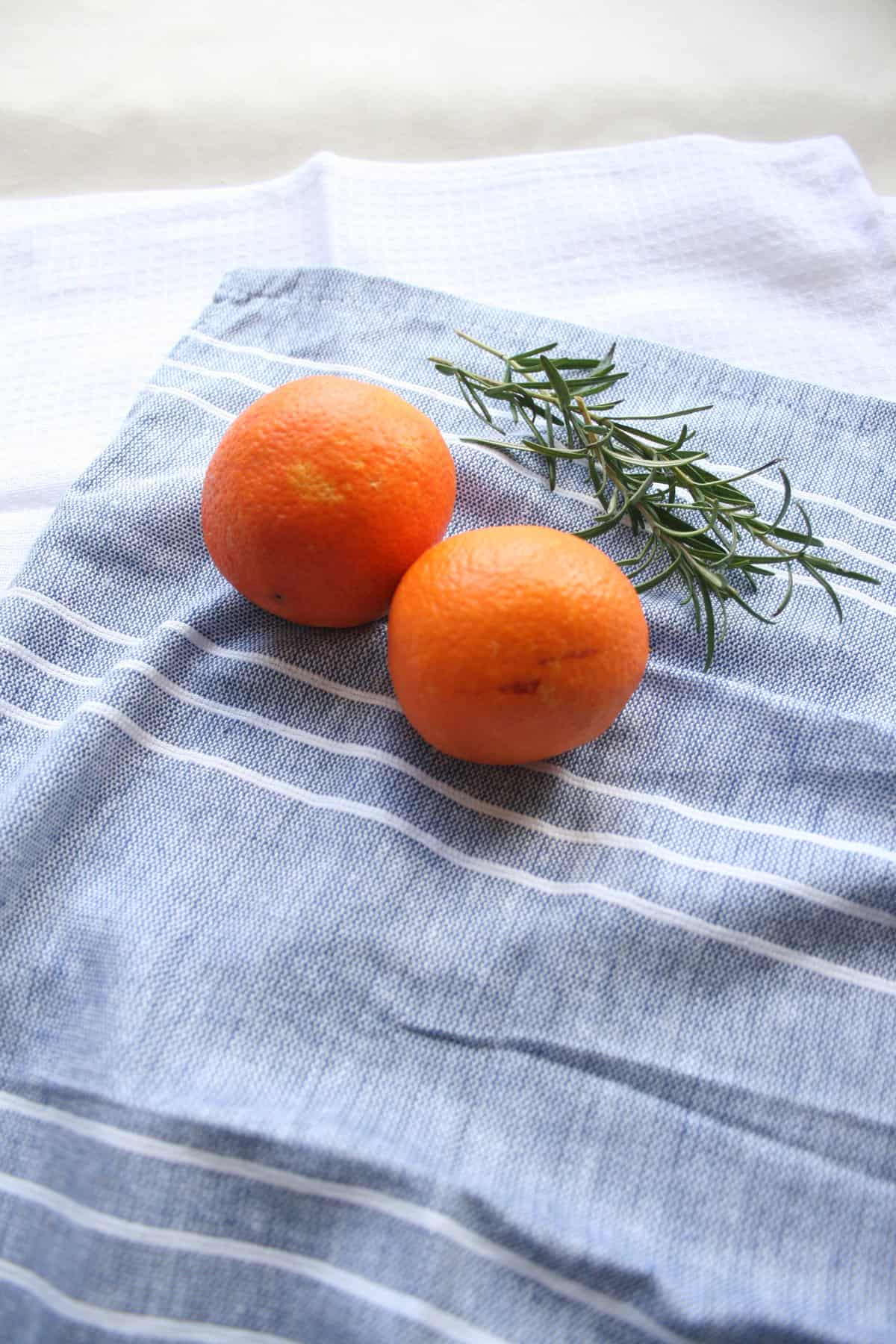 It's sad that those ruby red oranges won't be with us for much longer but that's all the more reason to embrace them and make these possets! This is surely one of the easiest desserts ever - you just need 3 ingredients. 1-2-3, done! It's a lovely, simple way to showcase the unique flavour of those sanguine fruits. And, because I like to be fancy, I made some little rosemary-flecked biscuits to dunk in for that much-needed crunch. They used to serve something similar with pannacotta at the hotel I used to waitress at. I remember that I was initially offended at the idea of rosemary shortbread but after trying them I was utterly convinced. So I know they sound a little weird, but if my under-refined 17-year-old palate could handle them back then, I mean it, you should give them a try! The flavour is subtle yet distinctive and works incredibly well with the blood orange.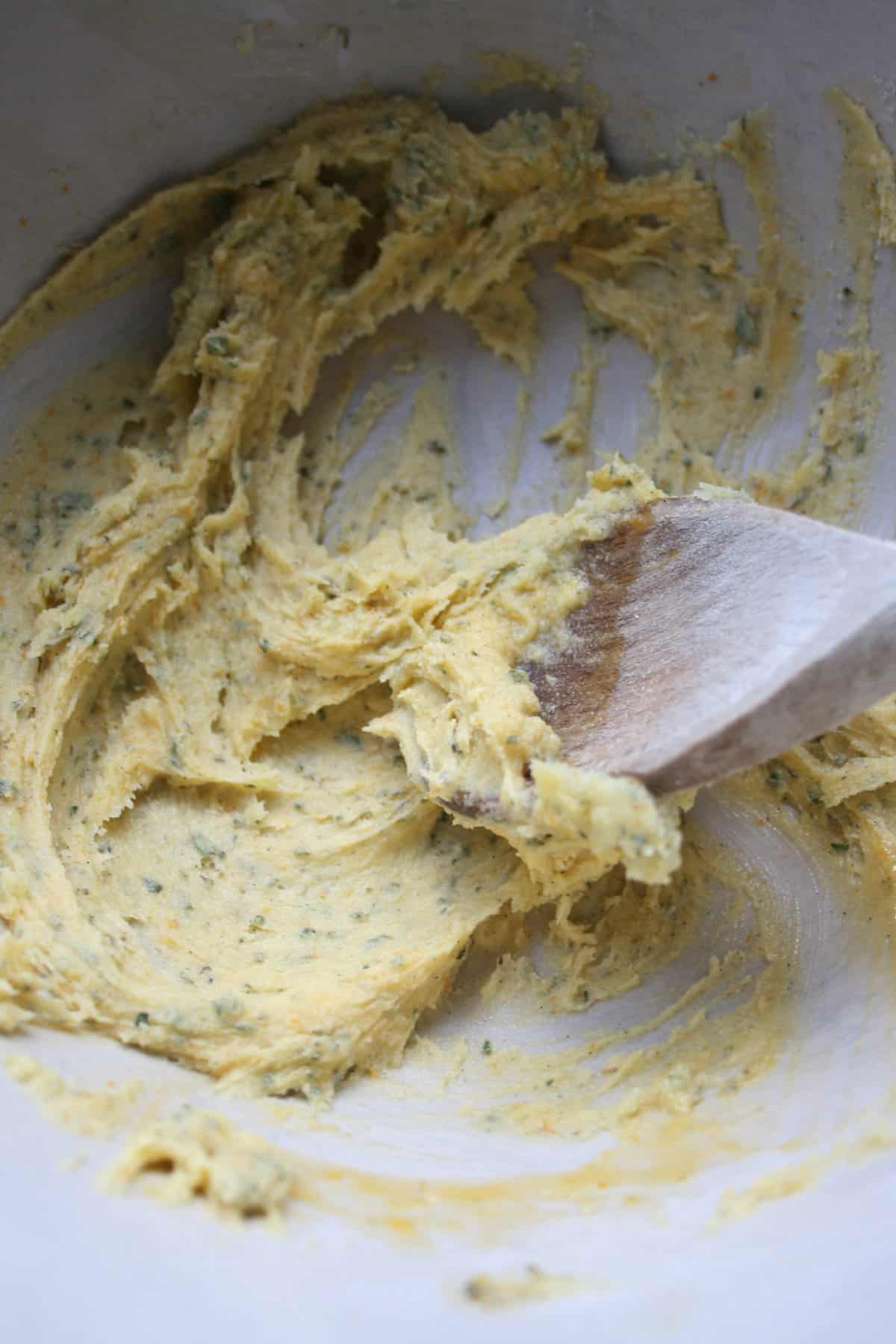 These possets are silky smooth and ultra-rich with the bright flavour of blood orange and the prettiest pale pink hue. Serve them in shot glasses or little espresso cups for the perfect sized portion (the glass you see in these photos is waaay too big for one person) and don't forget the crunchy biscuits!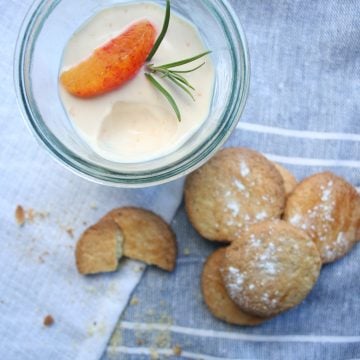 Blood Orange Posset with Blood Orange and Rosemary Biscuits
A delightfully refreshing blood orange posset that is simple to make with blood orange and rosemary biscuits to enjoy with it
Print Recipe
Pin Recipe
⭐️ Rate Recipe
Ingredients
300

ml

double cream

60

g

caster sugar

2

blood oranges

,

scrubbed under hot water to remove any waxy coating
Instructions
For the posset: Mix together the cream and 60g sugar in a saucepan and set over a low heat. Gradually heat the mixture to boiling point, then continue to simmer for 3 minutes.

300 ml double cream,

60 g caster sugar

Take the pan off the heat and strain the mixture into a bowl. Leave to cool for a while (I left it for 30 minutes).

Zest one of the blood oranges using a fine grater. Squeeze the juice into the cooled cream mixture and add the zest. Whisk together thoroughly. Pour into espresso cups or shot glasses and chill in the fridge for 2-3 hours.

For the biscuits: Cream together the butter and 75g sugar. Add the rosemary, the zest of the remaining blood orange and the vanilla and work into the creamed mixture. Stir in the egg yolk until you have a nice smooth mixture.

75 g caster sugar,

50 g unsalted butter,

1 tablespoon finely chopped rosemary,

½ teaspoon vanilla bean paste,

1 egg yolk

Sieve together the flour, cornflour, baking powder and salt. Gradually work these dry ingredients into the creamed butter and sugar. Add the juice of the remaining blood orange and bring everything together to form a dough. Wrap in cling film and rest in the fridge for 20-30 minutes.

150 g plain flour,

50 g cornflour,

¼ teaspoon baking powder,

pinch of salt

Preheat oven to 180 degrees C. Line a baking sheet with parchment or a non-stick baking mat. Flour your work surface and roll out the dough to ½ cm thick. Cut out rounds using a 2" cookie cutter - you should get about 25-30. Brush the tops lightly with egg white and bake for 12-15 minutes until golden and crisp.
Notes
You'll have to reroll the dough to get the full number of biscuits - be gentle and just be aware that they might not be as crisp once the dough has been reworked.
The nutrition label includes all the biscuits made (25-30) as well as the posset. The amount of biscuits is far more than for four people.
Nutrition
Calories:
459
kcal
|
Carbohydrates:
75.3
g
|
Protein:
6.5
g
|
Fat:
15.5
g
|
Saturated Fat:
9.3
g
|
Polyunsaturated Fat:
1
g
|
Monounsaturated Fat:
4
g
|
Cholesterol:
89.1
mg
|
Sodium:
596.1
mg
|
Potassium:
316.4
mg
|
Fiber:
3.6
g
|
Sugar:
43
g
|
Vitamin A:
183.3
IU
|
Vitamin C:
48.7
mg
|
Calcium:
111.5
mg
|
Iron:
2.3
mg
Did you make this recipe?
Leave a comment below with how you got on and don't forget to give the recipe a rating ⭐️⭐️⭐️⭐️⭐️. You can also tag @eatloveeats on Instagram - we love to see your creations!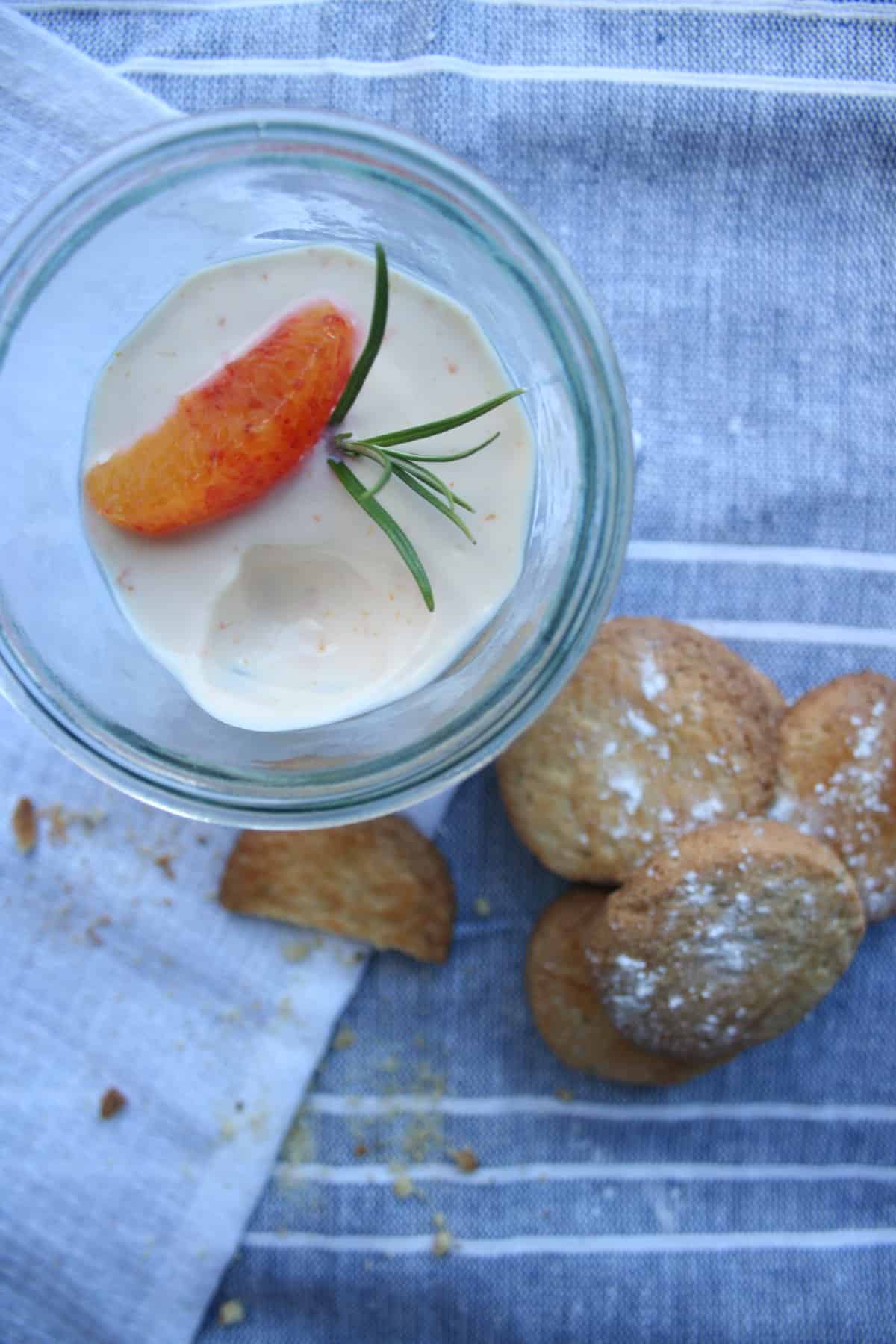 Posset recipe slightly adapted from James Martin.