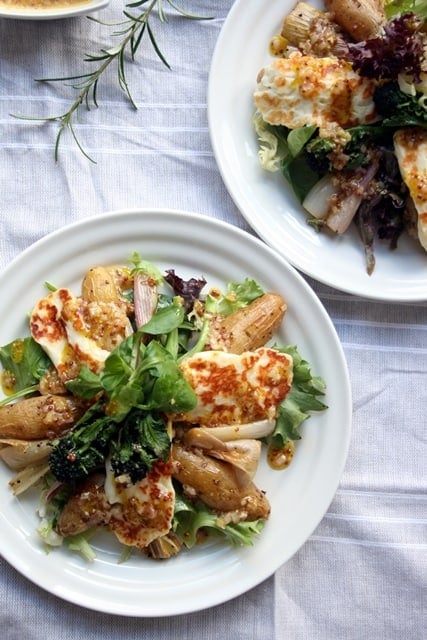 I love this time of year. I genuinely love every season. Okay so perhaps that's easy to say when you live in England, where we enjoy an embarrassingly tame climate but trust me - when the rest of the world (or so it seems) is waist-deep in snow, the merest smattering of flakes sends us Brits into panic mode. I read an article a few days ago which said something along the lines of "Boston currently under 9271 inches of snow, yet city is functioning as normal" and nearly wet myself.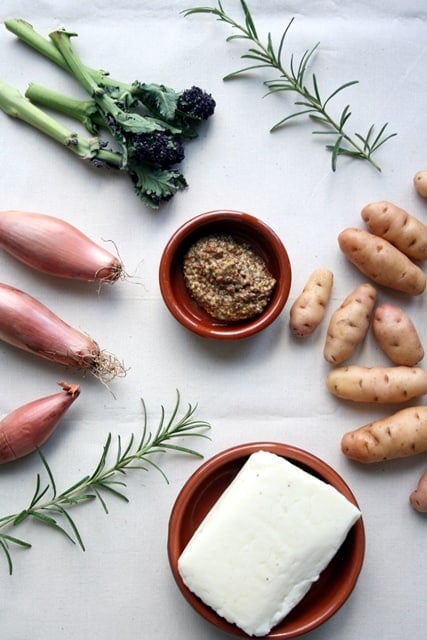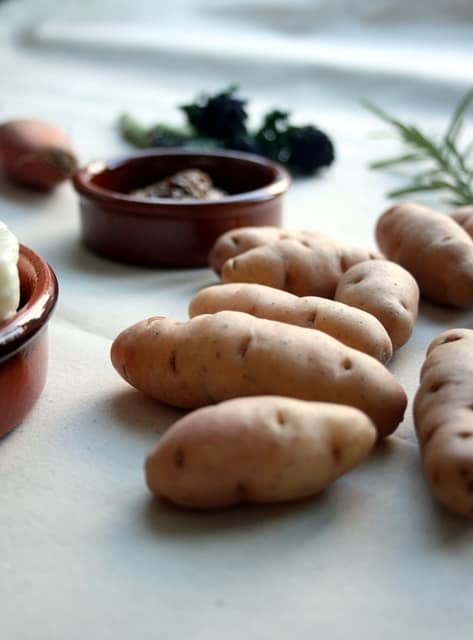 Third post in and I'm talking about the weather. Did I mention I'm British? What was I talking about again?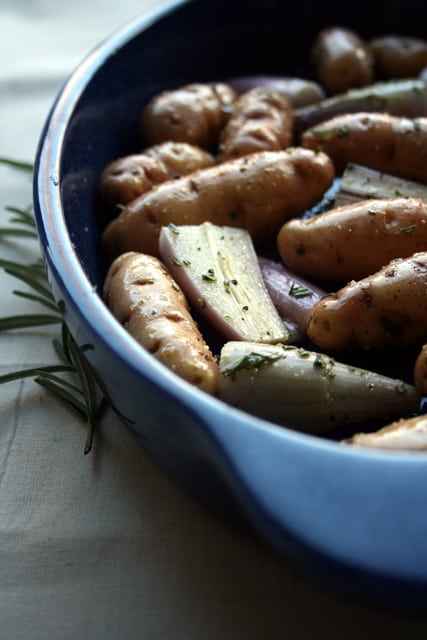 Ah yes. My unseemly love of winter. I just think that whatever time of year it is, there is always something to be grateful for. For my food-obsessed self, one such thing is seasonal produce. There is always something exciting to embrace during its fleeting season. Right now, I'm thrilled for the reappearance of purple sprouting broccoli. Not sure if it's the flavour or the mere look of the stuff. It's so pretty! We eat with our eyes as much as anything else, right? I just love how robustly flavoured winter veg is. It's like all that effort to grow in these difficult months is just so worth it.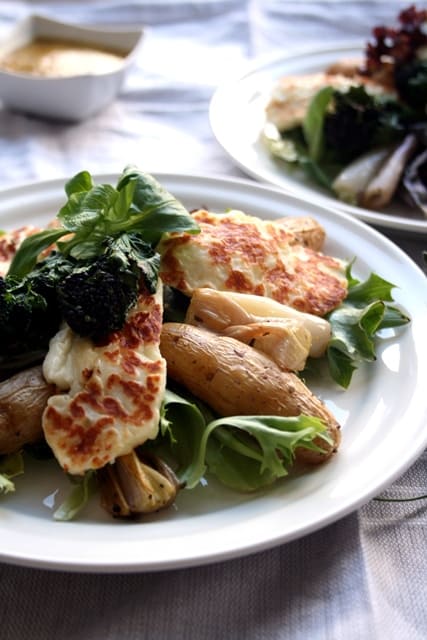 So onto this salad. In the dead of winter, let's face it - we're not craving salad. But I'm using the term loosely here. No, this is real comfort food. Sweet shallots, creamy roasted potatoes, salty, chewy halloumi and that pretty purple PSB with a lovely tangy dressing drizzled on top? Salad? Only because I piled it all on top of a handful of leaves, really.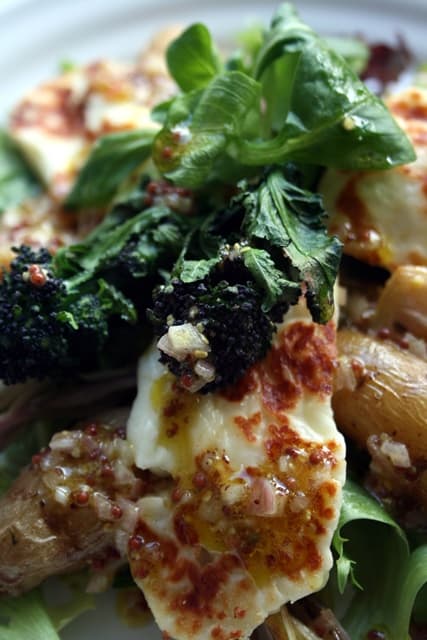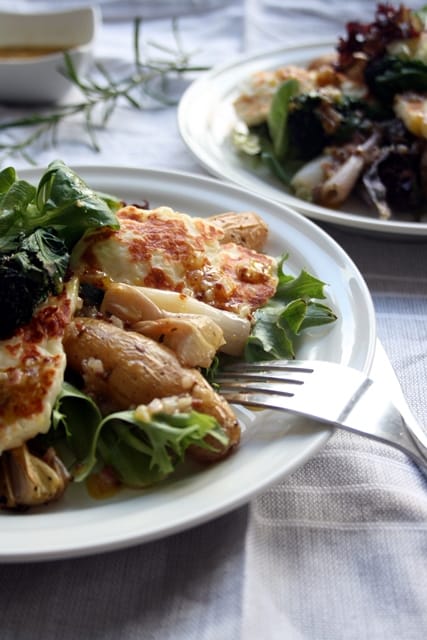 Dressing slightly adapted from The French Kitchen.