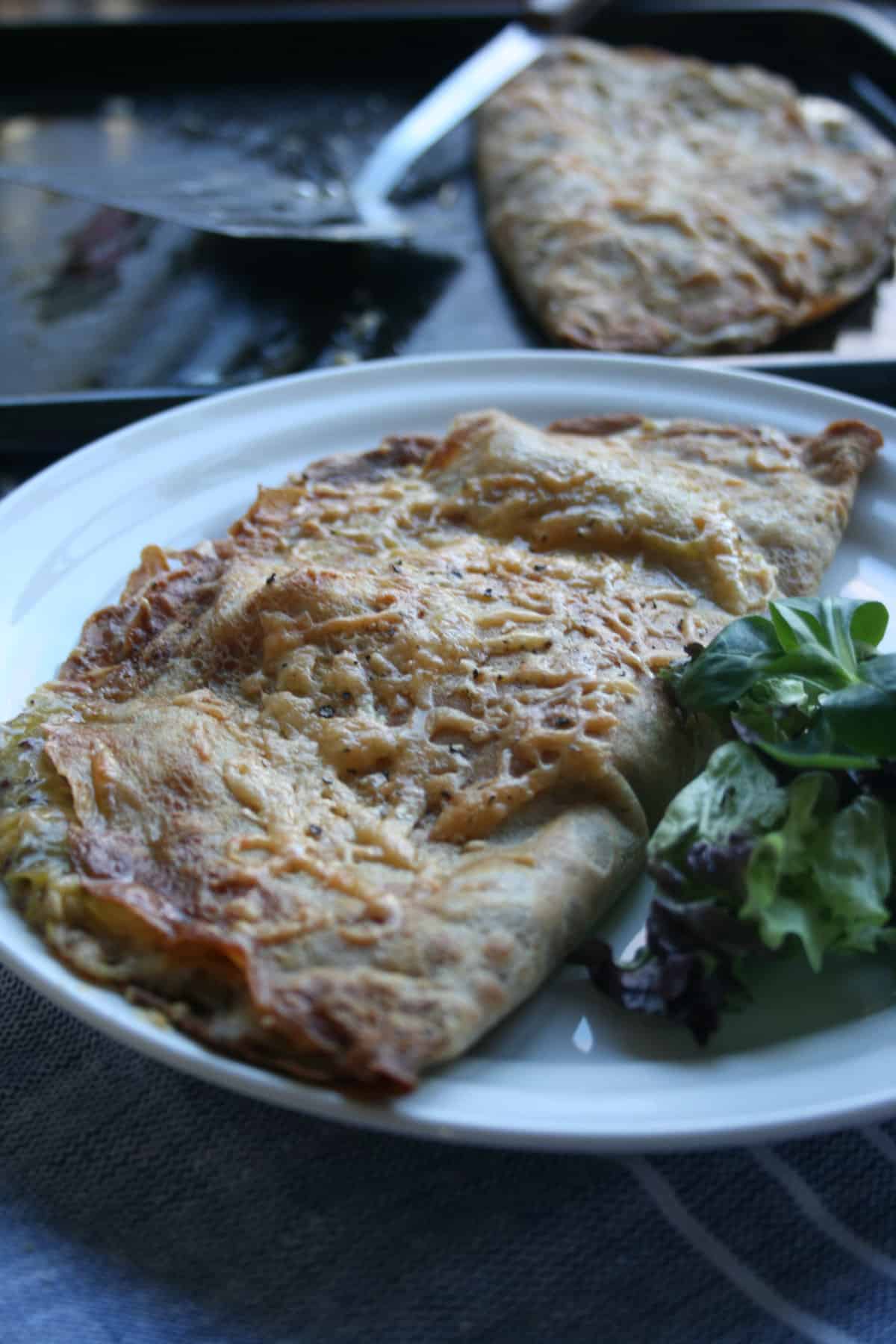 Happy Pancake Day! I don't observe Lent personally, but as with the rest of the food-related holidays (not sure it's an actual holiday, but whatever), I'm more than happy to jump onto the bandwagon. More food is always a good thing, yes? Yes.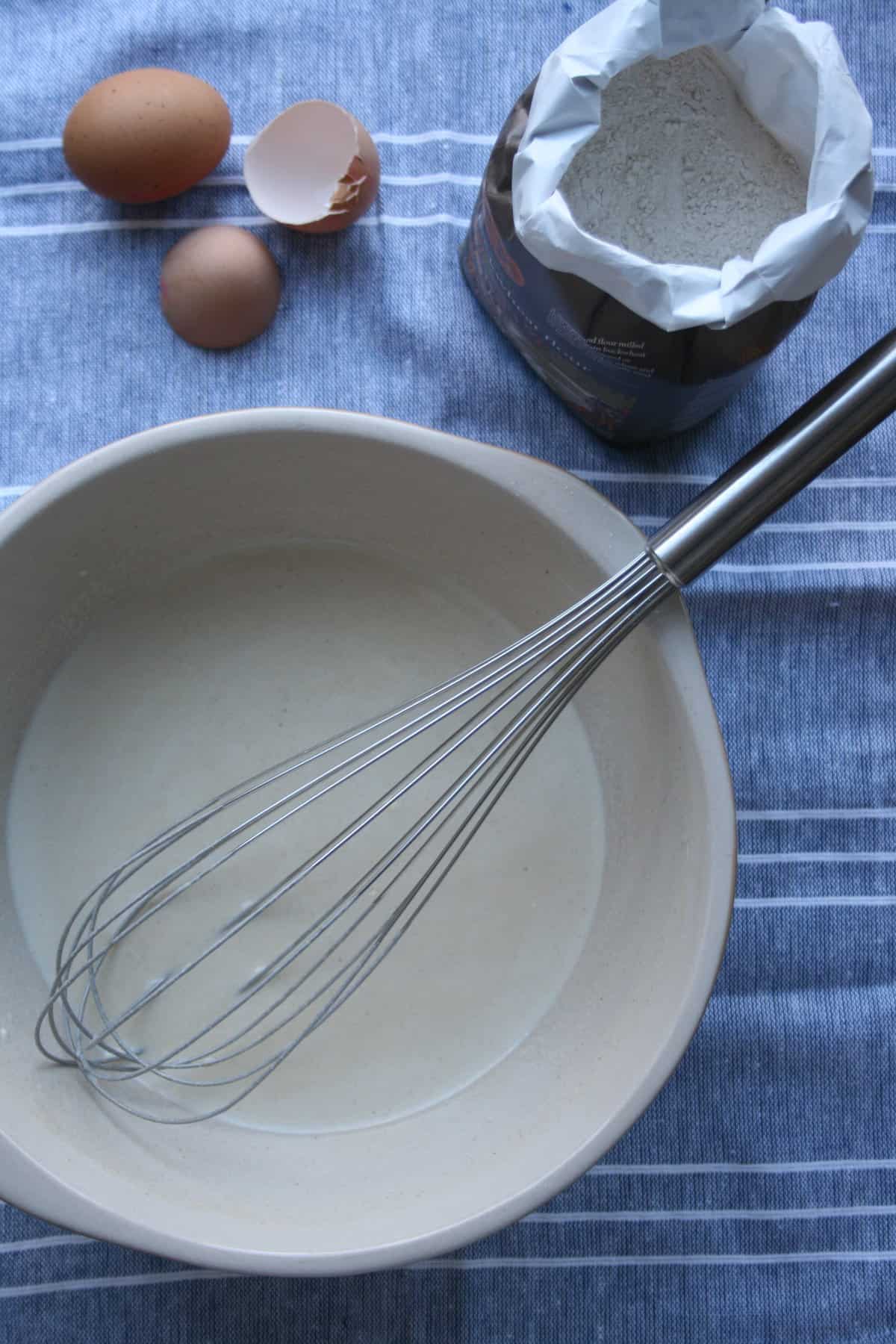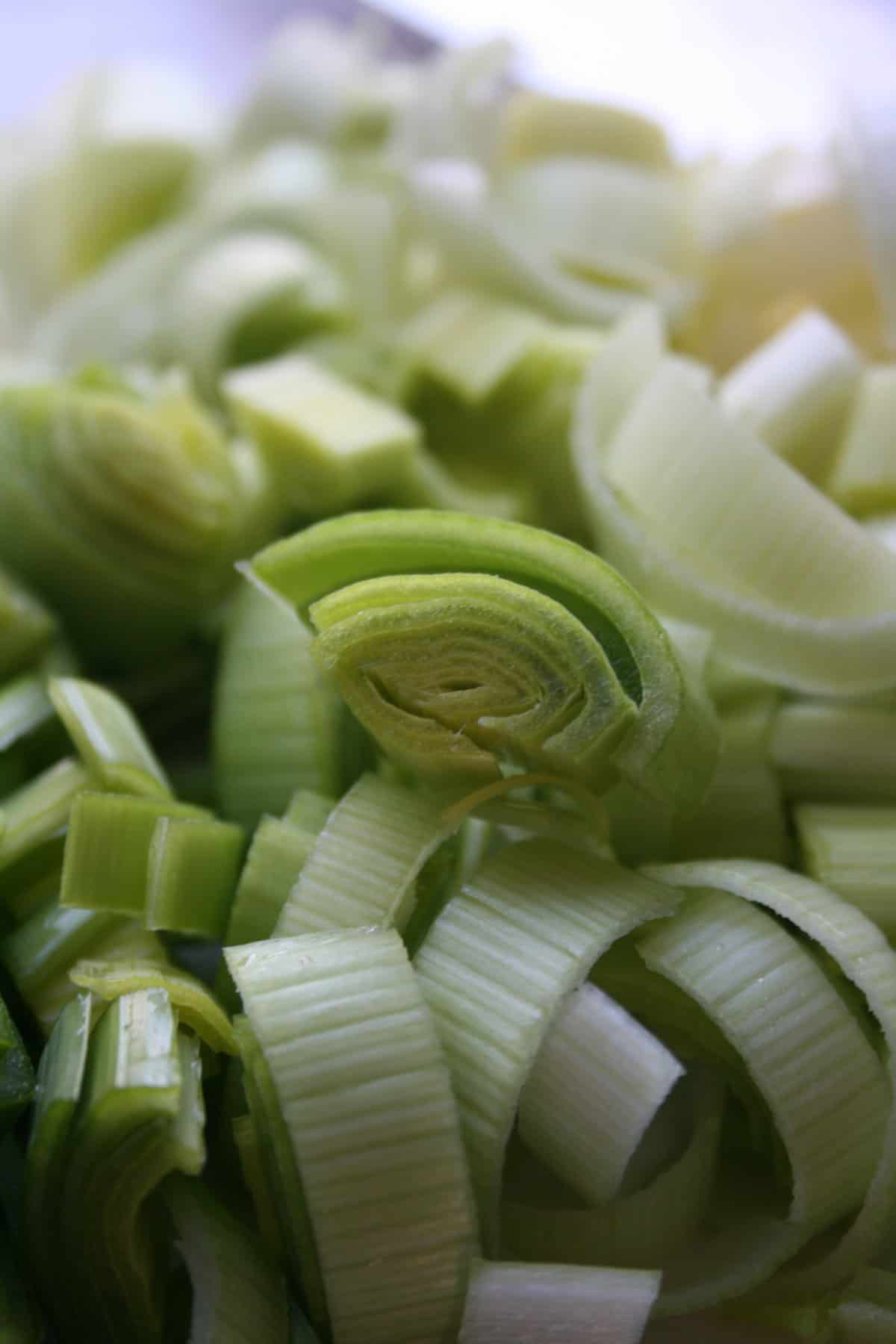 As a kid, we just had pancakes for dessert on Shrove Tuesday, but growing up I've learnt that eating pancakes for dinner is a thing? I had no idea. Back then I'd have been more than happy to eat dessert for dinner, but now, I really do prefer the savoury stuff. So every Shrove Tuesday, savoury pancakes for dinner it is. Followed by a couple of sweet ones because why not? It's not like I load them up with golden syrup AND sugar anymore anyway...
...Maybe I do. On that bombshell, let me quickly move onto these savoury, genuine dinner-material pancakes. The pancakes (or I guess, technically, crepes) are made with nutty, slightly healthier buckwheat flour, which makes for an appealingly grey pancake batter btw. It's good, promise! These are then heartily filled with a creamy mixture of chicken, delicate leeks and tangy wholegrain mustard and topped off with a good scattering of cheddar - savoury perfection. They're then folded up, topped off with some more cheese for good measure and baked until gooey in the middle and crispy at the edges.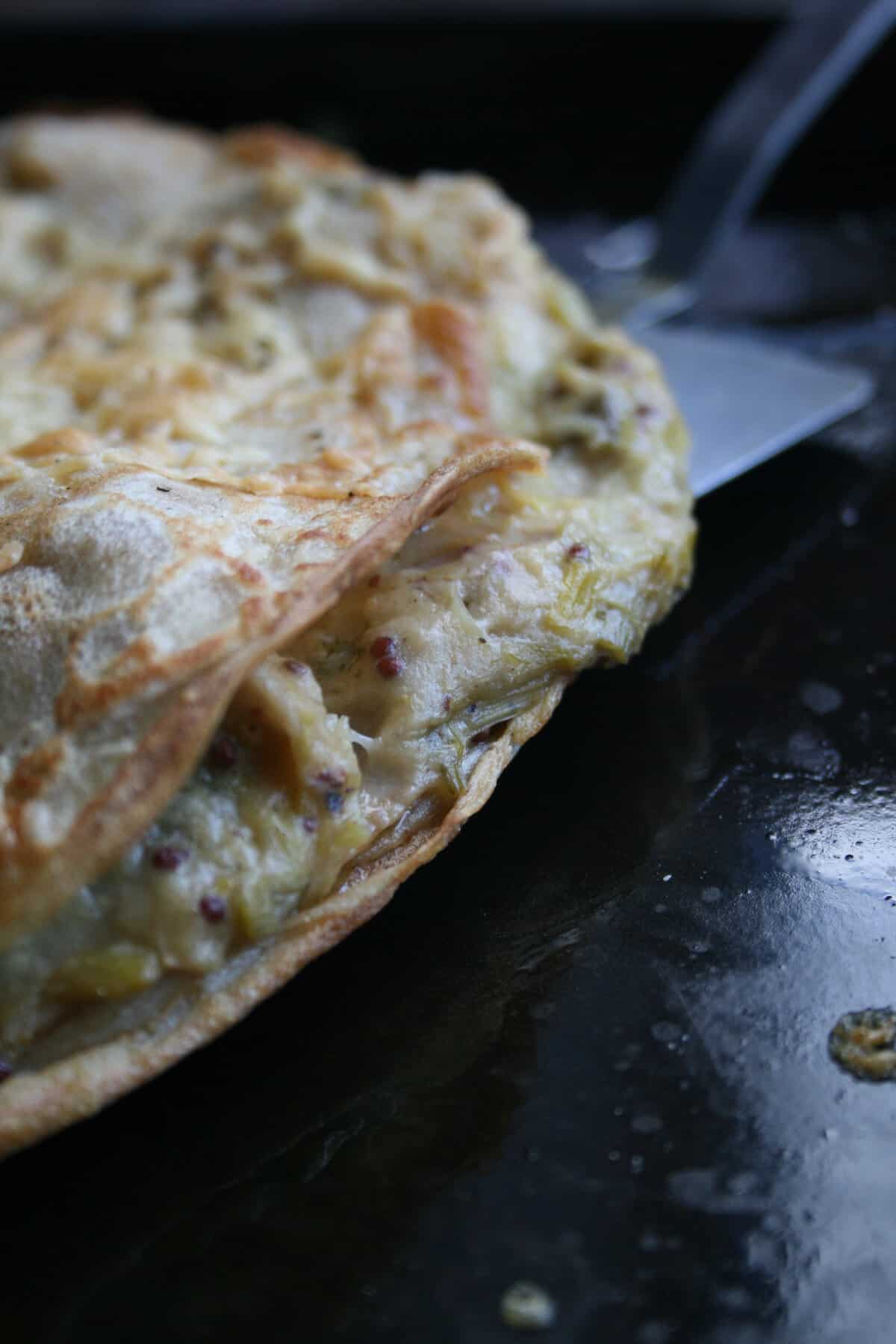 Just look at it, it's literally begging to be eaten. It'd be cruel not to.
Chicken, Leek and Wholegrain Mustard Buckwheat Pancakes
Savoury buckwheat pancakes filled with a creamy chicken, leek and wholegrain mustard sauce.
Print Recipe
Pin Recipe
⭐️ Rate Recipe
Ingredients
2

eggs

568

ml

/1pt milk

125

g

/4oz buckwheat flour

125

g

/4oz plain flour

pinch of salt

2

tablespoon

oil of your choice

oil or lard for frying

2

chicken breast fillets

,

diced

2

leeks

,

halved lengthwise and finely sliced

1

tablespoon

olive oil

1

tablespoon

butter

2

tablespoon

/30g buckwheat flour

,

or plain flour

300

ml

/1/2pt milk

300

ml

/1/2pt chicken stock or water

4

teaspoon

wholegrain mustard

salt and pepper

,

to taste

75

g

extra mature cheddar

,

grated
Instructions
Preheat oven to 180ºC/350ºF.

To make the pancake batter: Lightly beat the eggs in a large bowl. Add the milk. Gradually whisk in the flour and salt until you have a smooth batter. Whisk in 2 tablespoon oil. Set aside to rest for at least 20 minutes.

2 eggs,

568 ml /1pt milk,

125 g /4oz buckwheat flour,

125 g /4oz plain flour,

pinch of salt,

2 tablespoon oil of your choice

When ready to cook your pancakes, heat a large frying pan, or crepe pan if you have one, over a medium-high heat. Heat a little oil or lard and add a ladleful of batter to the pan and swirl to cover the base. Be prepared that your first one is likely to be a dud! Cook for about a minute per side. Repeat until you have 4 or 8 pancakes, depending on how many you want to make.

To make the filling: Heat ½ tablespoon oil in a frying pan. Lightly season the diced chicken breast with salt and pepper before adding to the pan. Fry until browned for 5 minutes or so. Remove to a bowl.

1 tablespoon olive oil,

2 chicken breast fillets

Add another ½ tablespoon oil to the pan along with 1 tablespoon butter. Add the sliced leeks along with a pinch of a salt. Cook over a medium heat for 5 minutes or until soft. Add back the chicken.

1 tablespoon butter,

2 leeks

Add the buckwheat flour to the chicken and leeks. Cook, stirring constantly, for a minute or two before adding the milk and chicken stock (or water) gradually to make a thick sauce. Stir in the wholegrain mustard and season to taste with salt and pepper.

2 tablespoon /30g buckwheat flour,

300 ml /1/2pt milk,

300 ml /1/2pt chicken stock or water,

4 teaspoon wholegrain mustard,

salt and pepper

Lay out your pancakes. Divide the filling between them. You can either make 4 large ones and fold them in half or 8 smaller ones and fold into half and half again if you want a slightly more filling meal. Scatter a small amount of cheese inside before folding.

75 g extra mature cheddar

Oil a baking sheet and arrange your pancakes on it. Sprinkle the remaining cheese over the top. Bake for 20-25 minutes until golden and bubbling.
Notes
Just a heads up, the pancake recipe makes way more than you need, but I'm thinking a) contingency plan for duds and b) dessert! Halve it if you want to.
Having a really hot pan is key to pancake success in my opinion, coupled with having the confidence to leave it in the pan long enough before attempting to flip it. Just when it is perfectly cooked it will come away from the pan! I've specified oil or lard in the ingredients list, but not gonna lie, my personal favourite is goose fat. I mean, if we're supposedly using up the luxurious items here, why not go all out?
Nutrition
Calories:
747
kcal
|
Carbohydrates:
59.7
g
|
Protein:
49.7
g
|
Fat:
34.1
g
|
Saturated Fat:
9.4
g
|
Polyunsaturated Fat:
4.2
g
|
Monounsaturated Fat:
16.9
g
|
Cholesterol:
220.8
mg
|
Sodium:
1290.5
mg
|
Potassium:
1060.2
mg
|
Fiber:
5.1
g
|
Sugar:
4.1
g
|
Vitamin A:
279.4
IU
|
Vitamin C:
5.5
mg
|
Calcium:
675.4
mg
|
Iron:
5.8
mg
Did you make this recipe?
Leave a comment below with how you got on and don't forget to give the recipe a rating ⭐️⭐️⭐️⭐️⭐️. You can also tag @eatloveeats on Instagram - we love to see your creations!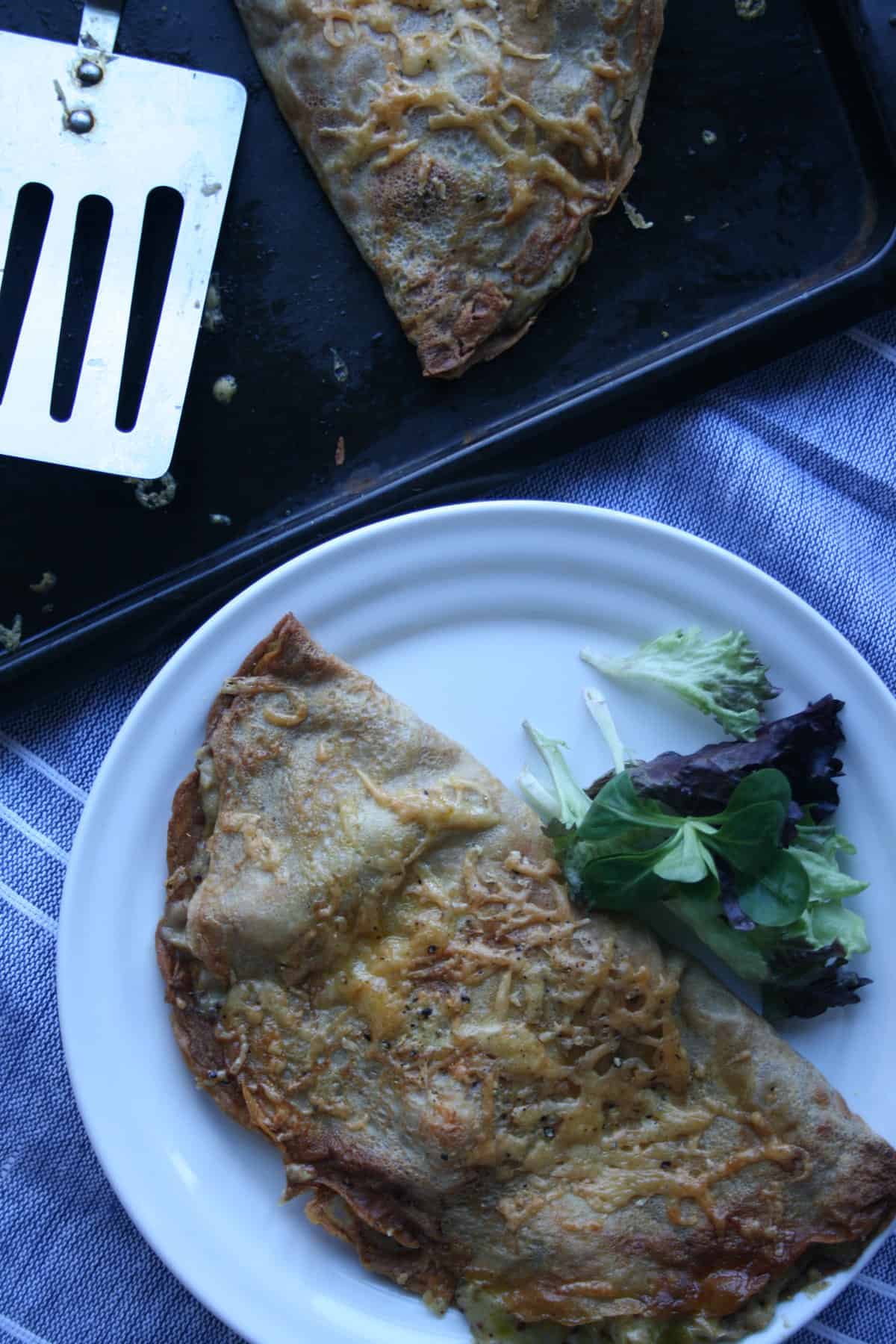 Go on.