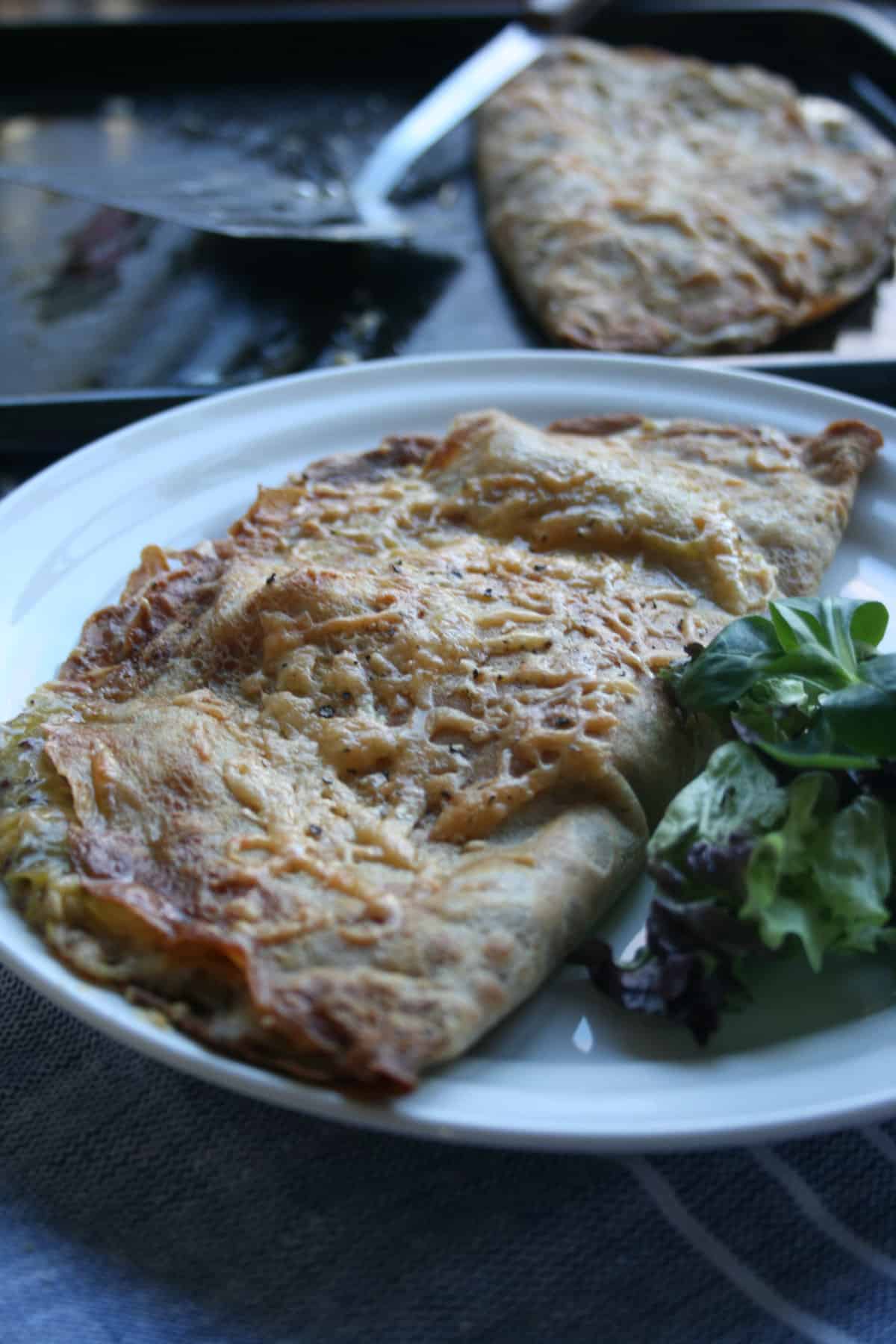 Happy Pancake Day! I don't observe Lent personally, but as with the rest of the food-related holidays (not sure it's an actual holiday, but whatever), I'm more than happy to jump onto the bandwagon. More food is always a good thing, yes? Yes.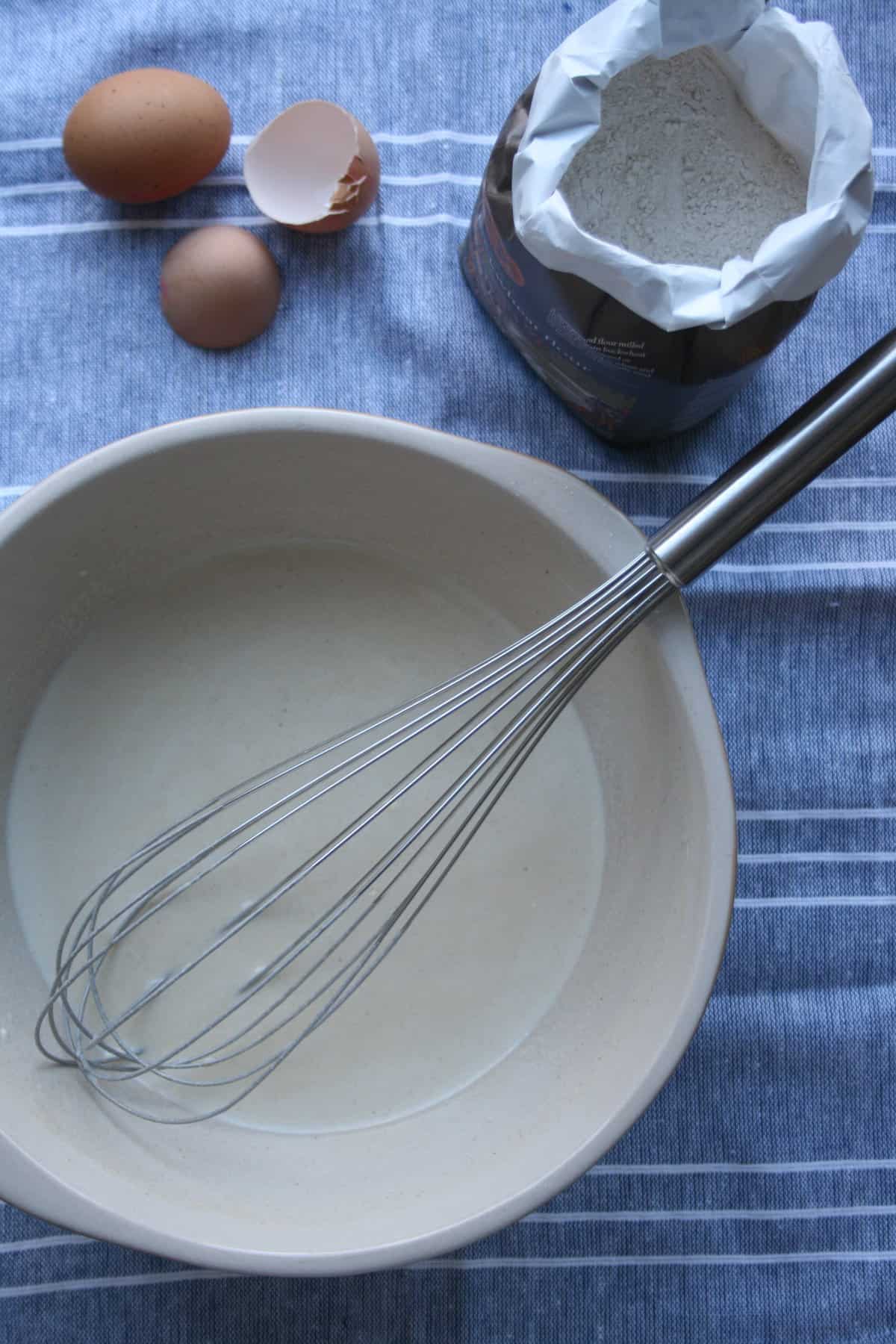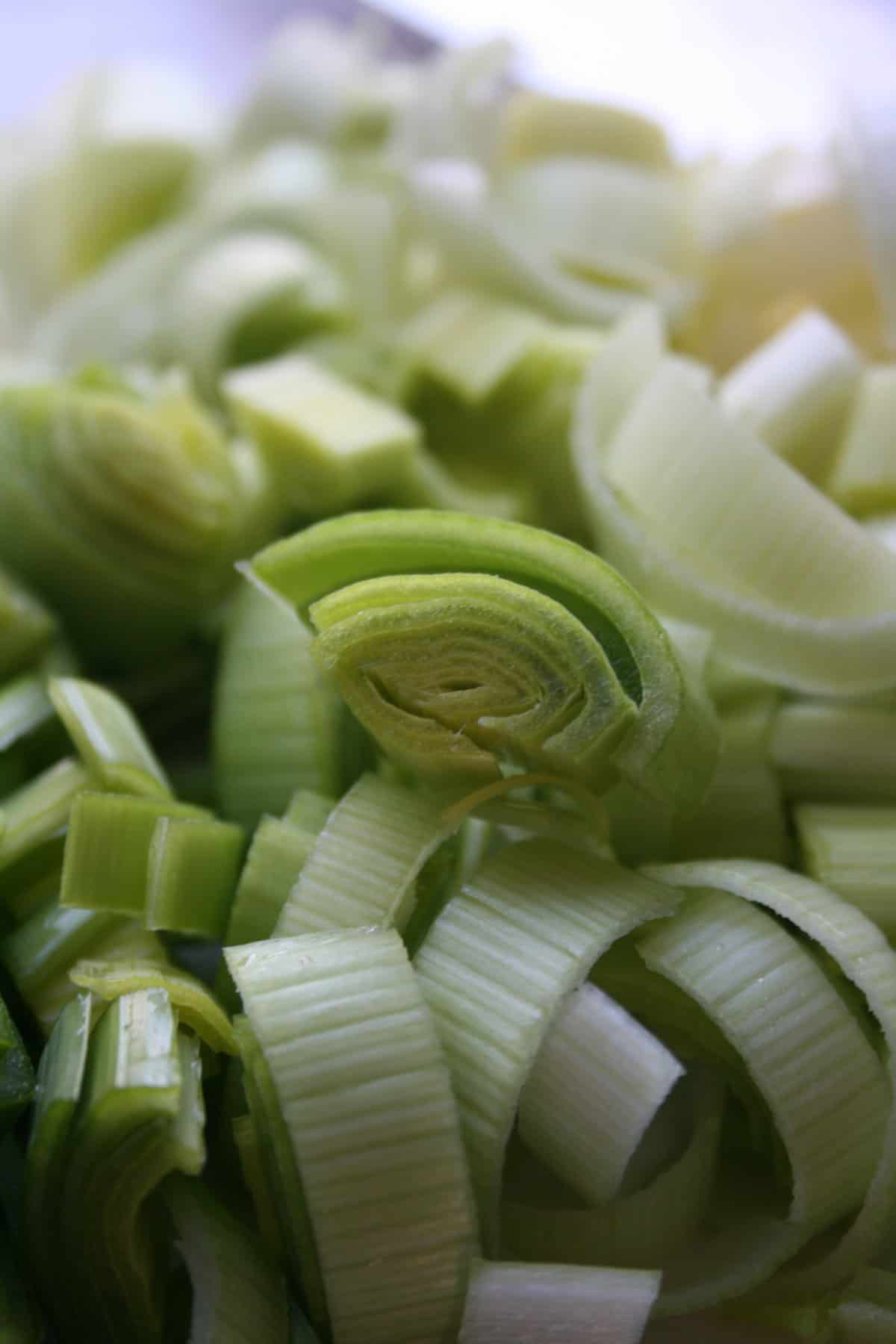 As a kid, we just had pancakes for dessert on Shrove Tuesday, but growing up I've learnt that eating pancakes for dinner is a thing? I had no idea. Back then I'd have been more than happy to eat dessert for dinner, but now, I really do prefer the savoury stuff. So every Shrove Tuesday, savoury pancakes for dinner it is. Followed by a couple of sweet ones because why not? It's not like I load them up with golden syrup AND sugar anymore anyway...
...Maybe I do. On that bombshell, let me quickly move onto these savoury, genuine dinner-material pancakes. The pancakes (or I guess, technically, crepes) are made with nutty, slightly healthier buckwheat flour, which makes for an appealingly grey pancake batter btw. It's good, promise! These are then heartily filled with a creamy mixture of chicken, delicate leeks and tangy wholegrain mustard and topped off with a good scattering of cheddar - savoury perfection. They're then folded up, topped off with some more cheese for good measure and baked until gooey in the middle and crispy at the edges.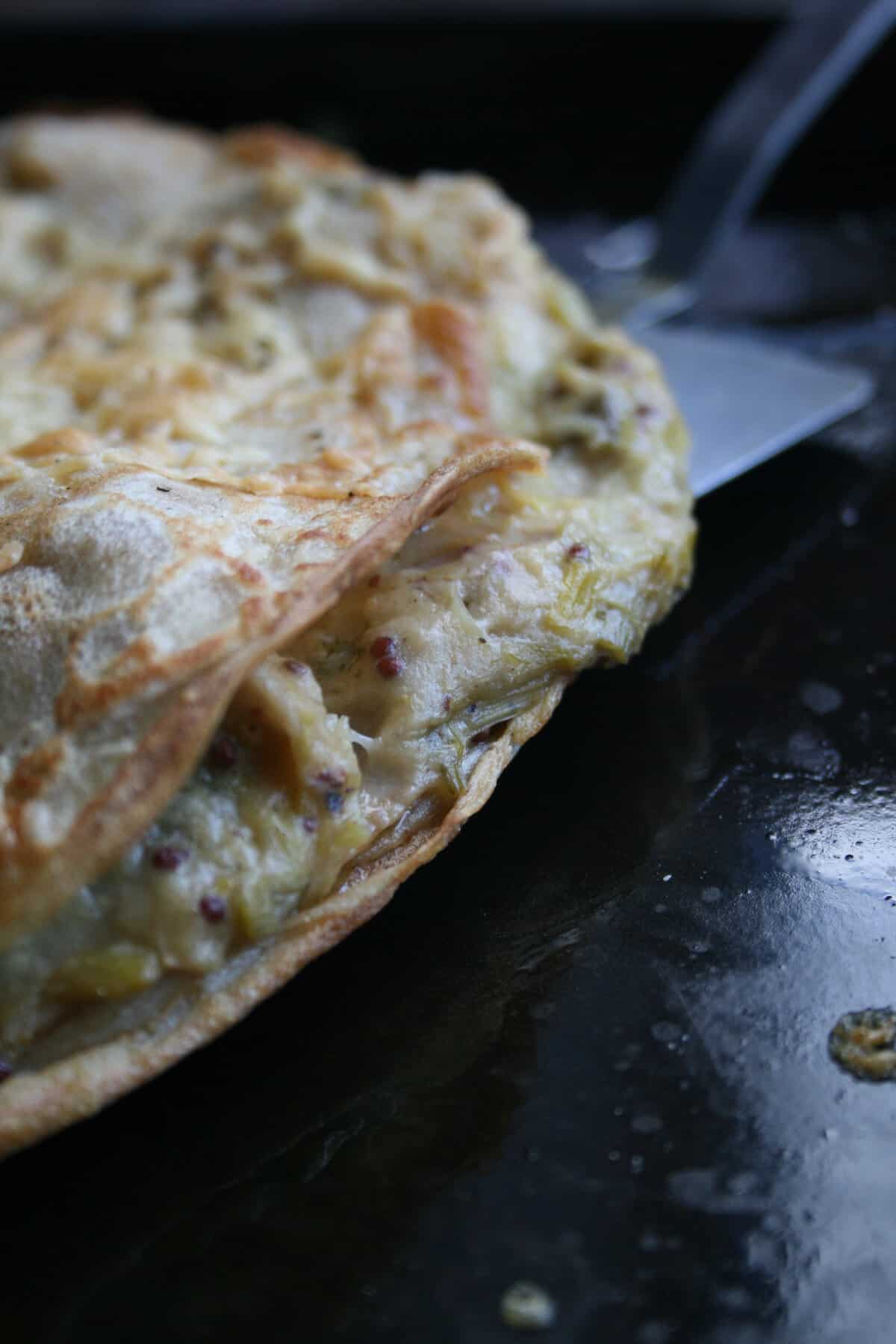 Just look at it, it's literally begging to be eaten. It'd be cruel not to.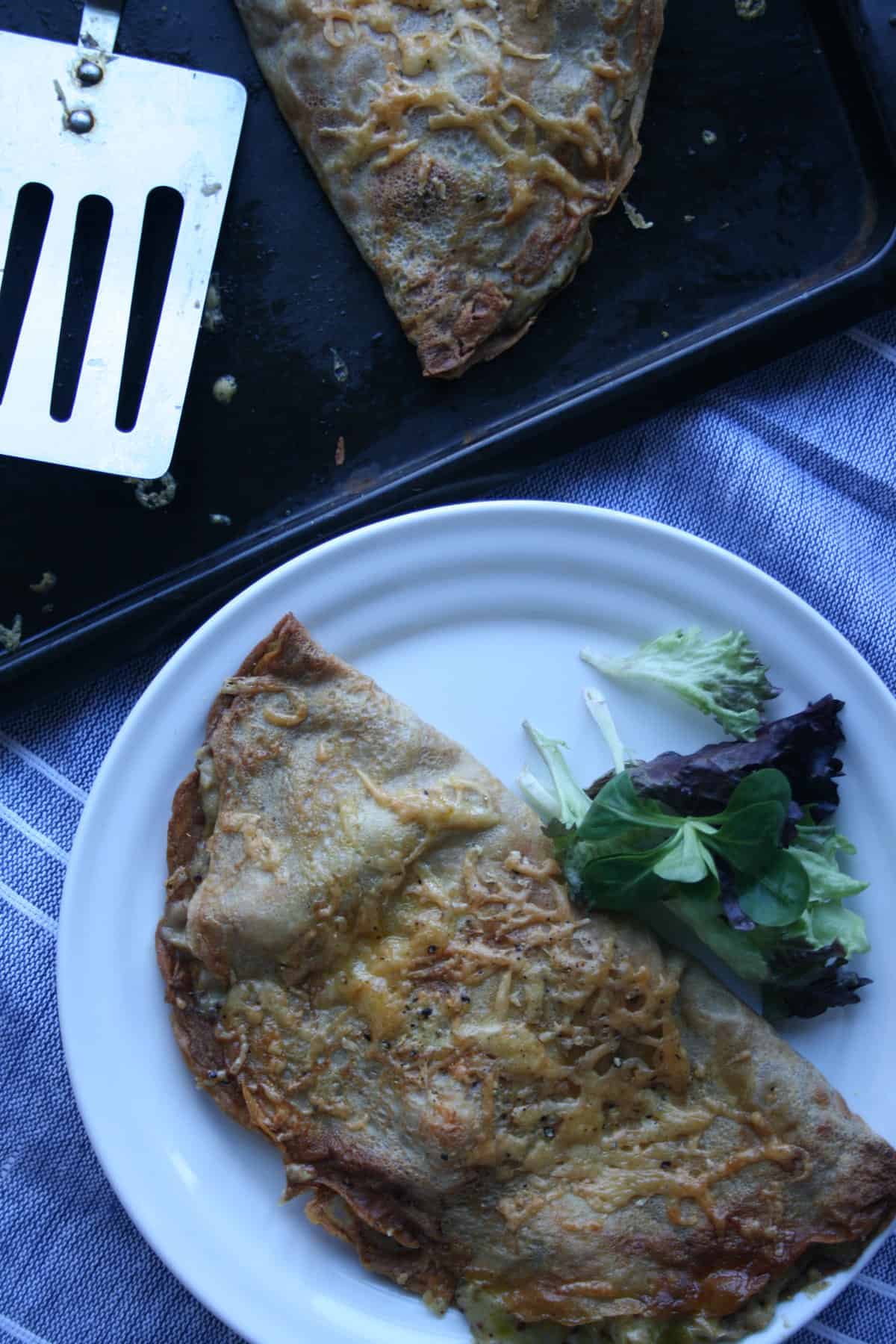 Go on.