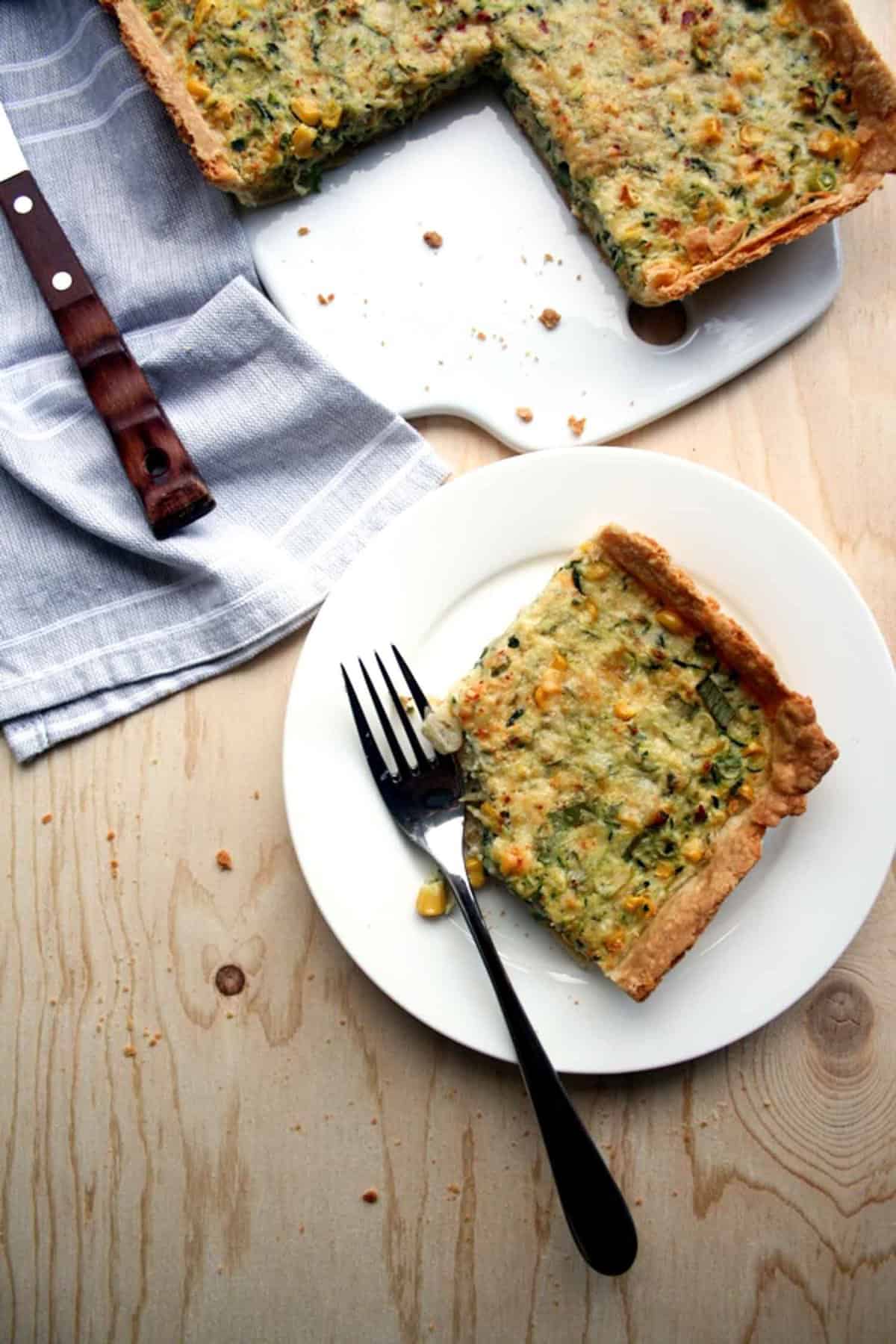 So I mentioned in my last post that we've been enjoying a good supply of courgettes this year - and some of them have been whoppers! Like, basically marrows (though not sure quite at what point a courgette becomes a marrow). When they're that big, they're less good for sautéeing or grilling and so that's why most of them ended up grated up into cake. I decided I wanted to make a savoury something for lunch instead of yet more cake and so this recipe was born.
The first time I made this, instead of making one big tart I made lots of mini ones using a muffin tray and some filo pastry. They were so good! But sometimes I'd rather just make a full sized tart and dig in. I also wanted to try out my new rectangular flan tin!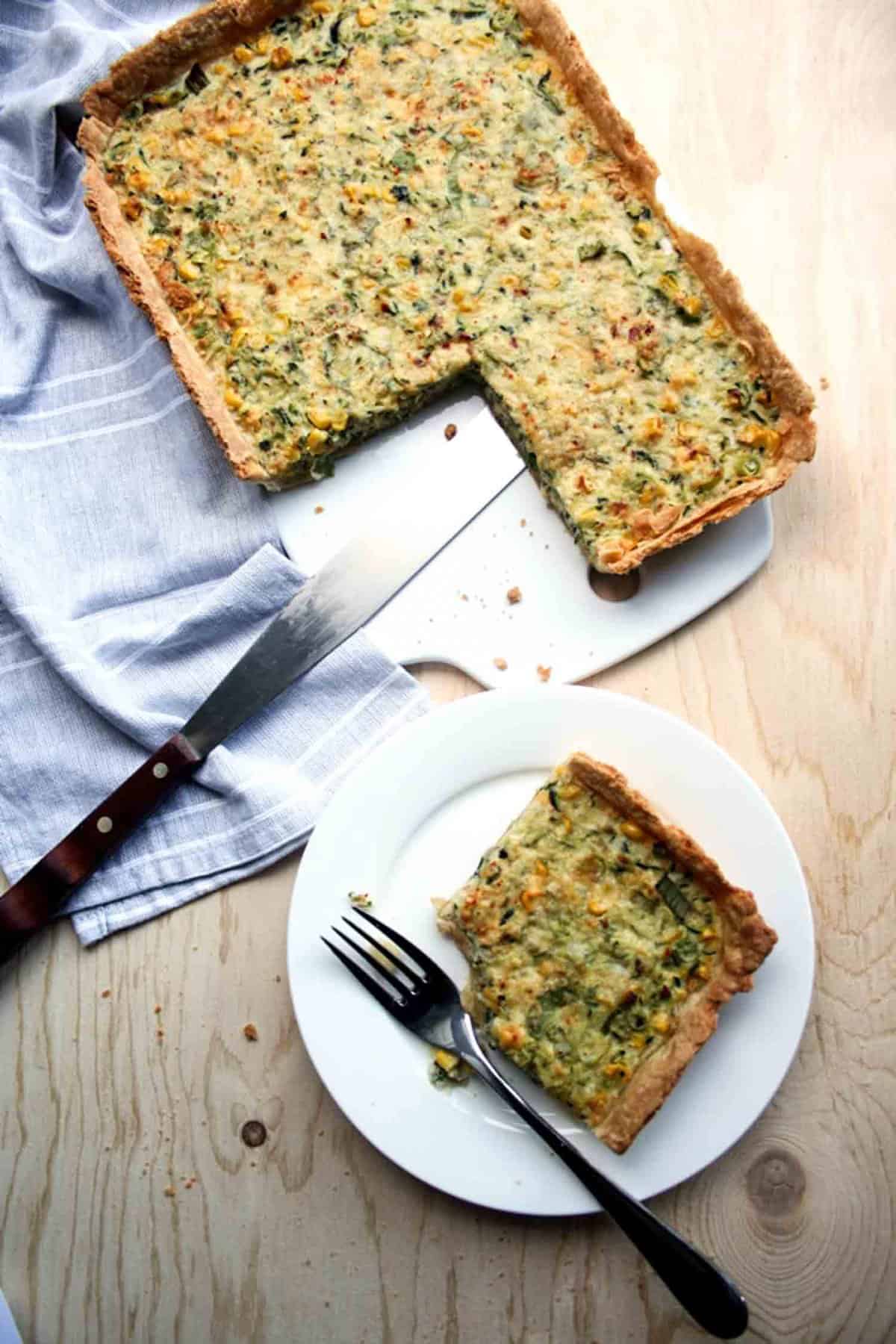 So for this tart I made some regular salted shortcrust pastry. The filling is a gorgeous mixture of grated courgette and fresh corn sautéed briefly in some garlic and herb butter and then mixed with some eggs, cheese and spring onions. This tart is full of flavour and is perfect for a picnic or even just a simple lunch with a salad at home. It's a great way to use up that last glut of summer produce!
The smell of the garlic butter when the courgettes are sautéeing is irresistible! I used coriander in my tart as that is what I had available but you could use pretty much any herb that takes your fancy.