It's decidedly autumnal around here now and I'm loving it. 'Tis the season of snuggly jumpers, rich, comforting stews, lighting candles and cosying up on the sofa to watch a movie. Everything is winding down, preparing for hibernation. And...
...I made another salad! Whaaaat? But not just any salad! A lovely autumnal one that's rich in gorgeous Moroccan spices to match the changing leaves.  There's just something so fulfilling in throwing a few ingredients into a bowl and calling it dinner. This is warm and comforting, perfect even for a cold October evening. It's full of goodness AND it's totally vegan, yet completely satisfying. (Read: I don't find myself running to the fridge to get a piece of cheese afterwards. Win!)
One of my favourite things to do is go food shopping. I know that makes me sound really sad but I can't be alone in this, surely? I love supermarkets, but even more than that I love greengrocers and well, put me in an actual market and I'm in heaven - like a kid in a sweet shop. I just love fresh vegetables and the prettier the better. Like that romanesco cauliflower (broccoli? who knows) up there? It was so incredibly beautiful I just had to have it. It looks like little Christmas trees! But let's not go there just yet. My husband said it reminded him of a Christmas tree worm from his scuba diving days but I have no idea what he's talking about... Apparently this is what he meant. I'll stick to my roasted cauli, thanks.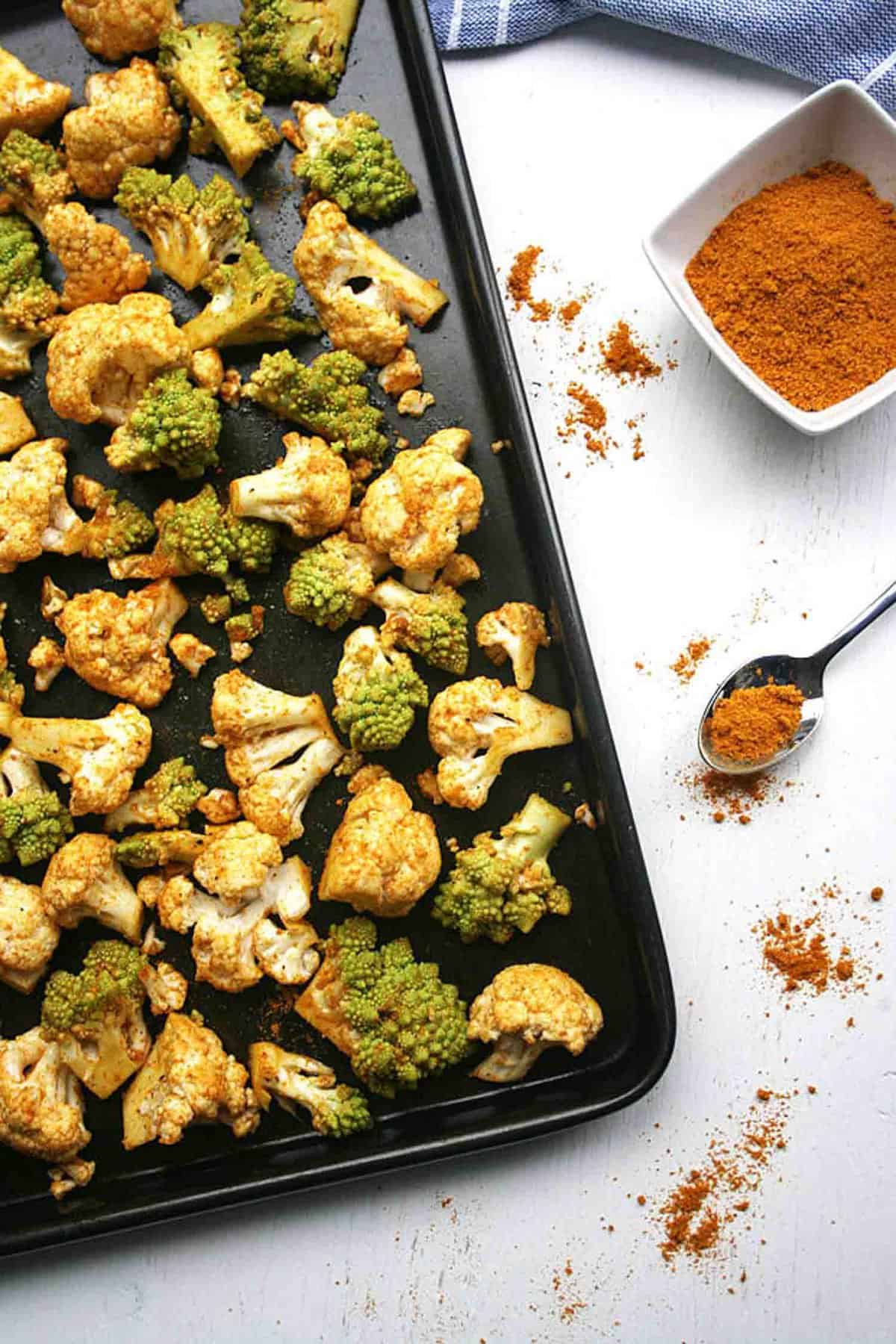 But in all seriousness, this hearty salad is really filling. A sign that I've eaten a bowl of really good REAL food. I find that when I've eaten something less than nourishing, I want to snack all evening afterwards, but this keeps me comfortably satiated for hours - another giant win in my book. The ras-el-hanout tastes cosy and warm and the little pops of sweet pomegranate keep it all balanced. And the farro is just so perfectly chewy and nutty... just make this and you'll see.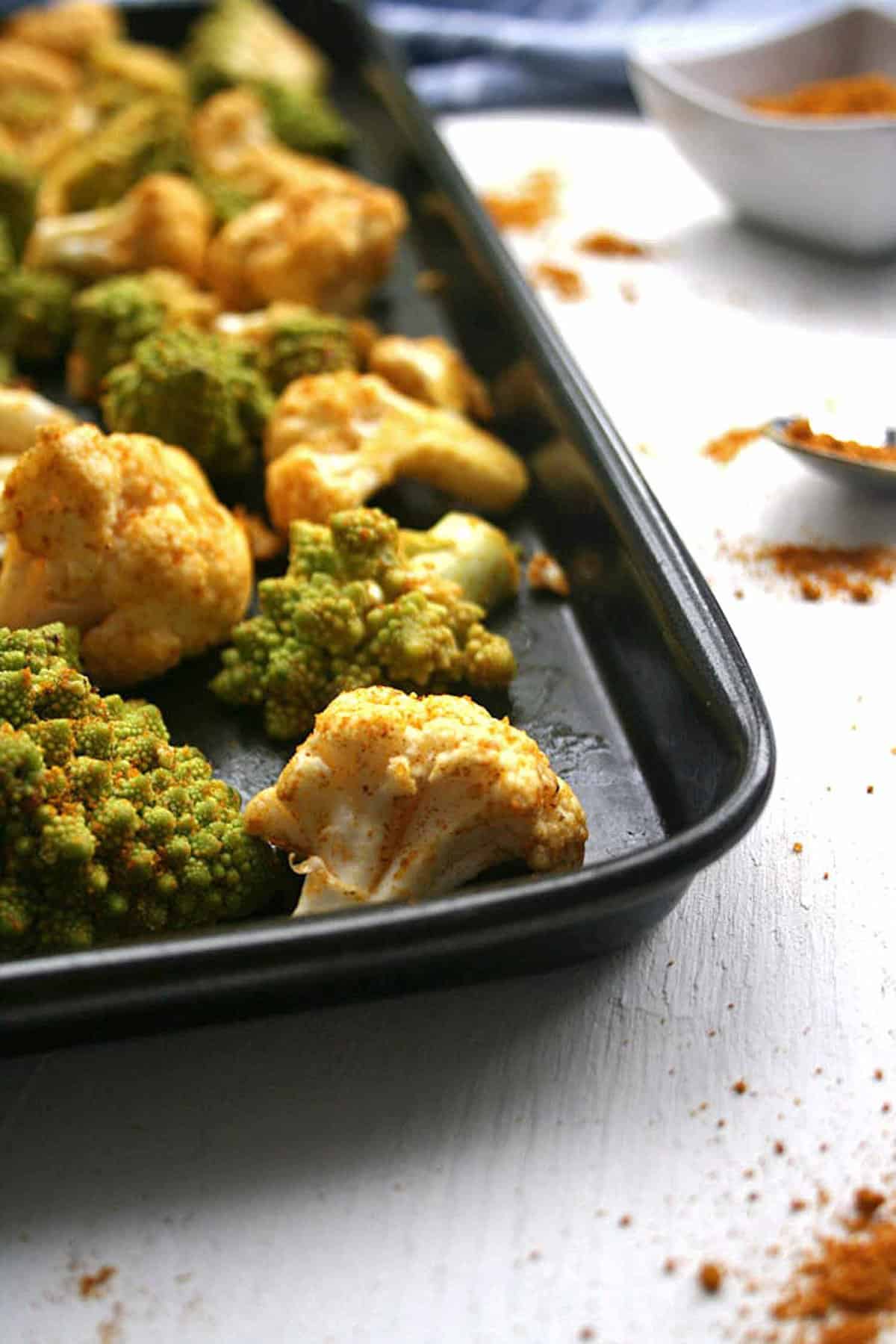 And - the cauliflower just smells so good as it roasts. It's a good job it only takes 40 minutes to prepare - start to finish. A really healthy, delicious dinner in no time.