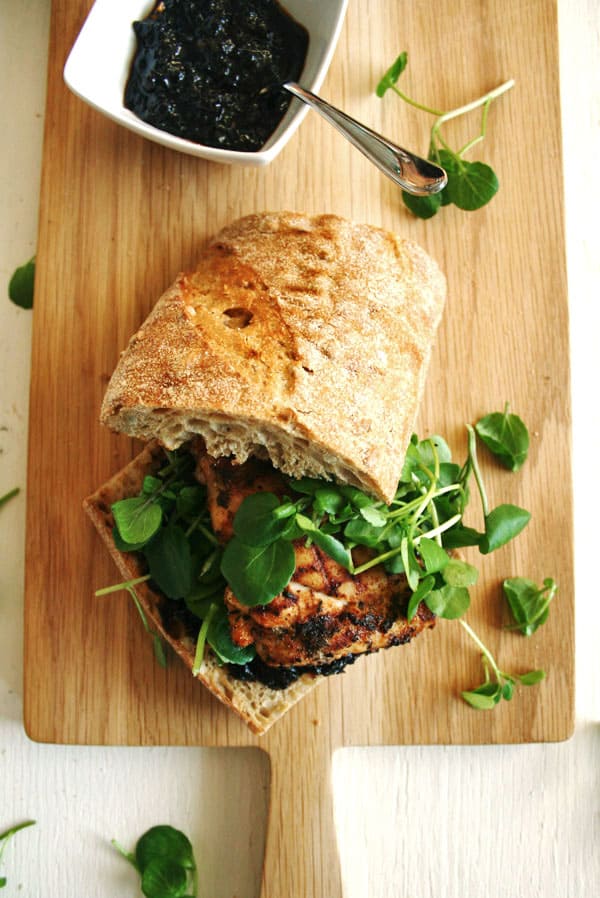 I've mentioned here before that I love making things from scratch. Generally speaking, if a food item exists, there is usually a way to make it yourself and BETTER. (With a few exceptions - er, filo pastry? No I don't think so.) One perfect example of this is jam. I love to preserve the seasons in lots and lots of jars and then basically never eat it/give away as many jars to people as they can carry. Yes, I know. I love to make jam but I don't love to eat it. Does that make me weird? I don't know, despite having a massive sweet tooth, I do possess an overwhelmingly savoury tooth when it comes down to it. Like for breakfast, I really don't do sweet - Marmite on toast, ftw. And jam is just one of those things that I've always felt pretty meh about. Until... Enter this smoked chilli jam.
This jam is amazing for several reasons:
It is super quick to make and doesn't involve standing over a huge vat of boiling hot lava.
Its sweetness is tempered with delicious smokiness, saltiness and sourness.
It was the perfect opportunity to use up some of those many huge bags of Mexican chillies lurking in my kitchen cupboard (why of course I needed 100g each of ancho, pasilla, mulato AND guajillo...)
You will have enough left after making this to pep up any boring sandwich situation you may find yourself in for some time afterwards.
So yes, this cajun chicken sandwich is all about the smoked chilli jam with which it is slathered. You could almost do away with the chicken and it would still be fantastic. But I wouldn't do that! Unless, of course, you don't like chicken, in which case, this would be amazing with some big chunks of roasted vegetables. Or just lots and lots of cheddar cheese.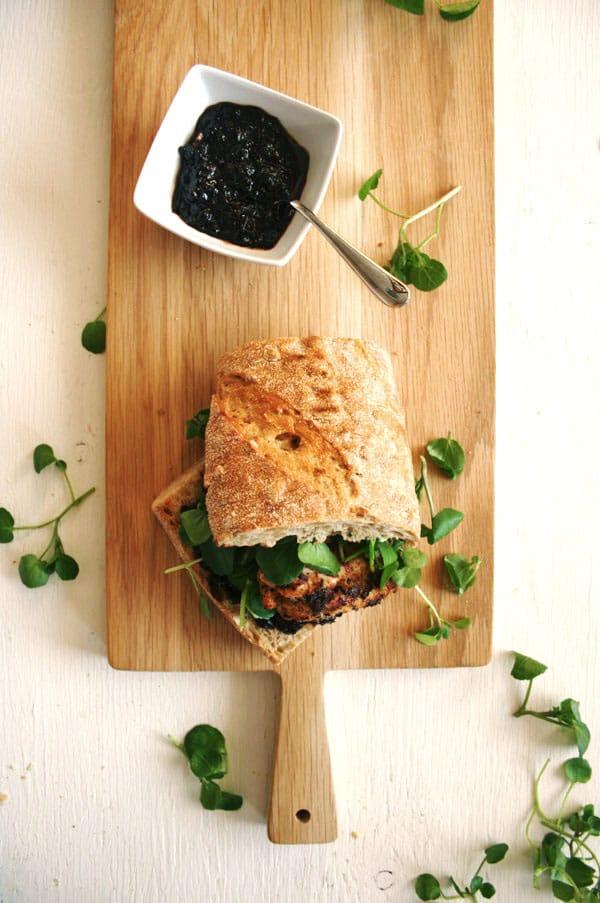 This sandwich is spicy and sweet and smoky and...well, what else could you possibly need? A nice big portion of sweet potato chips on the side would be perfect, actually. This would be great for a weekend lunch or a speedy evening meal, especially if you make the jam ahead.