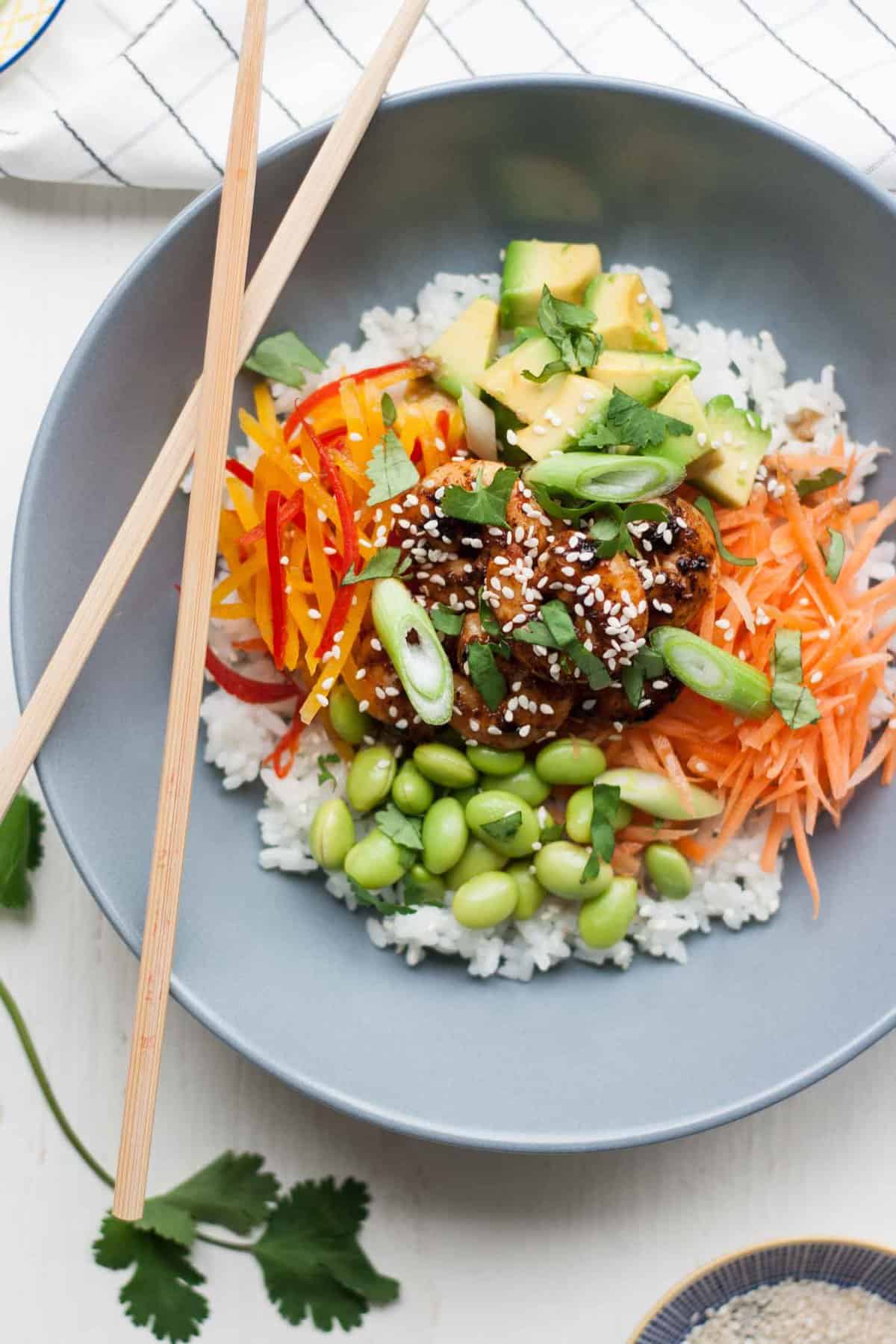 How on Earth is it April already? I swear the days are flying past at an alarming rate. But anyway. It's April Fools' Day! I have to say, I am nowhere near organised enough to even think of planning any kind of prank. Which I'm sure my husband is grateful for! I did have a good giggle this morning though as I logged into instagram - Jamie Oliver had posted a very convincing 'placenta pie' and was proclaiming its benefits of being a protein source for meat eaters, vegetarians and vegans alike! Very amusing indeed. Speaking of instagram, I would really love for you to come and follow along with me if you aren't already, for yummy photos of food like this sticky rice salad with spicy prawns! Thank you!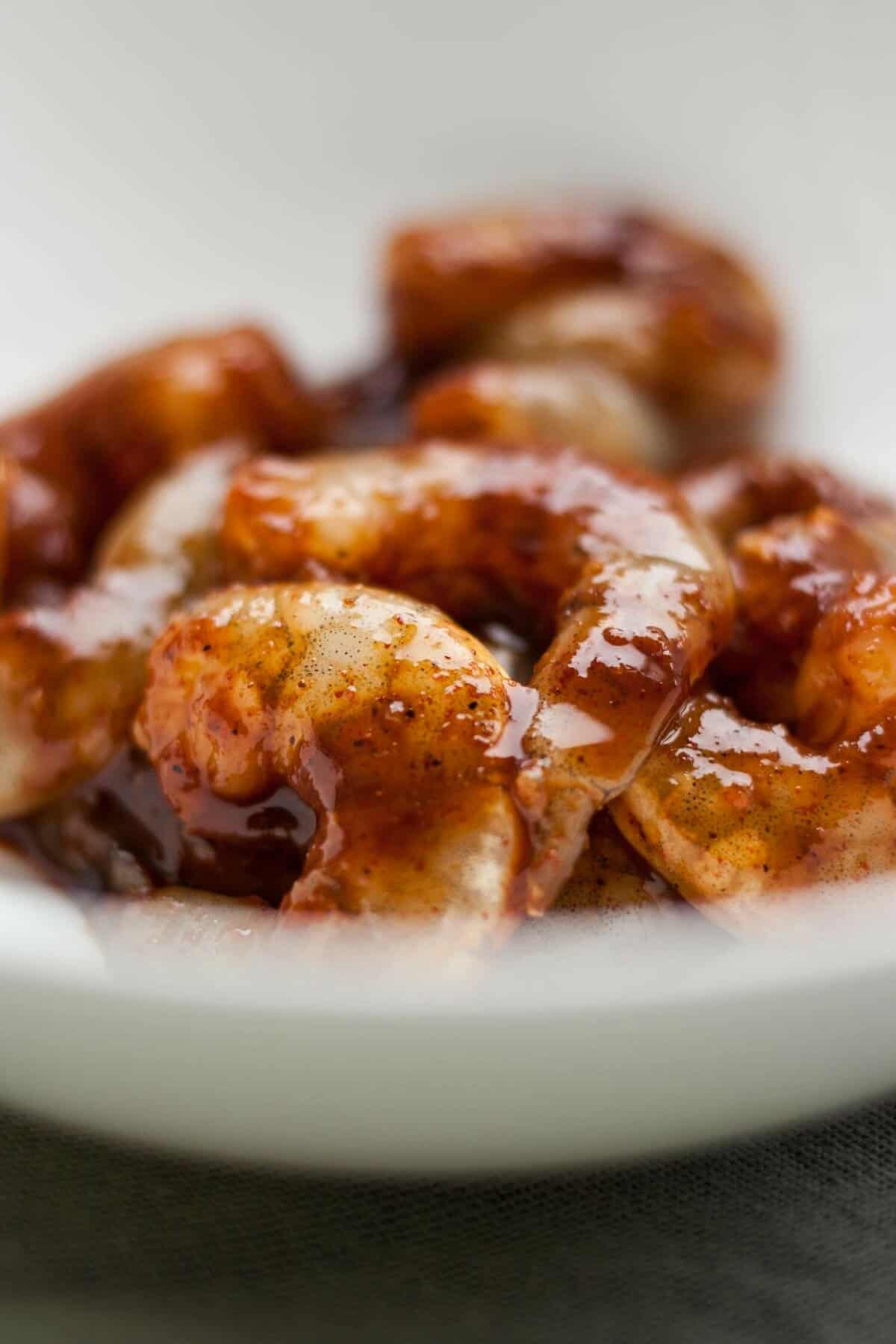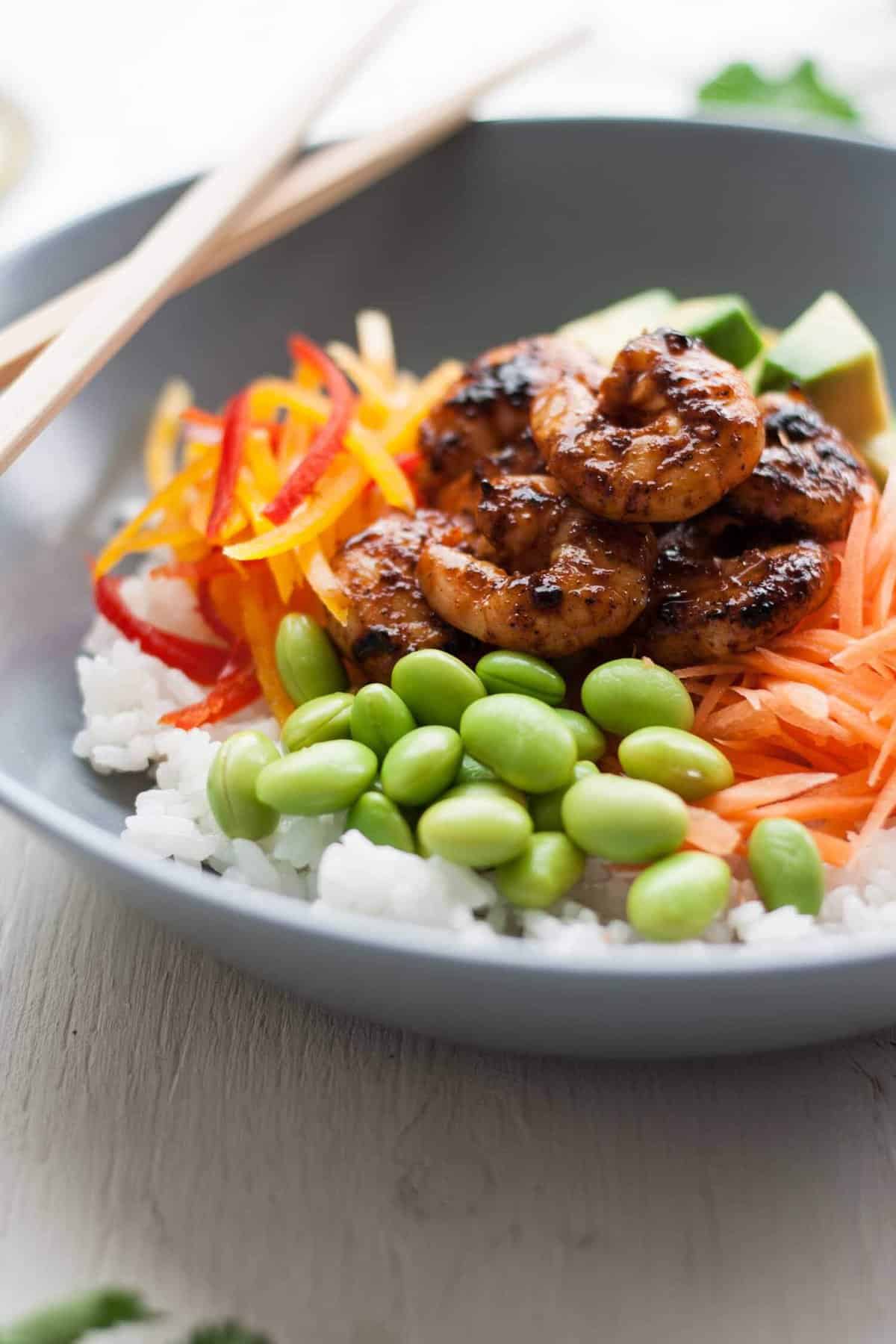 So now for the details of this Sticky Rice Salad with Spicy Prawns! The inspiration for this salad came from one of those days when I didn't feel like making a packed lunch for work (we always take a packed lunch to work) and instead chose to pick something up from the supermarket. You know those days, when you know you are going to end up being disappointed by the pathetic packaged item you choose to buy, but you just can't muster up the energy to prep some food? Plus, the fridge was basically empty anyway (excuses, excuses).
So I ended up with a box of sticky sushi rice topped with teriyaki chicken and a meagre portion of grated carrot and pickled ginger. Totally not something I would normally pick up (hummus and veggies and quinoa is way more my kinda thing) but it was actually pretty tasty, despite being desperately lacking in greenery. Plans to reproduce and wildly improve it were quickly formulated in my mind and here is the delicious result.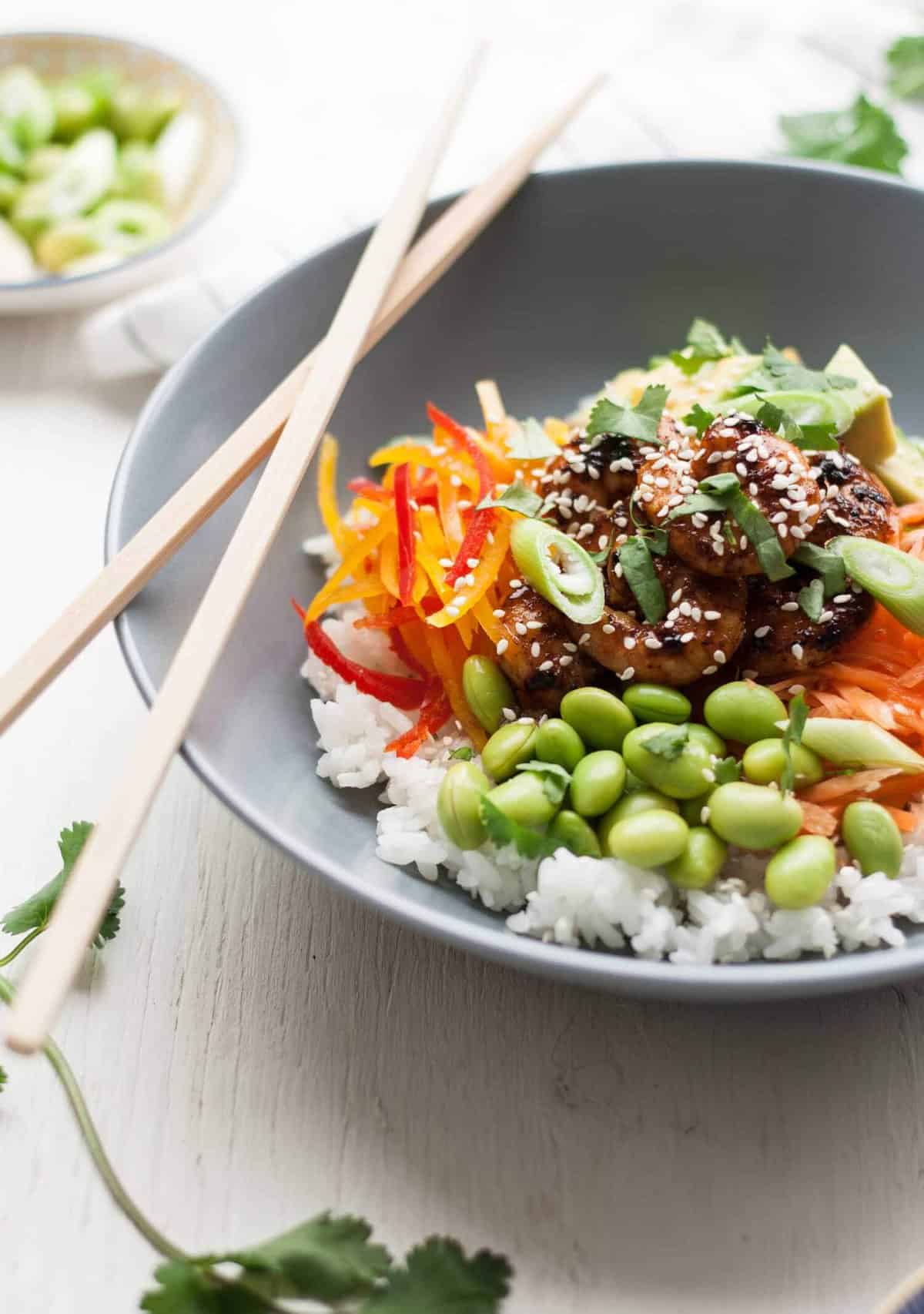 I've never actually cooked with sushi rice before. Asian food generally isn't my comfort zone. I love it, but I'm far more likely to just make Mexican food than Asian. But my oh my, isn't sushi rice the best?! I lovelovelove how sticky and chewy it is. So good! And topped with smoky, spicy gochujang chilli prawns, a copious helping of fresh veggies and a zingy dressing it is over the top good!
This is so simple, so easy and so perfect for packed lunches so that I (and you!) never need buy an over-priced packaged version again (unless of course I/you open the fridge to be greeted by nothing more than tumbleweed, a jar of goose fat and some limp celery, yum!). Adding all of the pickled and briney things like the pickled ginger from the original version can only serve to improve this dish, but I didn't have any. If you do, go to town, but if you don't, you must give this a try anyway! And I think it goes without saying, but if prawns aren't your thing, just use something else. Cover chicken or salmon or tofu or whatever you fancy in gochujang paste and devour!