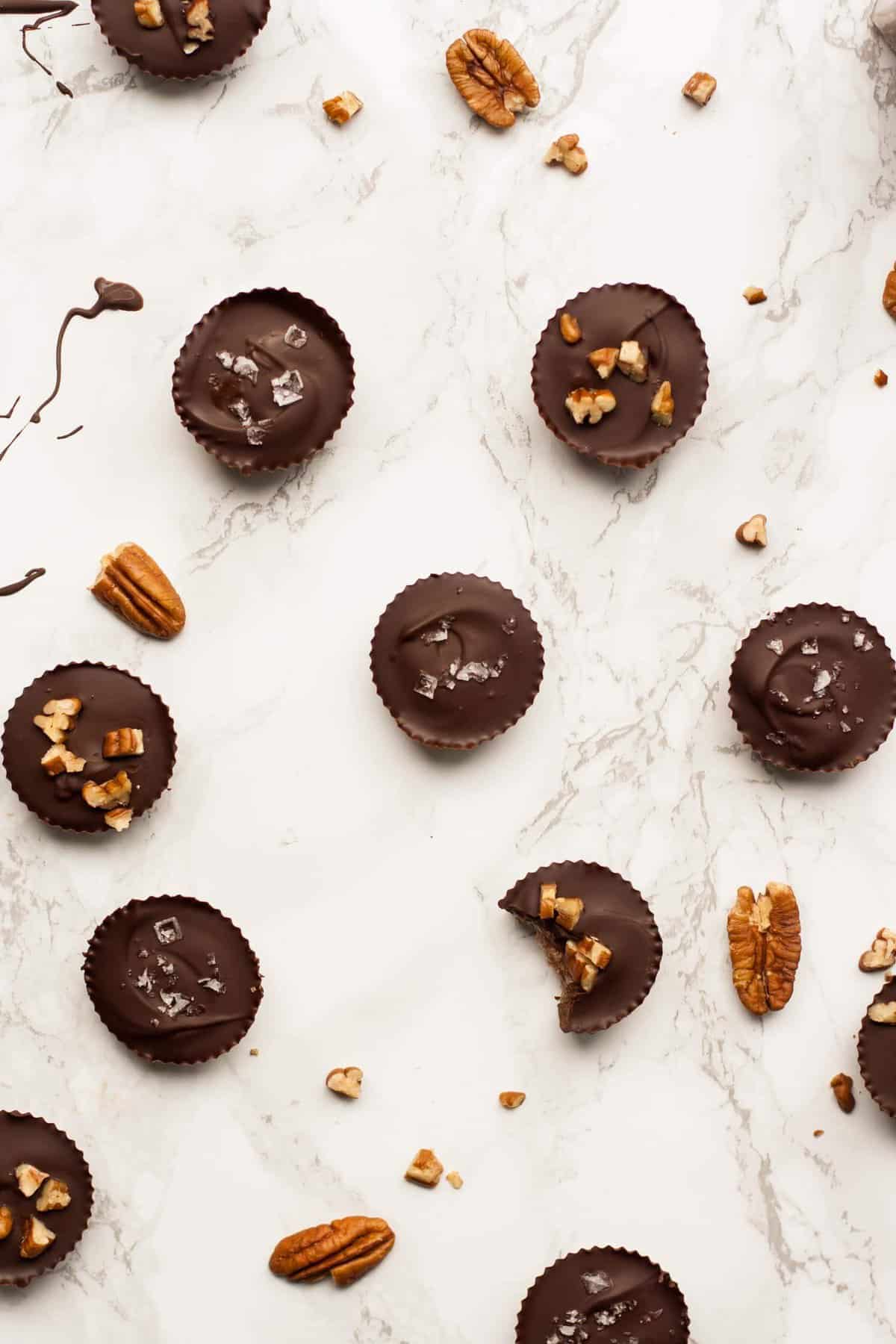 I don't enjoy failing at things. Does anybody, really? I, as I suspect many of you do too, like to try and do everything in life perfectly. Everything from learning new things quickly and efficiently, to speaking clearly and without grammatical error, to getting that new recipe just right first time. In short, I like to avoid making mistakes. Past experience has taught me, painfully well, that mistakes result in disappointment, anger, ridicule - the list could go on. As a result, I've spent my life trying desperately to avoid making mistakes in an attempt to keep safe from these potential insults.
The thing about avoiding mistakes, though, is that we also avoid the crucial lessons that come along with them. For example, if I don't speak up and share my thoughts on a subject I have been studying, I might not realise I've got some of the facts mixed up. If I don't experiment in the kitchen, I might not stumble upon that exciting new flavour combination. When I avoid making mistakes I'm forgetting that the reason I'm here on this planet is to learn and have fun and yes, that includes messing up from time to time! A lot of freedom results from accepting that simple fact. Most importantly, when I do something stupid or foolish or whatever, I'm giving those around me the chance to see and accept me for who I really am - a crazy, flawed human being like everyone else.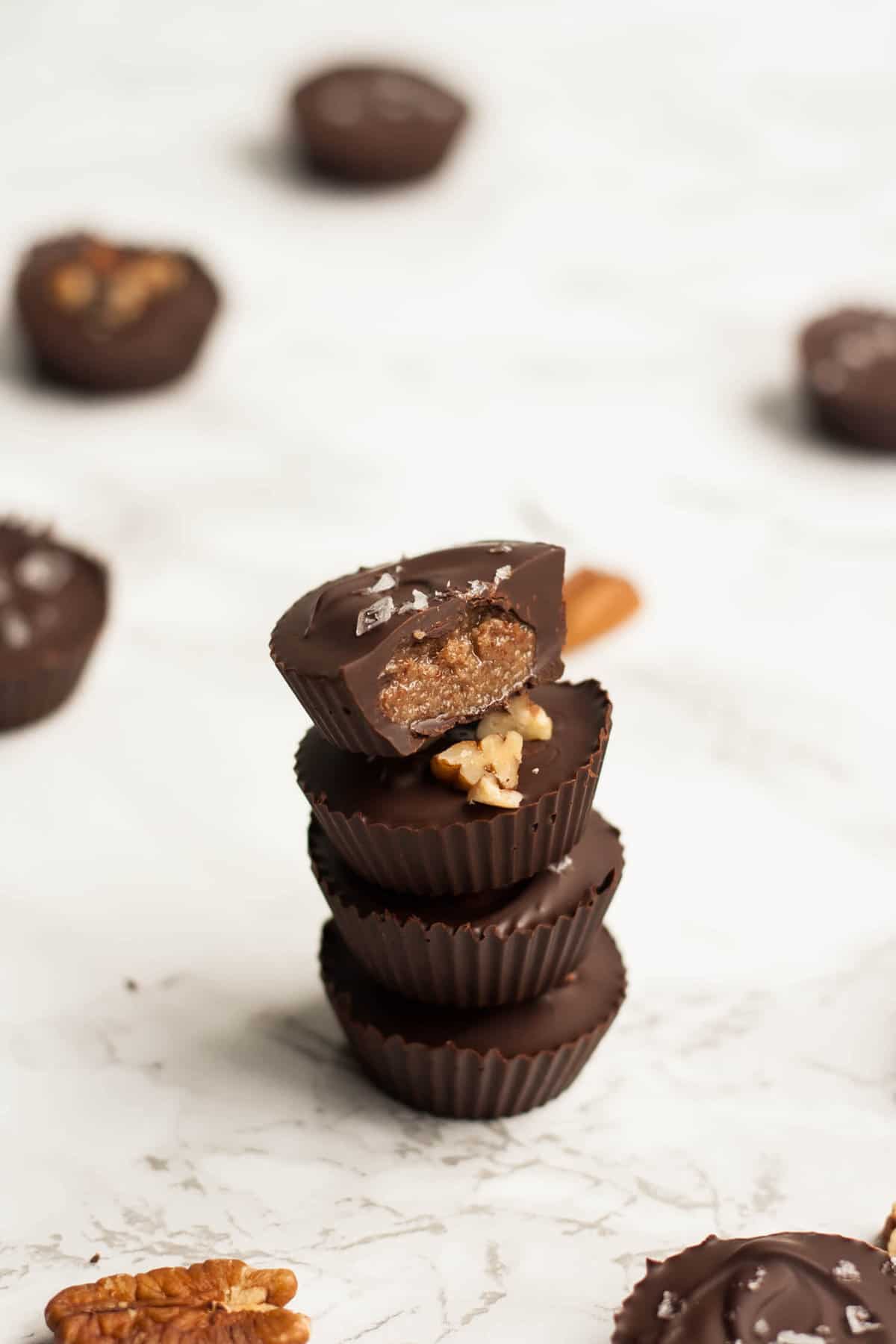 So, lately? I've been making mistakes at a rate of knots, especially in the kitchen where I put the most pressure on myself and as a result, those mistakes hurt the most. At first, this was seriously painful for me. I was repeatedly failing at my favourite thing in the world, the thing I'm supposed to be 'good' at. I was also wasting ingredients in the process and as such I believed that I was bad. I was so wrong. It's such a messed up view. But it's such a common one!
I've since relaxed around this and so, gradually, I'm getting back into the flow. If you've wondered why it's been quiet around these parts lately, well now you know. I'm still here. And I'm growing, bit by bit. In strength, in faith, in my ability to throw two cups of pecan nuts into the bin without batting an eyelid. And yeah, I'm a bit bummed that I haven't posted as much as I would have liked to (and that some of my 'awesome' autumn ideas didn't turn out so awesome) but hey - I'll get over it. Onwards and upwards!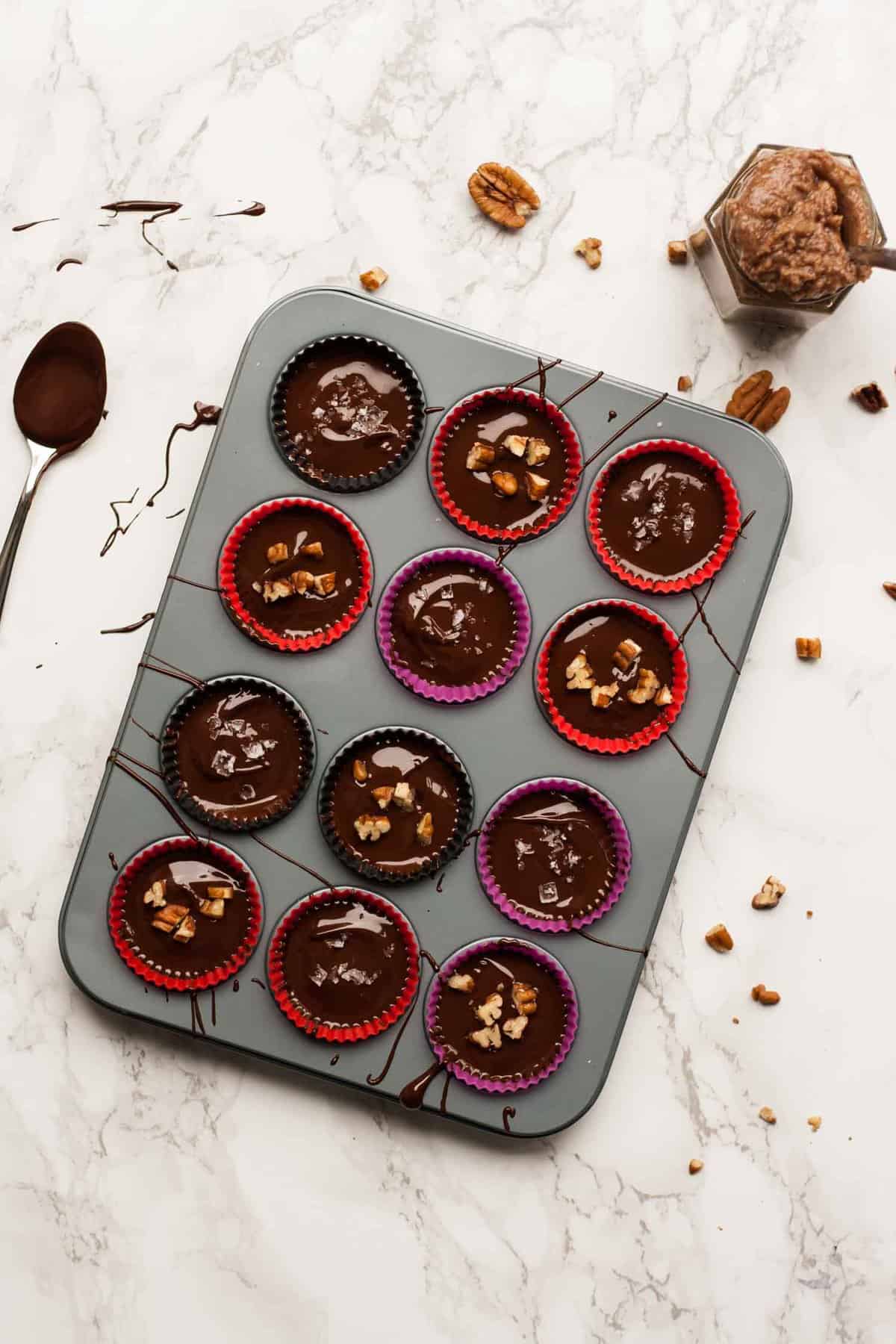 Shall we talk about Maple Pecan Butter Cups? These are a fun autumnal twist on the good old peanut butter cup. Can you believe I used to dislike peanut butter? I know, crazy right? I could enjoy a peanut butter cookie but plain old peanut butter on toast or a spoon? NO THANKS. That was before I came across natural peanut butter - which I LOVE. And that was basically a gateway drug to the other stuff. I still wouldn't eat it on toast but I will happily eat ten thousand peanut butter cups. Anyway.
One thing I have always loved is a maple and pecan danish. Oh my goodness. I love any kind of danish pastry, but maple and pecan is a match made in heaven! Naturally, these maple pecan butter cups just had to happen. And trust me, any leftover maple pecan butter is like gold dust. My new favourite breakfast: maple pecan butter swirled into a bowl of creamy oatmeal and topped with chopped apples or pears and pecans and a generous drizzle of maple syrup. So good!
So to give you an example of one of the kitchen nightmares which have taken place recently, let's take the simple act of making nut butter for these maple pecan butter cups. Simple, or so I thought. Well, it was straight-forward enough until my brain got involved. Pecan butter happens to be the easiest nut butter to make, ever. It takes next to no time to make the smoothest, runniest nut butter. What I failed to realise was that maple syrup has a high water content and that it would make the nut butter seize up a little. Nothing too dramatic. But I'd read nut butter recipes that instruct you to add a good half cup of water in order to achieve a 'creamy' texture. I thought I'd try adding just a little to get back that dreamy texture. Err, hello big clump of sticky nuts swimming around in a lake of grease! No amount of processing could fix that and so I, ego bruised, had to throw the slimy mess into the bin and head out for more pecans. Does that give you an idea of where my brain has been at lately? But please, trust me when I say that the recipe works now, though I must add - increase the amount of maple syrup at your peril!
Anyway - I'll quit babbling. You get making!