Hands up if you still have leftover turkey lurking in your fridge? My hands are up, that's for sure! I like to buy a whole bird, even though we only cook for the two of us. There's just something so comforting about having a fridge full of leftovers and knowing that you have the wherewithal to make any number of delicious meals at the drop of a hat. Like these Spiced Leftover Turkey and Cranberry Pastries! Who doesn't love a pastry? (Oh and if you don't have any leftovers remaining, I apologise - I had hoped to get this post out yesterday but ran into some technical difficulties. There's always New Year's?!)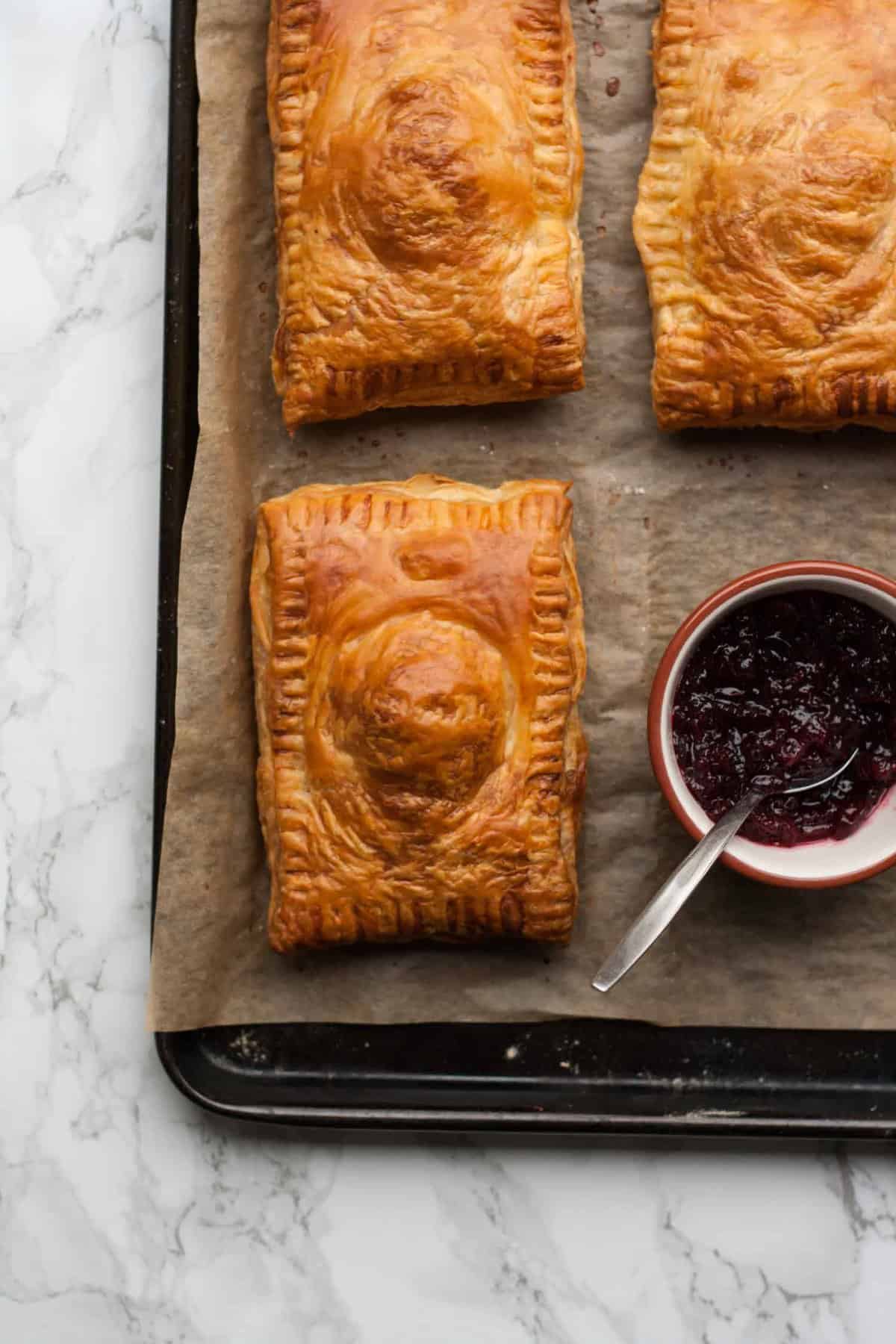 These pastries are so incredibly easy to make. As written, the recipe is easy enough but I'd be willing to bet that you probably have some leftover cranberry sauce on hand as well as the turkey, in which case, these will take you about 10 minutes flat to prepare. Pop these in the oven and 25 minutes later you'll have a pile of perfectly puffed, flaky pastries filled with all of the best Christmas dinner leftovers and spiced up a bit, because we like to keep things interesting!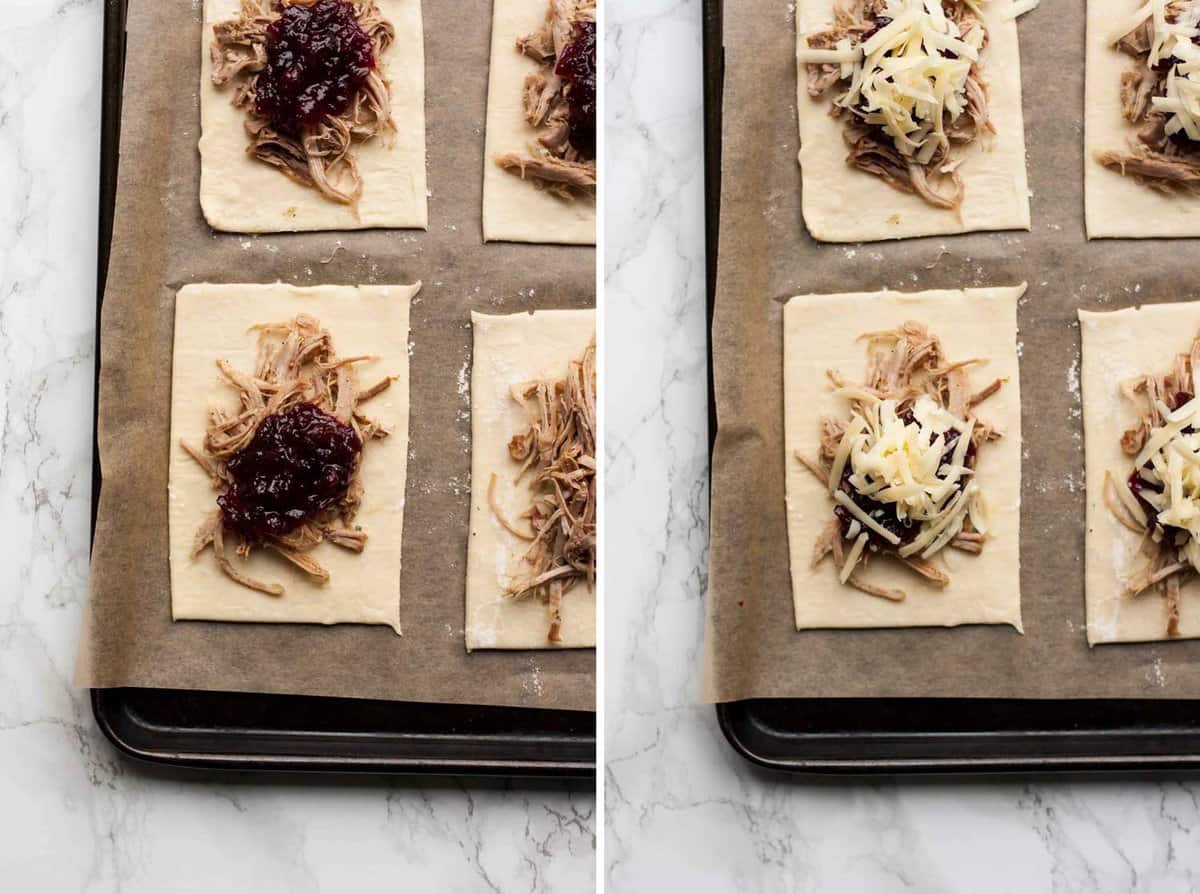 I've gone for a subtle Mexican spicing here because I'm pretty predictable like that. I love those smoky spicy flavours and the sweetness of cranberry sauce works so well with all of that. You could play around with these though and spice them up however you fancy. Or not at all - you can't go wrong with a big pillow of crispy pastry filled with turkey, cranberry sauce and cheese. Oh that's right, don't forget the cheese.
These Spiced Leftover Turkey and Cranberry Pastries would be perfect for any occasion post-Christmas feasting. If you're having a party, make these smaller and they'll make the best finger food. Or just make these for a laid-back family mid-week supper with a fresh salad on the side to balance things out a bit. I'm sure it's not only me who finds it more difficult to get enough of the green stuff in at this time of year, no? And hey, why not enjoy the last few days of the year! We can get all healthy come January, but for now, let's eat.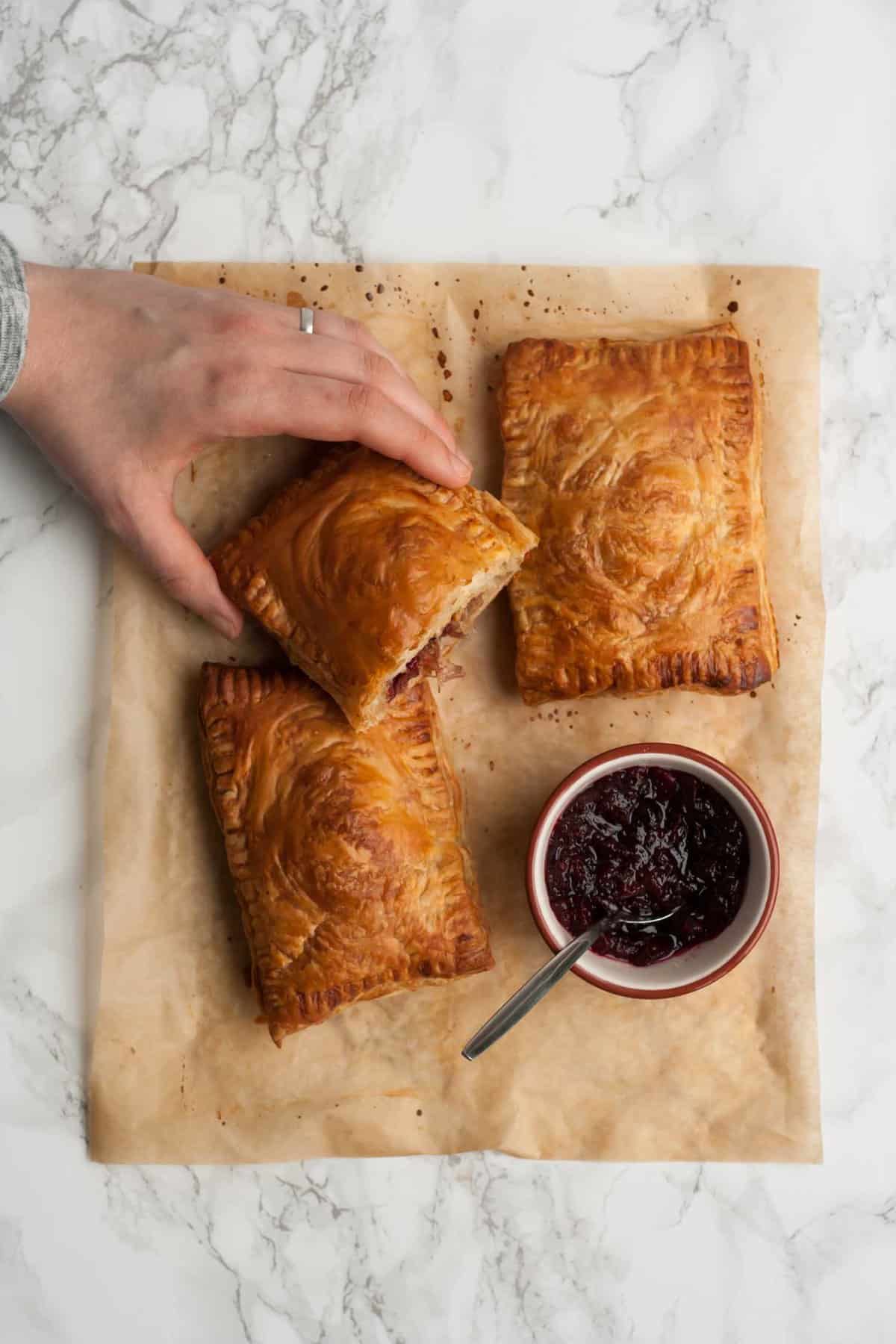 So how was your Christmas? Was it delicious? Ours was epic. We had so much food!
And what do you have planned for New Year? There's plenty more incredible food on the horizon in this house! What will you be cooking?