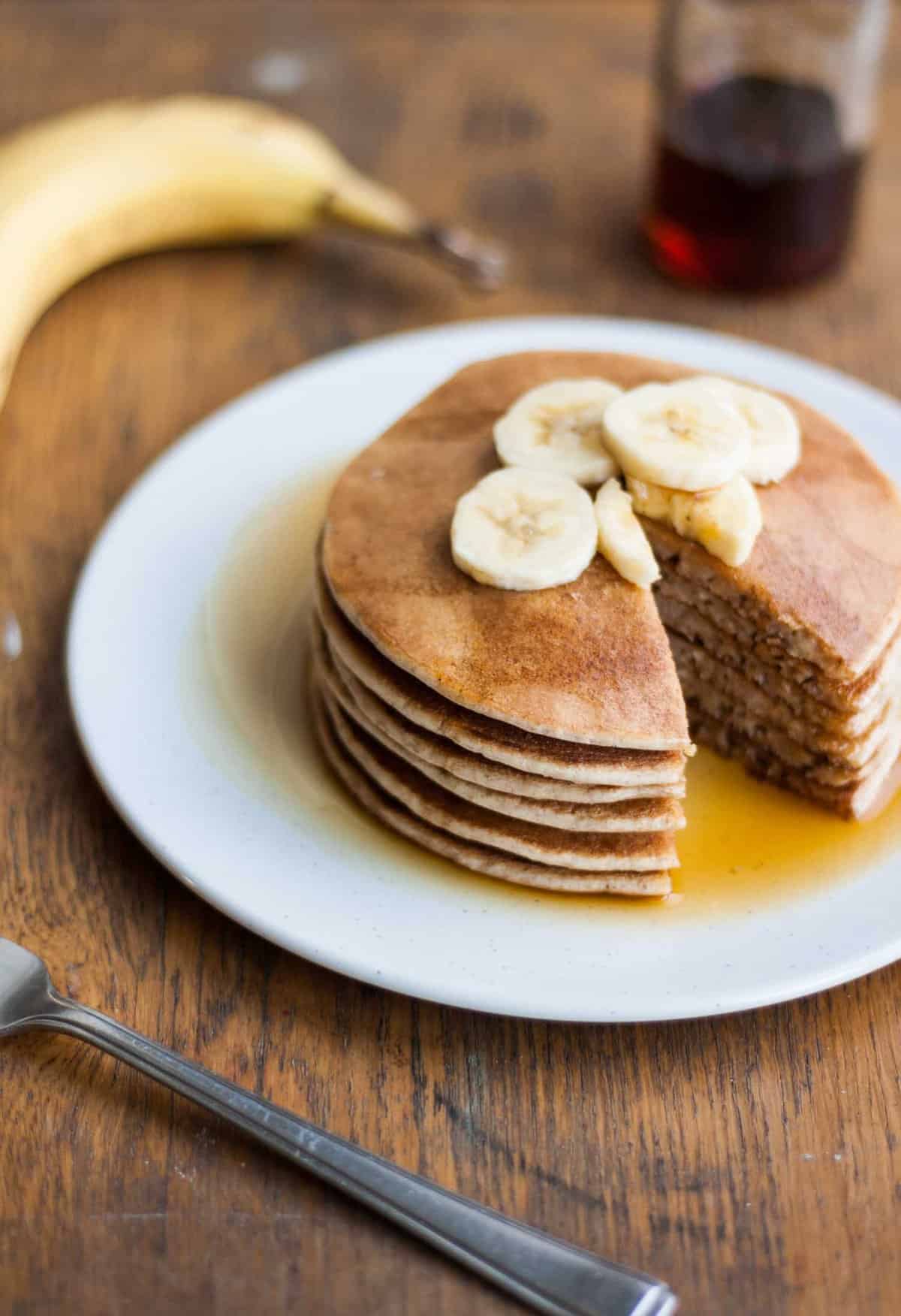 When it comes to breakfast, I think I'm in the minority, in that I generally favour something savoury for my first meal of the day. Sugar-laden cereals and sweet pastries have never been my thing. And as much as I have always loved the idea of having pancakes for breakfast at the weekend, whenever I have actually had them they have done nothing but leave me feeling nauseated and unsatisfied. In the morning, give me eggs, bacon, marmite on toast and I'm happy.
Although, as I get older, I'm finding that my palate is adjusting and I'm able to enjoy some different things for breakfast that previously I would have found too sweet - smoothies, porridge, natural yoghurt with homemade granola, chia pudding - all of which are a lot more nutritious than toast! Don't get me wrong though - savoury breakfasts rule. If I didn't know better, I would gladly scoff huevos rancheros for breakfast every. single. day. And eggs benedict. Ooh, I'm getting hungry just thinking about it.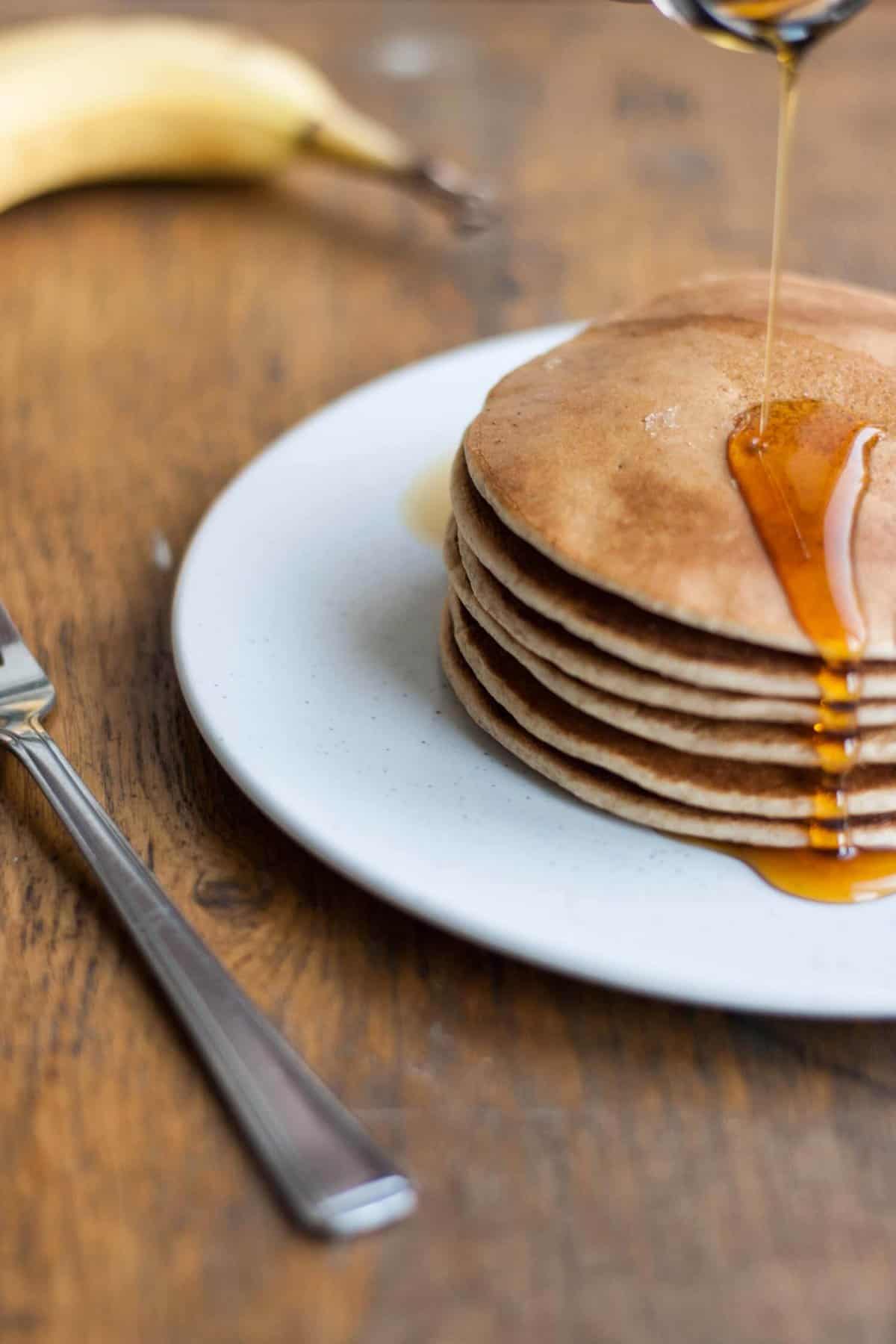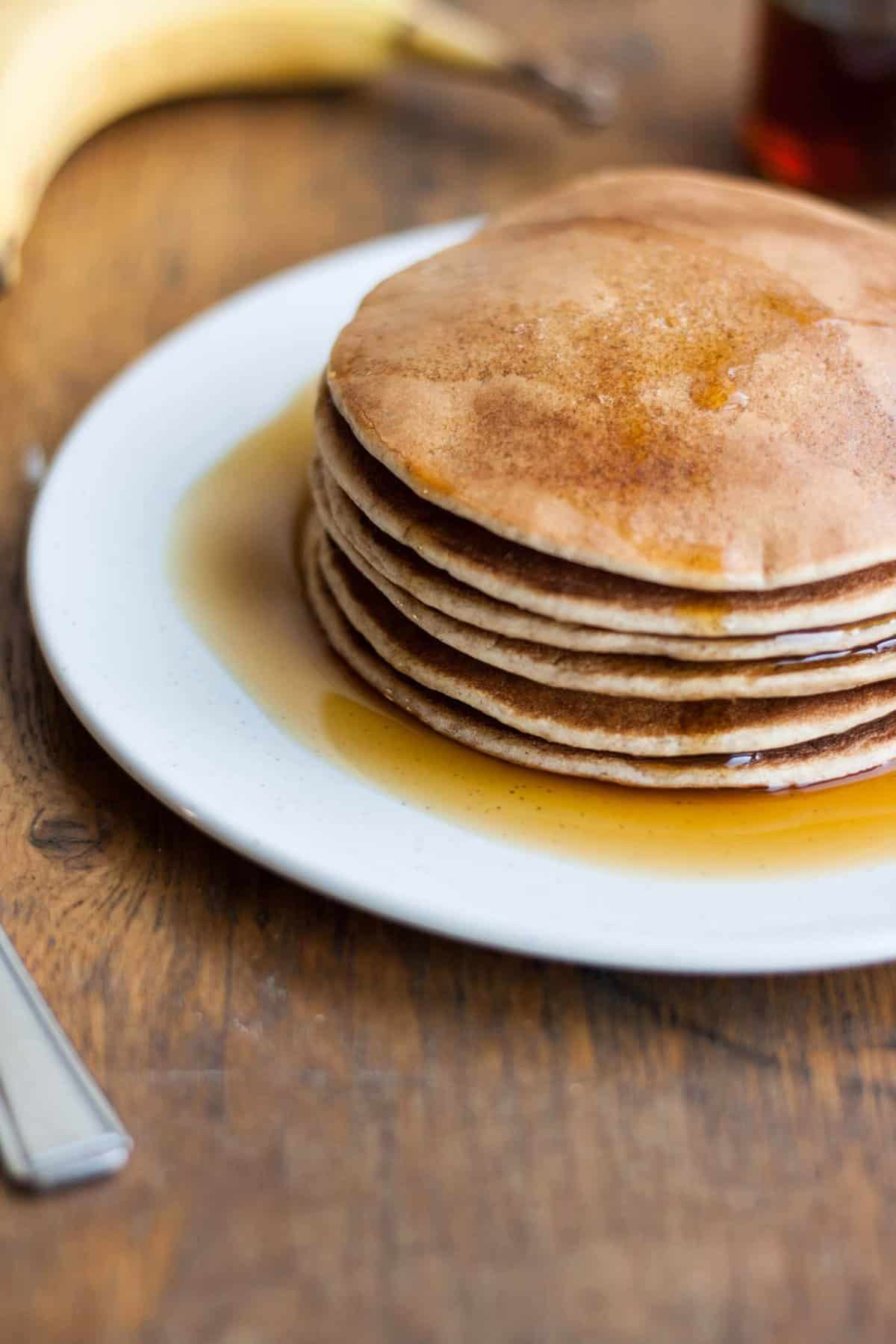 At weekends, I do still crave something a little bit more special, like pancakes. A lazy, leisurely breakfast, complete with lots of freshly brewed coffee is hard to beat. But I still want my breakfast to be nutritious and to not feel hungry again by 10am (or 12pm - let's face it, most Saturdays I'm probably eating my breakfast at 10am). So I came up with these naturally sweetened spelt pancakes to fit that bill and boy, were they a success! They were filling but not heavy, not too sweet and had bags of flavour compared to regular white pancakes. A definite win.
It takes next to no time to whip up a batch of these spelt pancakes and there is something really relaxing about patiently waiting for them to bubble up, ready to flip. I think it just feels good to take the time to cook something delicious for breakfast and really savour the whole process as opposed to most days when I barely have five minutes to throw some smoothie ingredients into the blender and dash out of the door. Life is certainly more enjoyable when I slow down enough to really be present in the moment.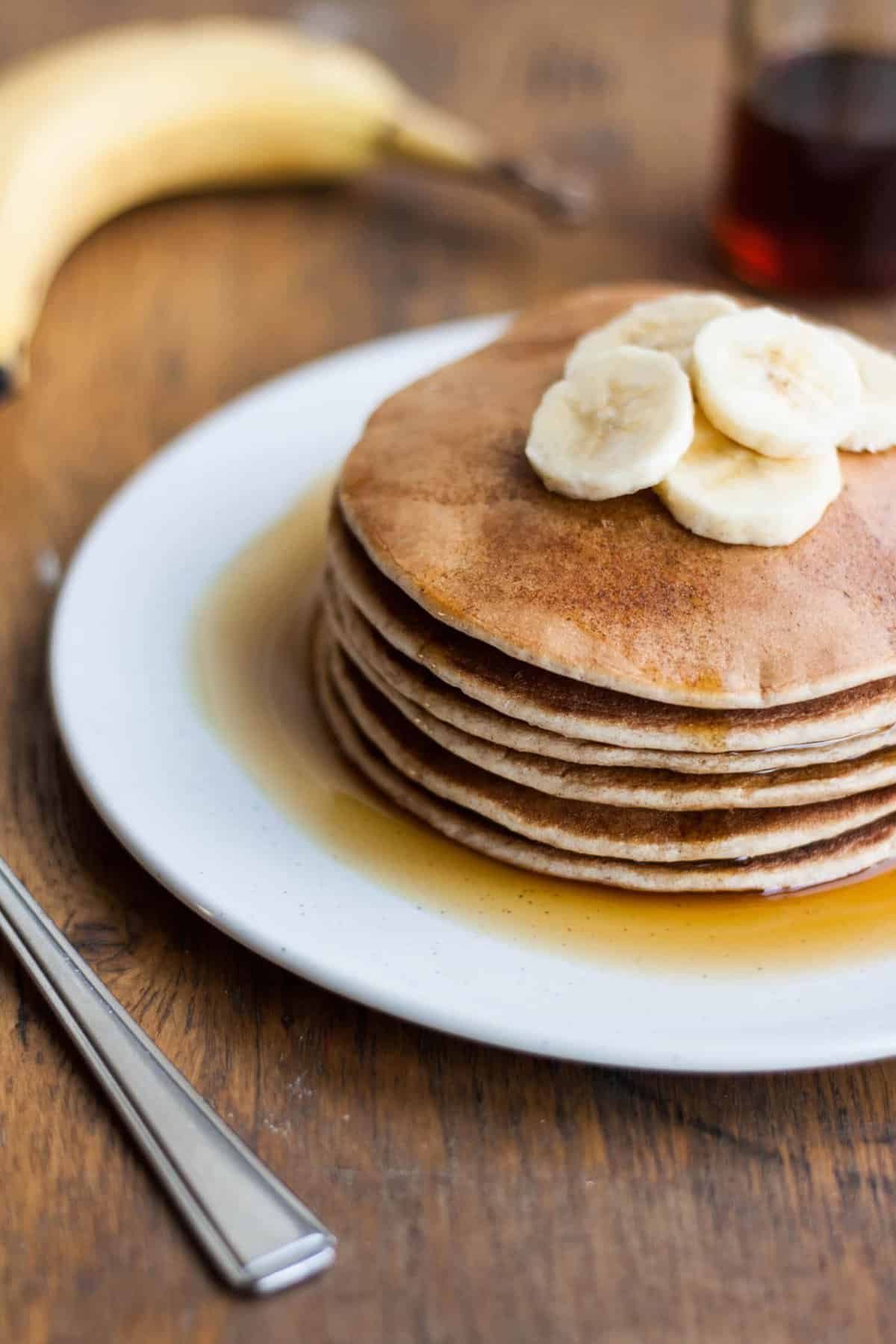 These spelt pancakes are light and nutty.  They're delicious as they are with just a drizzle of maple syrup (as pictured) but perhaps my favourite way to enjoy them is with a big dollop of Greek yoghurt and a handful of fresh berries. The flavour of the banana is not overwhelming, it provides just a hint of sweetness. And of course, if you like your breakfast super sweet, you can cover them in as much maple syrup as you like! Why not try them this weekend?