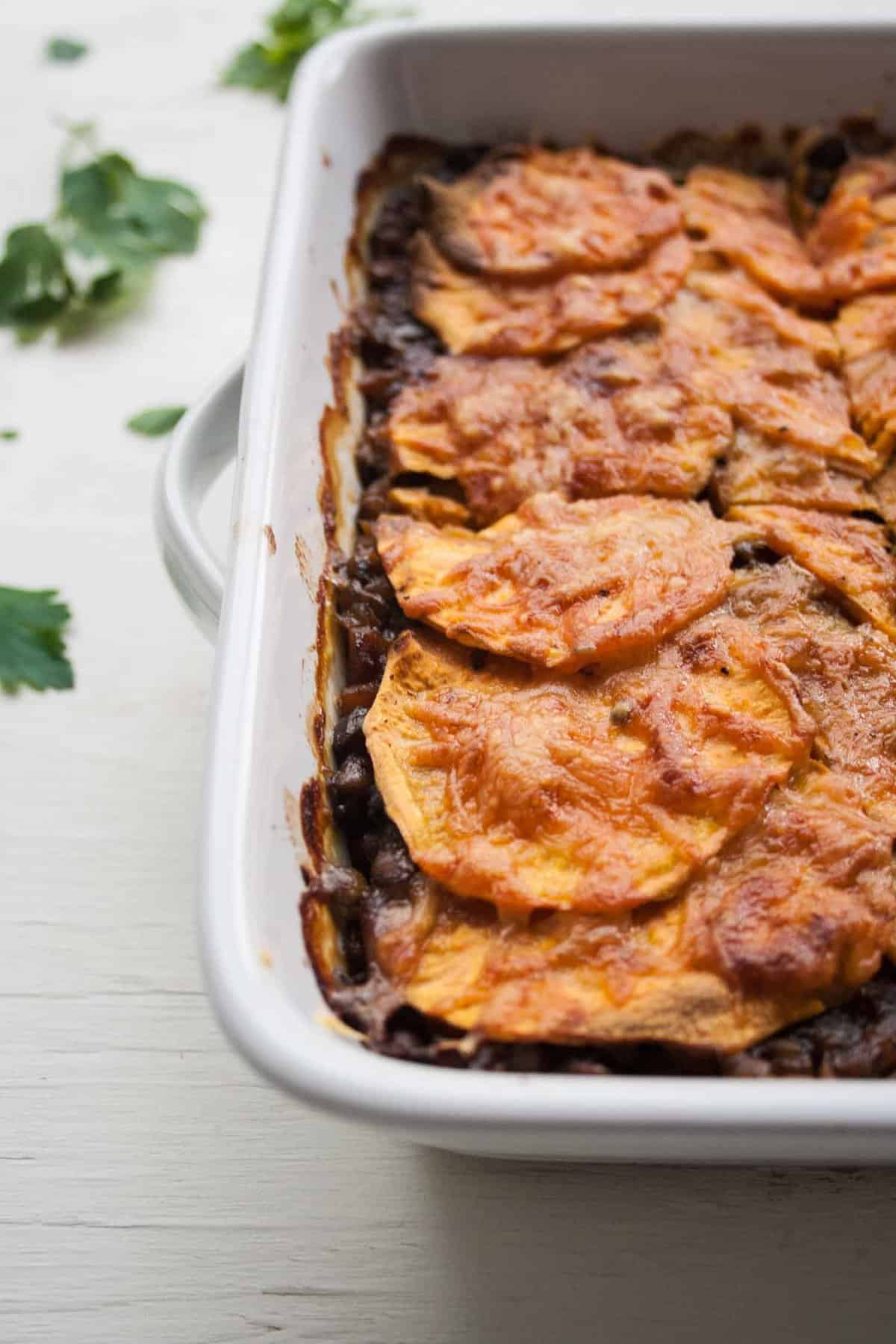 I've been way too hard on myself lately when it comes to food. I'm not sure when it happened exactly, but at some point I started to let my mealtimes function as some kind of barometer for my worth. Now don't get me wrong here - I wholeheartedly believe in being responsible with what I put into my body. But there needs to be balance. And by that I don't mean a doughnut followed by a bowlful of kale (although I'm game for that).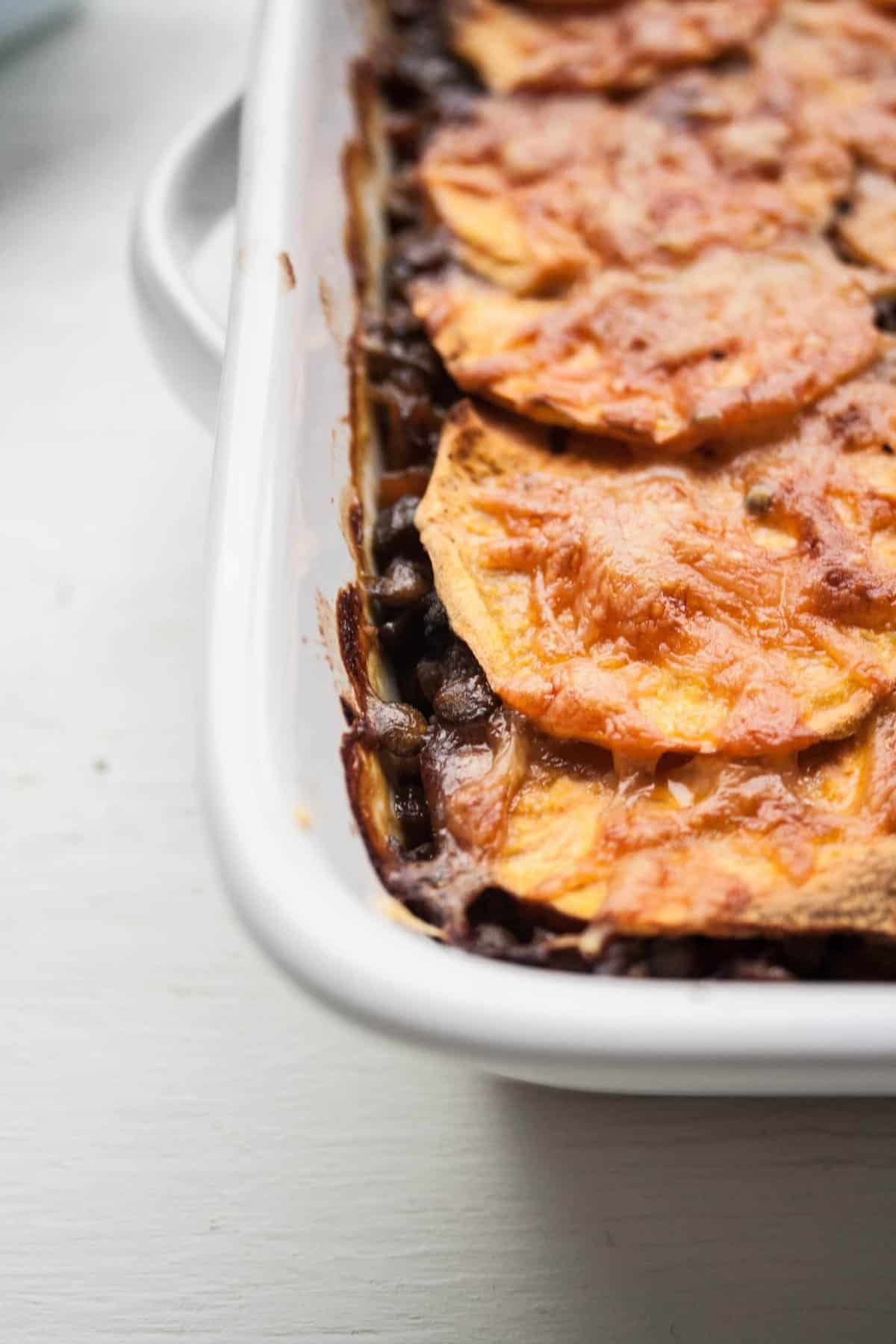 No, I mean that it's all well and good eating virtuously, but if that type of eating is driven by a belief that I 'should' be eating that way, then I've got it all horribly wrong. There is no right or wrong way to eat, only choices to be made that lead to happiness or fear. And lately I've been entertaining too much of the latter. This all occurred to me last night whilst I was sat watching Nigella's Christmas special. I've always been a big believer in her food philosophy and I'm not sure at what point my inner voice started to sound less like Nigella and more like the health police...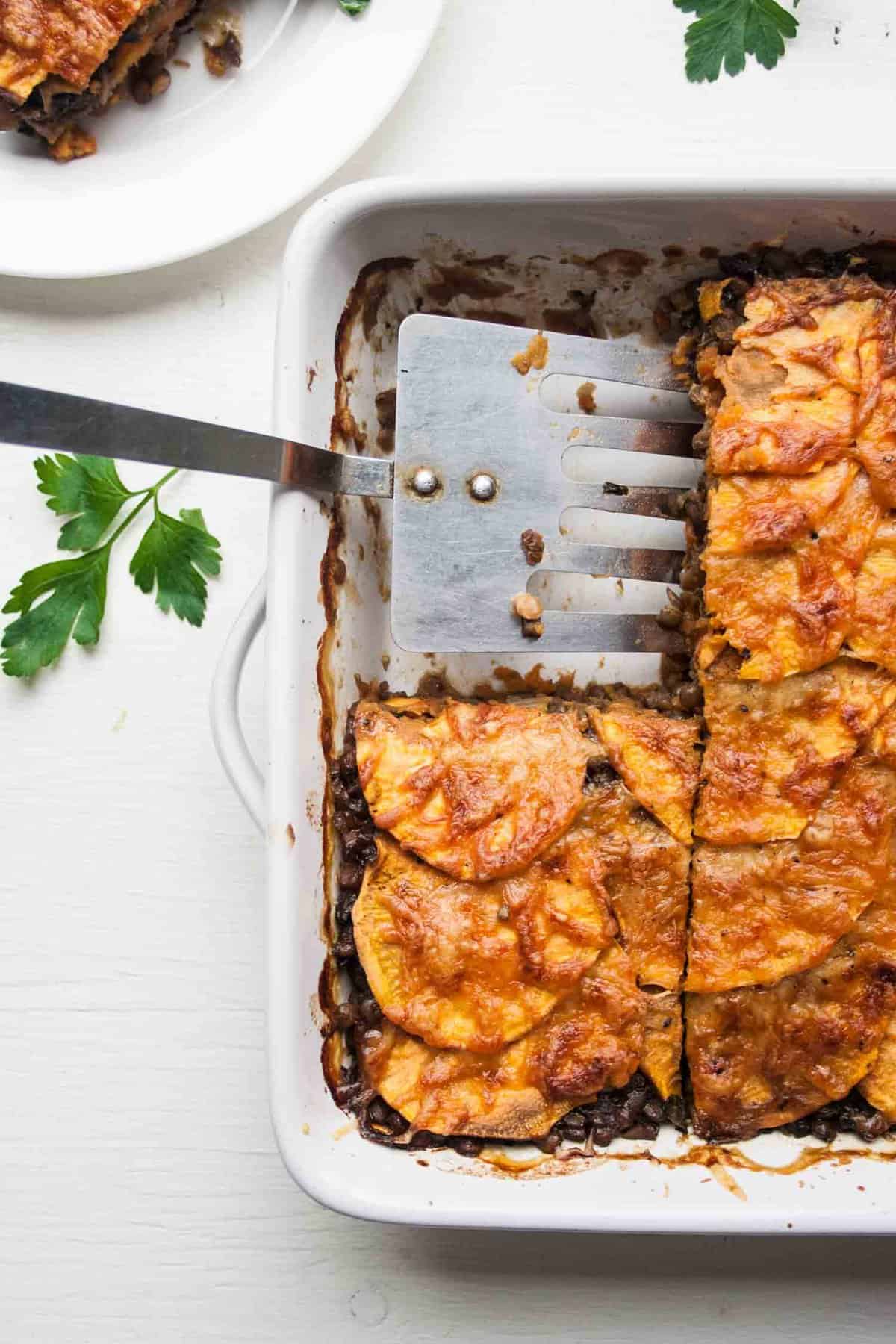 Anyway, with all that said, today I present to you my lentil and sweet potato lasagne. I can't quite remember how and why this recipe came to be, but ironically, yes, it does happen to be pretty virtuous... *insert blushing face emoji*. The fact that I am sitting here telling you about this lasagne on the same day that I am telling you my feelings about healthy eating is entirely coincidental I promise. Either that or I'm just plain stupid...
...
...
Next recipe will be something completely and ridiculously non-virtuous I promise!
So this lentil and sweet potato lasagne. Is nothing like lasagne whatsoever. I'm doing just a fantastic job today aren't I? It's just that, I didn't really know what else to call it. I considered calling it a hotpot but decided against it for the following reasons:
Does anybody know what a hotpot is outside of northern England?
It is actually nothing like a hotpot.
At that point I gave up and called it a lasagne. And then threw a whole load of cheese on top to make sure it wasn't too healthy.
See, balance!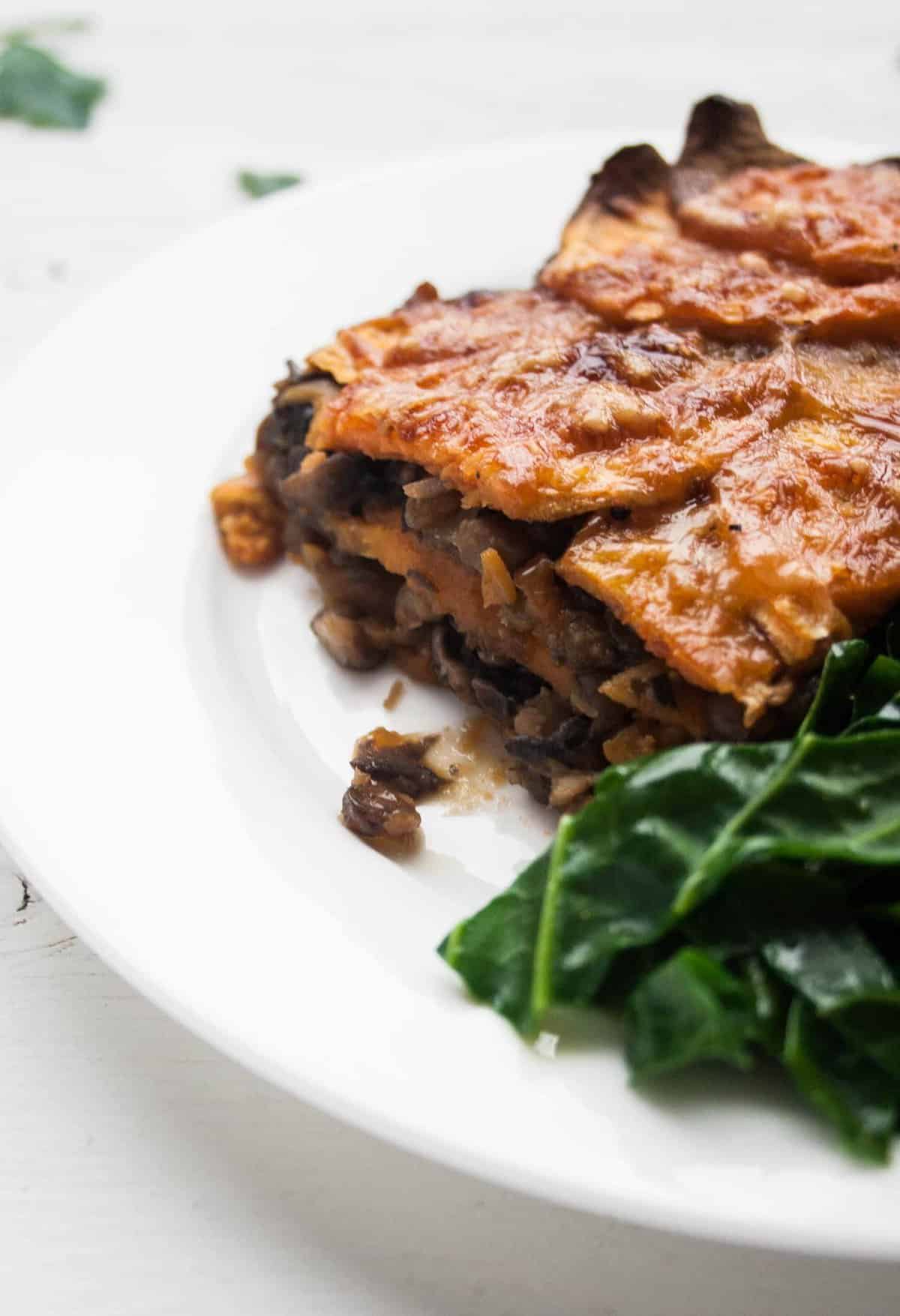 This lentil and sweet potato lasagne is simple and surprisingly satisfying. The earthy lentils and the umami depth of the porcini mushrooms offset the sweetness of the potatoes, resulting in a deeply savoury but light dinner. It's also vegan without the cheese but we don't care about things like that today...
Serve with greens. *sniggers*